We retraced history in 2011 – the sesquicentennial of the American Civil War.
By John K. Jones, Director of Communications, JTHG Partnership.
This article first appeared in RV Lifestyle Magazine, Vol. 40 No.5.
Discover 400 Years of American Heritage on a single tank of gas – "Take the Journey to Where America Happened".
The National Heritage Area includes the largest concentration of Civil War battle sites, and a wealth of historical destinations.
WATERFORD, VA, — Where can you get 400 years of unparalleled American history and heritage on a single tank of gas?  Where can you find a National Heritage Area that includes nine Presidential homes, 13 National Parks, the largest single collection of Civil War sites in the nation, 30 historic Main Street communities to stay and dine in, many of the country's best wineries and restaurants, and to top it off, a National Scenic Byway with breath-taking landscapes, rivers and trails to explore?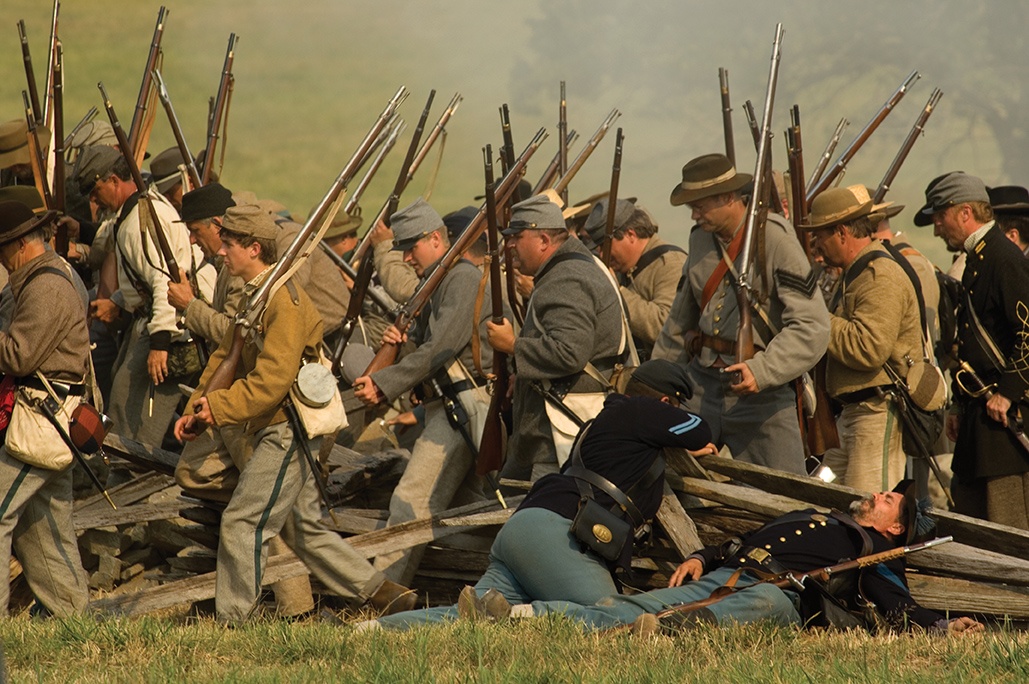 Only in the Journey Through Hallowed Ground National Heritage Area that spans from Gettysburg, Pennsylvania, to Thomas Jefferson's Monticello in Charlottesville, Virginia. With the once-in-a-lifetime 150th anniversary commemorations of the American Civil War upon us, now is the time to discover Where America Happened.  It is just a short drive from Washington, DC, Baltimore MD, Philadelphia, PA, Harrisburg, PA, Richmond, VA, or Charlotte, NC.
Known as Where America Happened™, this region holds more American history than any other area in the nation, and it can be enjoyed on just one tank of gas. What better time to Take the Journey ™ to discover some of the nation's most picturesque landscapes and explore 400 years of American heritage.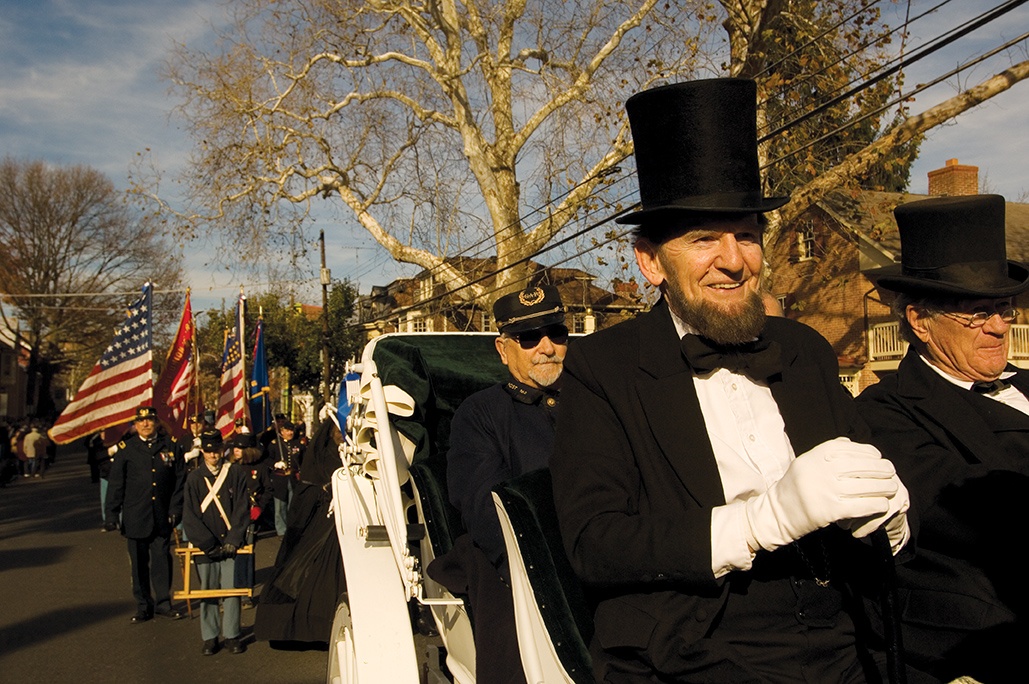 Visitors can discover the stories of Abraham Lincoln and Gettysburg, PA; Civil Rights and Harpers Ferry, WVA; historic downtowns. Like Washington County, MD and Frederick, MD; Leesburg, Manassas, Warrenton, Culpeper and Gordonsville, VA. The Iroquois Indians and the Potomac River; the inspiration of James Madison and the U.S. Constitution at Montpelier; the genius of Thomas Jefferson and Monticello; as well as enjoying locally grown foods, a perfectly aged barrel of grapes and so much more.
"There are few things that match the joy of discovery when exploring the unmatched history and heritage found in this spectacular National Heritage Area," said Cate Magennis Wyatt, president and founder of the Journey Through Hallowed Ground Partnership.   "The Sesquicentennial Commemoration of the American Civil War is a once-in-a-lifetime opportunity – the perfect time walk the battlefields; explore the exceptional historic downtowns; and taste the vibrancy of the farms and vineyards.  It is only by visiting these remarkable places, that the stories of the heroic men and women who lived here during the Civil War become real.  We welcome everyone to discover this magnificent region."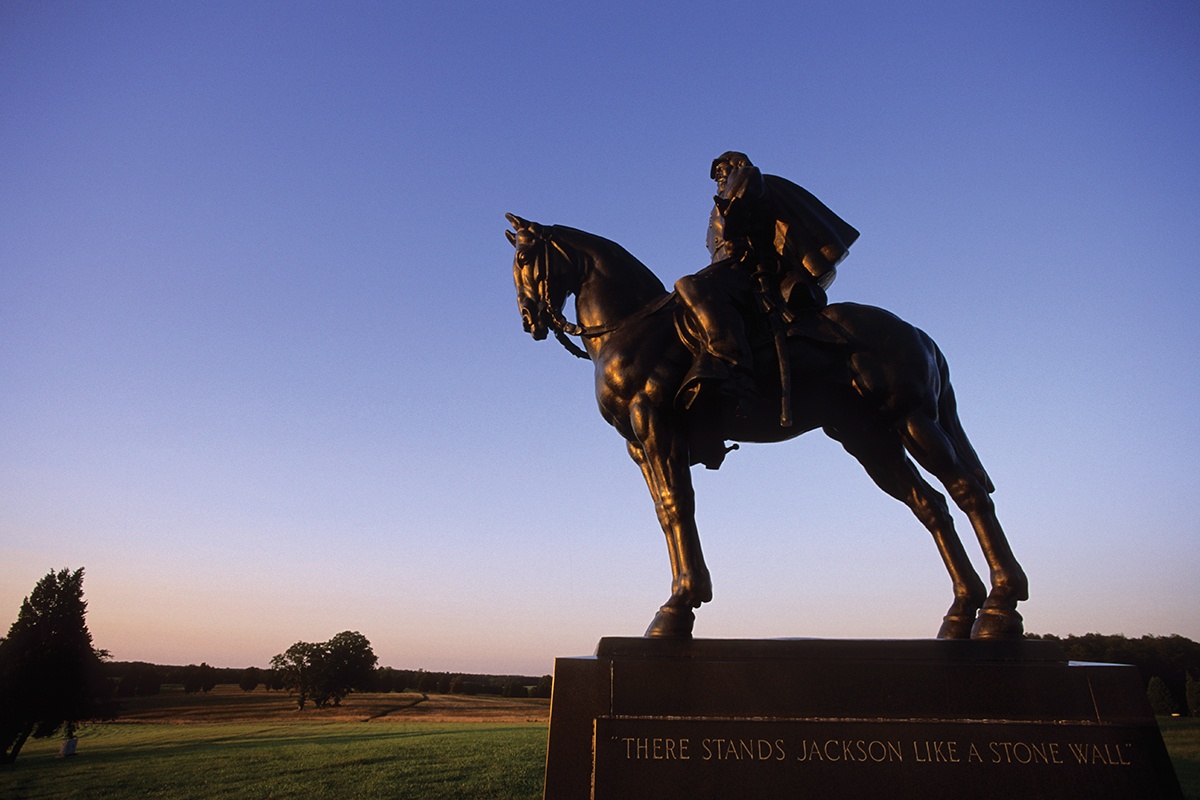 The Journey Through Hallowed Ground National Heritage Area is an immersive experience where visitors can take a vacation through American history. From Civil War and Revolutionary War battle sites to the homes of nine US Presidents to historical Main Street communities, inns, restaurants, and marketplaces, each and every itinerary you'll find along the Journey is a vibrant showcase of the American spirit.
There are guided tours through the area, or you can follow your own schedule and visit the sites by car or RV.
Exclusive tours are available through Mid Atlantic Tours and Receptive Services (MARS) and the Journey Through Hallowed Ground Partnership include customized experiences, behind-the-scenes historical tours, book signings with Pulitzer-prize winning authors, lectures with noted historians, meet-and-greets with local dignitaries, and more! Or you create your own tours using our Web site, which offers several routes or purchase our two guides: The Official Guide to Where America Happened and Honoring Their Paths: African American Contributions Along the Journey Through Hallowed Ground. http://www.hallowedground.org/Gift-Shop
Tours include: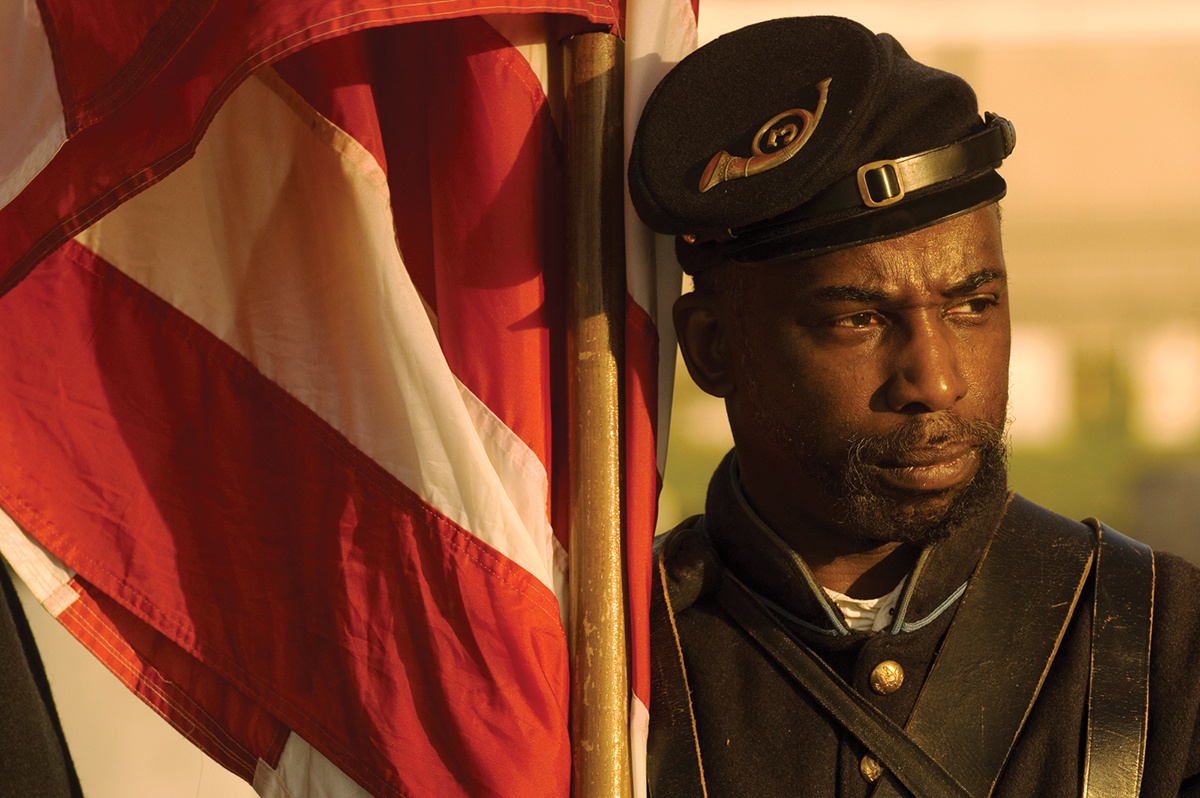 African American Heritage Tour
African American history is more than a story of an ethnic group. It's a window on America itself. Along the Journey Through Hallowed Ground, there are memorials, exhibits and museums that recount the African American experience. Some sites are destinations all their own; others make for fascinating stops while touring the Journey. The locations of the sites are listed south to north, and described by proximity to Routes 15At www.HallowedGround.org, you can find heritage site listings, descriptions and tours.  Plus a recently published tour guide, aptly named "Honoring Their Paths: African American Experiences Along the Journey Through Hallowed Ground", can be purchased for those wanting additional details and tours.
A Presidential Journey
Few places outside Washington, D.C., are so closely associated with American presidents as The Journey Through Hallowed Ground. The Journey is where our Forefathers lived and created documents like the U.S. Constitution and the Gettysburg Address.  Many of the places along the Presidential Journey conjure images of men, such as Lincoln at Gettysburg and Jefferson at Monticello. But this journey is more than the bricks and mortar of presidential places.  There are nine president's homes within the Journey.  Rarely, if ever, has there been such a chance to walk, literally, in their footsteps, and allow the landscape to influence you.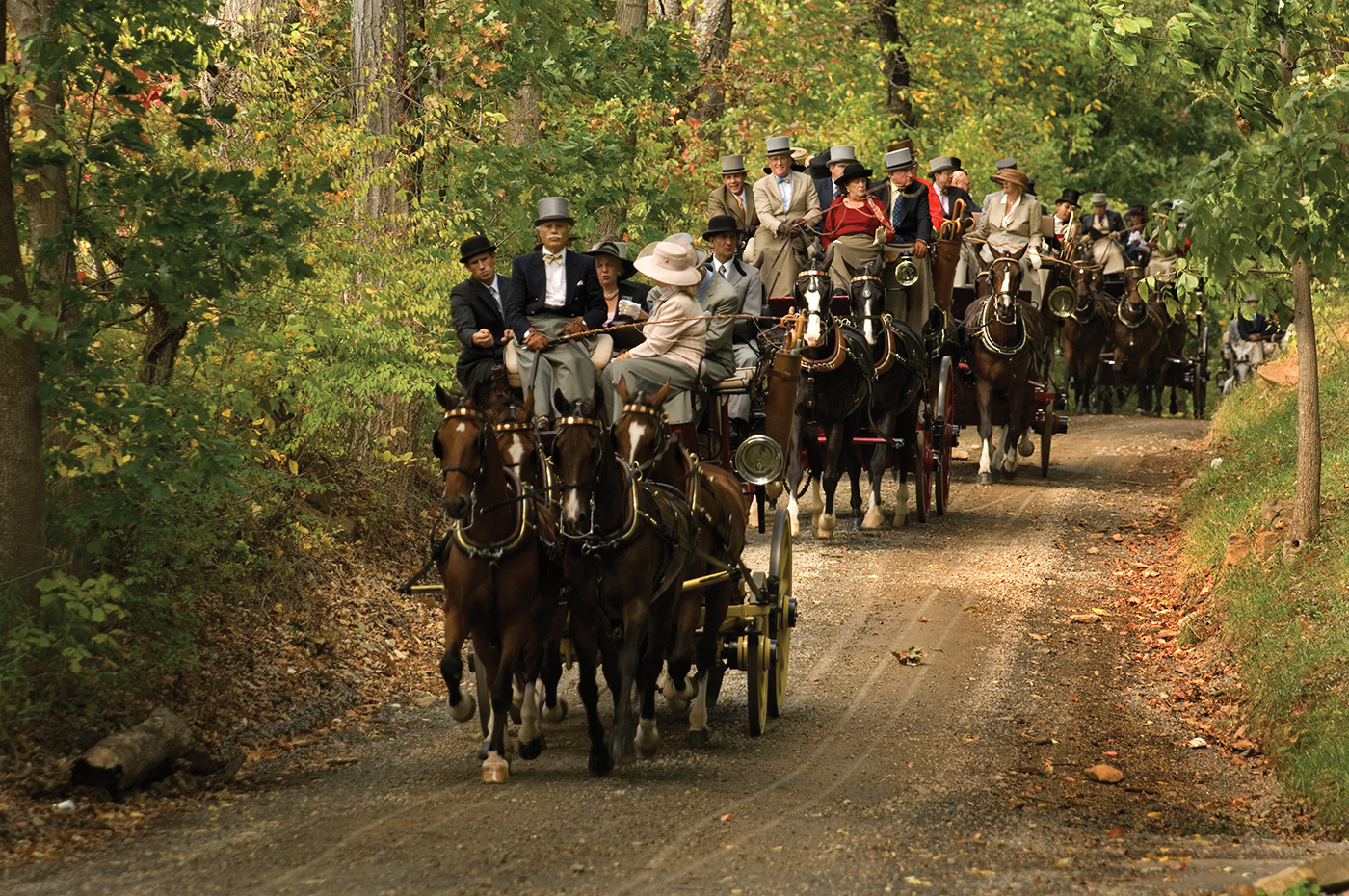 Orchards and Highlands Loop
This Journey begins at a covered bridge and visits a stop on the Underground Railroad. There are breathtaking views of Adams County's Orchard Belt nestled below South Mountain, and a stop at one of the Journey's architectural wonders, the Historic Round Barn and Farm Market in Cashtown.
Catoctin Scenic Loop
This is your chance to travel not just along The Journey Through Hallowed Ground, but into it—into the mountains, that is, to enjoy stunning views of Frederick County. Follow a leafy drive through the Catoctin Mountains to the famed Cunningham Falls and the historical exhibits at Catoctin Mountain Park, then on to historic Thurmont for lunch and the Camp David exhibit at Historic Cozy.
Potomac Legacy Loop
A scenic drive in Loudoun, Va., Frederick and Washington, Md., with a stop in Harpers Ferry, W.Va. Cross the Potomac River at the site of a Civil War skirmish, then take a scenic drive upriver to Brunswick, Md., and on to Harpers Ferry, West Virginia.
Loudoun-Clarke
If you enjoy bookstores, old mills, and country drives, this is a splendid trip.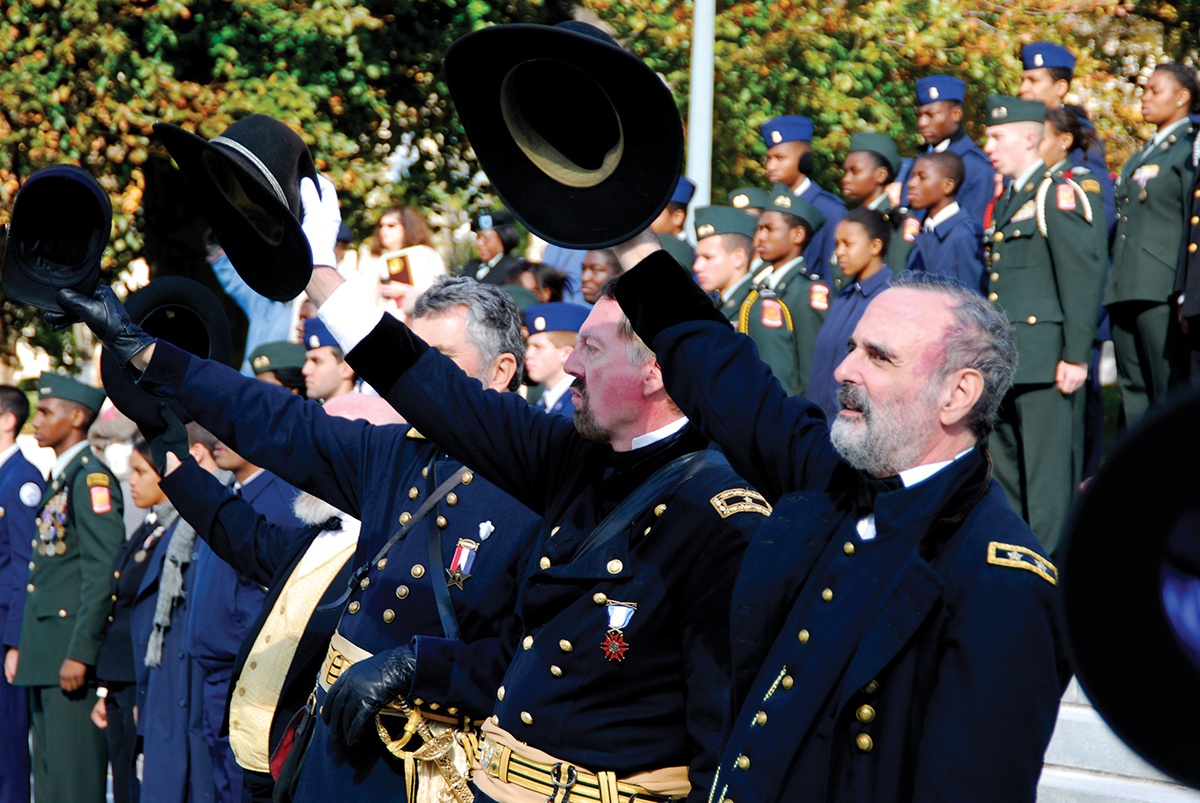 Route 231
Travel the western edge of the Virginia Piedmont in Orange and Madison counties on the historic Blue Ridge Turnpike, one of the most scenic drives of the Appalachian Mountains.
Why not join the journey in commemorating the 150th Anniversary of the Civil War and the events that forever changed the United States. Take a five-day tour with Mid-Atlantic Tours & Receptive Services and experience the Civil War as never before. Witness the Battle of First Manassas Reenactment from premium seating on the battlefield. Dance at the Blue & Gray ball. Explore Washington D.C. sites followed by an Illuminated monument tour. To book your 150th Civil War Commemoration tour email devon@takeafuntrip.com.
The Journey Through Hallowed Ground National Heritage Area contains the single largest collection of Civil War sites in the nation, including the beginning, middle and end of the Civil War.  Sites include: Aldie, Antietam, Appomattox Court House, Ball's Bluff, Brandy Station, Bristoe Station, Cedar Mountain, Chancellorsville, Gettysburg, Harpers Ferry, Kelly's Ford, Manassas, Middleburg, Monocacy, Rappahannock Station, Spotsylvania Court House, Thoroughfare Gap, Upperville, Wilderness and many others.
The Journey Through Hallowed Ground is a National Heritage Area with a National Scenic Byway running through it.  From Gettysburg to Monticello, it's known as the region Where America Happened™.  It contains more history than any other region in the nation and includes: National and World Heritage sites, over 10,000 sites on the National Register of Historic Places, 49 National Heritage districts, nine Presidential homes, 13 National Park units, hundreds of African American and Native American heritage sites, 30 Historic Main Street communities, sites from the Revolutionary War, French-Indian War, War of 1812 as well as the largest collection of Civil War sites in the nation.

The The Journey Through Hallowed Ground Partnership is a non-profit organization dedicated to raising awareness of the unparalleled history within the swath of land from Monticello to Gettysburg and has successfully created the Journey Through Hallowed Ground National Heritage Area and has had the Old Carolina Road (Rt. 15/20/231) from Gettysburg, through Maryland, to Monticello designated a National Scenic Byway. For more information, including event schedules, maps, and suggested trip itineraries, please visit: www.HallowedGround.org