Cedar Dunes Provincial Park, West Point, Prince Edward Island ©Tourism PEI / Stephen Harris
Five Reasons to Make Prince Edward Island Your Next RV Destination
A special travel feature prepared for RV Lifestyle Magazine by Verna Lynne Weeks, from Tourism PEI.

Breathing in salty ocean air and eating fresh food is good for the soul. In fact, L.M. Montgomery, author of Anne of Green Gables, said it best more than 70 years ago: "Peace! You never know what peace is until you walk on the shores or in the fields or along the winding red roads of Prince Edward Island in a summer twilight when the dew is falling and the old stars are peeping out and the sea keeps its mighty tryst with the little land it loves. You find your soul then."
Still, today, the stunning scenery that Montgomery described, along with an abundance of culinary delights, authentic experiences and outdoor activities, draws visitors looking for the chance to slow down and unwind. So, if you are seeking a change of pace, here are five reasons to make Prince Edward Island your next RV destination:
1. Camp ocean-front:
With 1,100km of shoreline, much of it in the form of pristine beaches, PEI is the perfect destination for beach lovers. At the eastern tip of the Island, Red Point Provincial Park is one of eight provincial campgrounds. This park offers a supervised beach nestled on the Northumberland Strait and is only 10 minutes to the seaside town of Souris. Local beaches are well known for digging clams and beachcombing for sea glass. Notably, Basin Head Provincial Park was voted the number one beach in Canada by vacay.ca because of its warm waters and unique sound – its soft white sand produces a squeaking sound described as "singing" when walked on.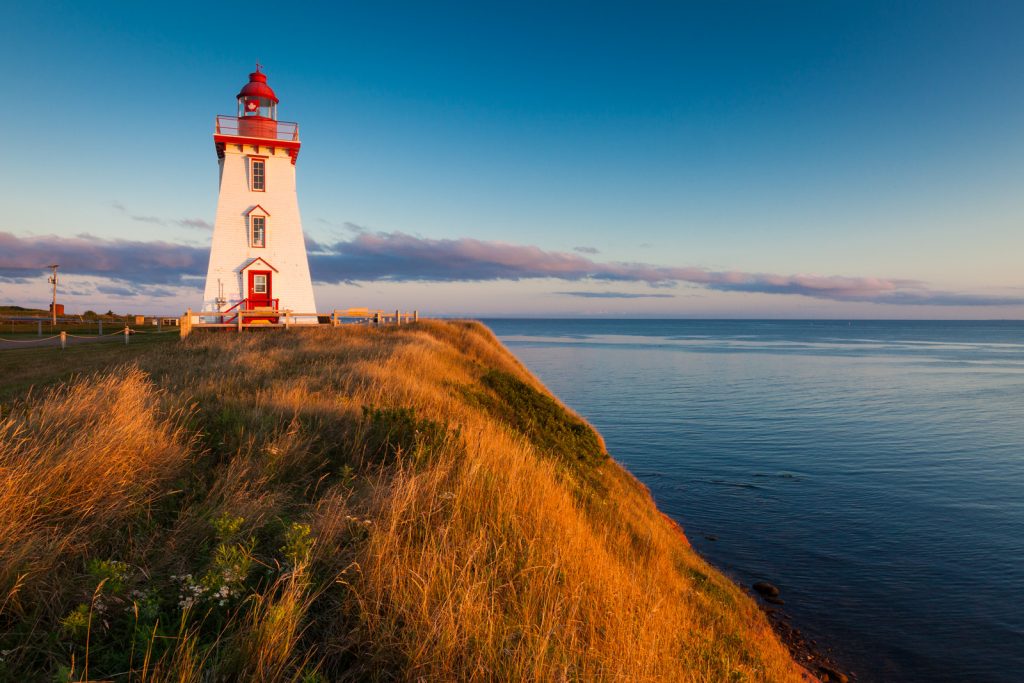 2. Culture:
Wherever you stand on the Island, you're standing on history. Whether you're interested in indigenous culture, one-room schoolhouses, elegant mansions or the primary industries of today and yesteryear, museums and attractions bring the stories, music and the history of the Island to life. In the area known as Green Gables Shore, the largest provincial campground is Cabot Beach Provincial Park. This location is a dream come true for RV enthusiasts who love the Island's storied icon, Anne of Green Gables. Only a short distance from the park is the Anne of Green Gables Museum and the famed Lake of Shining Waters at Park Corner. Fans will appreciate this Anne of Green Gables itinerary that highlights the local attractions.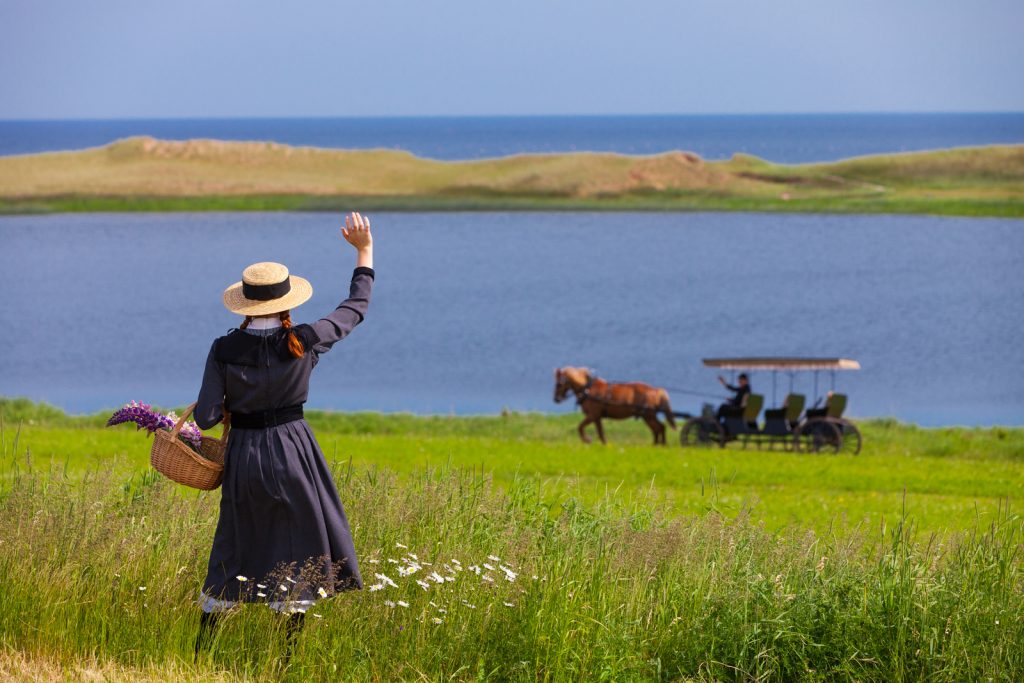 Lake of Shining Waters, Park Corner ©Tourism PEI / John Sylvester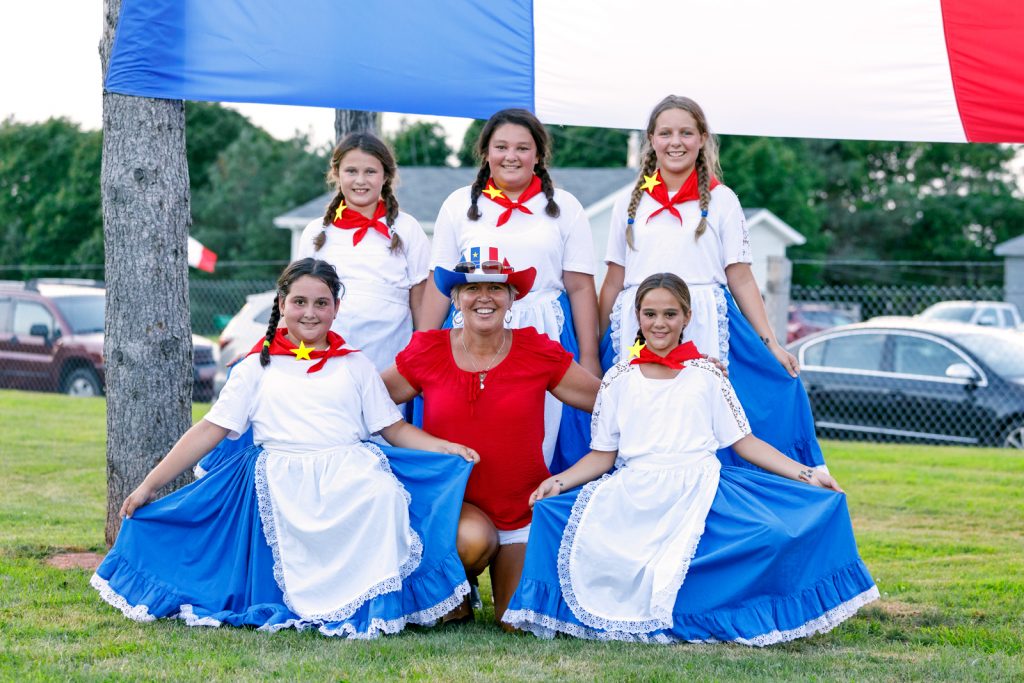 Acadian culture is celebrated in Abram Village ©Tourism PEI / Stephen DesRoches
3. Coastal Drives:
Prince Edward Island has three scenic coastal drives to explore. You'll stop again and again for photos of fishing boats, country churches, pretty fishing shacks, eclectic mailboxes and iconic landmarks. The Central Coastal Drive Region has no shortage of campgrounds, including two within the Prince Edward Island National Park.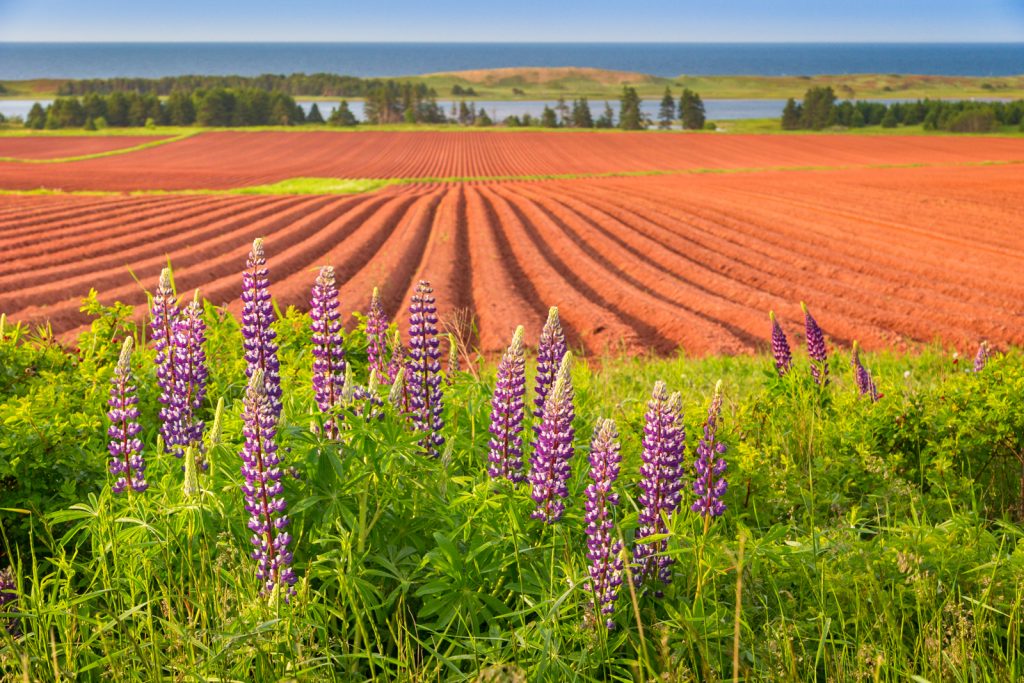 South Lake, Points East Coastal Drive ©Tourism PEI / Sander Meurs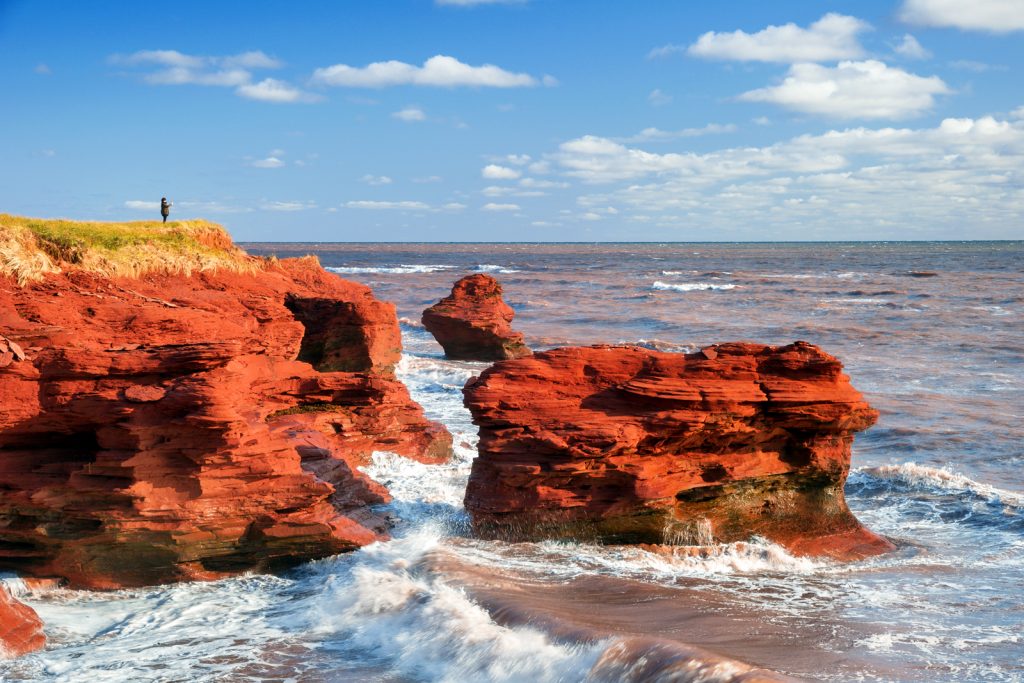 Kildare Capes ©Tourism PEI / Sander Meurs
4. Charming small towns:
Some of PEI's small towns have the perfect seaside setting; others have lively main streets with restaurants, shops and boutiques; while others still are known for craft and community theater. One in particular offers all of the above. Victoria-by-the-Sea has been described as the "most charming and historic village you will visit…that is brought to life by the many artisans that call it home." This picturesque fishing village is a 30 minute drive from Charlottetown, Summerside or Cavendish.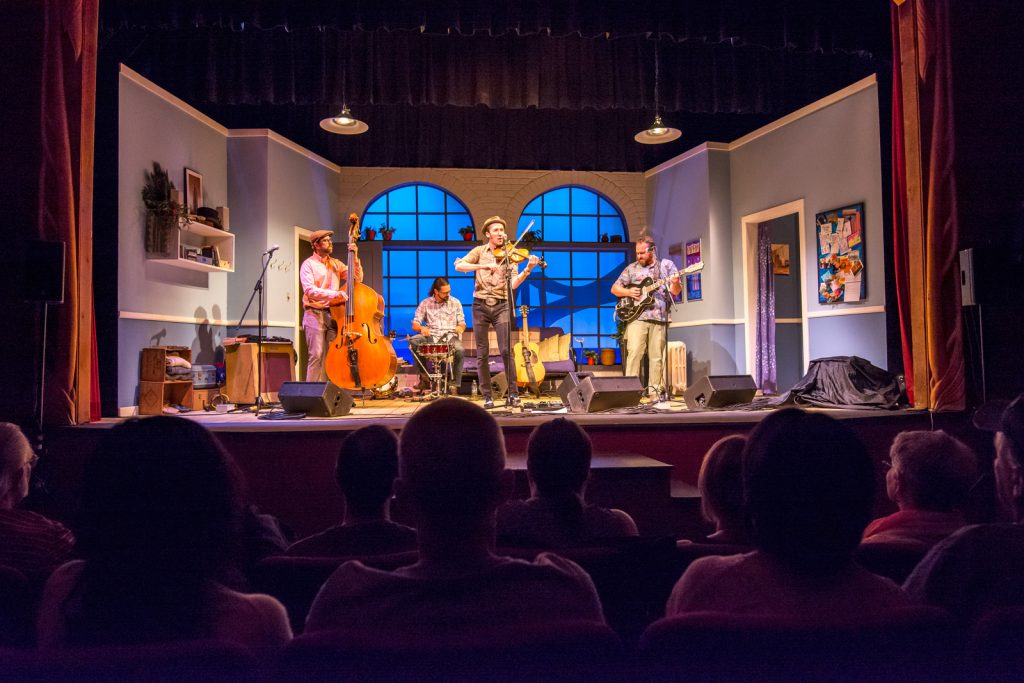 Victoria Playhouse ©Tourism PEI / Paul Baglole
5. Cuisine:
Food is also a way of life here. Prince Edward Island is home to fresh seafood, the world's best potatoes and Canada's best ice cream. In fact, on this little land, known as Canada's Food Island, there is not much distance from cow to cone or from trap to table. Plan a visit to the North Cape Coastal Drive region for a tour of a local potato or dairy farm or find out why the area is known as Canada's Oyster Coast at Cascumpec Bay Oyster Co. Here, ask about how oysters are grown and harvested from the nearby bay and river, shuck and savour a few onsite and grab a peck to go. Book an ocean-front site at nearby Cedar Dunes Provincial Park. This park is popular for its beautiful, supervised beaches that stretches for miles and for its proximity to the West Point Lighthouse.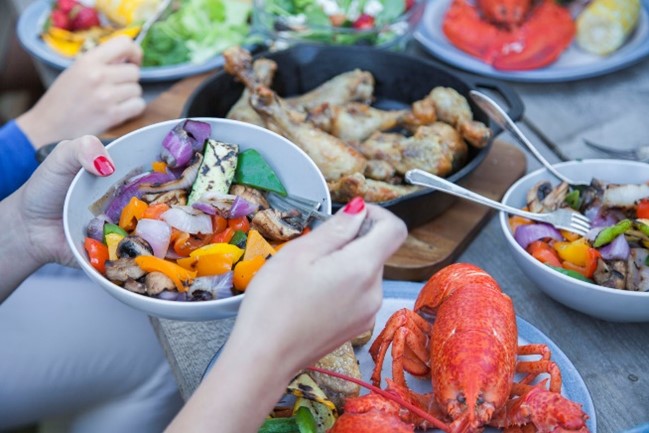 Bounty of the land and sea ©Tourism PEI / Stephen Harris
From provincial and national park campgrounds with big, dark sky nights for stargazing to private campgrounds with fun-filled activities by day for children and families, there are more than 30 campgrounds across Prince Edward Island – and the perfect one is just waiting for you!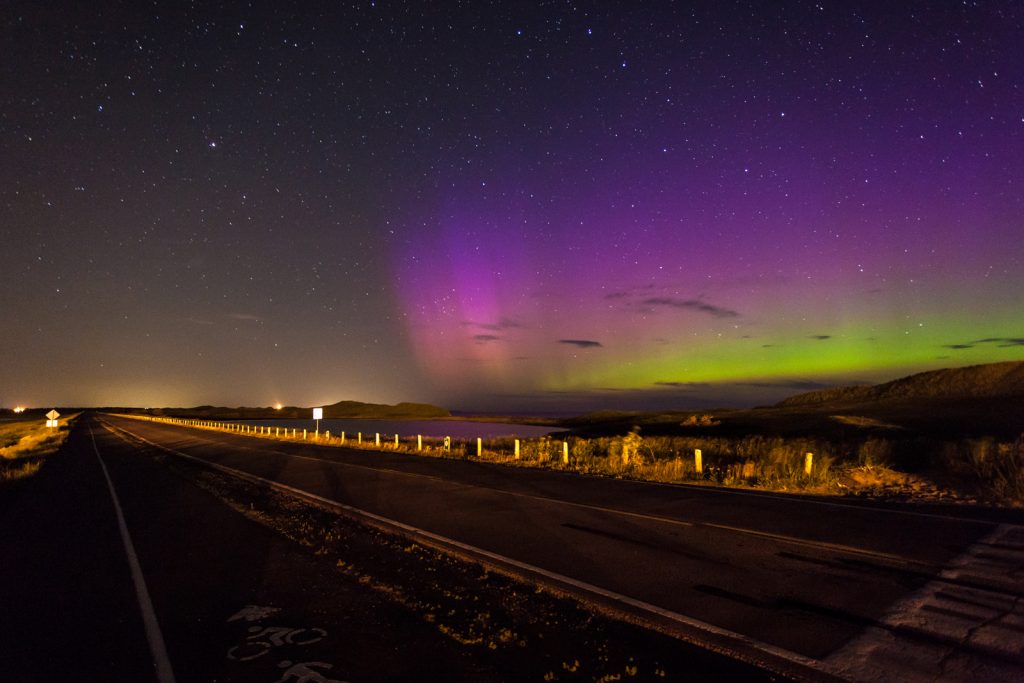 May you too find peace on this little Island loved by all who visit.
Book your RV vacation today at ExplorePEI.com
Check out this article on PEI…