Lead photo: Batter up at Monte Vista RV Resort, Arizona
Batter Up! Baseball Inspired Spring Break RV Destinations
An RV Lifestyle Magazine Special Report by Randy Berman, for Equity Lifestyle Resorts
Simple, affordable and fun spring break destinations for 2023
Spring is in the air! With sunny days ahead, spring training baseball, ocean views, mountainous hikes and beachside drinks, now is a great time to plan that easy, yet affordable spring getaway. RV campground resorts are as popular as ever, as they are located near all the action one would need to have a memorable spring break vacation and provide that distinct spring break experience. Many top destinations still have availability for spring break dates with prime RV sites and unique accommodations like cabin rentals, cottages, glamping tents and even tiny houses to ensure guests enjoy all the conveniences and onsite amenities. Featuring pools, hot tubs, game rooms, sports courts, planned activities and events, there is typically something for everyone to enjoy.
Whether you are planning to head for the natural beauty of the Pacific Coast, go hiking and take in some spring Cactus League baseball in sunny Arizona, or hit the white sand beaches and checkout the Grapefruit League training camp venues, RV touring with baseball on your mind is an excellent theme for Spring '23 road trips!
Here are some great destinations to visit during spring break, 2023.
Click on the BLUE LINKS to visit the resort websites…
Florida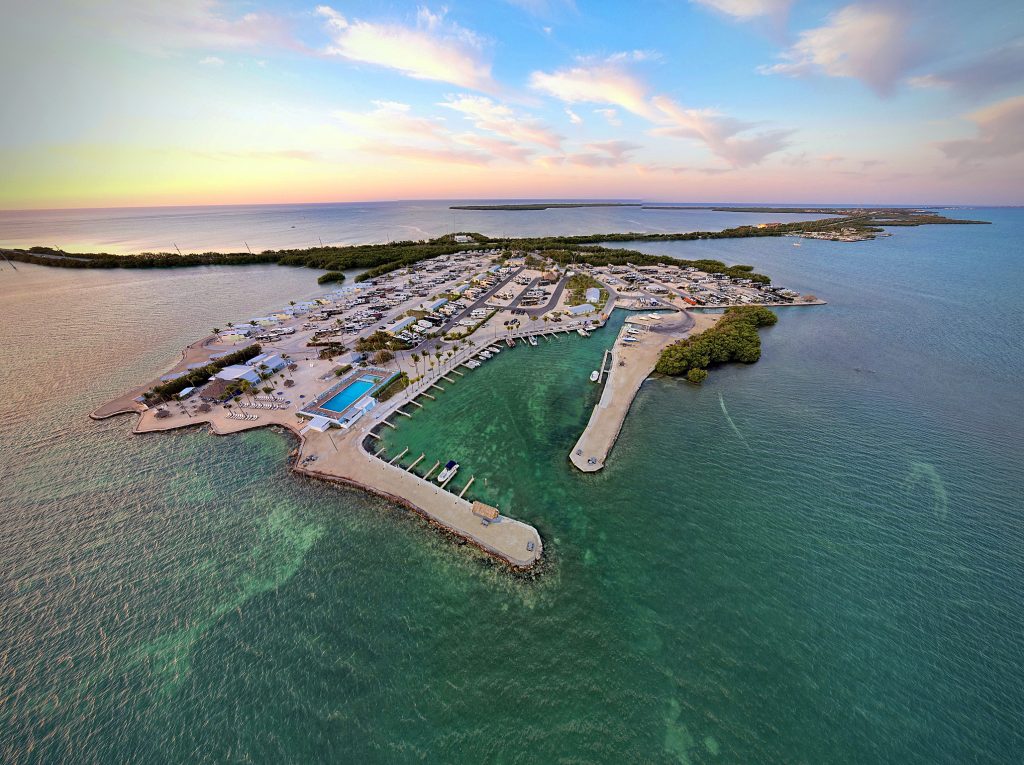 In the middle of the Florida Keys, Fiesta Key RV Resort is the perfect destination for anyone looking to do a little more than just lounge at the pool over spring break (though the resort does have a very nice pool). With an adjoining marina just steps away, guests can enjoy a wide range of water activates, from fishing and kayaking to snorkelling and stand up paddle boarding. Park your RV at one of the more than 300 full hookup RV sites or enjoy one of their oceanfront cottages which accommodate 4-6 guests and come equipped with all the fixings one would find at home. Only a short drive from Long Key State Park, the Dolphin Research Center and Bud 'N' Mary's world famous fishing marina, Fiesta Key is perfect for whatever spring break adventure you have in mind. Guests can also take the drive north on Highway One and hit up some Grapefruit League Spring Training baseball.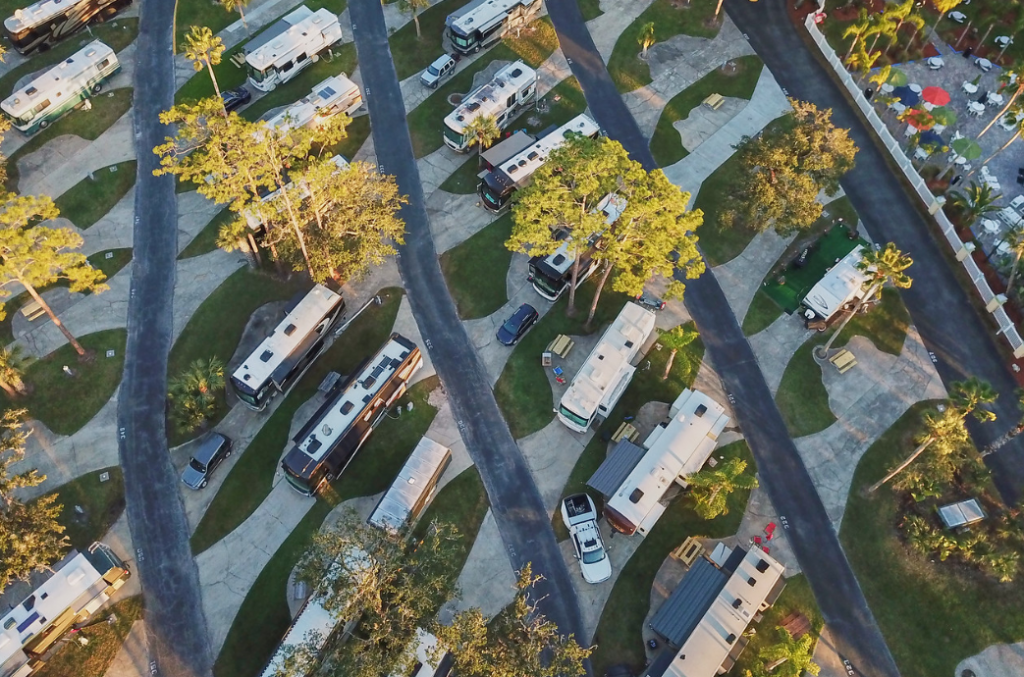 Located in the heart of Florida is Tropical Palms RV Resort in Kissimmee, FL, a tropical spring break oasis. The Kissimmee area is the spring training venue for the Atlanta Braves, Boston Red Sox, Minnesota Twins, and Tampa Bay Rays. Tropical Palms RV Resort features more than 300 RV sites as well as  one- or two-bedroom cottages, a beautiful pool area and amenities like mini golf, a fitness centre and a dog park. Interested in heading out of the resort? Surrounded by all the coastal spring training stadiums, pick your favourite team to watch get ready for the season. Also, Walt Disney World® is just four miles away and is bursting with activities to keep anyone entertained.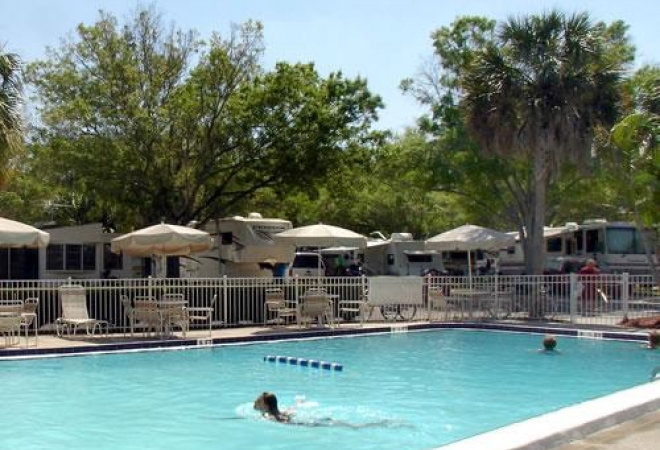 Vacation Village in Largo is the ideal choice if you plan to visit the training camp sites for the New York Yankees, Philadelphia Phillies, and Toronto Blue Jays. This extended-stay RV resort community in the Tampa region is well positioned for a relaxing stay when not catching the excitement of Spring Training. With sunny beaches, hiking and biking trails, as well as onsite activities planned by the courteous staff, guests are well positioned to have a fantastic experience.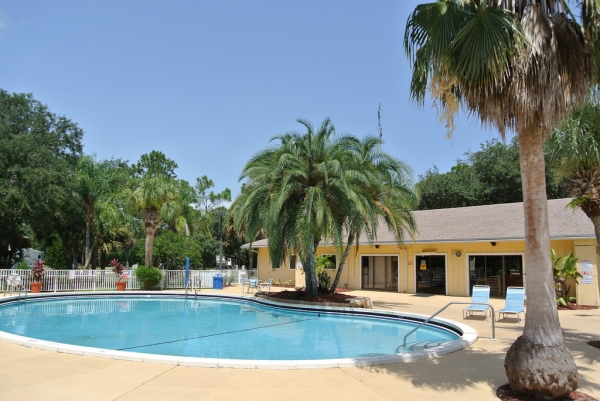 Sunshine Travel in Vero Beach, FL, is a convenient location if you are a fan of the New York Mets. This Treasure Coast resort sits in the quaint seaside city of Vero Beach near a major outlet mall and upscale shopping. There is plenty to do after catching some baseball with the nearby beaches, lots of restaurants and plenty of golf courses. Brush up your golf game at the resort with a round of mini golf or try your hand at horseshoes or shuffleboard. Cap it off with a dip in the swimming pool.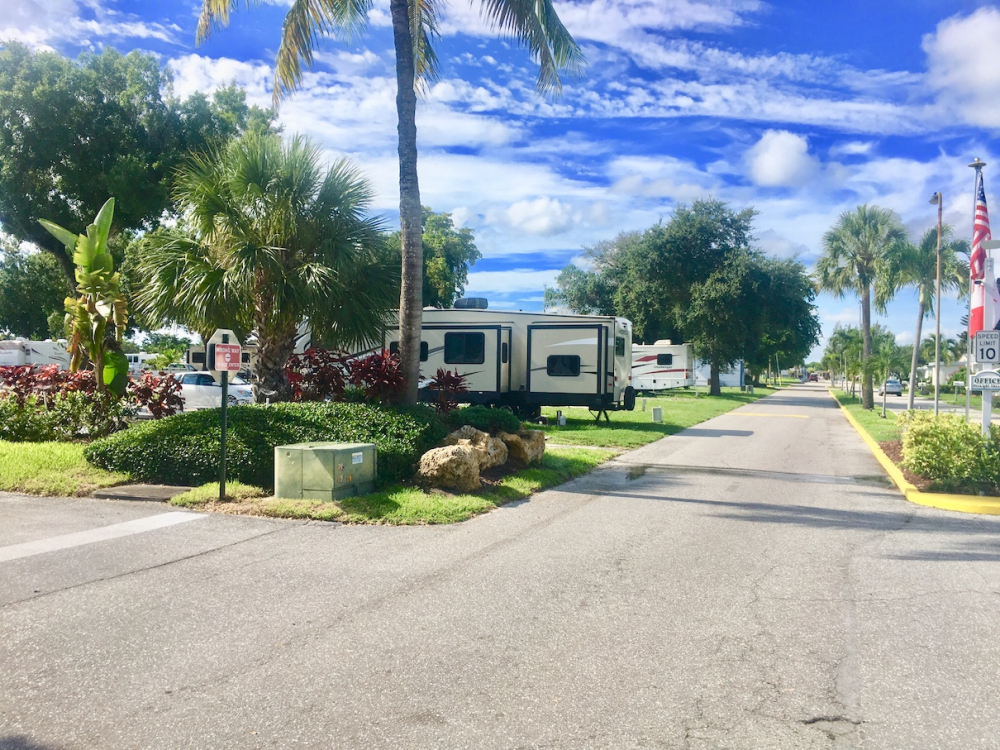 Sunshine Holiday in Fort Lauderdale is the choice if you plan to visit the spring training facilities of the Houston Astros, Miami Marlins, St. Louis Cardinals, and Washington Nationals. With onsite amenities such as a swimming pool, shuffleboard courts and clubhouse, Encore Sunshine Holiday in Ft. Lauderdale provides one of the best spring values in the area and perfect location to relax before catching some baseball!
California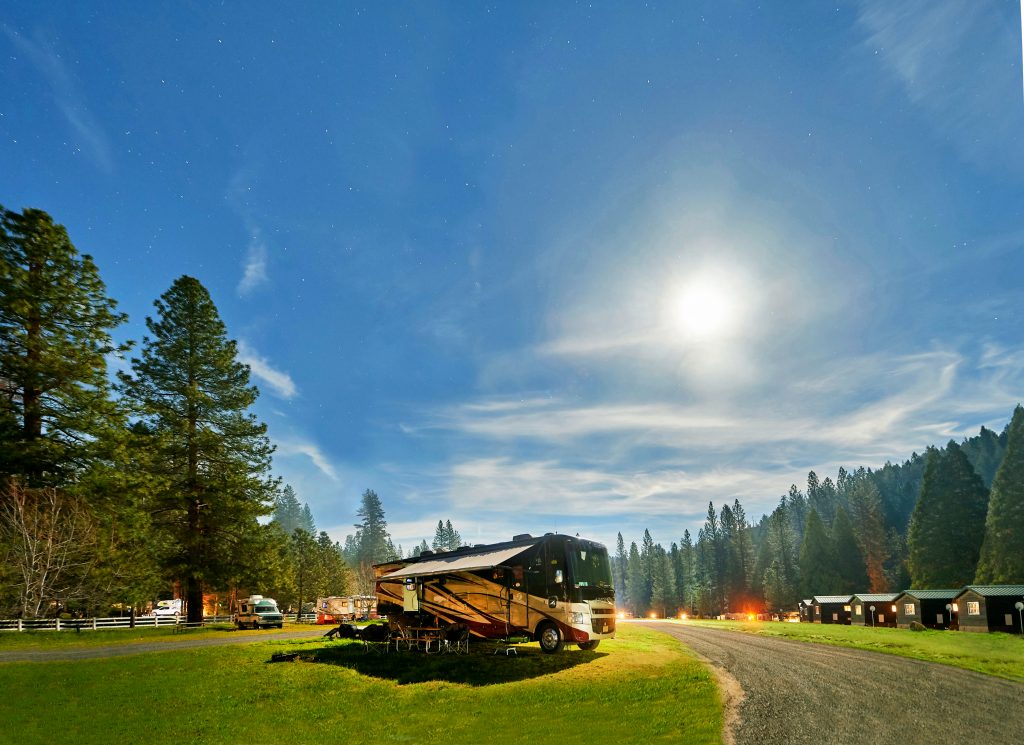 Yosemite Lakes Campground is ideally situated just five miles from the west entrance to the park. After a day exploring the wonder of Yosemite National Park, take a dip in the pool, try your hand at tennis or even pan for gold in the South Fork of the Tuolumne River. Reserve one of more than 400 RV sites or make the trip an unforgettable spring break by booking a stay in a yurt – a unique, dome-shaped tent-styled structure – that has all the benefits of camping with some of the comforts from home.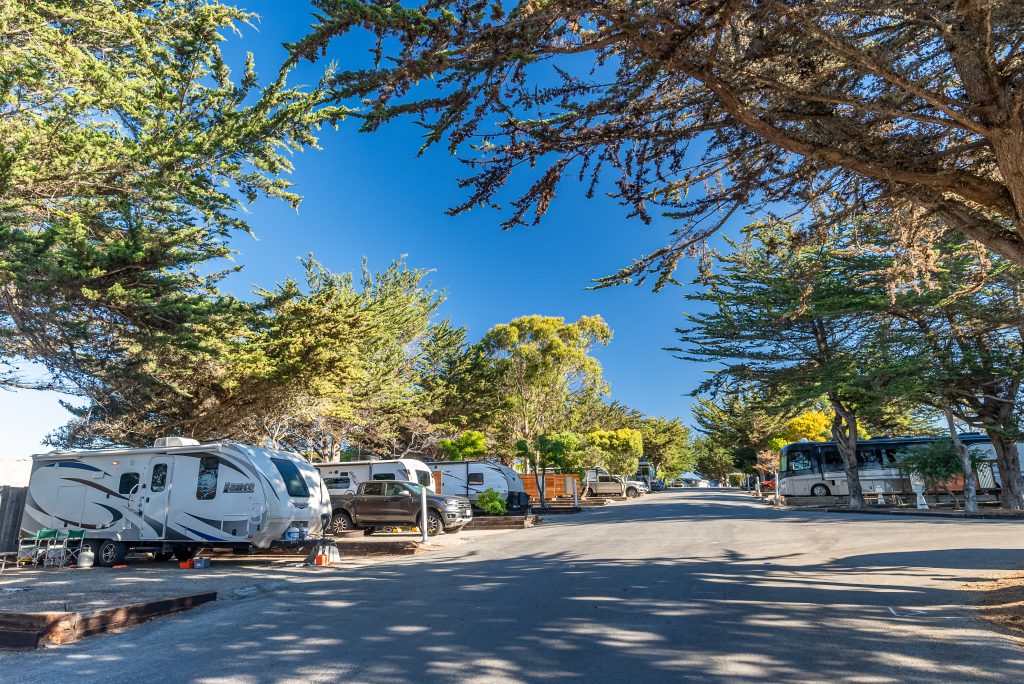 A spring break vacation at Marina Dunes RV Resort will have guests wishing they booked a longer stay at this beautiful coastal getaway. Situated right along the Pacific Ocean and close to everything the area has to offer, guests can't go wrong with whatever spring break fun they choose. Located in Marina, CA, and adjacent to the Marina Dunes Preserve, guests can enjoy a nearby hiking trail or a walk on Marina State Beach. With 96 sites, guests can pull up their RV or reserve a glamping-style safari tent and enjoy the famous wineries of the Carmel Valley to bring the fun all together.
Arizona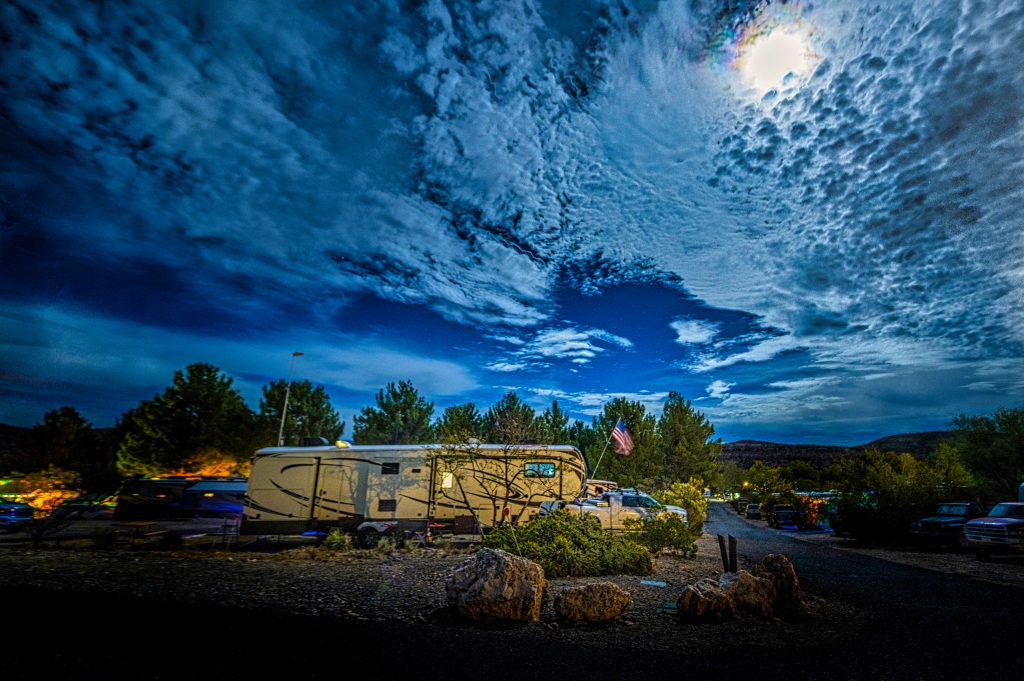 Explore Sedona this spring break at Thousand Trails Verde Valley, near the Red Rocks of Sedona. Verde Valley is convenient to the training camp venues of the San Diego Padres and Seattle Mariners. The campground features more than 300 RV sites nestled along the Verde River. Rich in geological and cultural history, the area surrounding Verde Valley RV Campground offers hours of exploration, hiking and beautiful desert mountain views. Nearby is the famous ghost town of Jerome and Sedona's social media worthy Devil's Bridge Trailhead.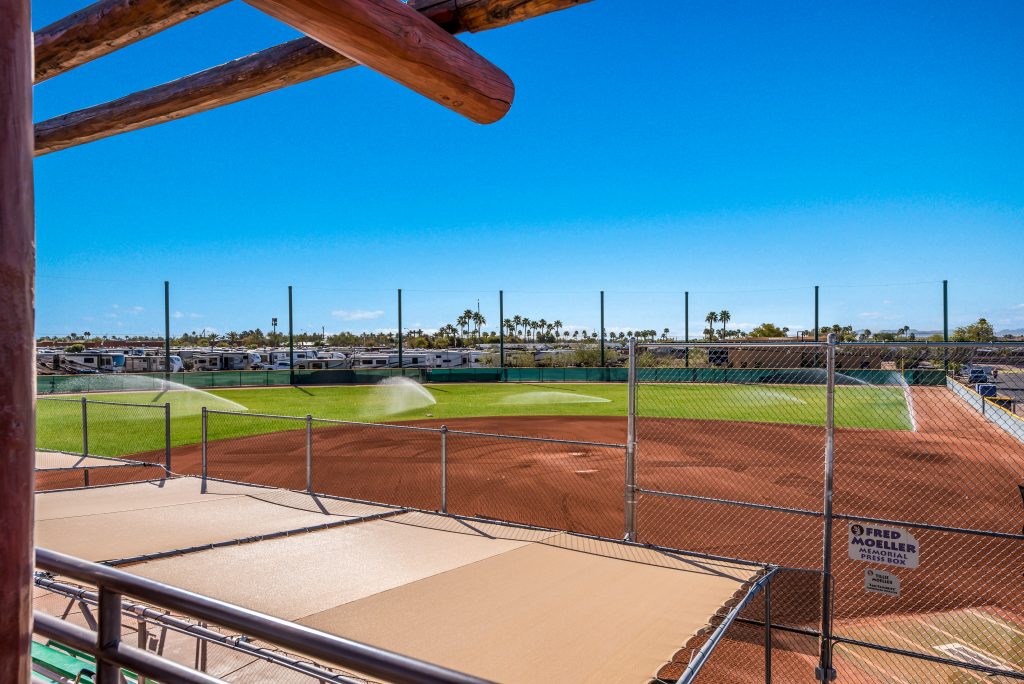 Conveniently located to check out all 10 Cactus League Spring Training stadiums in Arizona, the age-qualified Monte Vista RV Resort provides the resort lifestyle any vacationer would seek for a relaxing, yet adventurous spring break getaway. It's the perfect location for fans of the Chicago Cubs and Los Angeles Angels. Guests can enjoy the sunrise views of the Superstition Mountains before experiencing the resort-style amenities like multiple swimming pools, a fitness centre, pickleball and tennis courts as well as the unique woodworking shop, lapidary room, pottery studio and jewellery making workshop nestled in the resort's scenic plaza-style common area. The property offers more than 200 full hookup RV sites.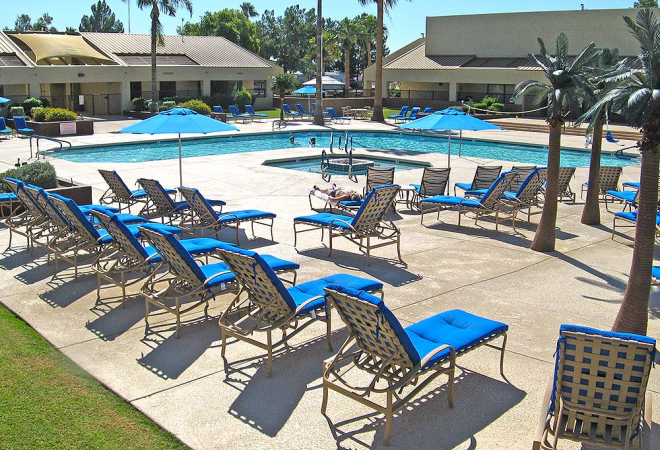 Paradise RV Resort in Sun City is a 55+ age qualified resort convenient to the training camp locations of the Chicago White Sox, Kansas City Royals, Los Angeles Dodgers, Milwaukee Brewers, Texas Rangers. Not only easy access to Spring Training when staying at Paradise RV Resort, guests are surrounded by an abundance of retail store, restaurants, parks and gorgeous hiking opportunities. Also nearby are the Heard Museum and the Musical Instrument Museum. On site you'll enjoy a swimming pool and hot tub with expansive pool deck area, pickleball courts, a restaurant and more.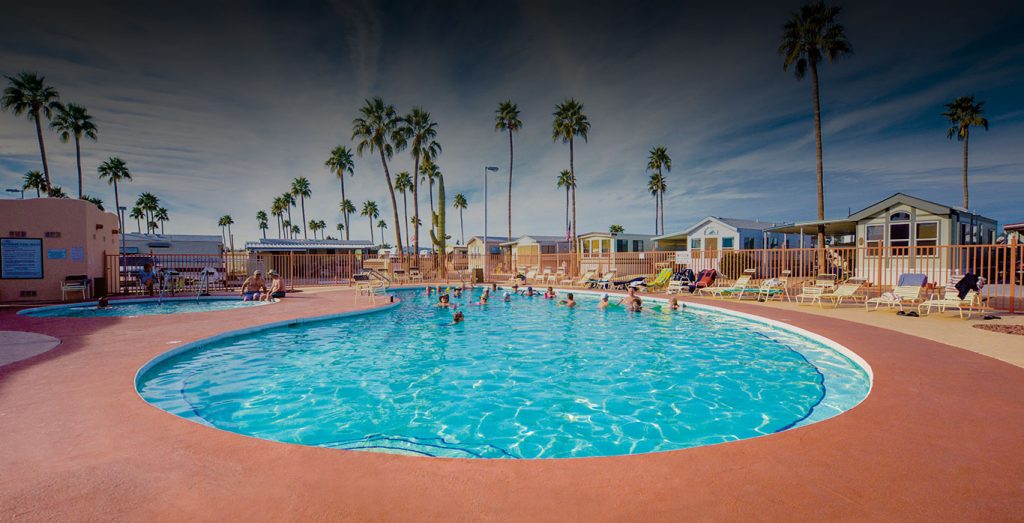 Mesa Spirit in Mesa is a 55+ age qualified resort is convenient to the Arizona Diamondbacks and Colorado Rockies. Located just west of the beautiful Superstition Mountains, Mesa Spirit offers extensive activities and special events programs into the spring season. The pet friendly resort is ideally located near many of Arizona's best attractions. When baseball isn't on the schedule, enjoy the resort swimming pool, tennis and pickleball courts, mini golf, bocce ball, fitness center and dog park.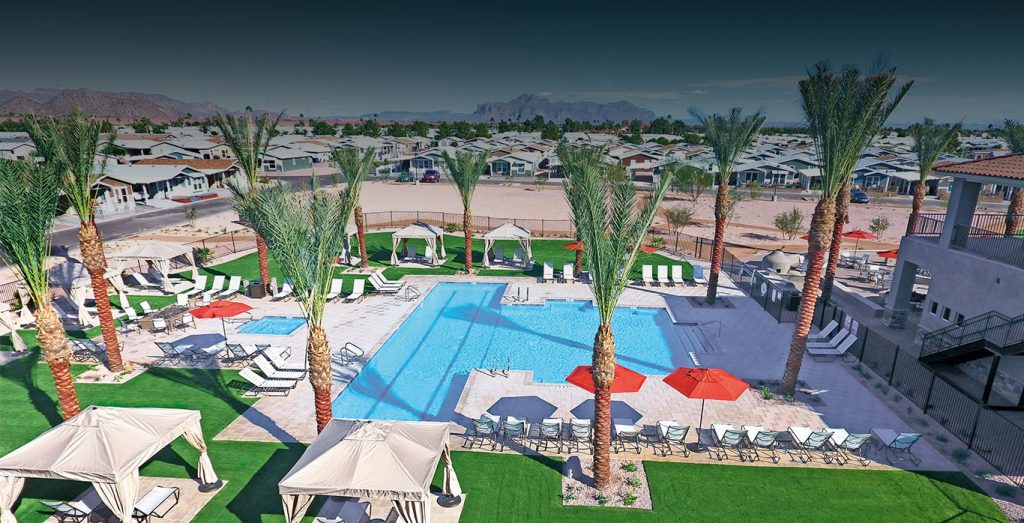 ViewPoint RV & Golf Resort in Mesa, AZ, is a 55+ age qualified resort ideally situated for fans of the San Francisco Giants. Don't forget your golf clubs! Just outside the Tonto National Forest, ViewPoint offers scenic views as well as an 18-hole championship golf course and a 9-hole executive golf course. Enjoy two beautiful swimming pools, ten tennis courts and nine pickleball courts. There is also wonderful shopping, dining and entertainment establishments just outside the resort.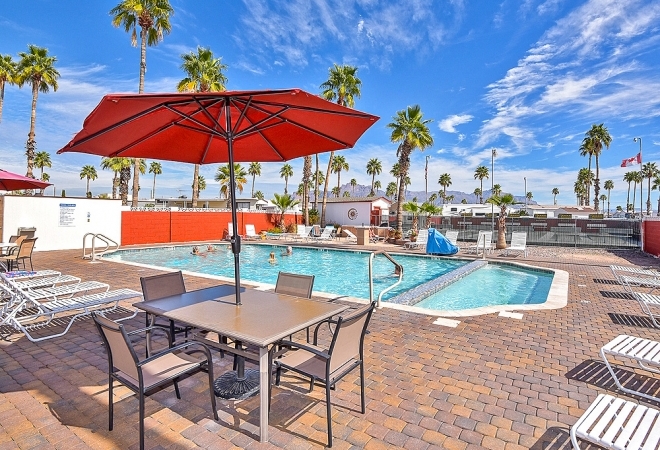 Countryside RV Resort in Apache Junction is a 55+ age qualified resort convenient to the training camp of the Oakland Athletics. With views of the Superstition Mountains as a backdrop, Encore Countryside offers plenty of full hook-up RV sites, making it a perfect place to take advantage of an Outdoorsy RV rental. This Apache Junction resort is close to shopping, sightseeing, ghost towns, and is a perfect location to be around it all. The resort offers a well-appointed fitness centre, swimming pool, billiards room, putting greens, and so much more.