First Centralized Camping Booking Platform, Arvie Launches One-Click and Instant Booking for Cancelled Reservations
The platform offers the largest number of campgrounds in the industry with real-time access across more than 4,000 campgrounds and over 500,000 campsites
For the first time ever, campers can instantly book cancelled campsite reservations 24/7 
A Special Announcement from our friends at Arvie… 
Charlotte, NC – Online travel platform, Arvie has announced its official launch and is now available to the general public just in time for the busy summer camping season. Arvie helps travellers find, compare and book the best campsite for their camping needs in real time on a sleek and centralized interface.
In 2021, approximately 56 million households camped in America, however, the camping community has long been under-served with an inefficient booking process. The new subscription-based online travel platform uses breakthrough search engine technology to take the time-intensive guesswork out of booking RV parks and campsites. Prior to Arvie's introduction to the market, a seamless "centralized search and book" modality for campsites had not existed.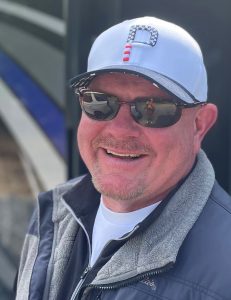 "Campers are sick and tired of spending inordinate amounts of time to find, compare and book campsites.," said Mark Petersen, Arvie Founder and President. "With Arvie, campers are finally in control of their destination. They can forget the disorganized planning attempts of the past and skip multiple website visits with instant booking access to thousands of campsites in America. The launch of Arvie is like letting our camping community in on an industry secret, so they can truly get away and live in the moment."
Created by lifelong RV enthusiast, Mark Petersen, Arvie is built to serve the growing number of people in the U.S. who are recreational or avid campers along with the pandemic-fuelled influx of new campers adopting the RV lifestyle. Arvie creates unique solutions for a variety of modern camping challenges including record camp crowding, weekend wanderlust, last-minute cancellations at desirable park destinations and more.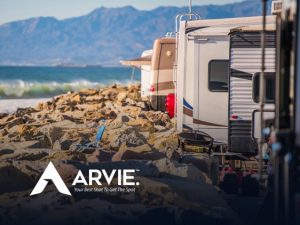 Arvie Highlights:
Multi-Platform Real-Time Availability – The camping industry has no centralized place where real time campground availability is displayed to prospective travelers. Arvie's team of agents uses its proprietary search engine to rapidly check availability for interested locations which includes more than 4,000 campgrounds across the US. Additionally, Arvie has 3x as many instantly bookable campsites as the next major competitor.
One-Click Booking – Arvie makes it easy to complete a camping reservation with one-click booking – eliminating tedious registration forms and booking fees. Custom Arvie profiles expedite the booking process and relieve the stress and struggles to filter and search through thousands of camping locations to find the best fit for RV travelers' specific requirements.
Sold Out Search with Insta-Book – Competition for campgrounds is fierce and spots are often fully booked months ahead, however, unpredictable cancellations happen. Arvie's "Sold Out Search" (SOS) monitors sold-out campgrounds for cancellations 24/7 and then automatically books (or notifies depending on preference) with "Insta-book" the second it becomes available – even while you sleep.
Arvie members pay $14.95 per month to access all services and are never charged additional booking or convenience fees, paying the exact same amount as if the booking was made on the RV campgrounds website.
The Arvie platform is constantly improving its customer experience based on real-time feedback and rapidly adding new campground options. Arvie is currently accessible on desktop and mobile with a dedicated app in the works for launch later this year.
For more information, please visit Arvie.com to sign up for a limited time 30-day free trial.
About Arvie
Arvie is a revolutionary campsite search engine and one-click booking platform that provides immediate access to thousands of campgrounds across the country, including public, private, state, and national parks. Its comprehensive database is updated daily with new spots. Arvie will launch in spring 2022 on a membership basis. To learn more, visit Arvie.com.