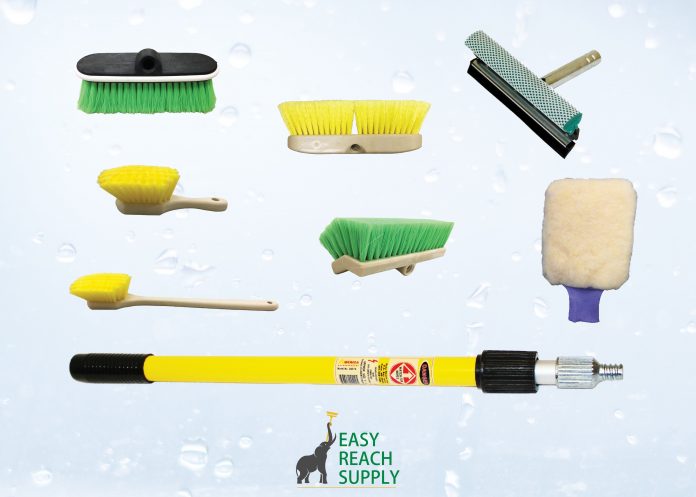 Easy Reach Specialty Brushes are manufactured in America by Easy Reach Supply of Hattiesburg, MS, and span a wide range of applications. The products, distributed to the RV and marine industry by RVLI of Peachtree City, GA, include a complete line of quality wash brushes, extension handles (aluminum and fiberglass), chamois, and other cleaning accessories.
With over three decades of experience in the industry, Easy Reach understands the brush market and how high-quality materials are essential to protect and care for your RV or marine investment. Its company goal is to satisfy every customer 100% of the time.
Available at RV dealers across Canada who sell RVLI products and via Canada's leading RV parts and accessory distributors.