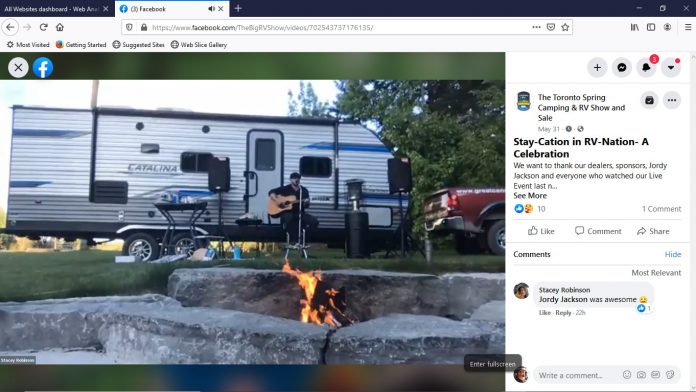 A Special Presentation from the Toronto Spring Camping and RV Show
The Canadian RV Association and The Toronto Spring Camping and RV Show (The Big RV Show) have kicked off the 2020 RV and Camping Season with a virtual event called Stay-Cation in RV-Nation- A Celebration – the live entertainment presentation took place May 30th at 7:00 PM. Follow this link to view the video: https://bit.ly/2XZqFRw
"Since the COVID-19 pandemic quickly became our reality in early March, we have seen the Canadian RV and Camping Industry rally and show its true colors in amazing and heartfelt ways of compassion" said Shannon O'Callaghan, the Toronto Spring Camping and RV Show Director. "Our lives have been turned upside down in every which way and we thought that bringing the Industry together with our campers for an evening of celebration while everyone is still in lockdown would lift up everyone's spirits"
Included in the hour-long event was be a montage of videos and pictures dedicated to Front Line Essential Workers who have been our true heroes during this historic period.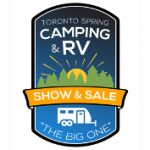 The Toronto Spring Camping and RV Show along with their RV Exhibitors co-hosted the Event that featured live entertainment from country music entertainer Jordy Jackson. Several prizes were be drawn during the hour courtesy of Camco RV Parts, Great Canadian RV Center and The Toronto Spring Camping and RV Show.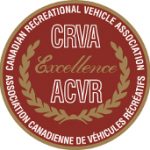 The Canadian RV Association extended an invitation to all Manufacturer Members in the US and Canada, Ontario RV Dealers, and our campers to submit a picture or video that would be included in the evening's proceedings."We would like everyone to be part of this" said Shane Devenish, CRVA's President. "Show us your creativity and let's showcase everything that the RV and Camping Industry has to offer!"
Dozens of RV enthusiasts, dealers, and members of the RV industry sent in their photos and videos – many thanks to all who participated in this uplifting event!
Follow this link to view the video: https://bit.ly/2XZqFRw