RV Holding Tank Heater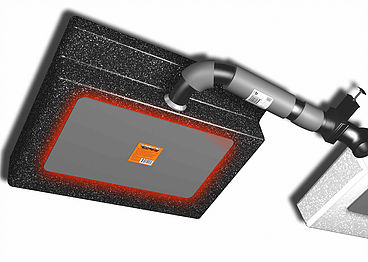 For cold weather camping, you have to be concerned about the fluids in your water supply and holding tanks freezing. UltraHeat® Tank Heaters prevent the contents of your holding tanks from freezing solid when the temperature is subzero. These propducts have been designed and tested to protect down to -11°F (-24°C) on totally exposed RV holding tanks, and will protect the components at lower temperatures with some additional modifications and insulation. 
The Ultra-Heat holding tank heater has a power or switch to turn "on" when ambient temperatures approach freezing, but only with fluid present. UltraHeat® Tank Heaters have a built-in sensor to control and power cycle, automatically activating when the fluid contents within the tank drop to 44° F (7° C) and deactivate once heated to 64°F (18°C). Keeping the Tank contents just above the freezing point. The control unit will power or switch "off" when ambient temperatures remain above freezing, or when waste tanks are empty.
Available through your local RV dealer. For more information, please visit www.ultraheat.com 
---
Heated Water Supply Hose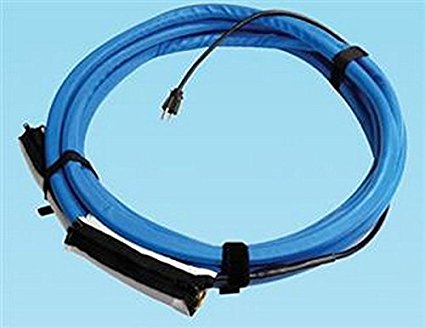 While you can keep the water flowing by heating the campsite water supply hookup, you have to use a heater water supply hose to get the water from the tap to your RV. The Valterra RV Heated Fresh Water Supply Hose is the ideal way to provide fresh drinking water in freezing temperatures.
The self-regulating heating 150 Watt heating source supplies additional heat as needed, and the hose has heavy duty zippered insulation cuffs for extra freeze protection.
Available in ½" diameter, 25-foot size, with a 120 VAC power cord that extends 6 feet from the end of the hose.
Available at RV dealers throughout North America. For more information please visit www.valterra.com 
---
Roof Vent

 

Cover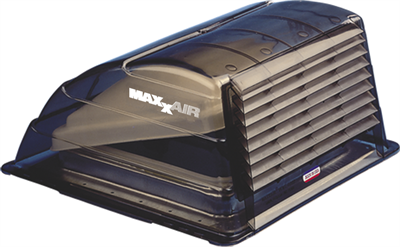 Whether you camp throughout the winter, or store your RV until spring, you will want to protect the skylights (lumidomes) from snow, ice and UV damage.
MaxxAir offeres a range of very effective and attractive vent covers, like the model shown here, featuring MaxxAir's Exclusive ZERO-LEAK™ Mounting System to let in fresh air anytime.
MaxxAir roof vent covers are available in transluscent white, smoke tint, shell white (almond) silver or champagne colours to match your RV. Made from high-density polyethelene for maximum UV protection, the covers fit over most 14" x 14" standarf roof vents, and install easily. The vents carry a 6-year warranty.
For more information, please visit www.airxcel.com/maxxair 
---
Keep The Water Flowing!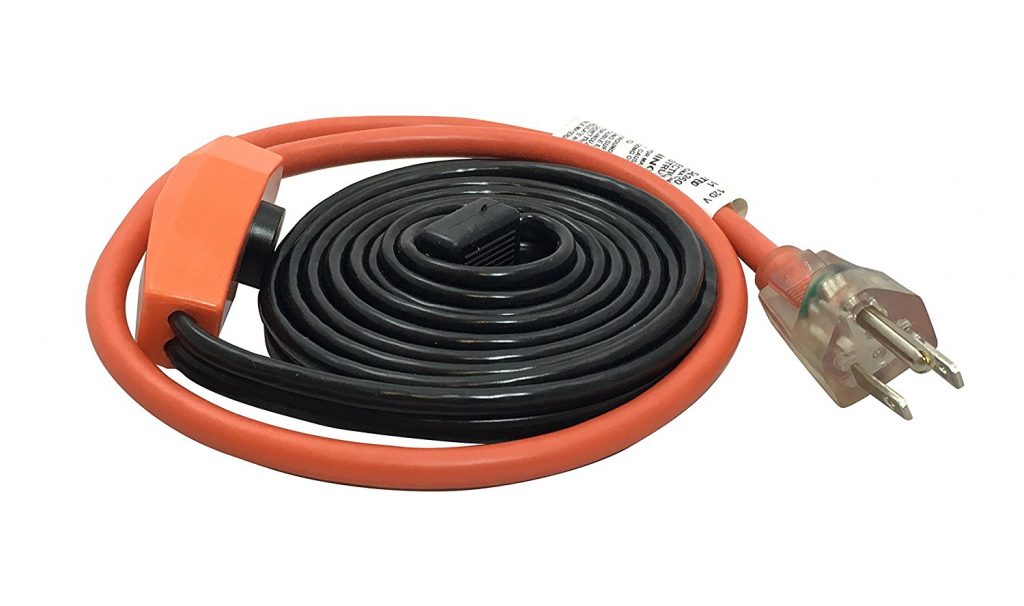 If you camp in a location where you have a year-round water supply hookup, you will want to make sure that you protect the water pipe and valve from freezing.
The best solution to this problem is to wrap a heating device around the water supply pipe, and cover this with a layer of insulation.
The Frost King heat wrap is an excellent choice for this assignment. Available in a variety of lengths, like the 6-ft. model shown here, the heating wire connects to the campsite 120V supply, and the pipe wrap delivers a 7W/ft current to keep the water flowing down to -40 degrees.
Easy to install, this product is designed for use with metal or plastic water pipes. Available at your local RV dealer and at many home improvement stores across Canada. 
https://www.frostking.com/products/heat-cables/automatic-electric-heat-cable-kits
---
Slide-Out Lube and Protectant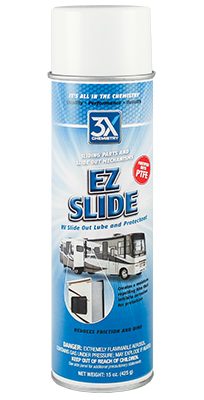 One of the major concerns for RV enthusiasts using their units during the cold weather seasons is the possibility of the seals around the slide-out sections being damaged. 3X Chemistry makes a product called Easy Slide, using PTFE technology that keeps your slide-outs operating smoothly – it repels moisture and inhibits corrosion as it protects with a lubricating barrier. Non-greasy and free of chlorinated or fluorinated solvents, it is the ideal addition to your roster of RV maintenance product.
For more information on the full line of 3X products, please visit your RV dealer or surf to www.3xchemistry.com/ 
---
RV

 

Skirting Kits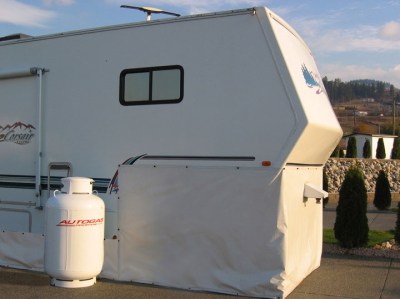 For winter camping, one of the key factors to assure a comfortable unit is to use skirting to protect the underside of the RV from snowdrifts and cold winds. While many RV dealers offer local skirting services, many RV enthusiasts find that this is an excellent "do-it-yourself" project.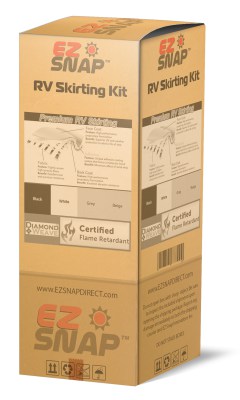 One of the many suppliers of DIY RV skirting kits is EZ Snap™, which offers custom fit RV skirting to insulate virtually any size or type of RV. The patented EZ Snap™ fasteners let you quickly install your own RV Skirting and fifth wheel skirting with excellent results.
EZ Snap™ skirting products are made using Diamond Weave™ premium skirting vinyl, a very strong and durable vinyl with half the storage bulk of regular RV skirting. Diamond Weave™ uses a diamond shaped, interlaced scrim base to remain lightweight while still providing a durable insulating barrier ideally suited for extreme weather conditions. 
Diamond Weave™ RV skirting has the maximum amount of U.V. ray and fade inhibitors, as well as mold and mildew inhibitors and -40 cold weather performance rating. It is also able to handle extreme summer temperatures.
For more information, please visit www.ezsnapdirect.com/products/rv-skirting/
---
RV Roof

Covers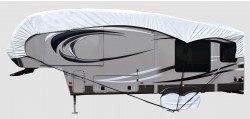 If you are planning to use your RV from time to time during the winter months, and you want to protect the roof and related fittings from UV and the possibility of leaks or damage from snow and ice, the ADCO Roof Cover is an excellent choice. This item installs in about 15 minutes, and is designed for all climates – so you can use it when you are storing the RV during the winter or during the warmer months, and it will significantly reduce premature aging of the roof materials and sealants. The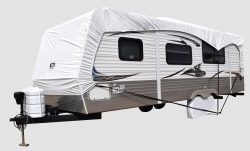 patent-pending Slip-seam strap system allows the cover to conform to the shape of the RV roof and minimizes wind damage. Made from DuPont Tyvek® fabric, this roof cover is breathable to prevent mold and mildew, and weighs about 12 pounds for the average trailer size.
For more information, please visit your RV dealer, or surf to www.adcoprod.com/Roof-top-covers 
---
How Dry

 

Is It?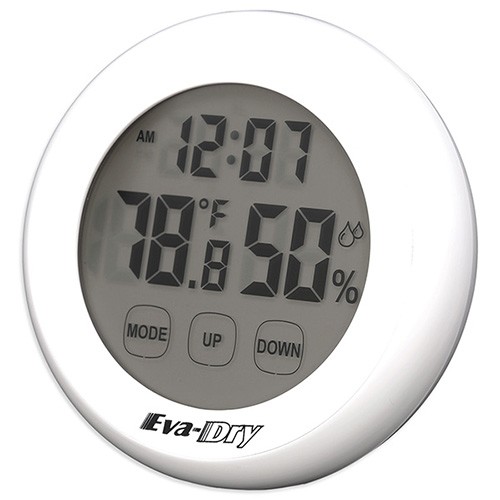 Controlling the humidity within your RV is a challenge during the winter months, as changes in interior temperature often cause condensation problems, that can lead to the formation of mold and the physical deterioration of a wide range of RV materials. 
The Eva-Dry EDH-85 Hygrometer is the ideal addition to your RV, letting you see at a glance the interior temperature and relative humidity in the unit. 
The compact and stylish design is powered by two AAA batteries (not included), and it can be free-standing, hung up or affixed via its magnetic back. When the humidity is too high, Eva-Dry has dehumidifier products that are specially designed for small spaces – check out the full line of Eva-Dry moisture control products for all-year use at the website: www.eva-dry.com