A

fresh, simple, tasty recipe for butter-glazed beets
(Makes 4 to 6 servings)
The butter-glazed beets creates a flavour we would gladly drive up a mountain to enjoy. 
Ingredients
18 to 20 small fresh beets
3 tbsp (45 ml) butter
1/2 tsp (2.5 ml) salt
1/4 tsp (1.25 ml) black pepper
1/4 tsp (1.25 ml) sugar
1 tsp (15 ml) orange juice
1 tsp (15 ml) orange zest
Directions
Directions
Place whole beets, with skins on, roots and one-inch of stem attached, into a large pot. Cover with cold water. Keeping the skin, roots, and stems intact prevents the red color from seeping into the water while cooking.

Cover pot with a lid. Cook on high heat until the water begins to boil then reduce heat to medium to keep water at a slow boil. Cook until beets are tender, about 30 to 45 minutes depending on the size of the beets.

To test doneness, pierce beets through to the middle with a knife or fork.

While the beets are cooking, melt the butter in a small pan over medium heat.

Add the salt, pepper, sugar, and orange juice. Stir well.

Let the mixture bubble for 1 minute then add the orange zest.

Drain the beets. Cut off the root tips and stems. Remove the skins by scraping with a knife. Hold beets with a fork or wear kitchen gloves to keep fingers from turning red.

Transfer the cooked beets to a serving bowl. They can be sliced or kept whole.

Drizzle the butter glaze over the beets.
---
It's Hard To "Beet"
Julian, California
Taking a road-less-travelled for culinary inspiration.
At 1,288 metres (4,226 feet) above sea level, visiting Julian, California, was well worth the challenging venture given our RV. We took an indirect route from El Centro, California, to San Diego by turning north off Highway 8 onto Highway 79, which winds into the Cuyamaca Mountains. 
We were taking our chances. The road would not be a problem in the summer but we were tackling it in December. We climbed and descended hills and zigzagged around tight curves past horse ranches, pine forests, and outdoor camping resorts. Luckily, there was no snow.
Julian – a historic gold mining town – is known for its apples, apple pies, and apple cider. In October, people arrive for the fall colors and Apple Days when 10,000 apple pies are baked every week.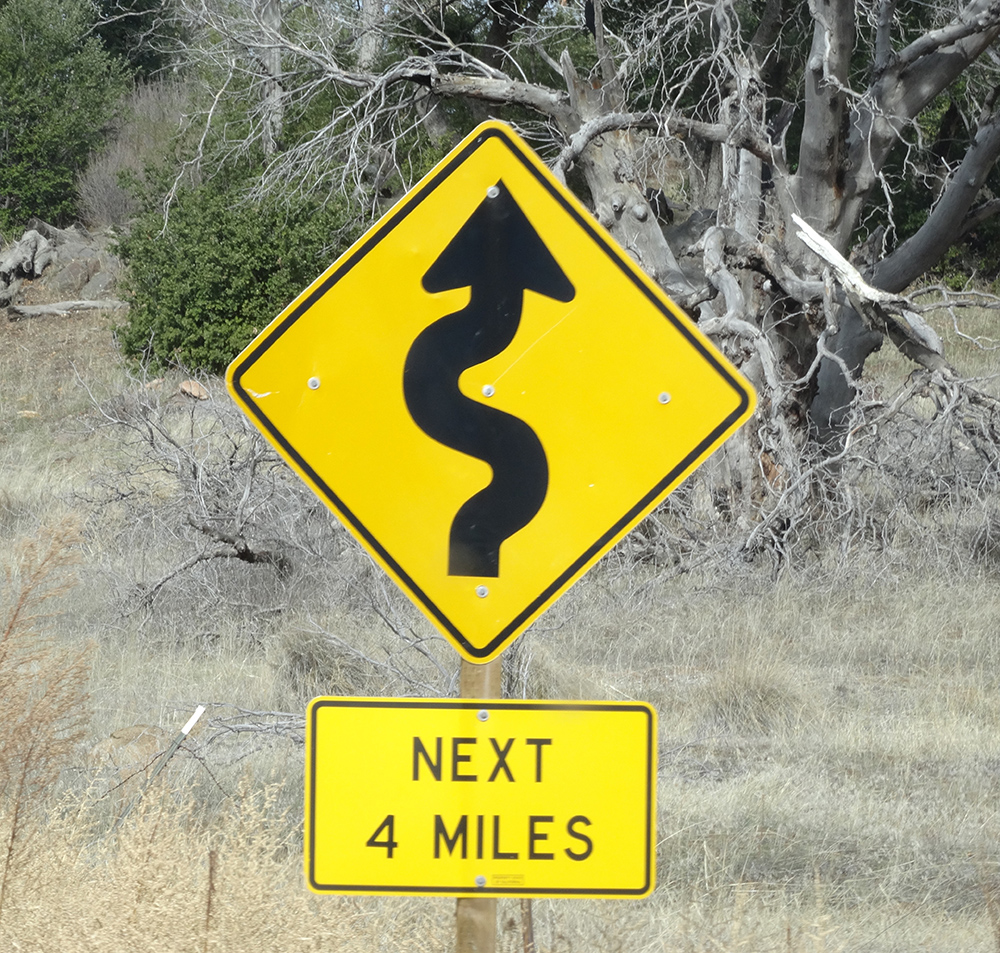 Just a bend and a hill out of town, we stopped at Jeremy's on the Hill, a California-style bistro. Jeremy Manley has lived in Julian all his life. Neighboring ranchers, vintners, vegetable growers, and fruit producers all drop their goods off at the kitchen door and he transforms them into tantalizing dishes. A Cordon Bleu-trained chef who has been cooking since the age of 10, Jeremy gets it right every time. His philosophy is to keep food fresh, simple, and tasting great. 
Jeremy's Brussel sprouts – tart, smokey, and naturally sweet like vegetable candy – entice customers to eat his vegetables. His Garlic Herb fries with Chipotle Aioli, Grass-Fed Burgers, Quinoa Bowls, and handcrafted, pretty-as-a-picture desserts bring people up the mountain regularly. 
Our fresh, simple, tasty recipe for butter-glazed beets creates a flavor that we would gladly drive up a mountain to enjoy. 
---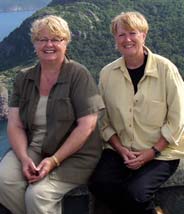 Follow The Cooking Ladies on Facebook, Twitter, Instagram and Pinterest. Links are on their website: www.thecookingladies.com
Phyllis Hinz & Lamont Mackay are authors of On The Road With The Cooking Ladies, Let's Get Grilling https://amzn.to/2OSGLbZ and a new series of guidebooks Stratford For All Seasons https://amzn.to/38w4bvu