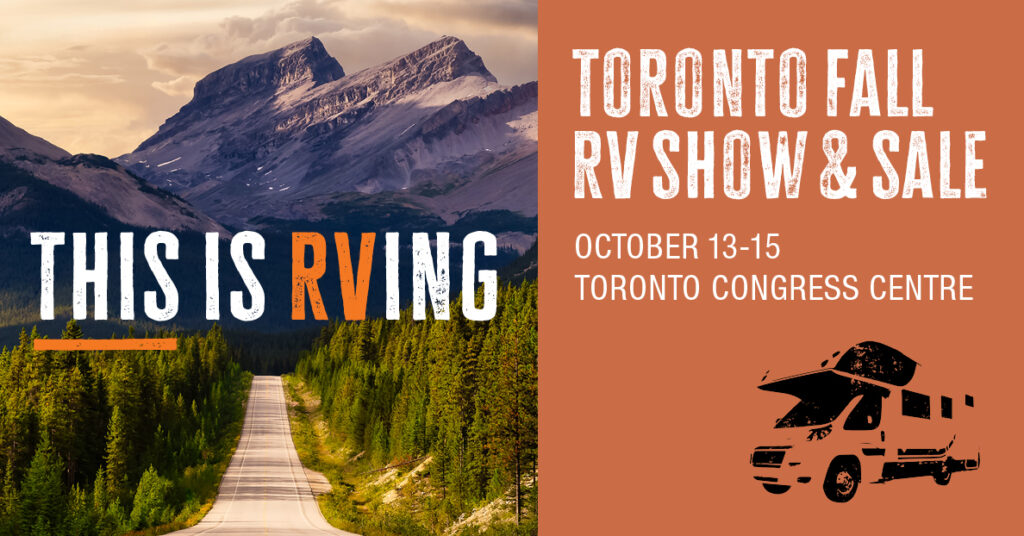 Toronto Congress Centre
650 Dixon Road,
Etobicoke, ON M9W 1J1
Entrances: Hall D and Hall G
FREE PARKING!
Follow the blue link above to visit the official Fall RV Show website – click on the RED "TICKETS" box at the top right corner of the website to order your tickets online.
Showcasing the largest selection of RVs and the best deals of the season! The Toronto Fall RV Show and Sale features everything from Class A motorhomes to fifth wheels, travel trailers, and all the leisure gear that goes along with them.
Visit us at the show…

For a seminar schedule, please follow this link:
See the show highlights – here's a link to our post-show recap: