We present some of the latest gadgetry and tools to enhance your travels this season!
Take The Music Outside!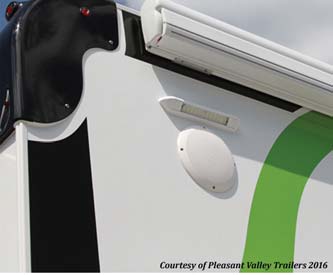 Quality speakers bring music enjoyment to the travel experience. Listen to PQN Audio Special Performance Audio (SPA) and ECO Ultra-Slim waterproof RV speakers for years of quality exterior and interior performance. ECO50 and ECO60 Ultra-Slim ECO Series RV speakers provide a 1" mounting depth making them ideal for all installations. ECO Series are lightweight, waterproof and UV resistant. RV610 6" Dual Cone speakers deliver higher quality audio enjoyment. Special Performance Audio (SPA) waterproof speaker products combine compact size and innovative dynamic performance typical for larger speakers. SPA24 and SPA34 install with a bulk-head nut w/o hardware.  All SPA series waterproof speakers are designed to fit where larger speakers won't.
For more information please visit: www.rvspeakers.net
---
Staying Fresh  On The Road
Long-distance drives demand comfort, like that provided by Wagan's Relax Fusion lumbar cushion. Memory foam construction and a breathable inner liner provide support and cool comfort, while its removable, 100% polyester mesh cover is machine washable. Measuring 15.7 inches square and 3.1 inches deep, it weighs just 2.4 pounds and fits a wide variety of seats.
For more information please visit: wagan.com
---
Fridge Coaster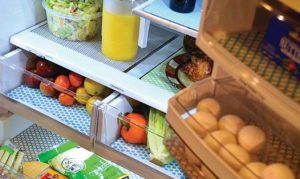 Fridge Coaster functional fridge liners keep the contents of your RV refrigerator fresh by allowing air to circulate underneath stored foods and containers, while trapping spills and keeping the fridge clean. By creating a breathable layer between your produce and the hard plastic crisper bin surface and absorbing moisture, they ensure your customers will never have to scrub the fridge again. Fridge Coasters are 100% compostable, biode-gradable, recyclable and sustainable. They're also great for sliding pantry drawers.
For more information please visit: fridgecoaster.com