Using Modern Technology for Stealthier Fishing…

PLUS – cool new gear for your fishing expeditions!
By Patrick Campeau (photos courtesy Patrick Campeau)
Year after year, manufacturers compete with ingenuity to present us with innovative products or greatly improved versions.
In Canada, no other consumer activity is as popular as fishing. According to the data collected, there are more fishing rod handlers than golfers and hockey players combined in this country. So, it's only natural that enthusiasts dedicated to the sport of catching fish have access to tons of equipment and more.
If you want to catch more fish, but also bigger fish, it is in your best interest to be well equipped. One can easily compare the quest for predators to do-it-yourself projects, because in the end, if you have the right tools, it is much simpler and easier to achieve your goals.
Electric power may be the key to stealthy fishing…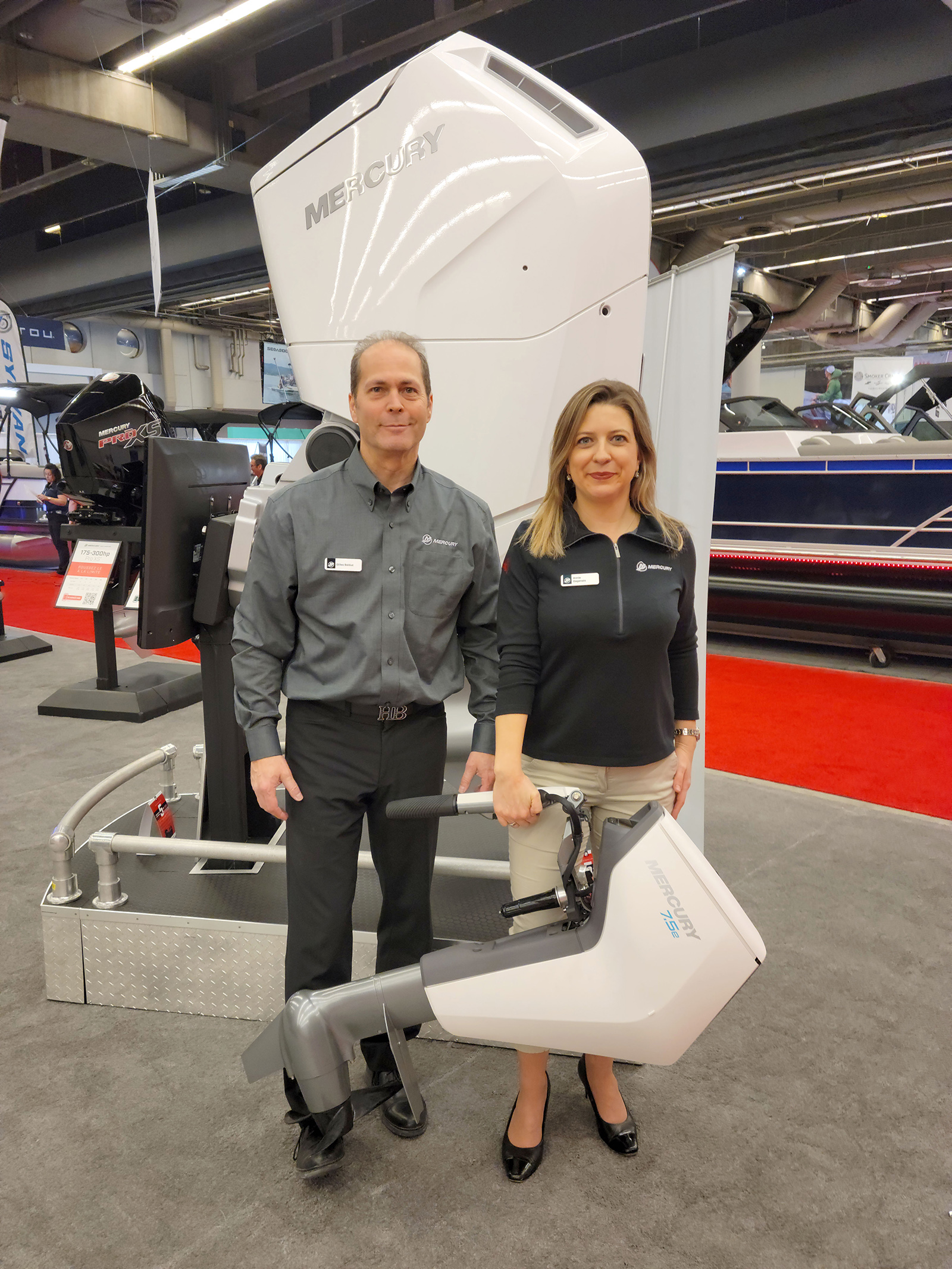 Fishing In Silence
When you want to outwit predators in their environment, the ability to subtly sneak up on them in their habitat is a major advantage. The Mercury Avator 7.5e outboard motor is perfect for the new era of marine electrification. This electric outboard delivers clean, quiet power. The fisherman can expect to be almost incognito in the realm of aquatic species. With industry-first transverse flux motor technology, the Avator 7.5e outboard delivers 750W of power at the prop shaft. The motor generates high torque with little effort, maximizing battery life and range while providing quick, efficient performance.
Its 1 kWh 48-volt lithium-ion battery has no cables to connect, so it saves a lot of space in the boat, simply by sliding it under the fold-down top cover. If needed, you can bring a spare battery that can be changed in seconds. Plus, if you download the Mercury Marine app and its optional SmartCraft module, you'll have access to a host of features. These include a GPS map to view your estimated range, digital gauges, an up-to-the-second battery charge indicator which lets you explore with confidence, and more. 
To learn more, please check out the Mercurymarine.com website.
Durable, Powerful, Quiet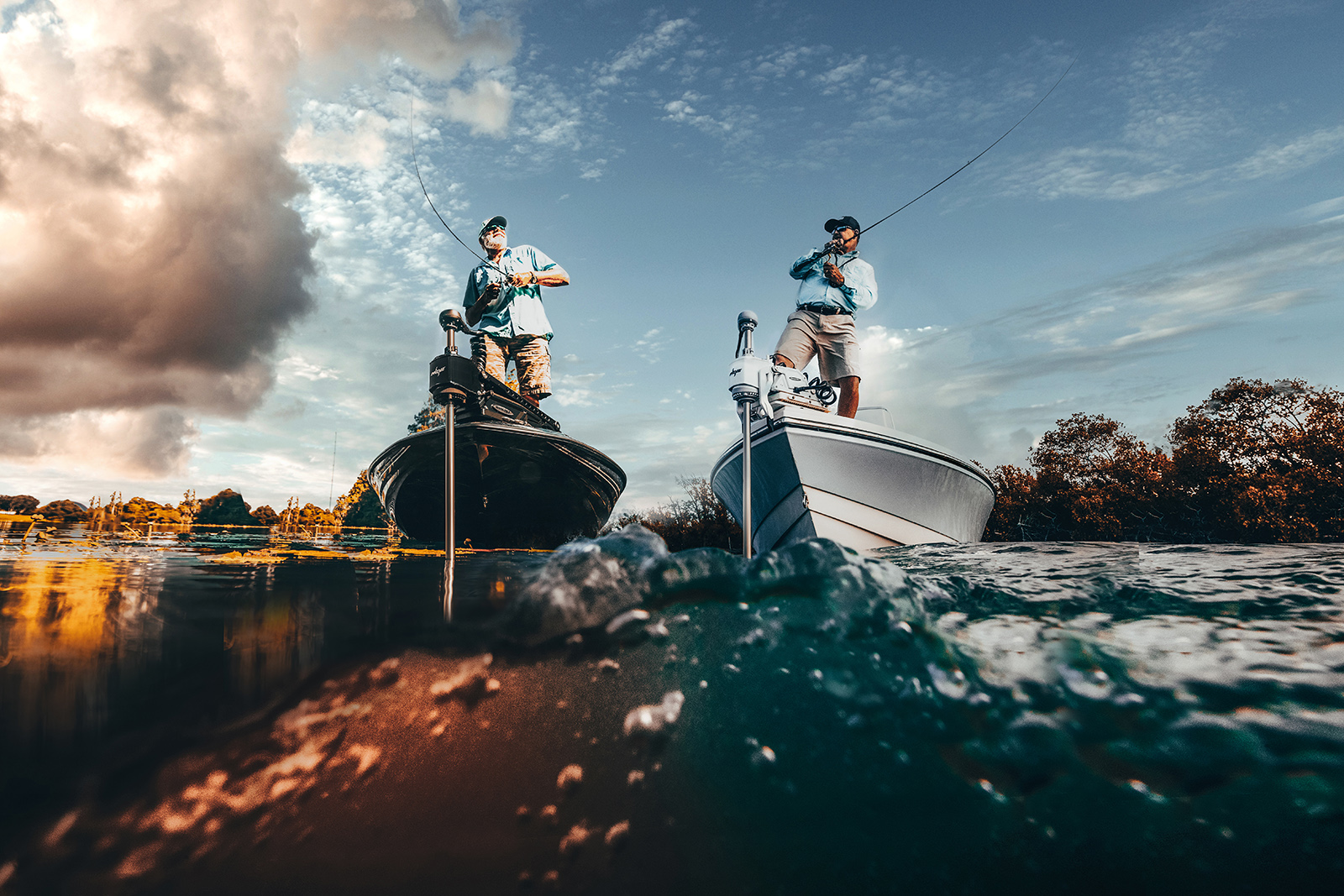 When it comes to reinventing the wheel, there's often a big difference between what you want and what you get. The engineers of the famous firm of electromechanical anchors resembling long spider legs called Power-Pole Products, have rolled up their sleeves and pushed the limits by rethinking the electric bow-mounted motor. After several years of development, this firm presents to us the Move PV, which is a pivot mount model, and the Move ZR, the scissor style model. Contrary to traditional manufacturing where all expenses are accounted for in an attempt to save money at all stages and on all components, the designers of the Power-Pole Move had only one goal in mind; to build the most durable, most efficient, quietest, high-performance motors available. 
If you could use a $2 coin, but a $50 coin would do the job better and last much longer, you would choose the latter. The 45", 52", 60" and 72" motors all have titanium shafts which are light and durable. The shafts have a lifetime warranty. These new brushless motors feature heavy duty components and all the options for fishing, steering, and positioning. They have a 30 percent smaller head, generate 30 percent more power, and provide the quietest operation. They are also 35 percent lighter than comparable motors. These little motors excel with both 24 and 36 volt models. 
For more information, please visit www.power-pole.com.
Finding Fish – From Much Farther Away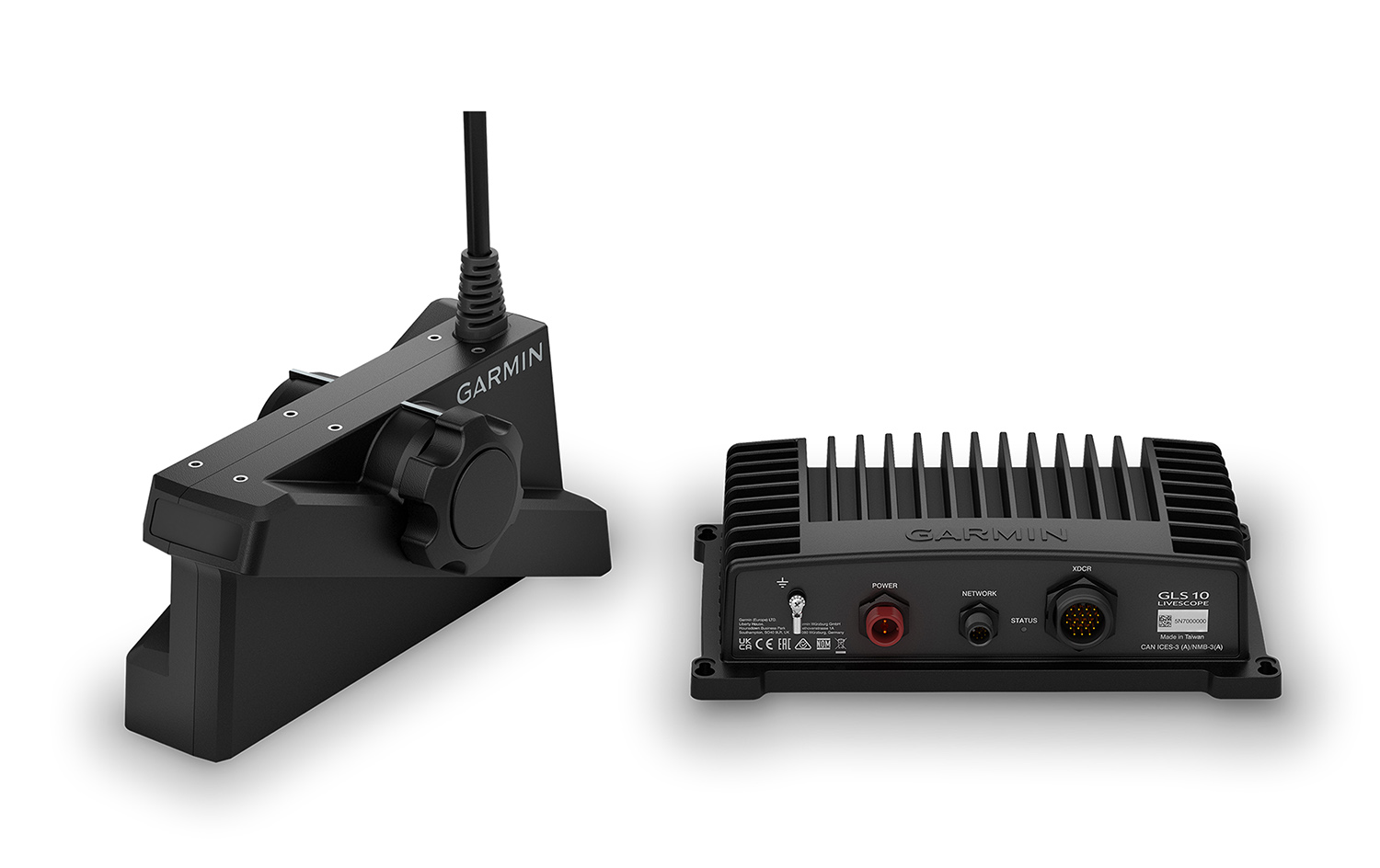 In the last issue of Power Boating Canada Magazine (www.powerboating.com), I told you about all the great things the LiveScope Plus system and Garmin's LVS34 transducer could do on an EchoMap or GPSMAP unit. I was excited to tell you that you could see fish in real time in the form of an ultrasound, and this, under the boat or even better, up to 61m ahead of your position. With its powerful 20 x 135 degree beam, you get an incredible precision of 36 cm at a distance of 33 meters. This means if you don't see a signal on the screen, there simply aren't any fish in the area. As if that wasn't enough, Garmin has just released an overpowered version; on steroids, as certain people would say. With the new LiveScope XR LVS62, it's possible to explore the depths with an extended range of up to 152 m in fresh water and detect anything that swims around your boat with clear views of your hull and surroundings.
For more details, check out the Garmin.com website.
Everything in its place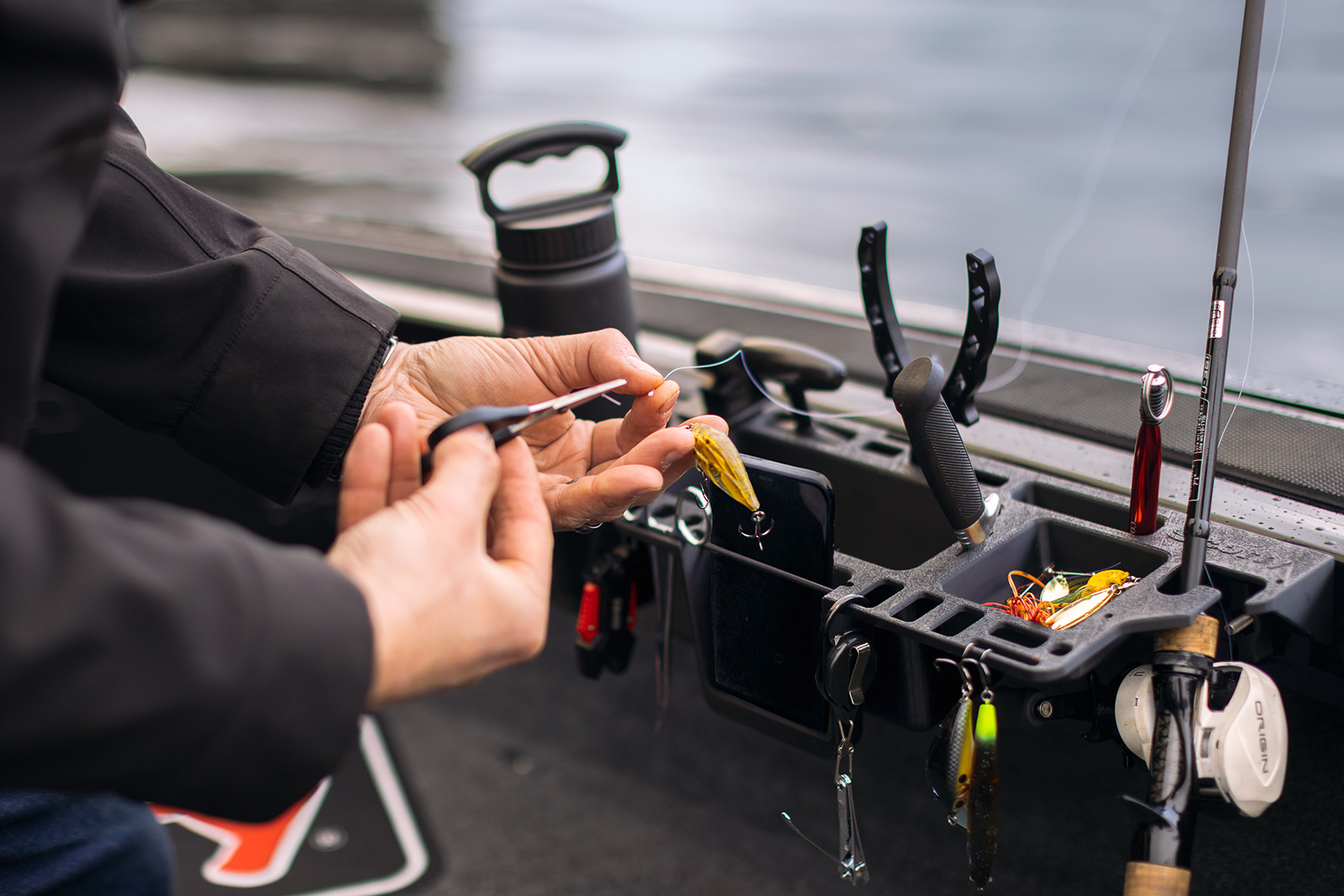 To maintain your kayak, rowboat, pontoon boat, etc. in good order, Scotty's Gear Caddy 452 is a swivel or hook-mounted organizer that keeps your environment tidy, from pliers, to sharpeners, and even offerings. A magnetic tray keeps hooks and lures from scattering or getting lost, and then integrated supports for cell phone, drink and fishing rods keep everything securely in place. With mounting options for rails, bolts, or posts, it's easy to attach, reposition and remove whenever you want.
Learn more at www.scotty.com.
Ending the battle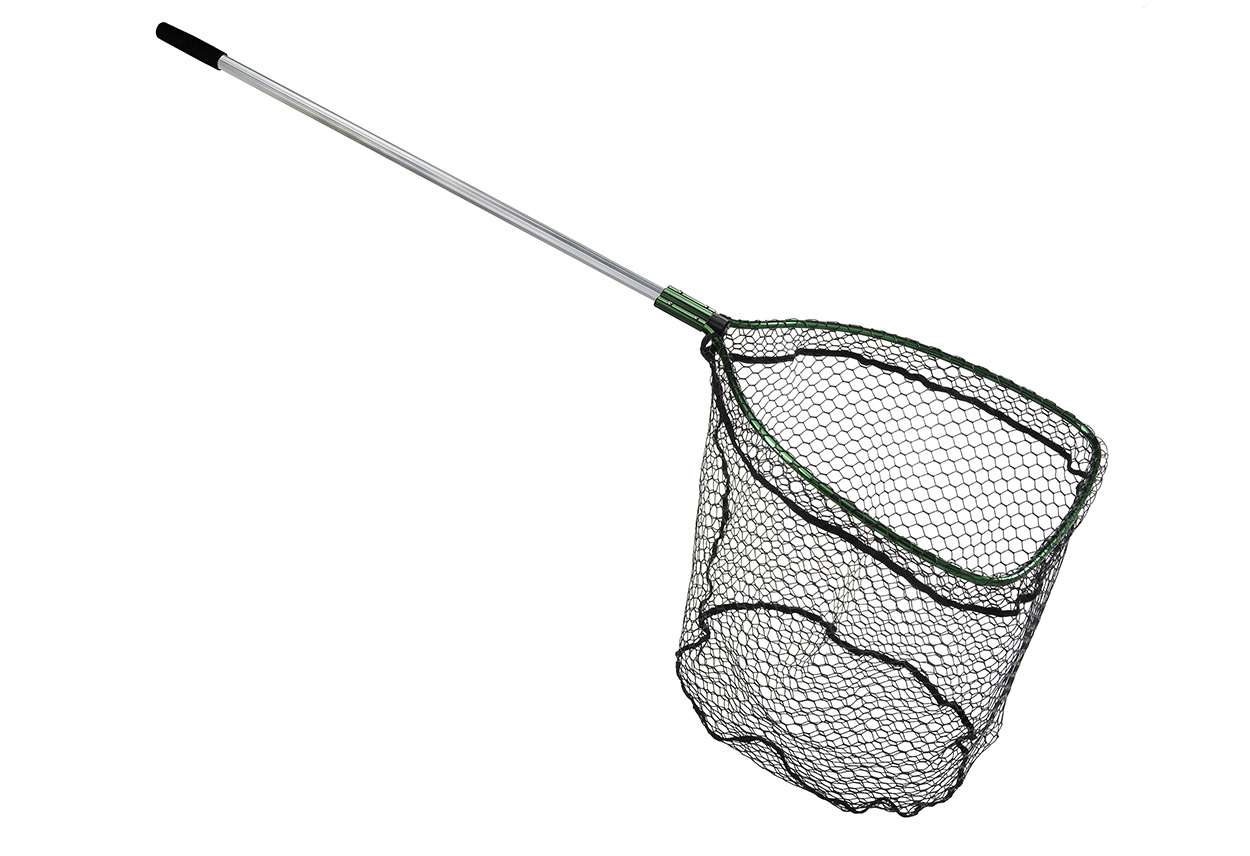 When you successfully lure a fish and then hook it, the battle begins as it struggles and lunges in all directions. The best way to stop them is to immobilize them inside the mesh of a quality landing net. In this field, the renowned firm named Beckman has launched the new BN1822 range of fishing nets. Available with a 32" or 42" handle, it has a basket 18" wide by 22" long and 12" deep. The coated nylon net simplifies the release of medium-sized catches, while limiting injuries and entanglements. What's more, the handle retracts for easy transportation.
Go fishing for information on the Beckmanfishingnets.com website.
Lightweight Spinning Reel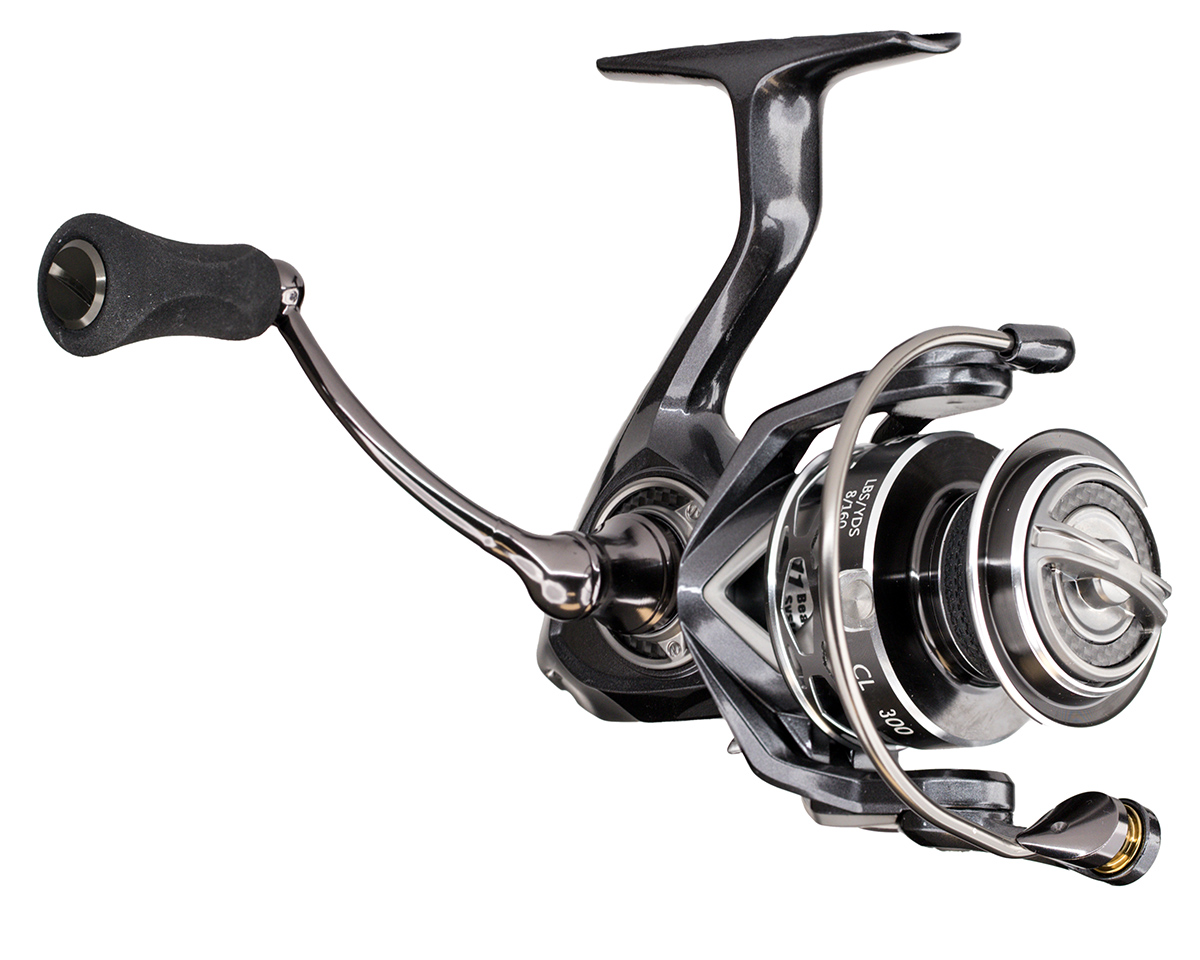 There are hundreds of spinning reel models that exist on the market. However, what makes Lew's Custom Lite stand out from the rest is its light weight and ruggedness. Imagine that the 200 series weighs only 6.6 ounces and the 300, only 6.9 ounces. It's the carbon fibre construction of the frame and rotor that makes it so light. Other impressive characteristics include aluminum gears, 11 stainless steel ball bearings that provide effortless and smooth retrieval, a carbon hybrid drag, and more. If we pair this reel with a Lew's Signature Series rod you then have a perfectly balanced package that makes it easy to pick up even the smallest of bites and transitions in bottom composition.
Check out their website at Lews.com.
Using Precious Metals to Lure Fish

Williams Lures, a very popular Quebec fishing tackle manufacturer, has once again brought innovation to a classic design concept by presenting the new version of the Quick Silver spoon. This salmonid lure, plated with precious metals to enhance the reflection of ambient light, is equipped with a holographic decal that imitates the scales of fish to perfection. In addition to reflecting UV rays, the attraction of the lure changes depending on the angle and incidence of the light. The 3" and 4" QKS3 and QKS4, which are available in 12 enticing colours, are ideal for all species of char, trout, salmon and several other species.
Check out the additional information at www.williams.ca.
Attractive "Bug" Lures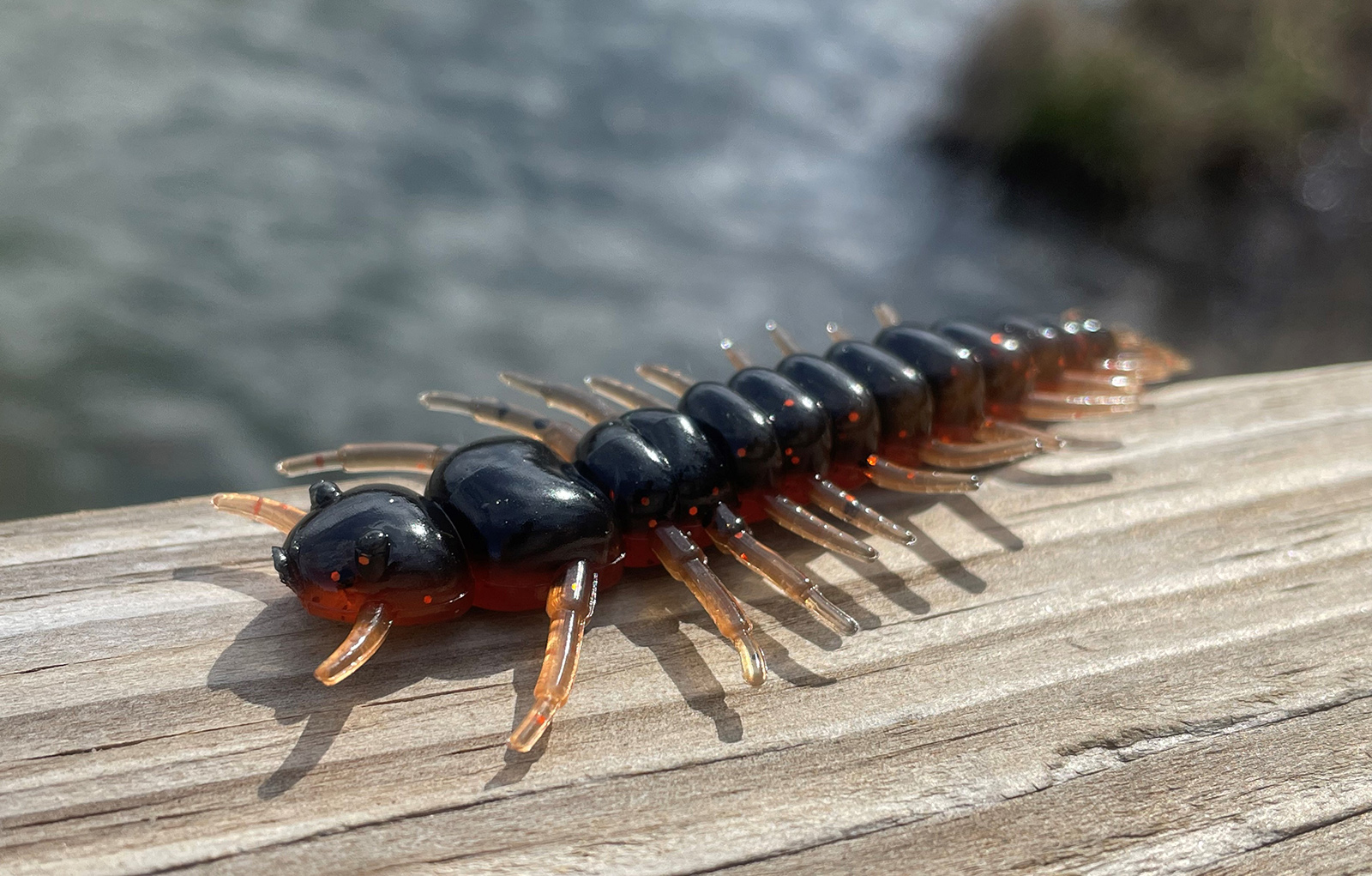 The Yum Company has come out of the woodwork by making this 3" centipede-like creature. Indeed, the Hellgrammit mimics an inviting food source to perfection, looking totally harmless and easy to grab. Specifically designed for Ned rig fishing, it also works great on a jig head, or a drop shot rig. The unique action of its sectioned body and its appendages that vibrate to the rhythm of the imposed jerks will not leave future assailants indifferent. Available in ten colours, they will be productive in both small and large bodies of water.
Get more information on their website, Lurenet.com. 
---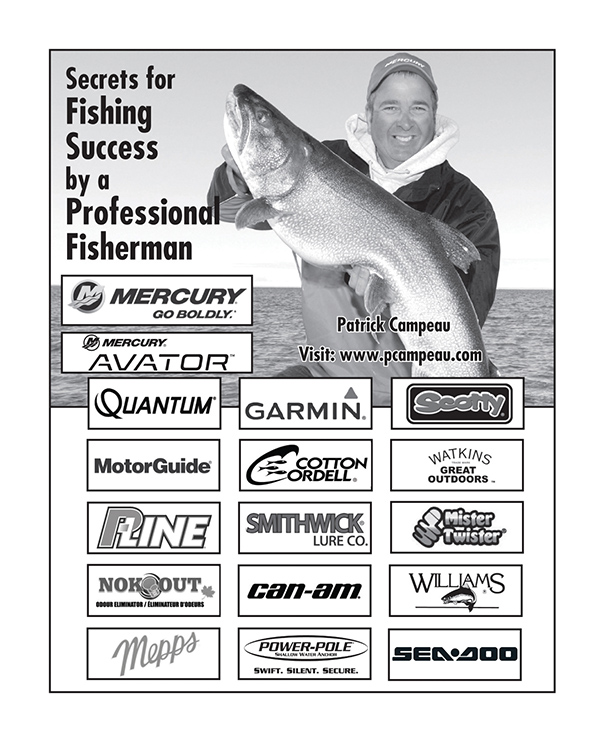 Patrick Campeau is a professional angler and 3-time champion. He is an Inducted Member of the Canadian Fishing Hall of Fame.
For more cool fishing tips from Patrick Campeau, please follow these links:
www.facebook.com/lapassiondepatrickcampeau