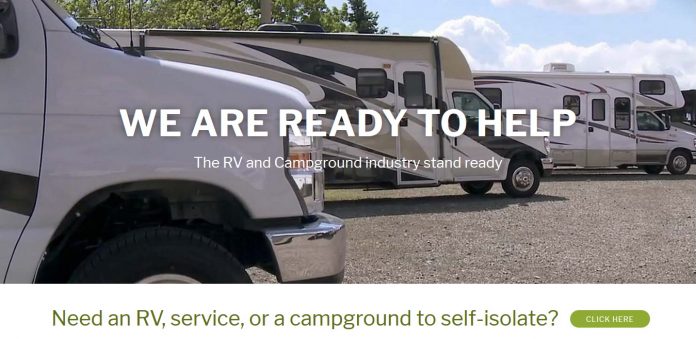 RV manufacturers and dealers across Canada are stepping up to help out during the Covid-19 crisis, with a range of services being offered across the country.
In a joint announcement from the RV Dealers Association of Canada, the Canadian RV Association, and the Canadian Camping and RV Council, the RV and camping industry has offered critical services and temporary accommodations in response to the Coronavirus pandemic.
The industry has already responded to some requests for assistance from front-line workers and is ready to offer more support.
If you require assistance, please complete the form at the Go RVing Canada website – and they will get in touch with you.
Here is the link: https://gorving.ca/RV-industry-support-covid-19/