Above: Terego host Domaine du clos de lisle – photo by Jean Gaboury
Take your RV Adventures to a New Destination Every Week…
Terego offers a full range of fascinating destinations across Canada!
More than 350 wineries, farms, breweries, and other private hosts across Canada are ready to welcome you to a new dimension in RV camping – Terego is a membership network that provides access to overnight camping at a wide variety of locations… here is a snapshot of 5 cool camping destinations – stay tuned to www.rvlifemag.com for a monthly update focussing on additional Terego locations available exclusively to members.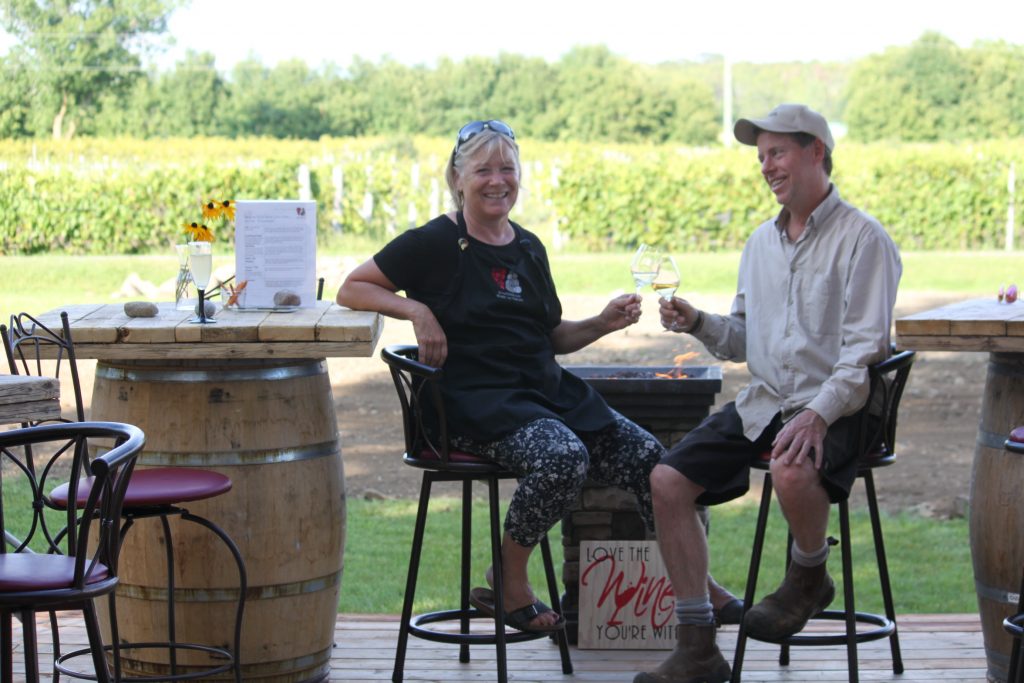 Stone Crop Acres
Morrisburg, Ontario
Norene and Marc, owners of Stone Crop Acres Vineyard, are among Terego members' favourite hosts. Not only is their welcome warm, but they also craft very good quality wine on their rocky land, which is perfect for growing grapes. Among their favourite grapes are Louise Swenson, which they fully ferment sur lie to produce a lovely and smooth wine with a champagne-like biscuit aroma. It's just as delicious as their wood-fired pizzas! And it's a real delight to enjoy it in our RV parked between the vines!
To book an overnight stay, visit www.terego.ca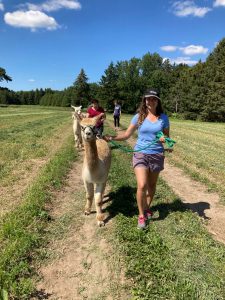 Udderly Ridiculous Farm 
Bright, Ontario
First, a warning: this Terego host may give you a craving for ice cream!
In fact, Udderly Ridiculous ice cream was named the best new dessert in Canada for its unique Wine & Dark Chocolate flavour. Terego members have the chance to visit the farm and taste this gourmet goat milk ice cream – inspired by the zany herd of goats. It's an invitation to experience country life, learn about food production and create great memories! To add to this rural experience, the RV parking spaces are located on a grassy area overlooking the paddocks and meadows.
To book an overnight stay, visit www.terego.ca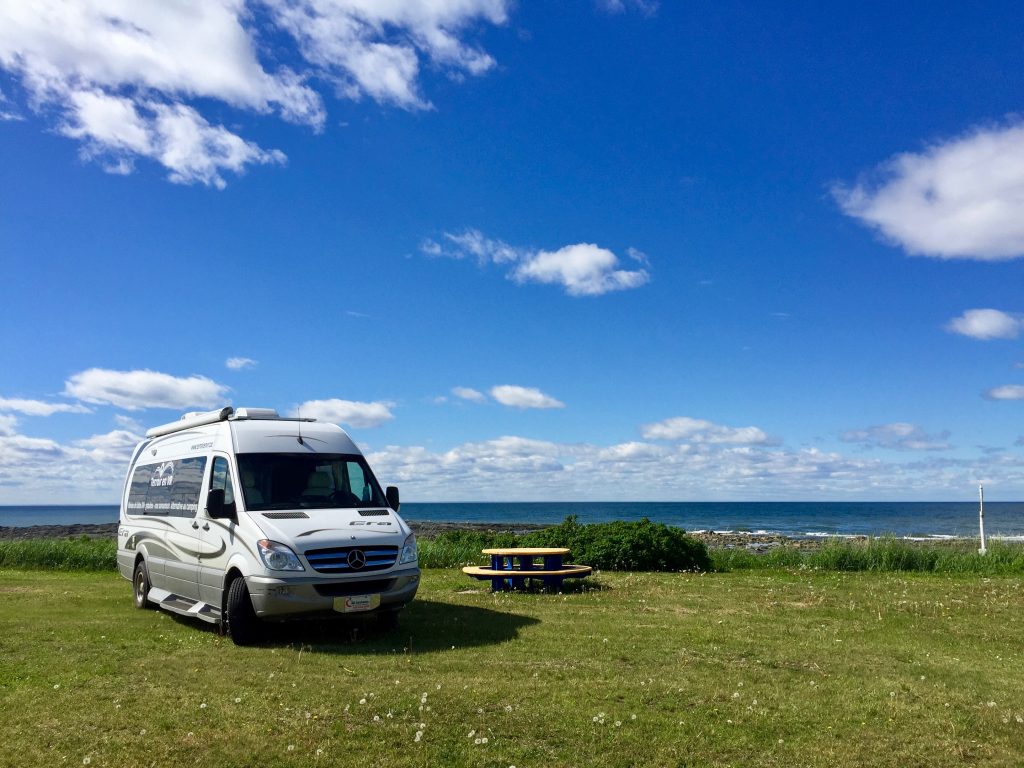 Saint-Flavie, Quebec
Located in the beautiful setting of Sainte-Flavie, in Gaspesie, the fish market 'Chouin'Art' is locally renowned for their fresh fish from Gaspesie, Magdalen Islands and the Maritime Provinces. In addition, they smoke the fish on the spot. The smoked turbot mousse is particularly popular! RVs park on flat grassy ground next to the beach with a superb view of the St. Lawrence River.
To book an overnight stay, visit www.terego.ca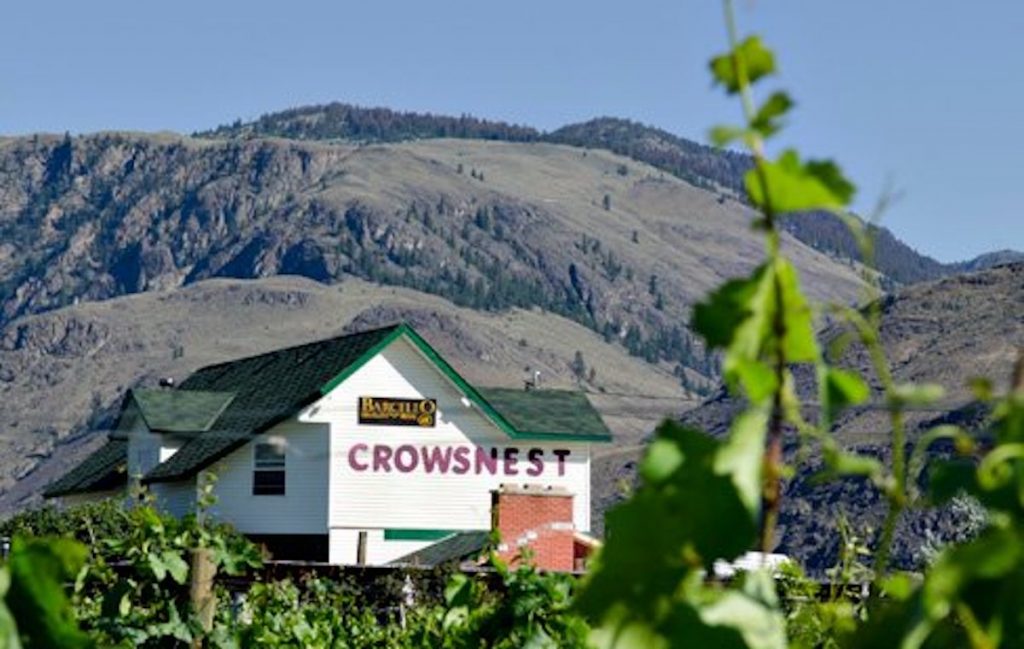 Crowsnest Vineyards
Cawston, BC
Crowsnest Vineyards is a second-generation family winery nestled in the Similkameen Valley, British Columbia. They offer a tasting bar, a restaurant with a scenic patio, an artisan bakery, and a guesthouse. Often paired with live music, Crowsnest Vineyards has become a summer gathering spot for locals and has live bands on Fridays, Saturdays and Sundays during the summer months. They also have wood-fired pizza nights every Friday!
To book an overnight stay, visit www.terego.ca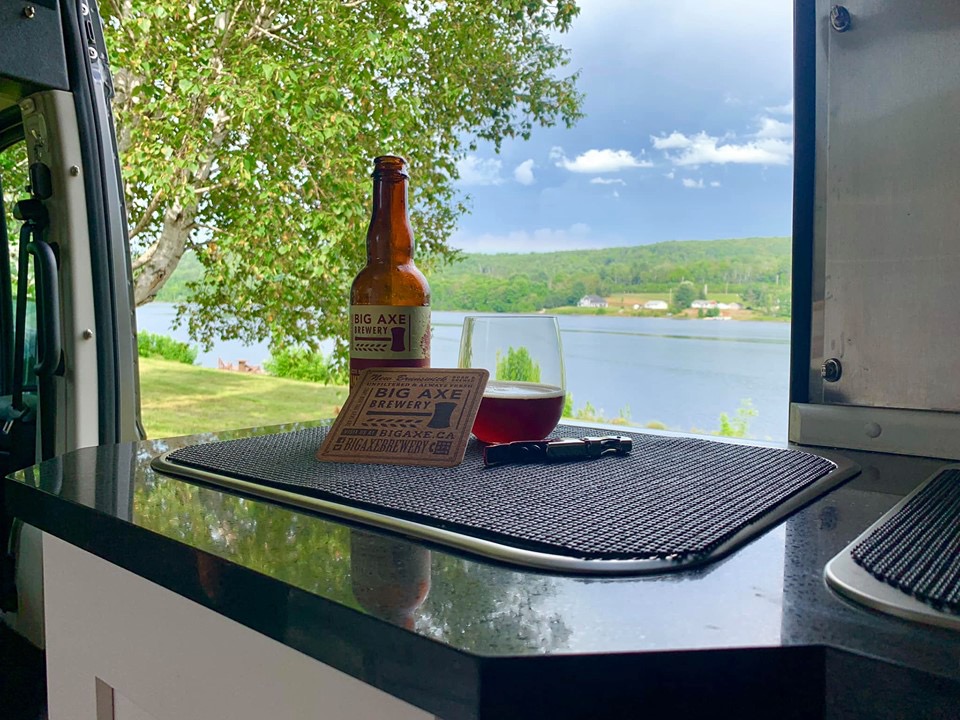 Big Axe Brewery – Photo by Dany Morin (a Terego Member)
Nackawix, NB
Big Axe Brewery is a must for travellers in New Brunswick. The owner, Peter Cole, has been operating the brewery since 2013. In 2018, he built a rustic western-style log home brewery and saloon at the same location, on the banks of the Saint John River. As a matter of fact, the RV parking spaces for Terego members are right next to the river. It's an ideal place to enjoy the beers brewed on site. All this, only 2 minutes from the Trans-Canada Highway.
To book an overnight stay, visit www.terego.ca