New Brunswick's Largest RV Show and Sale – LIVE – March 9 – 12, 2023

Moncton, NB, – The organizers of the Moncton, NB, RV Show – have released the dates for the 2023 event – March 9 – 12, 2023.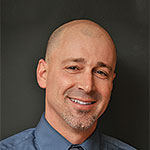 "We are happy to announce the dates of the 2023 Moncton RV Show." said Scott Sprague, Show Manager.
This Spring, the Moncton Coliseum will once again be transformed into the province's premiere destination for RV and camping enthusiasts to climb aboard the newest models and test the latest technology.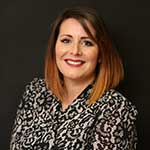 Moira Pellerine, Marketing and Operations Manager, added "we look forward to welcoming you all to the RV show, March 9-12, 2023. Let's start the season in style at the Moncton RV Show!"
"We're excited have the full go ahead for the 2023 edition of the Moncton RV Show," says Scott Sprague, Show Manager. "At the show, visitors can expect the largest display of travel trailers, fifth wheels, park models, motorhomes, and more at the show this year."
Showcasing over 150 units on site, the event includes RV lifestyle products, services and information on the region's top campgrounds and vacation destinations. The 2023 edition of the Moncton RV Show brings together the latest models from the following leading dealers:

Tickets for the event will be available at the door and online in advance. Please visit the website prior to the show for advance ticket sales.
More details including show features will be announced at a later date. For complete show details and to view the event's safety protocols, you can visit www.MonctonRVShow.ca or follow the show on Facebook.
SHOW HOURS:
Thursday, March 9, 2023    10:00 am – 8:00 pm
Friday, March 10, 2023       10:00 am – 8:00 pm
Saturday, March 11, 2023   10:00 am – 8:00 pm
Sunday, March 12, 2023     10:00 am – 5:00 pm
LOCATION:
Moncton Coliseum
377 Killam Drive, Unit 100
Moncton, New Brunswick
Master Promotions Ltd. has been producing trade shows, consumer shows and conferences in Canada since 1973. Managing in excess of twenty-five events annually, Master Promotions Ltd. is Canada's largest independent trade and consumer event management company. For complete company information and event schedule, visit www.masterpromotions.ca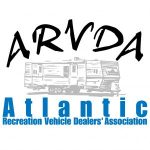 The ARVDA is a non-profit organization that is dedicated to the recreation vehicle industry in Atlantic Canada and is associated with the RVDA of Canada. Membership in the Atlantic Recreation Vehicle Dealers Association is voluntary. Applicants must provide two industry references, and agree to abide by the RVDA Code of Ethics, as well as, adhere to our Standards of Business Practice.