Located on the crystal clear shores of Crowe Lake, Bayview Trailer Park is a three-season park model resort, offering a perfect balance of modern amenities and stunning rugged nature.
Bayview Trailer Park is a family-focused resort, featuring a selection of new and used park models, travel trailers and fifth wheels for purchase on their own dedicated lots around the park.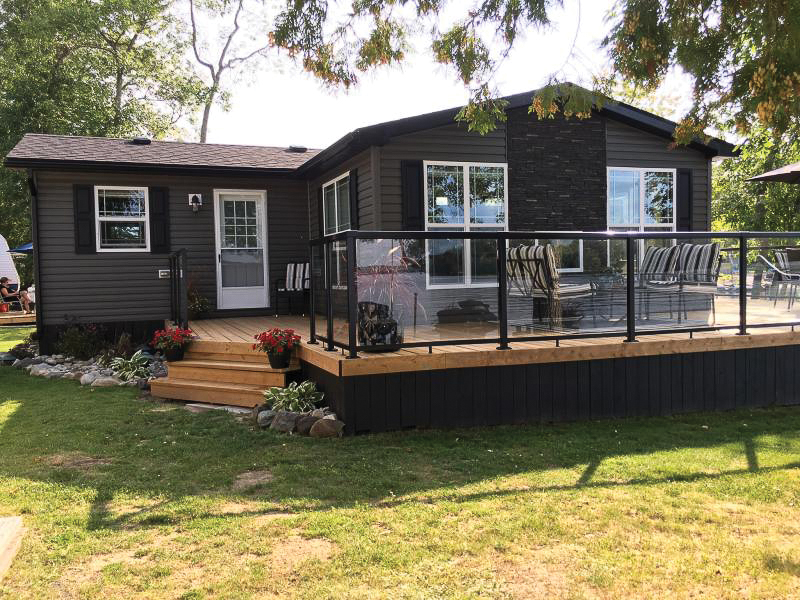 A majority of the lots at Bayview Trailer Park are directly on the water. Those sites that aren't on the lake still have a view of the water, and the beach is only a short jaunt away. You simply won't find views like this at any other trailer park in this region.
Imagine having your own little piece of heaven on the stunning waterfront of Crowe Lake. Your own private accommodations, dock and shoreline, at a fraction of what it would cost to have a traditional cottage. Welcome to the park model lifestyle.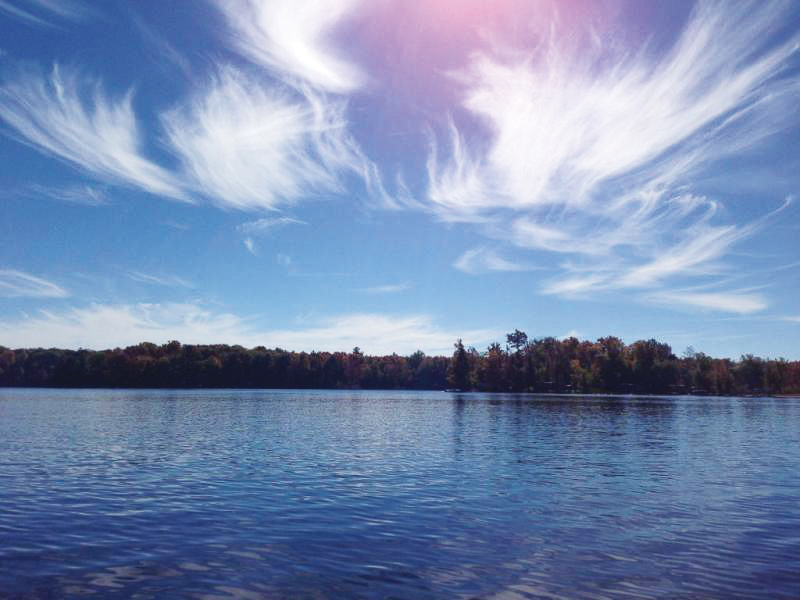 Patrons can go swimming, waterskiing, and fishing on Crowe Lake, and of course, the lake's sandy beach is perfect for sand castles. Motorboats are allowed but canoeing and kayaking are a great option too. All sites feature a fire pit, and there are three playgrounds on site, each geared towards different age groups of children. The park also has planned activities and events seasonally. Expect Christmas in July, a fishing derby, themed beach dances and an end of season potluck.
Included in your camping rates (which start at just over $2,000, not including the cost of purchasing a unit) are winter storage fees. Additional optional services are available as well such as; onsite repairs and service, lawn maintenance, winterizing, cut firewood, fall closing service and much more. Rates vary with the location of the sites and your size.
Bayview Park has recently introduced General Coach Park Models to their campground. These high-quality models from General Coach are a great addition to the park and are more reminiscent of a cottage rather than a park model. The General Coach models have an incredible attention to detail, unrivaled by any other manufacturer currently in the park model industry.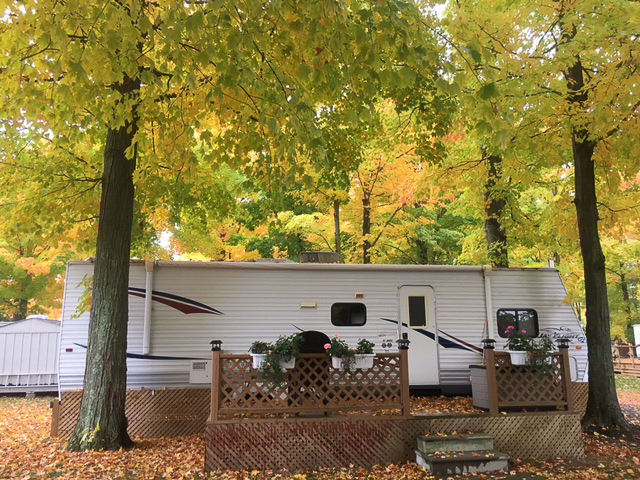 Crowe Lake is just outside the village of Marmora, two hours east of Toronto/GTA. Marmora features a variety of shopping, grocery stores, restaurants, churches, and hardware stores, making it the perfect stop to stock up on supplies before you head to your cabin in Bayview Park.
Founded over 50 years ago, Bayview park was built from the ground up by Otto and Pauline Lingertat. The two put a lifetime of work into building the campground, with the aim of preserving the natural surroundings. The result is an extremely secluded and peaceful park providing a perfect escape from it all.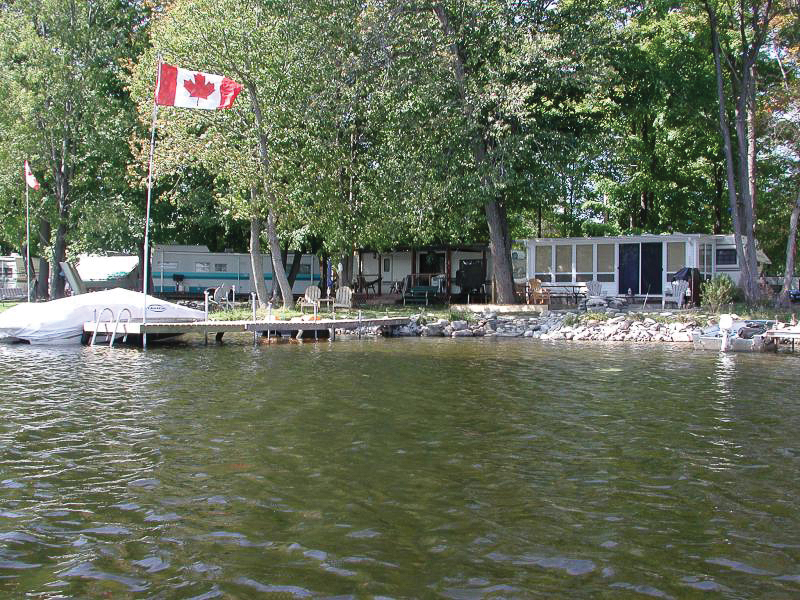 Today, Bayview Park is still operated by the Lingertat family. Otto's Daughter Ruth and her husband, Bruce, are carrying on the family legacy. The owners of Bayview Trailer Park live on the property, offering on-site supervision. The park is also protected by a secure entrance.
If you're looking for a place to spend your family vacations for years to come, don't hesitate to consider a unit at Bayview Trailer Park. The family-first atmosphere, combined with lots located on the water and focus on preserving nature, leads to a first-class experience. Enjoy the comforts of home while getting away from it all at Bayview Trailer Park.