These sites and destinations top my list with many amenities and attractions.
By Garth Cane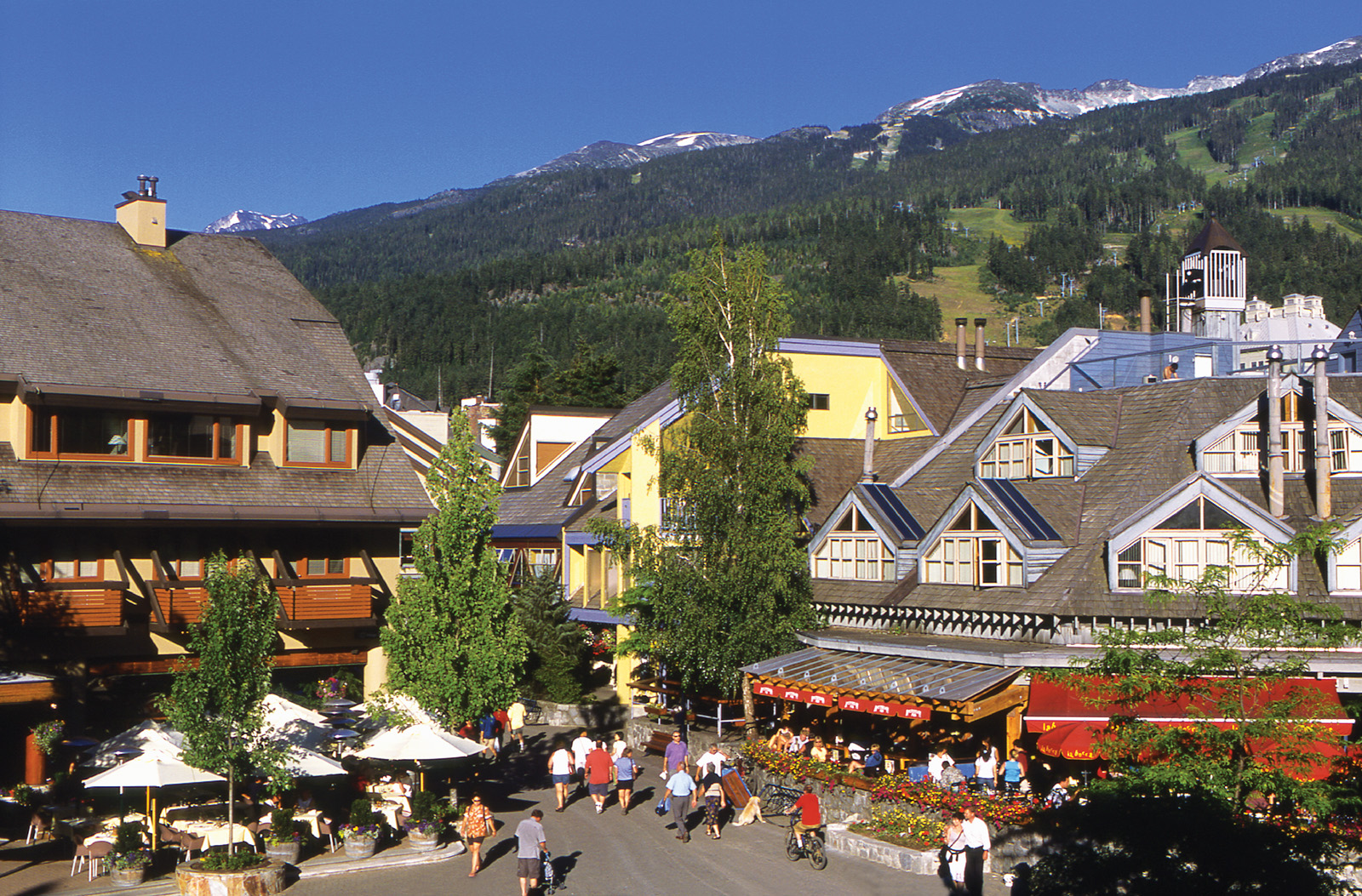 Riverside RV Resort
Whistler, British Columbia
Located in the scenic Rocky Mountain region of Whistler, B.C., Riverside RV Resort is open all year with sites that are generously landscaped with trees, lawns wildflowers, plus views of Whistler's surrounding peaks. The sites, which are equipped with electricity, water, and sewer (plus free limited WiFi), are complemented by full facility comfort stations featuring bathrooms, showers, and heated floors to provide an outstanding summer or winter camping visit. Winter is a great time for RVing here, allowing visitors to take advantage of all there is to do in this winter wonderland. There's free shuttle service to the ski lifts and restaurants in Whistler Village and be sure to take the chairlift to the top in summer – the view is spectacular!
https://parkbridge.com/en/resort/resort-detail/riverside?/riversideresort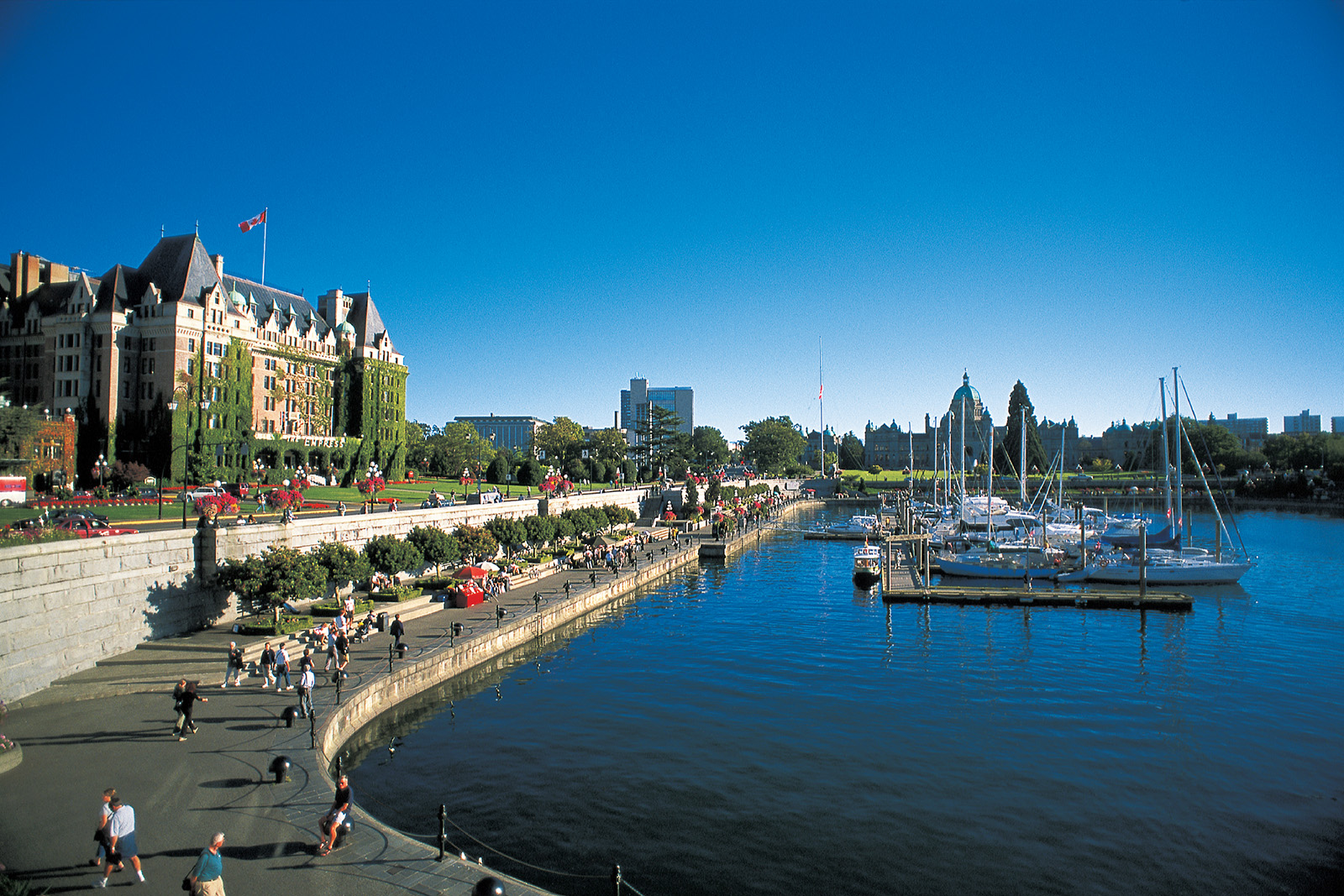 The Malahat Mountain
Resort Victoria, British Columbia
One of our sons was stationed at Work Point Barracks in Victoria and during our visits we parked our motorhome at The Malahat Mountain Resort, located just minutes north of Victoria, near the summit of Malahat Drive. Your stay at Mallahat Meadows is a visit with nature and private campsites surrounded by giant cedars. The view from the restaurant treated us to vistas of the Finlayson Arm of the Saanich Inlet, accompanied by great food. Be sure you visit the inner harbour and the Empress Hotel. Overlooking the Inner Harbour, this landmark hotel is within steps of the popular shop-lined Government Street and the copper-domed Parliament Buildings, just three blocks from the Maritime Museum. My wife, Irene, always looked forward to afternoon tea in the majestic Tea Lobby. 
http://www.victoriacampgrounds.com/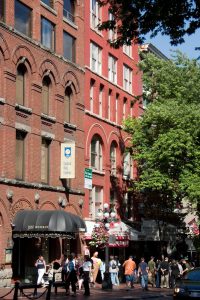 Burnaby Cariboo RV Park
Burnaby, British Columbia
For a home base to venture off of and visit the sights and sounds of Vancouver, we often stay at Burnaby Cariboo RV Park just off Hwy 1 at exit 37. The sites may be a little tight if you have a unit with four slides, but the park is beautiful and has excellent facilities. We like to use our Jeep to visit Gastown, which was settled in 1867 and head to FlyOverCanada, a new waterfront attraction. A trip up Grouse Mountain takes you to the SkyRide aerial tramway. While in "Van," you have to visit Granville Island with its mix of markets, theatres, restaurants, and of course, a visit to the beaches.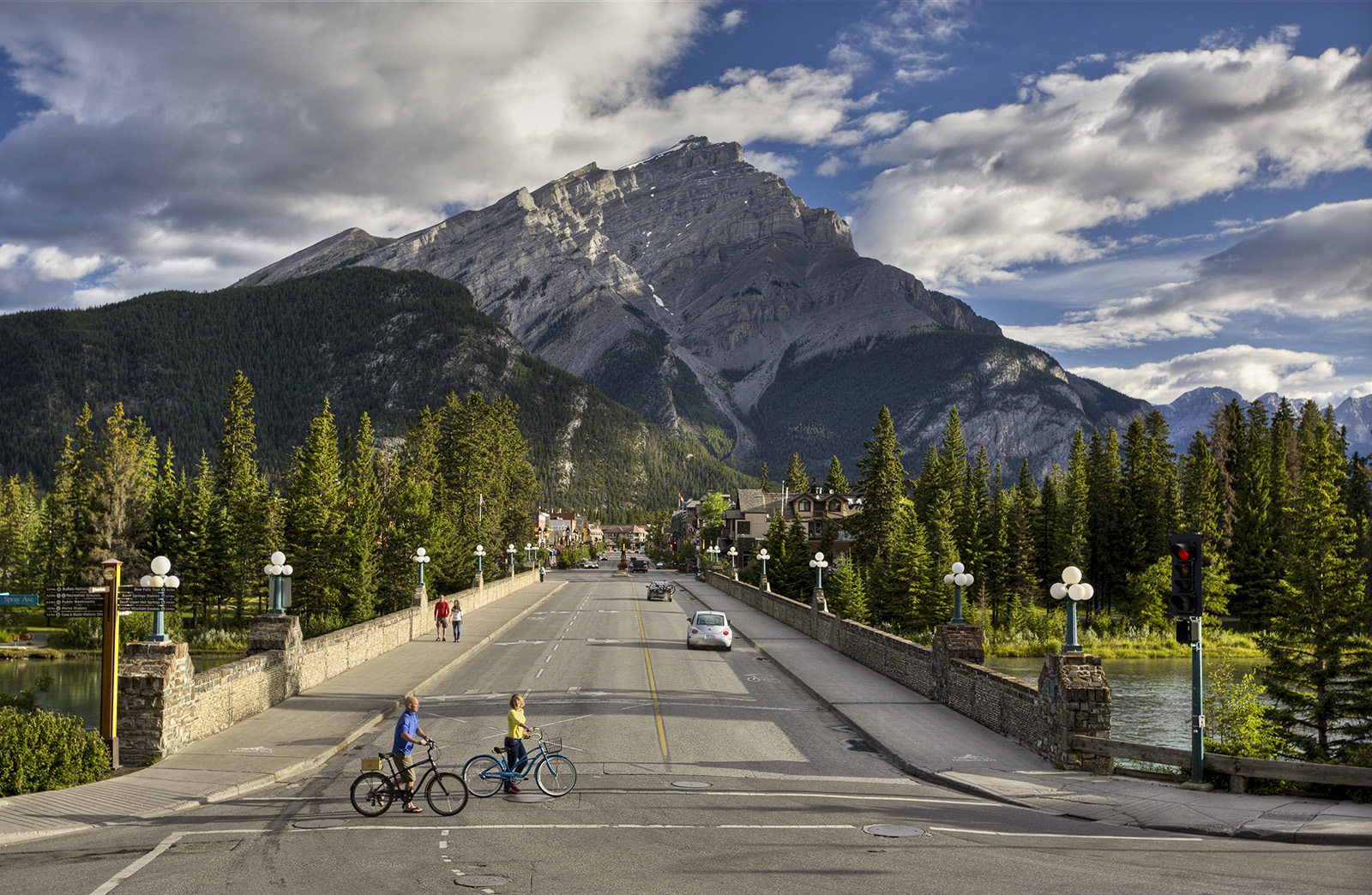 Tunnel Mountain
Trailer Court

Banff, Alberta
One of our favourite spots to camp in Banff is the Tunnel Mountain Trailer Court, just 2.5 km NE of Banff on Tunnel Mountain Rd. The sites are large with electricity and water – not too mention spectacular views of the mountains. It's just a few minutes drive to the core of downtown Banff, where shops, restaurants, as well as an array of wildlife and 360-degree views of the majestic Rockies can be enjoyed all day. Plunge into the Rockies on foot or by bike via the expansive network of trails. One of Banff's great traditions is visiting the Upper Hot Springs for a soothing soak in the hot mineral waters amidst the fantastic scenery. Parks Canada's restored this historic bathhouse and spa facility with modern change rooms, food services, a gift shop and day spa featuring wellness therapies. Treat yourself to a muscle- relaxing massage followed by a soak in the hot springs – you'll be all set for another day in the park. 
https://www.banfflakelouise.com/accommodation/campgrounds/tunnel-mountain-trailer-court
Calgary West Campground
Calgary, Alberta
Our favourite campground in Calgary is the Calgary West Campground, on Hwy. 1 at the western city limits at Valley Ridge Blvd. near the Canada Olympic Park (C.O.P). It has rolling terraced grounds with city views and there are 320 sites with many featuring full hook ups, 120 with water and electric, plus free Wi-Fi (located at the registration building with good signals at most sites). We found this a great campground to use as a headquarters when we visited the Calgary Stampede, located a nearby after short run along 16th Ave. to Cowichan Trail then east on 9th Ave SE, to the Stampede Grounds.
http://www.calgarycampground.com/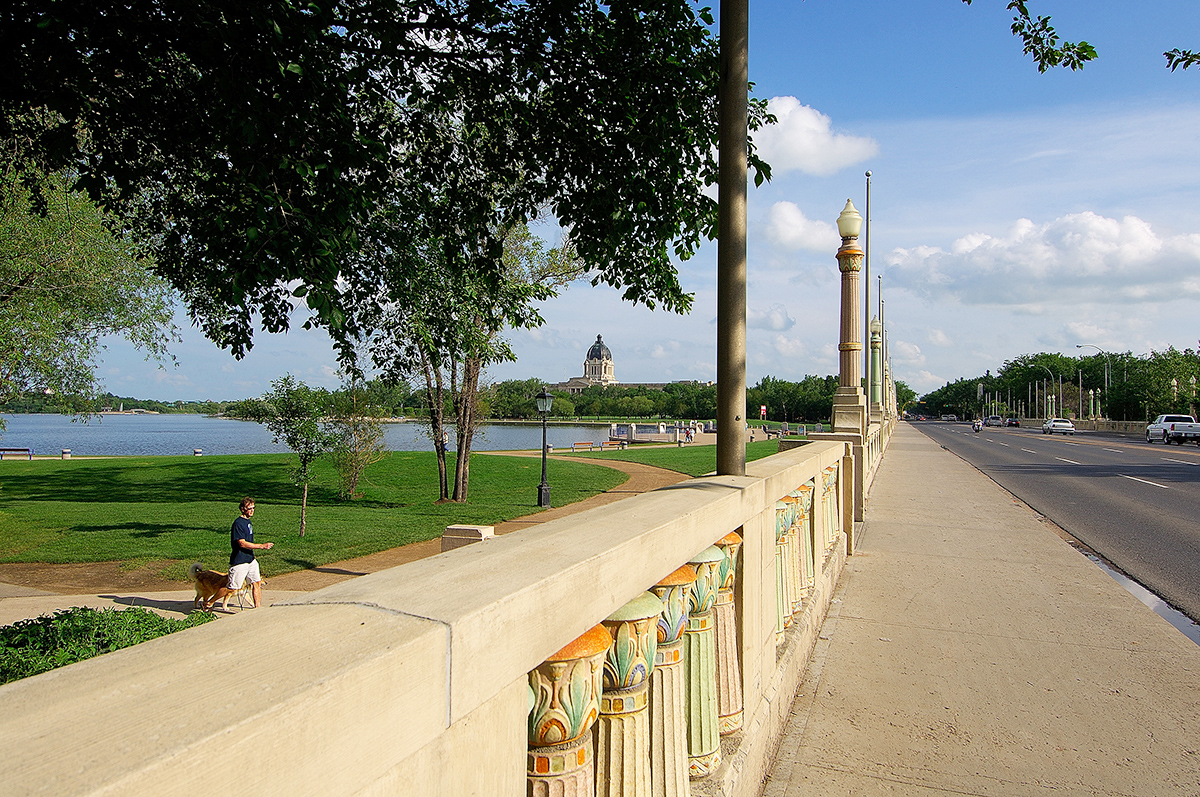 Kings Acres Campground
Regina, Saskatchewan
When we are in the Regina area we often stop at Kings Acres Campground.  It is close to Casino Regina, the RCMP Museum, Heritage House, Taylor Field, an IMAX Theatre, Royal Saskatchewan Museum and the Saskatchewan Science Center (a favourite for kids of all ages). This is the closest RV park to Regina with easy-on, easy-off paved highway access, just minutes from shopping and restaurants downtown Regina. Kings Acres is a well-treed site with room to handle the biggest RV. 
https://www.campkingsacres.com/
Prairie Oasis Campground
Moosejaw, Saskatchewan
It's just a short drive from Regina to Moosejaw, which is known for its giant historical murals on the exterior walls of buildings in its business district, and its tunnels were used for rum-running during Prohibition. CFB Moose Jaw is a NATO flight training school and is home to the Snowbirds, Canada's military aerobatic air show flight demonstration team. Moose Jaw also has a casino and geothermal spa. Try the Prairie Oasis Campground just of Hwy. 1, exit at Thatcher Dr. E then turn on Ninth Ave NE. 
https://www.prairie-oasis.com/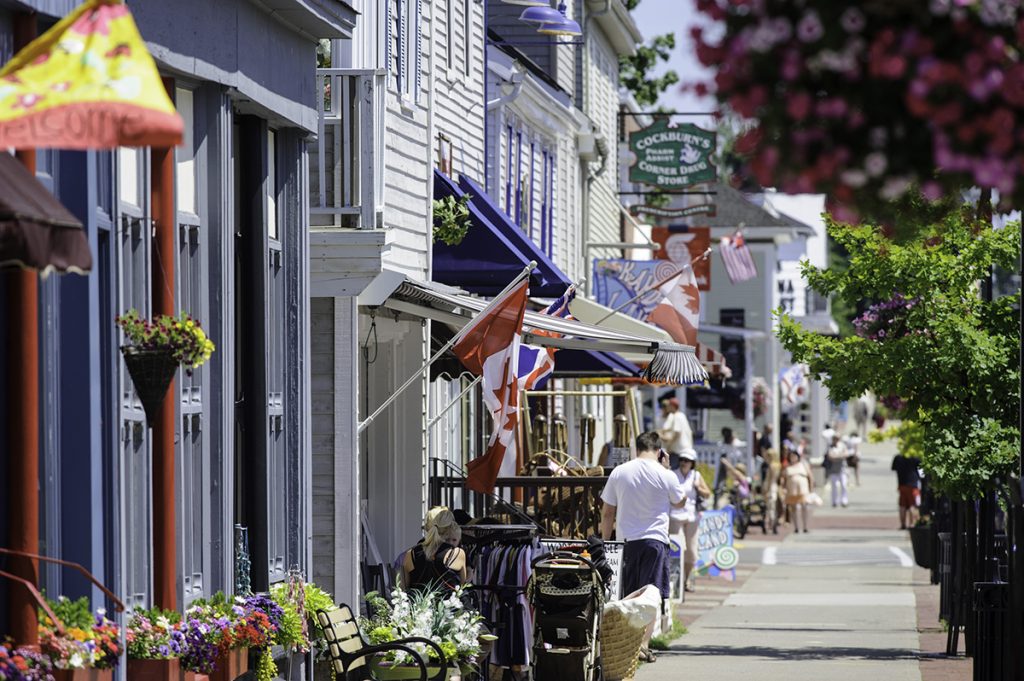 The Kiwanis Ocean Front Camp


Saint Andrews, New Brunswick
One of our favourite sites in New Brunswick is near the border of Maine. Saint Andrews juts into Passamoquddy Bay, separating Canada from the United States.  The Kiwanis Ocean Front Camp is on the tip of land south of the tourist town of Saint Andrews with ocean waves lapping on the shore by your site. Another great reason for camping here is Connolly's Lobster Pound, a short walk from the campground. St. Andrews By-the-Sea, as it's commonly called, was founded in 1783 by the United Empire Loyalists. This little seaside town is well preserved with many of the original buildings still gracing the Town Plat.  Some of these buildings were barged to the area from Castine, Maine at the end of the Revolutionary War and are listed under the New Brunswick and Canadian Registry of Historic Places. Today, Saint Andrews represents one of the best preserved examples of colonial heritage in North America. Our eldest son lives in nearby Tower Hill operating a blueberry farm. Eighteen miles away on the border, Saint Stephen is the only town that shares its fire department with Calais in the U.S. Strong ties keep the United Empire Loyalists in a shared assistance with each other despite the border's existence.
Open May – October.
http://www.kiwanisoceanfrontcamping.com/
Bras d'Or Lakes Campground
Cape Breton National Highlands Park Nova Scotia
In Nova Scotia it's hard to choose between Baddeck and the Cape Breton Highlands National Park. Bras d'Or Lakes Campground is perfectly nestled against the Bras d'Or Lakes, which is recently designated a world UNESCO site and biosphere, with more than 500 feet of waterfront. Visit the Village of Baddeck, the Alexander Graham Bell Museum, the Gaelic College, the historical Fortress of Louisburg, or the several fishing, wildlife, bird and whale watching tours. On one of our trips, Alexander Bell's granddaughter invited us to visit Bienn Bhreagh, the Bell homestead where many of his experiments with flight were carried out on the ice of the Bras D'Or Lakes. We were attending a National Sailing Championship in which she was a competitor. Our favourite night out for dinner was at the Keltic Lodge on the Cabot Trail with the Cape Breton National Highlands Park at the bottom of the hill as our camp. https://brasdorlakescampground.ca/