Grape Escape!
Vintage British Columbia…
This article first appeared in our RV Lifestyle Magazine 2009 Canadian Campground Directory issue.
All links have been updated to November 2022.
---
By Kasey Wilson
Old world wine regions may have tradition on their side, but British Columbia offers sheer romance and drama – and balanced whites and reds – for both wine tasters and wine travellers.
Here's a sample: the Okanagan Valley and Salt Spring Island offer two diverse yet equally indulgent wine destinations for you to uncork your inner sommelier.
With more than 100 wineries and the pristine 80-mile blue-green Okanagan Lake, BC's sunny Okanagan Valley ranks among the most scenic wine regions in the world.  Less than an hour by air or a four-hour drive east of Vancouver, the Okanagan Valley's wineries produce a bounty of award-winning sips: Pinot Blanc, Pinot Gris, Pinot Noir, Syrah, Chardonnay, Merlot, Malbec, Gewürztraminer, Rieslings and even Icewines consistently garner gold medal standings on the international stage.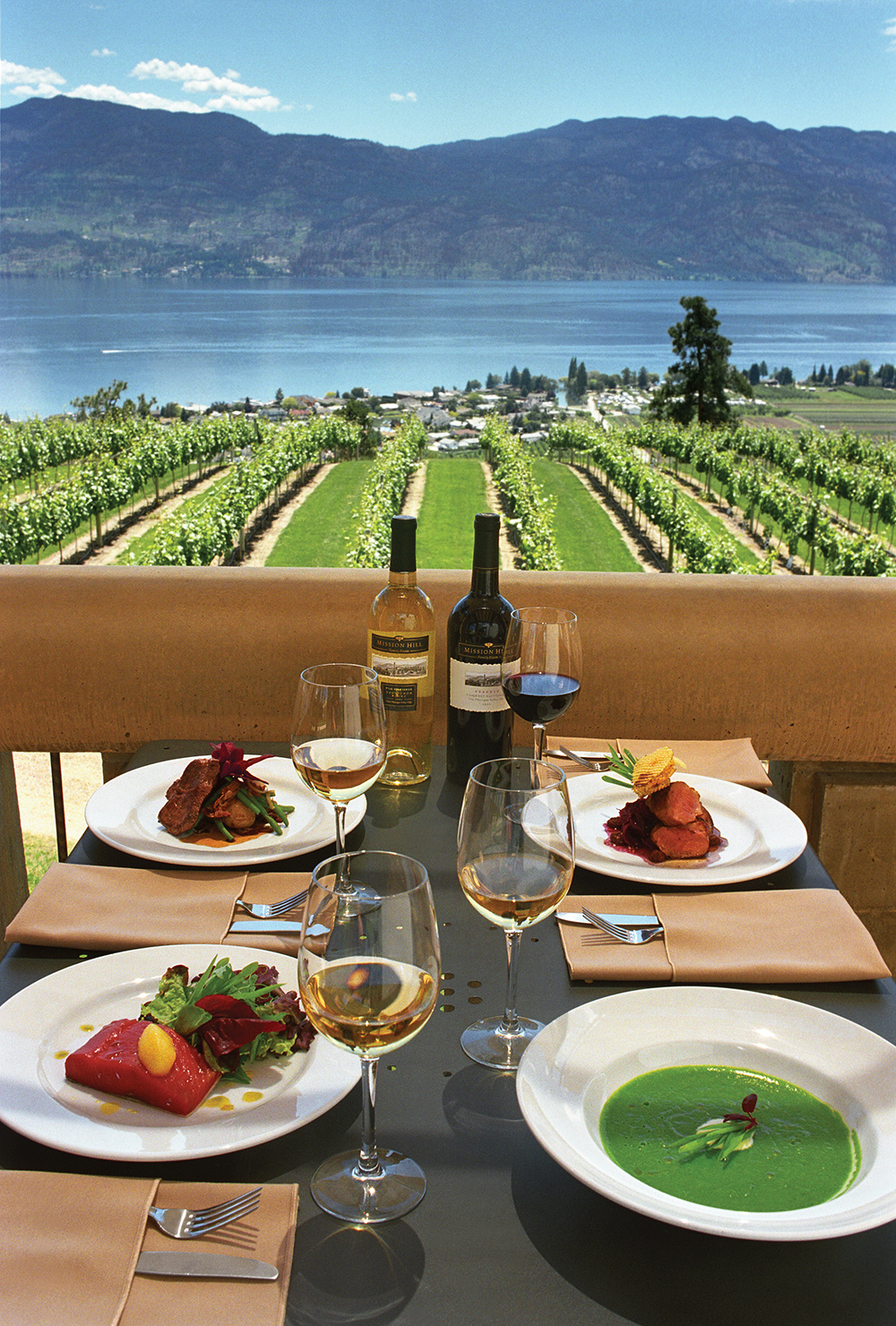 Start your tour in Kelowna at the BC Wine Museum, situated in the Laurel Packinghouse (kelownamuseums.ca), where the boutique stocks BC labels, including some rare vintages. Be sure to check the British Columbia Wine Institute website (winebc.com) for wine country maps; visit the architecturally-stunning Mission Hill Family Estate (missionhillwinery.com) for their educational tours, CedarCreek Estate Winery (cedarcreek.bc.ca) for Champion Pinot Noir, Quails' Gate (quailsgate.com) where the tasting room boasts state-of-the-art spittoons, and Gray Monk Estate Winery (graymonk.com) for its Pinot Gris and spotting site for Ogopogo, the legendary "lake demon."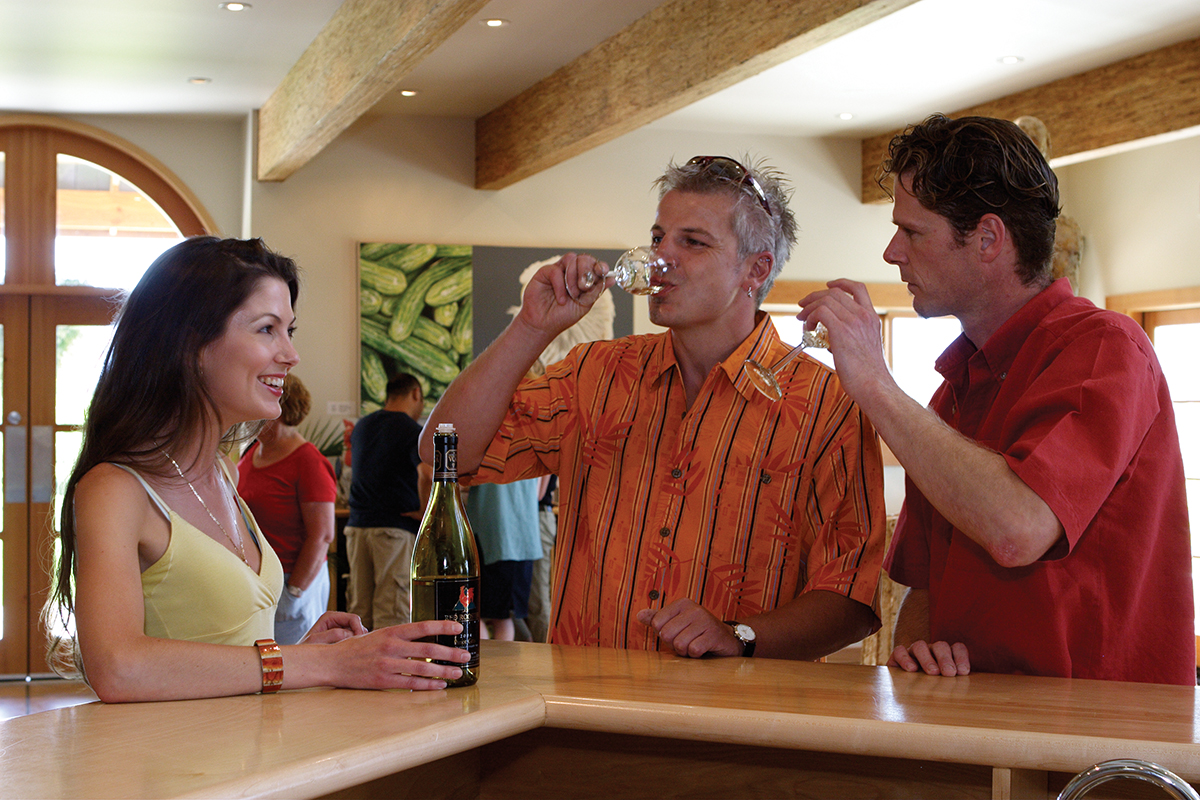 In the South Okanagan, don't miss the Naramata estate of La Frenz (lafrenzwinery.com) where you'll sip award-winning wines in a tasting room that looks like an Aussie farm building.  At Red Rooster (redroosterwinery.com), once you've toured the tasting room, take time to visit the mezzanine gallery featuring local artists. Both Lake Breeze (lakebreeze.ca) and Hillside Estate Winery & Bistro (hillsideestate.com) show off their wines at their popular eateries and at Elephant Island Orchard Wines (elephantislandwine.com), you'll sample BC's finest fruit wines.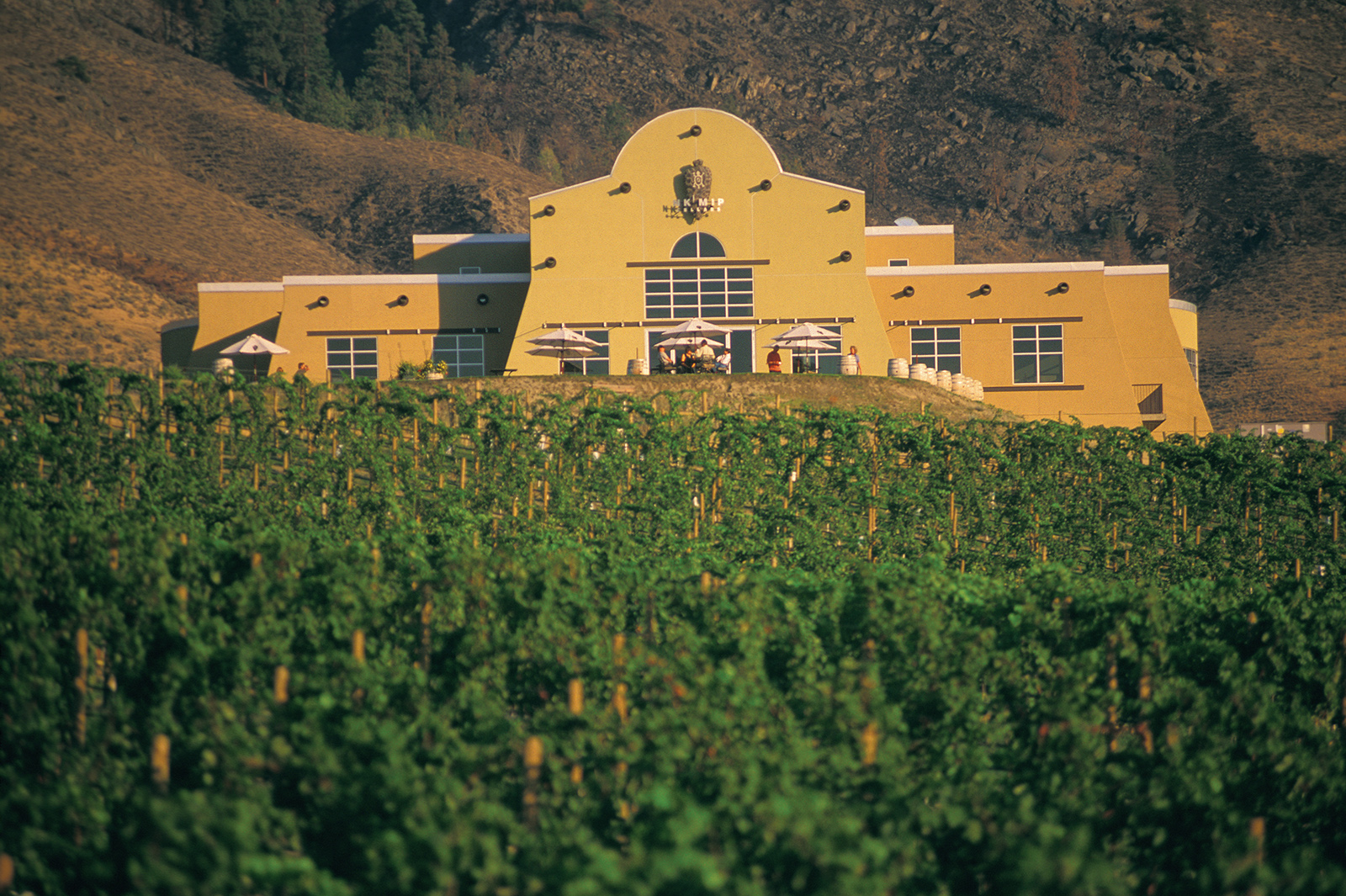 Continue your travels south with a visit to Burrowing Owl Estate Winery (burrowingowlwine.ca) – their Reds, Pinot Gris and Chardonnay are iconic wines in Canada. At the eastern edge of Osoyoos, in desert country near the U.S. border, the Osoyoos Indian Band owns and operates NK'MIP (pronounced In-ka-meep) Cellars – the first Aboriginal winery in North America (nkmipcellars.com). While wines worthy of a sip line the shelves, the tasting room, filled with First Nations art, also proves a visual feast.
Speaking of sustenance, wherever good wine is made, you'll find innovative chefs pairing menus with vintages, resulting in some of the finest dining in the region. A perfect interlude to a day of wine tasting is to stop at the open-air Terrace at Mission Hill, named one of the world's top winery restaurants by Travel + Leisure magazine. Start with Chef Michael Allemeier's heirloom tomato gazpacho paired with sauvignon blanc and a charcuterie sharing plate matched with a reserve shiraz. (Pick up a jar of Allemeier's decadent preserved Oculus cherries at the gift shop to savour at home.)  On the Naramata Bench, sample the selections at The Bistro at Hillside Estate Winery, a destination boasting stunning views from the restaurant or patio; for dinner, order the rack of lamb and a glass of their medal-garnering Mosaic Bordeaux blend.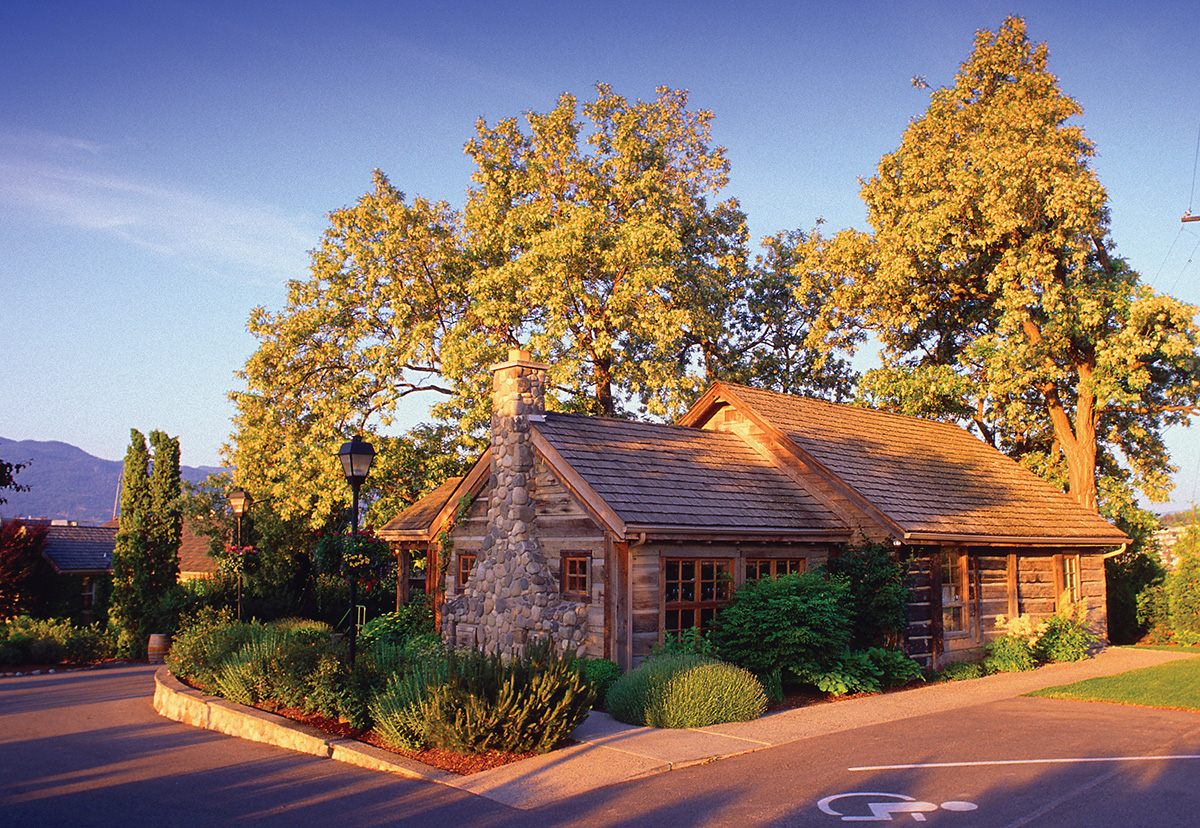 After a day's exploration, settle in for vineyard accommodation in the South Okanagan; two of the most spectacular spots to stay in the Valley are at Burrowing Owl Estate Winery and Hester Creek (hestercreek.com). The intimate 11-room guesthouse at Burrowing Owl Estate Winery has spacious, air-conditioned rooms with private balconies, and on the grounds, you'll find a 25-metre (82-foot) swimming pool and a hot tub, and even an award-winning restaurant.  The posh Villa at Hester Creek is reminiscent of Tuscany with private patios surrounded by incomparable panoramic views of vineyards and orchards. Manager Lee Ann Openshaw is a talented cook, so expect the breakfast to be exemplary.
At the eastern edge of Osoyoos, on a spectacular bench overlooking the shores of Osoyoos Lake, you'll find the Spirit Ridge Vineyard Resort & Spa (spiritridge.ca), created in partnership with the Osoyoos Indian Band as part of the greater resort destination of NK'MIP. Here, you'll find 226 desert-themed villas and suites and a wine-country inspired restaurant – Passa Tempo – a spa and outdoor pools.
Not to be left out of the wine scene, Salt Spring is the largest and most vibrant of the southern Gulf Islands. It's accessible via float planes that operate out of Vancouver Airport, the ferry terminal from Tsawwassen outside Vancouver or from Victoria by ferry from Swartz Bay to Fulford Harbour (also from Vancouver Island, wine lovers can hop a smaller ferry from Crofton to the Vesuvius terminal on Salt Spring).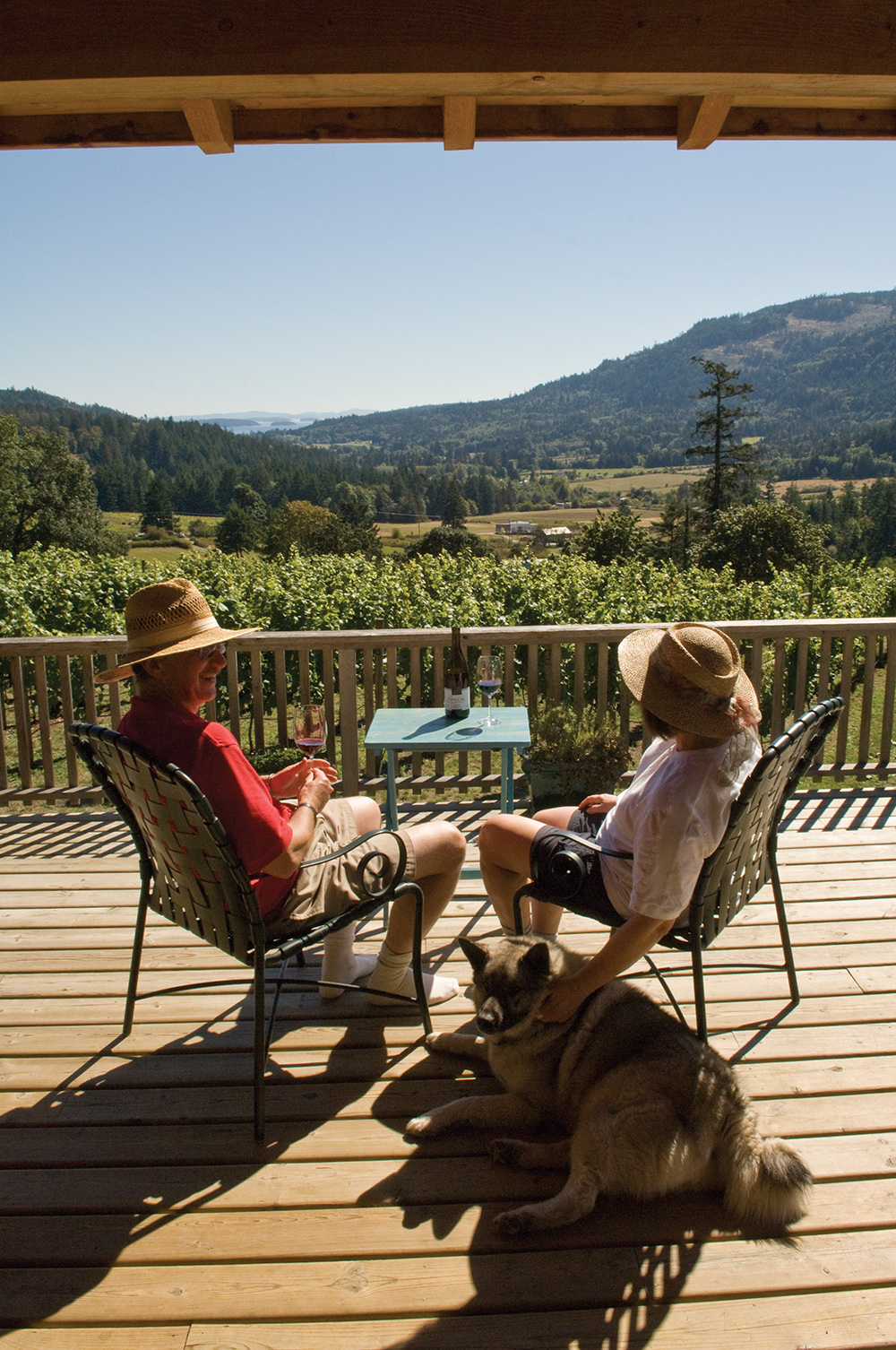 Winemaking is relatively new on Salt Spring with two wineries, Garry Oaks Winery (garryoakswinery.com) and Salt Spring Vineyards (saltspringvineyards.com) producing their first vintages in 2001 and 2002. At Garry Oaks, you'll want to taste their Pinot Gris, Pinot Noir, Prism and Zeta.
The charming Salt Spring Vineyards produces 10 wines: picks by Wine Access, Canada's national wine magazine, included their Karma sparkling wine, Blanc de Noir and Pinot Gris in 2008. You can also stay in the romantic on-site B&B combining luxury with the seductive setting of a working vineyard; breakfast features produce and fruit from their garden, locally roasted coffee and organic eggs from a neighbour's farm.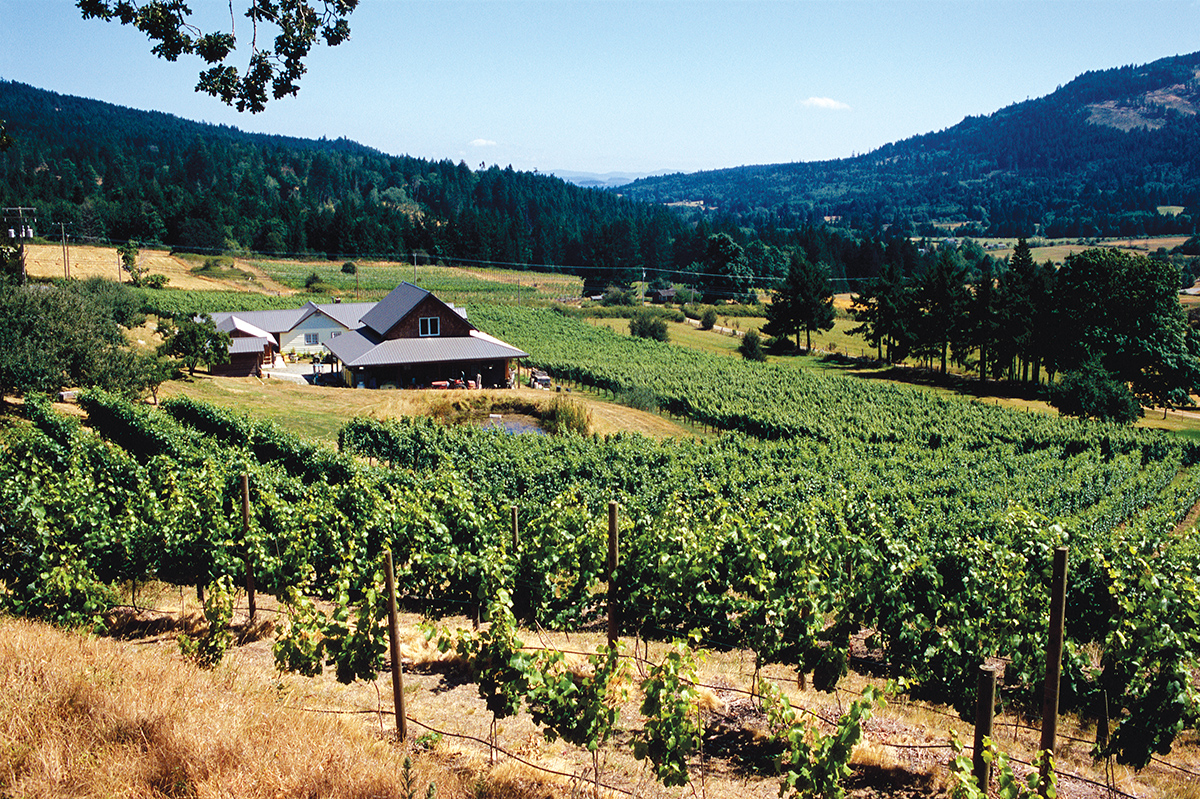 If you can't make it to the Okanagan or Salt Spring Island, you can taste the wines of British Columbia at the Vancouver Playhouse International Wine Festival (vanwinefest.ca), where the juice of the grape has been celebrated for more than 35 years.  Each year, a theme region is chosen and for the first time.
The Festival brings seven days of seminars and events to hotels and restaurants around the city, celebrating the wines and cuisines of the world's wine-growing regions. More than 25,000 attended in previous year's festival; for this years date visit (vanwinefest.ca).
The perfect opportunity to raise a glass!
Order your free Touring Guide to British Columbia's Wineries, with information on winery touring in the Okanagan Valley, Gulf Islands, Vancouver Island and the Fraser Valley, at https://www.hellobc.com/things-to-do/food-drink-wellness/.
For more information on other British Columbia destinations and travel information, call 1-800 HELLO BC® (North America) or visit https://www.hellobc.com/things-to-do/food-drink-wellness/