(Makes 6 to 8 servings)
Ingredients
2 cups (500 ml) elbow macaroni (uncooked)
2 cups (500 ml) TexMex cheese (shredded)
1 3/4 cups (375 ml) old cheddar (shredded)
¼ cup (1/2 stick) butter (melted)
3 cups (750 ml) milk
2¼ cups (562 ml) whipping cream
½ teaspoon (2.5 ml) each of salt, pepper, garlic powder
2 tablespoons (30 ml) chopped fresh parsley  
Directions
Put uncooked macaroni into an aluminum foil half pan.
Top macaroni with the cheese.
Pour in the melted butter, milk, and cream.
Add the salt, pepper, garlic powder, and fresh chopped parsley.
Mix all ingredients together.
Preheat smoker to 260 degrees Fahrenheit with the lid closed.
Cook the mac & cheese in the smoker for 2 hours at 260 degrees Fahrenheit.
Stir contents of pan every 15 minutes for the first 90 minutes, then leave alone for the last 30 minutes. Do not cover pan.  Keep smoker lid closed between stirrings.
Phyllis Hinz & Lamont Mackay are authors of On the Road with The Cooking Ladies, Let's Get Grilling and a new series of Stratford, Ontario, guidebooks Stratford for All Seasons
---
Everything Old is New Again
In 1952 Tom Patterson not only dreamed of a Shakespearean festival in Stratford, Ontario, he made it happen. In his unique way of facing the colossal challenges of creating a Shakespearean theatre in a small Ontario town, he enticed world-renowned actors and artists to make the journey. He created jobs, rallied his fellow Stratfordites to his love of Shakespeare, and at the same time influenced the advancement of the arts across the country. Since that time, the Stratford Festival has welcomed 28 million theatregoers from around the world. This year I was fortunate to be included in the first tour of the new Tom Patterson Theatre in Stratford. With its shimmering bronze and glass exterior in a waved, curvilinear design, the new theatre glitters like a jewel, reflecting the surrounding gardens and the Avon riverbank. Inner and outer curves of the building create separate spaces for social events, cultural engagement, and theatrical education.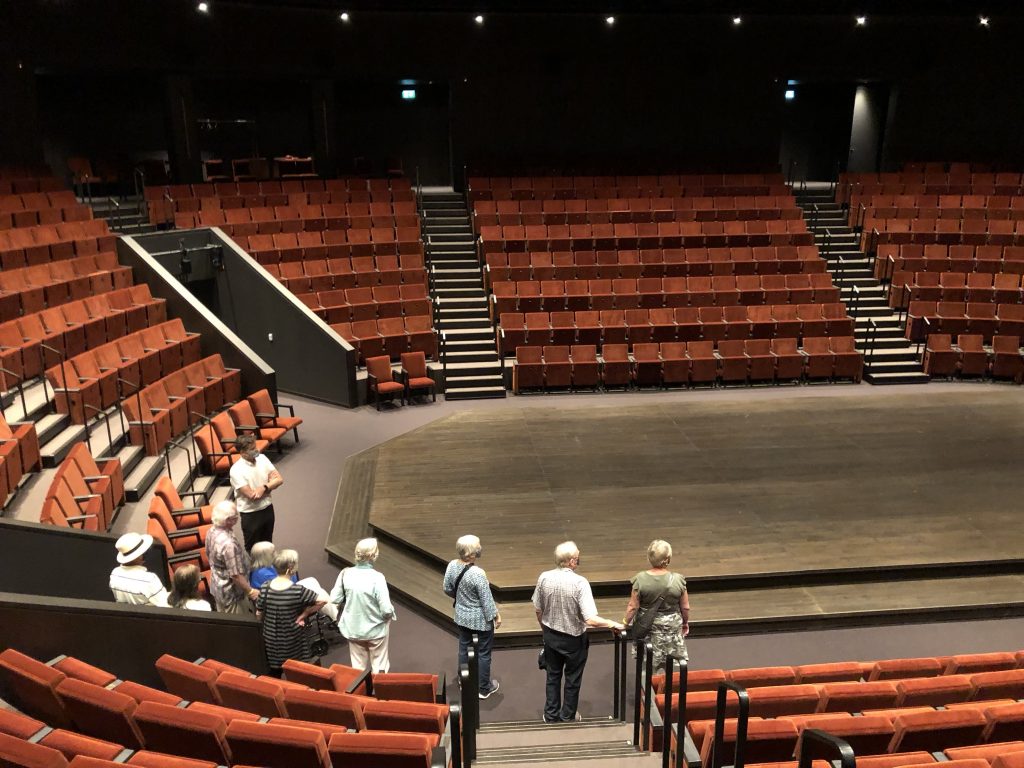 The elongated thrust stage, built from Canadian birch trees, is an exact replica of the stage in the original Tom Patterson Theatre that was demolished after the 2017 season. An intimate theatrical experience is created because the 600 sound-absorbing seats hug three sides of the stage, ensuring theatregoers are close to the actors and all the action. Interior ceilings and some walls are comprised of thin slats of either western hemlock or walnut arranged unevenly with gaps in between to prevent the echo commonly found in large spaces The slats also hide other components such as fire sprinklers and sound equipment.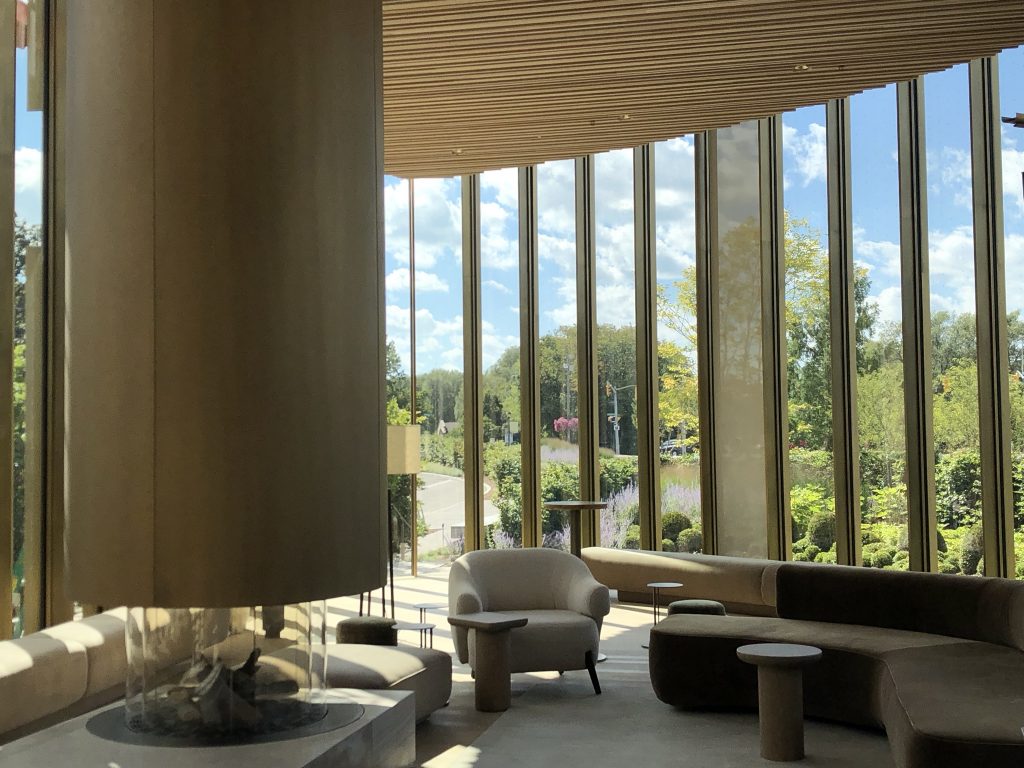 Recently I tried a new version of an old recipe on my new smoker. The good thing about this recipe is you don't have to precook the macaroni. I combined TexMex and old cheddar, but any cheese can be substituted to make up the total cups. Almost anything you cook in an oven can be cooked on a smoker.
---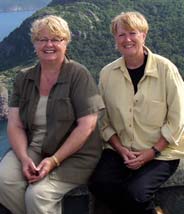 Phyllis Hinz & Lamont Mackay are authors of On The Road With The Cooking Ladies, Let's Get Grilling https://amzn.to/2OSGLbZ and a new series of guidebooks entitled Stratford For All Seasons https://amzn.to/38w4bvu.
You can find The Cooking Ladies on Facebook/ Twitter/ Instagram or on their website at: www.thecookingladies.com.