(Makes 4 servings)
Ingredients
2 tablespoons (30 ml) olive oil
6 cloves garlic, finely chopped
5 to 6 cups (1.2 L to 1.4 L) chopped fresh tomatoes
1/2 teaspoon (2.5 ml) dried basil
1/4 teaspoon (1.25 ml) salt
5 cups (1.2 L) cooked pasta
2 tablespoons (30 ml) capers, drained
2 tablespoons (30 ml) coarsely chopped fresh parsley

Directions
Heat the olive oil in a saucepan over medium-high heat. Add the garlic. Cook and stir until the garlic is tender.

 

Add the chopped tomatoes to the saucepan. Add the basil and salt. Bring the mixture to a boil. Reduce the heat to medium-low and cook for 40 minutes. Stir often.

Add the cooked pasta to the sauce. Stir gently to coat the pasta with sauce.

 

Add the capers. Stir to mix the capers and pasta. Continue to stir gently until the pasta is heated through.

Serve in individual bowls and garnish with the parsley. 
---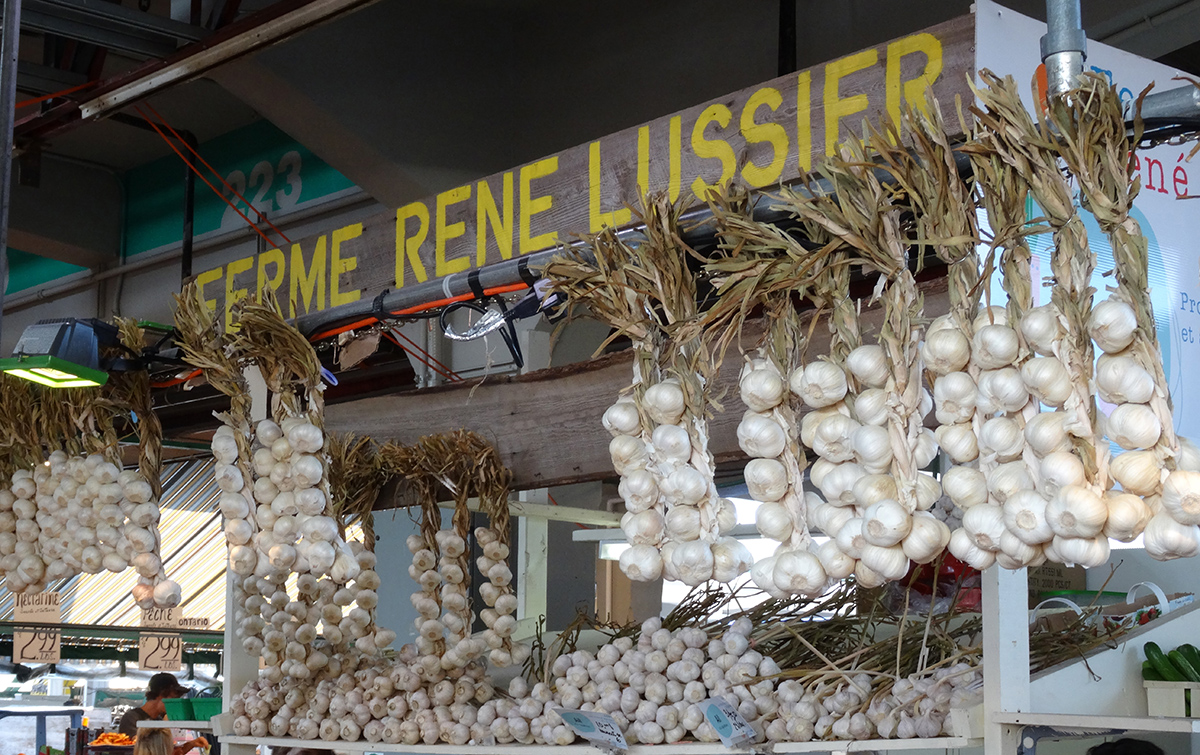 Jean-Talon Market in Montreal
Shop Fresh. Cook Fresh. Eat Local.
From May to October, the vast, year-round Jean-Talon Market in Montreal expands into the largest open air market in North America. Established by the Italian community in 1933, the market is located in the midst of Montreal's Little Italy. As well as every imaginable herb and spice, approximately 300 vendors offer a large variety of seasonal fruits and vegetables.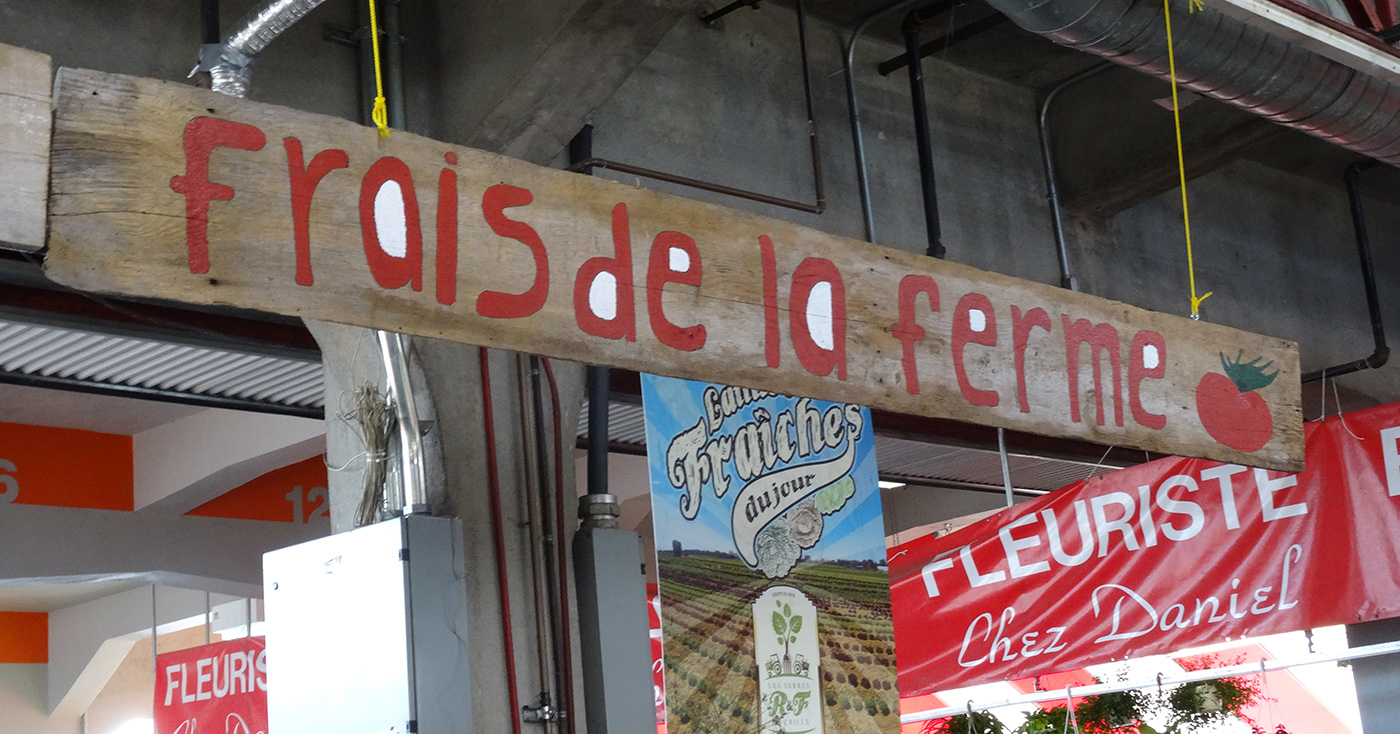 We visited on a Sunday in early September when farmers' stalls overflowed with blueberries, raspberries, strawberries, leeks, garlic, red, green, and hot peppers, eggplant, tomatoes, green and yellow squash, and zucchini with brilliant scene-stealing blossoms still attached. Family groups pushed strollers, stopping to eat a sausage or a taco at one stall, and sip a coffee with a cream-filled pastry at another. Relatives caught up on family news as they chose fresh vegetables for their evening meal.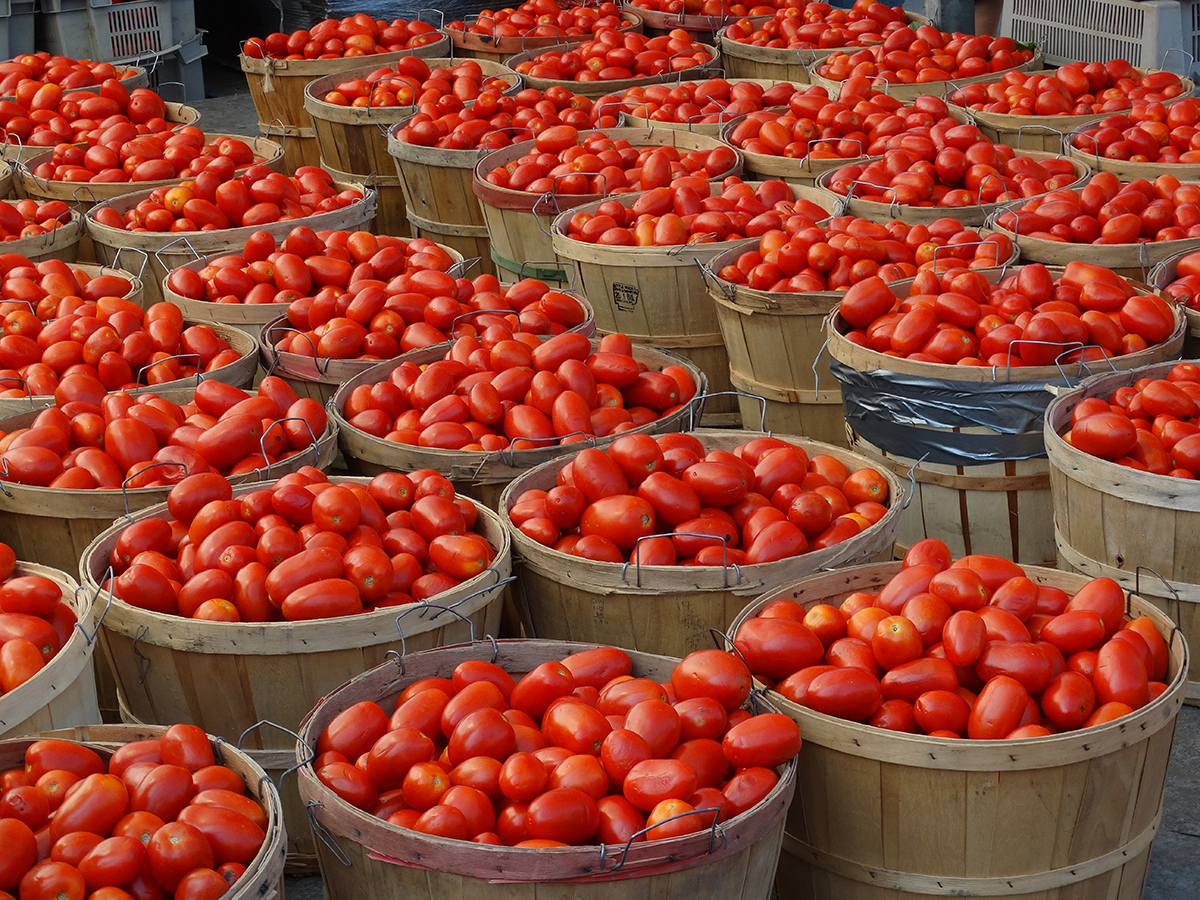 The current trend toward healthy unprocessed food means consumers want to know where their food is coming from. Local Québécois producers proudly post signs to set themselves apart from large corporate suppliers.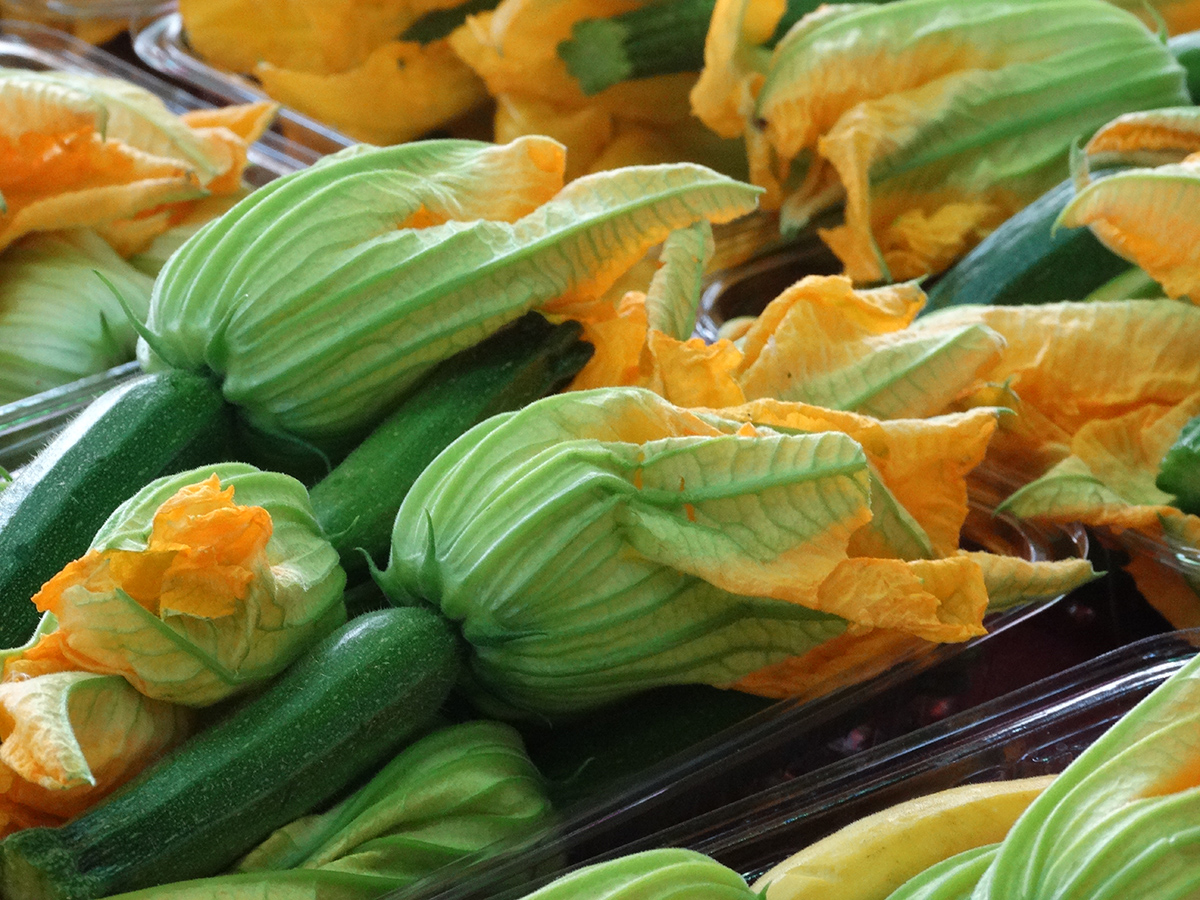 The wholesome Jean-Talon Market ambiance spills over into the surrounding neighbourhood. There are few cars in the quiet streets. Every two-storey duplex has at least one if not two bicycles leaning on a balcony or tied to a lamp post. Picnic baskets and blankets dot the green space of a local park.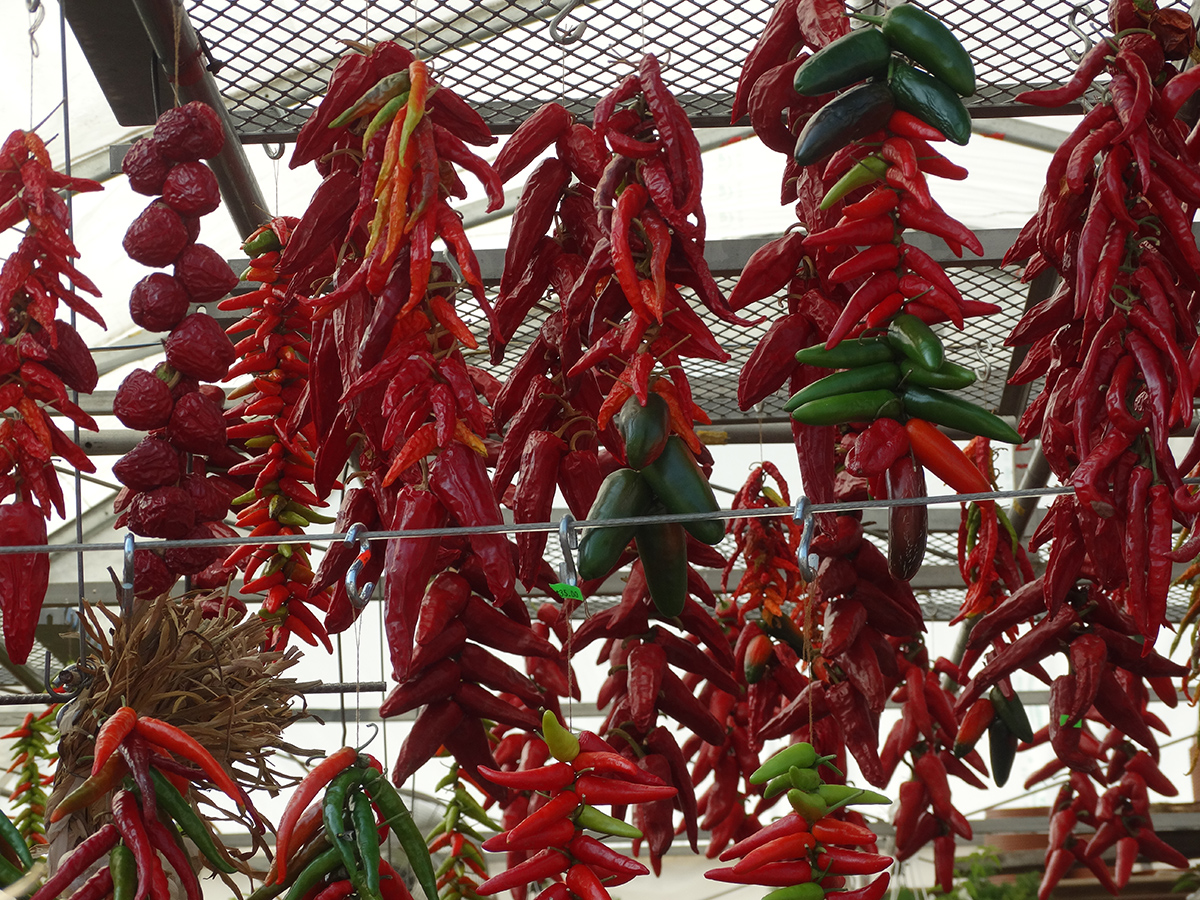 We harvested a bumper tomato crop at the test kitchen this year. After enjoying numerous BLTs, tomato-filled salads, and everything tomato, we still had enough tomatoes to fill a market stall so we created a fresh tomato sauce recipe and enjoyed it with our favourite pasta. Like shoppers at the Jean-Talon Market in Montreal, we know exactly where our tomatoes come from.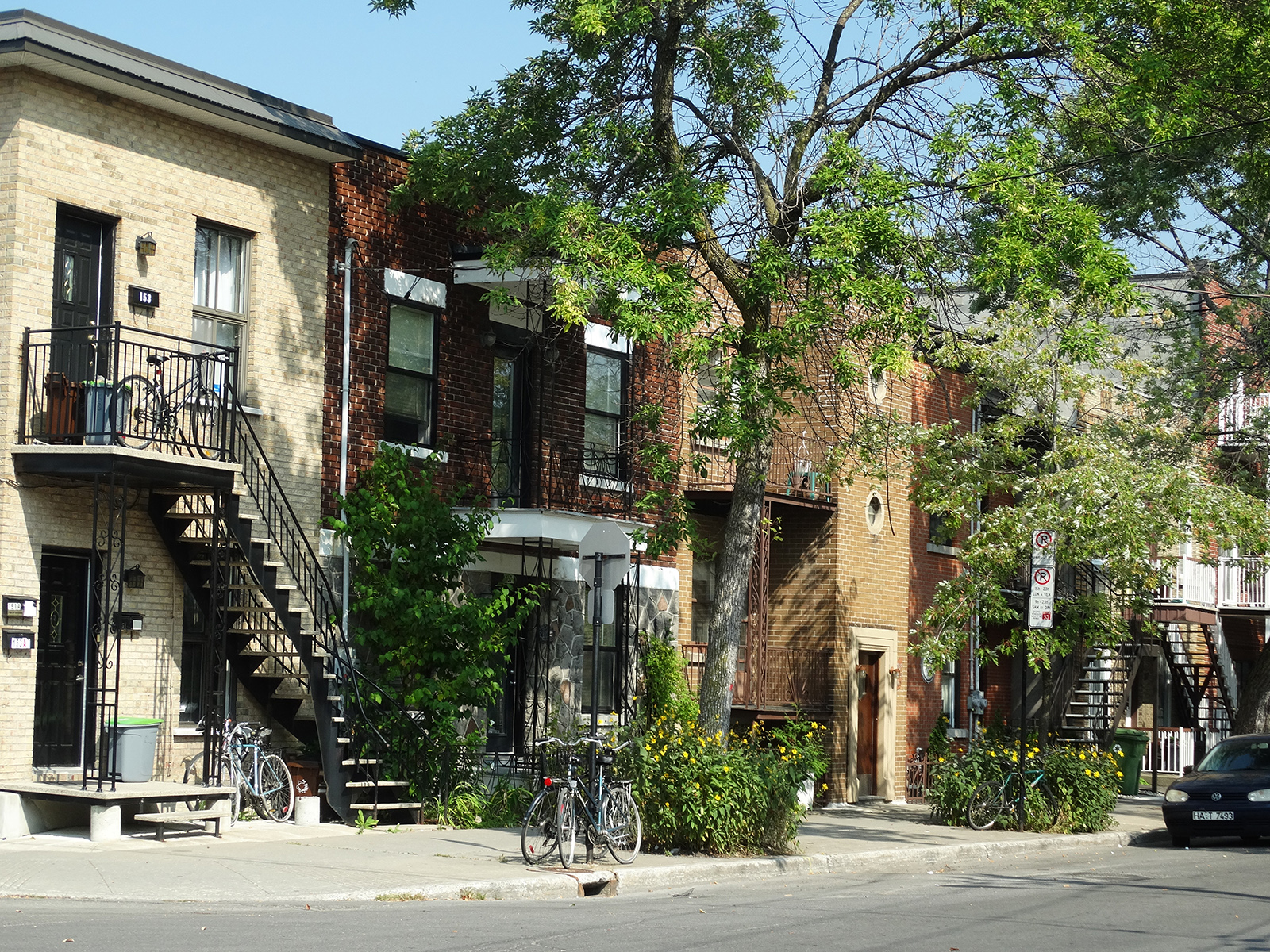 ---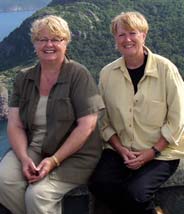 Follow The Cooking Ladies on Facebook, Twitter, Instagram and Pinterest. Links are on their website: www.thecookingladies.com
Phyllis Hinz & Lamont Mackay are authors of On The Road With The Cooking Ladies, Let's Get Grilling https://amzn.to/2OSGLbZ and a new series of guidebooks Stratford For All Seasons https://amzn.to/38w4bvu