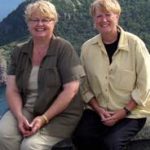 By The Cooking Ladies
(Makes 3 servings)
Ingredients:
1/2 cup (125 mL) cucumber, peeled and finely diced
1/2 cup (125 mL) celery, finely diced
1/2 cup (125 mL) sweet onion, finely diced
1 small jalapeño pepper, finely diced
1/2 cup (125 mL) red pepper, finely diced
1/2 cup (125 mL) green pepper, finely diced
1/2 cup (125 mL) avocado, finely diced
1 teaspoon (5 mL) hot sauce
1/4 cup (60 mL) fresh lime juice
2 cups (500 mL) clamato juice
18 large, cooked, peeled shrimp
lime wedges
soda crackers
Directions:
In a large bowl, combine the cucumber, celery, onion, jalapeño pepper, red pepper, green pepper, avocado, hot sauce, lime juice, and clamato juice.
Ladle the mixture into three large goblets (as an entrée) or margarita glasses (as an appetizer).
Add shrimp to each glass. Use a spoon to push the shrimp down into the liquid.
Refrigerate the shrimp cocktails until ready to serve.
Serve with lime wedges, soda crackers and a spoon.
---
The Florida Panhandle is Spectacular And We're Not Lion!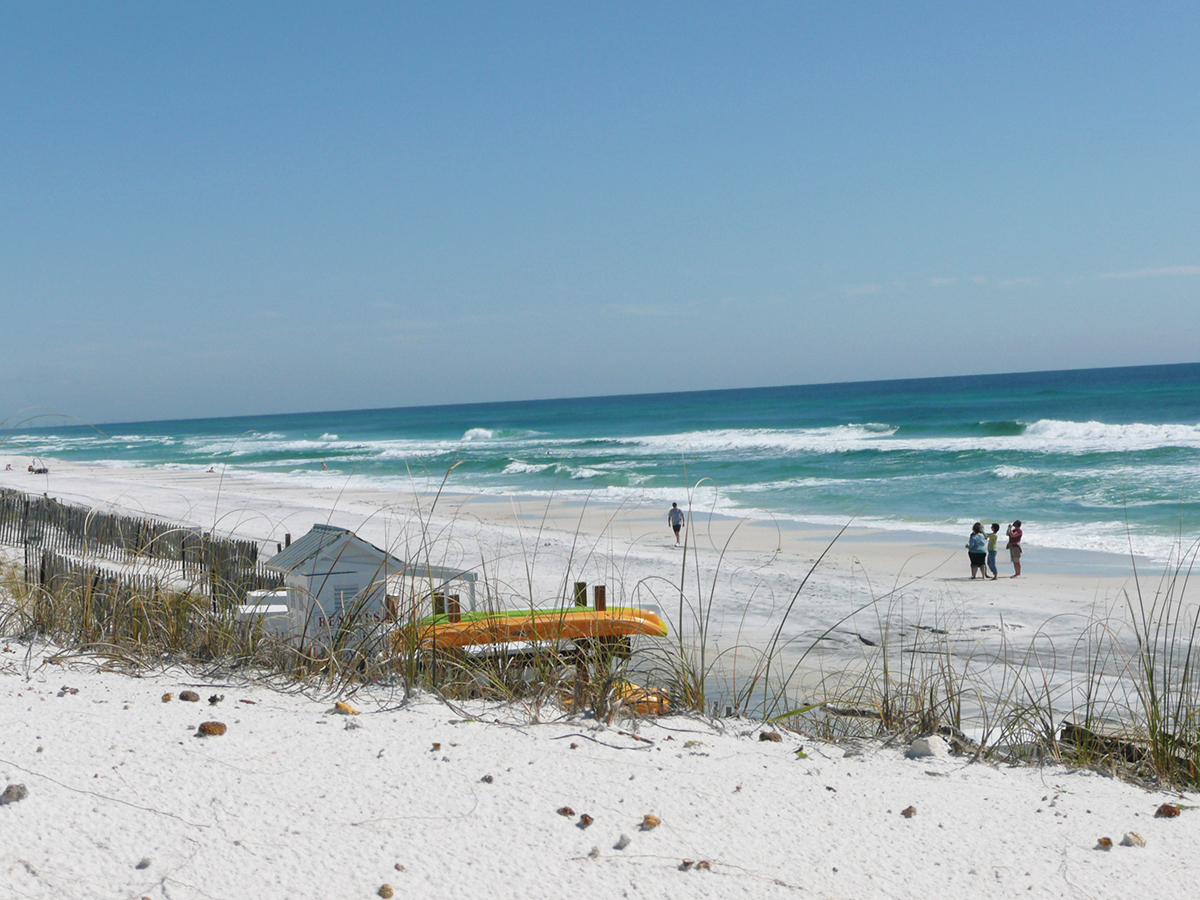 We returned to Panama City Beach on Florida's Panhandle after a ten year absence. Tall condo buildings cast shadows across Front Beach Road where mom-and-pop motels once stood. There are more entertainment centres and shopping malls to keep spring breakers happy. In spite of, and also because of the changes, the Panhandle is still one of our favourite places. Moderate temperatures, less traffic than southern Florida, perfect white sandy beaches, numerous day-trip destinations, fresh Gulf shrimp, Apalachicola oysters, and great shopping.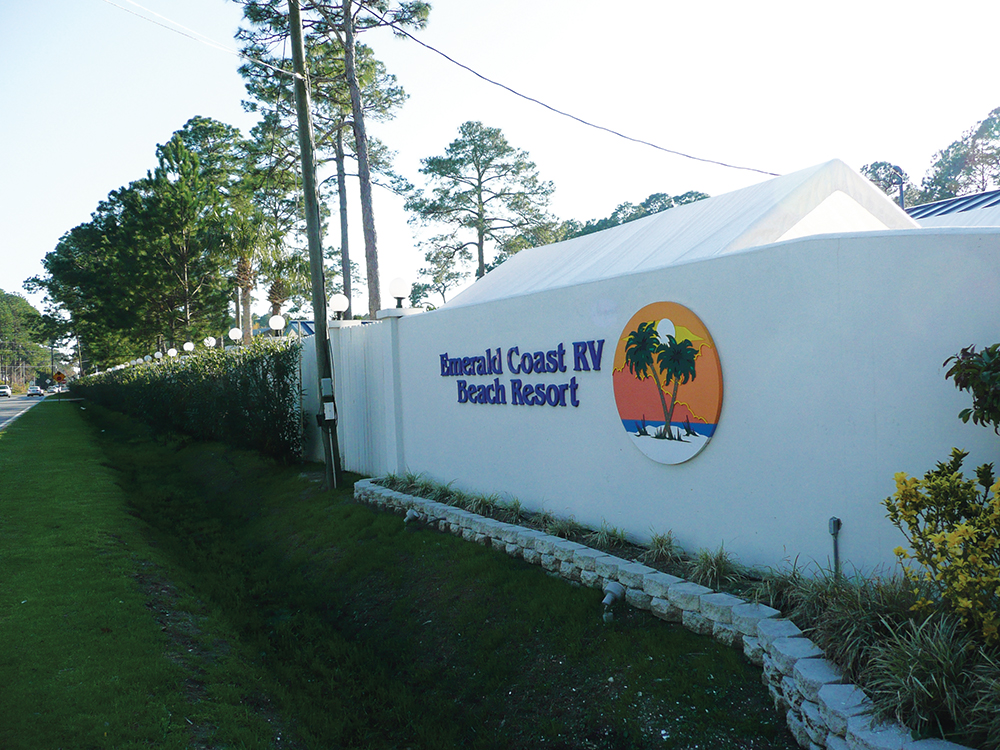 We stayed at the lush Emerald Coast RV Beach Resort, one of those RV parks that felt good as soon as we drove in the gate. This clean, well run, friendly resort has cement pads, palm trees, oleanders, and garbage pick-up at each site. We arrived late afternoon, hooked up the motorhome to services, and set off to check out the local eateries. The next morning we both awoke at six to a loud, long growling sound. It sounded like a lion was just beneath the motorhome window. Impossible, we thought. But, just to be sure, we looked out on all sides. There was nothing there so we made breakfast. At noon, as we were making lunch, we heard the sound again. Around six that evening, just as we were wondering where to go for dinner, a loud roar filled the air again. We turned right out of the park and discovered Zoo World on the corner. Right next door to the RV Park! The mystery was solved. Three times a day, at our meal times, the lion was also hungry and growling for his dinner.
One of the well established haunts that we frequented often was Hunt's Oyster Bar. It's a casual, fun place where you can chat with locals. Oysters and shrimp are the most popular items on the menu. Another favourite spot was a Mexican restaurant where every Friday they feature Shrimp Ceviche.
Our recipe takes shrimp cocktail and turns it into a meal. Just the thought of it makes our stomachs growl.
---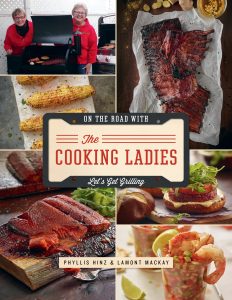 Follow The Cooking Ladies on Facebook, Twitter, Instagram and Pinterest. Links are on their website: www.thecookingladies.com
Phyllis Hinz & Lamont Mackay are authors of On The Road With The Cooking Ladies, Let's Get Grilling https://amzn.to/2OSGLbZ and a new series of guidebooks Stratford For All Seasons https://amzn.to/38w4bvu