New Products for your Camping Adventures…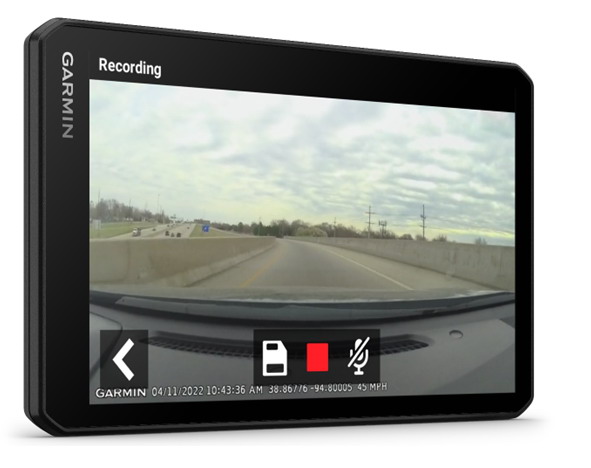 Drive with an eyewitness using the new all-in-one dash cam/navigator series from Garmin
Garmin DriveCam 76 and RVcam 795 bring premium navigation technology and high-def video capabilities to everyday and recreational drivers
 
Garmin International, Inc., a unit of Garmin Ltd. (NYSE: GRMN), has announced the Garmin DriveCamä 76 and RVcam 795 all-in-one navigators with a built-in, high-definition dash cam1. Both models feature a sharp 7-inch display, 1080p HD video recording and wide 140-degree field of view to capture a broad picture of the road ahead. Once plugged in, the camera continually records and saves video of detected incidents, serving as an eyewitness behind the wheel. Saved videos are automatically stored in the secure online Vault and drivers can easily view and share2 clips using the Garmin Drive™ smartphone app.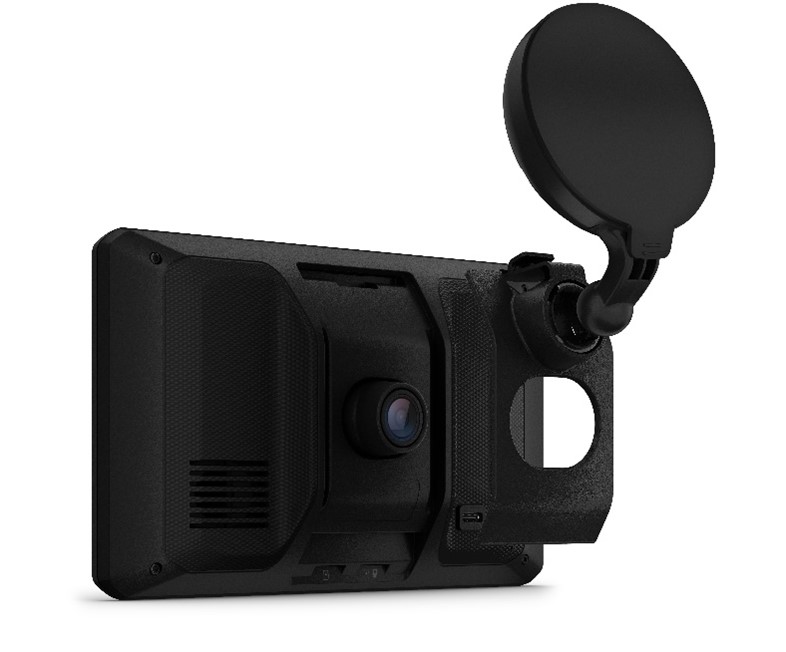 "We're excited about this series of all-in-one navigators, which combines our best-in-class car and RV navigation features with a sharp, built-in dash cam, giving you confidence that you'll have video proof of unexpected incidents," said Dan Bartel, Garmin vice president of global consumer sales. "Whether you're making the morning commute to work or a trek across the country with the family, these navigators bring greater peace of mind to your time on the road."
Thanks to the built-in, high-definition camera, these integrated devices help increase driver awareness with advanced driver assisted notices, including forward collision and lane departure warnings3.
Each camera-assisted navigator in this series is purpose-built with a feature set tailored for different types of motorists. Garmin recently introduced the dēzlCam OTR710, an all-in-one trucking navigator with built-in dash cam aimed at helping professional truck drivers protect their livelihoods. With the new Garmin DriveCam 76 and RVcam 795, everyday commuters and RV drivers can benefit from these higher-end camera safety features that have historically been limited to factory-installed technology packages from select vehicle manufacturers.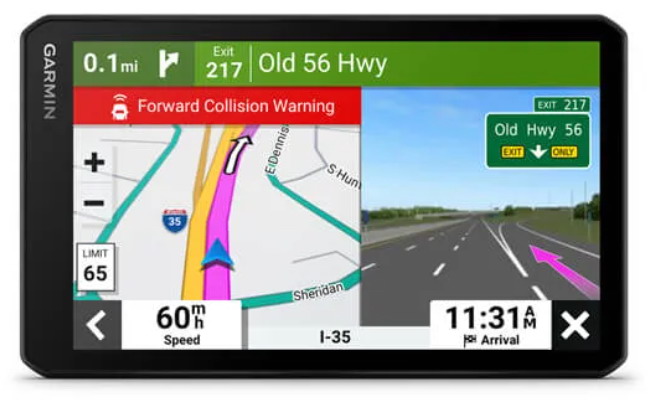 Keep an eye on the drive with the Garmin DriveCam 76, Garmin's best-in-class navigation solution for everyday drivers:
Use Garmin Voice Assist to control the navigator and pair with a compatible smartphone, with Bluetooth® technology, to make and take calls.
Drive smarter with live traffic, weather reports and fuel price information when paired with the Garmin Drive app.
Know what's worth a stop using Tripadvisor® traveller ratings for hotels, restaurants, and attractions.
Reverse with confidence; Garmin DriveCam 76 is compatible with select Garmin backup cameras (sold separately) to help see behind the vehicle.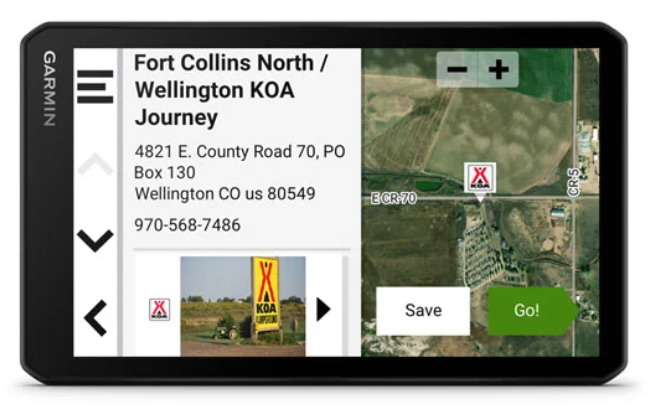 Plan to make memories with the RVcam 795 navigator – designed specifically for camping enthusiasts and families embarking on cross-country adventures with an RV or towable:
Find great road options with custom routing4 for the size and weight of the RV or trailer.
Drive with greater awareness of potential hazards along the route with alerts for upcoming steep grades, animal crossings, sharp curves and speed changes.
Enjoy Birdseye Satellite Imagery for high-resolution overhead views of the campground or RV park to help with a smooth arrival.
Enhance any vacation with a preloaded database of RV Parks and Services, Tripadvisor traveler ratings, Ultimate Public Campgrounds, KOA® campgrounds and a directory of U.S. National Parks.
View loyalty reward points for select travel plazas, including Pilot Travel Centers, LLC® across the U.S. Requires use of the Garmin Drive app
Works seamlessly with other Garmin products, including the long-range BC™ 50 series backup cameras to help see behind the rig; the Garmin PowerSwitch™ digital switch box for convenient control of the RV's 12-volt electronics and wireless Bluetooth-enabled headsets for high-quality audio on the road (each sold separately)
Garmin also announced the new RV 795 GPS navigator, providing camping enthusiasts with the same leading-edge navigation benefits as the RVcam 795, but removes the built-in dash camera and camera-related features.
Available now, the Garmin DriveCam 76 has a suggested retail price of $449.99 US, while the RVcam 795 has a suggested retail price of $599.99 US. The RV 795 has a suggested retail price of $449.99 US. To learn more visit garmin.com/automotive.
Engineered on the inside for life on the outside, Garmin products have revolutionized the automotive industry and become essential to the lives of drivers, commuters and motorists of all types. Committed to designing user-friendly, purpose-built portable navigation solutions that enhance every drive, ride and adventure, Garmin believes every day is an opportunity to innovate and a chance to beat yesterday. For more information, connect with @garmin on social media, or follow our adventures at garmin.com/blog.
NOTES:
1 Some jurisdictions regulate or prohibit use of the camera functions of this device. It is your responsibility to know and comply with applicable laws and rights to privacy in jurisdictions where you plan to use the camera function of this device.
2 Requires an active Wi-Fi® connection.
3 Certain conditions may impair the warning function; visit Garmin.com/warnings for more details.
4 Not available in all areas. Entering your RV or trailer profile characteristics does not guarantee your RV's characteristics will accounted for in all route suggestions. Always defer to posted road signs and road conditions.
About Garmin: Garmin Ltd. (NYSE: GRMN) is incorporated in Switzerland, and its principal subsidiaries are located in the United States, Taiwan and the United Kingdom.
Garmin and dēzl are registered trademarks of Garmin Ltd., and BC, dēzlCam. Garmin DriveCam, Garmin PowerSwitch and Garmin Drive are trademarks of Garmin Ltd. or its subsidiaries.
All other brands, product names, company names, trademarks and service marks are the properties of their respective owners. All rights reserved.
Notice on Forward-Looking Statements:
This release includes forward-looking statements regarding Garmin Ltd. and its business. Such statements are based on management's current expectations. The forward-looking events and circumstances discussed in this release may not occur and actual results could differ materially as a result of known and unknown risk factors and uncertainties affecting Garmin, including, but not limited to, the risk factors that are described in the Annual Report on Form 10-K for the year ended December 25, 2021, filed by Garmin with the Securities and Exchange Commission (Commission file number 0001-411180). A copy of Garmin's Form 10-K and the Q3 2021 Form 10-Q can be downloaded from https://www.garmin.com/en-US/investors/sec/. No forward-looking statement can be guaranteed.  Forward-looking statements speak only as of the date on which they are made and Garmin undertakes no obligation to publicly update or revise any forward-looking statement, whether as a result of new information, future events, or otherwise.
---
Moldaway Eliminates Common RV Stains
Between rain and wet clothes and humidity, RVs accumulate moisture that becomes the perfect breeding ground for mold, mildew and algae. Residential cleaning products are not the answer to combat growth; they typically contain bleach or chlorine that can seriously fade and degrade RV finishes. Instead, Moldaway from Shurhold is designed for such applications. It's the safe, easy way to get rid of organic stains and prevent their return.
Made in the USA, Moldaway is a highly-concentrated oxygenated cleaner that becomes active when mixed with water. It has no harsh odours, is gentle on the skin and won't leave behind a slippery residue.
Beyond organic stains, Moldaway is perfect for removing dirt and dried-on food and drink spills. It's safe to use on fibreglass, paint, vinyl, plastic, carpeting, wood, and most indoor and outdoor fabrics.
Using Moldaway is easy. Two tablespoons of the powder are mixed with a quart of warm water and stirred thoroughly. The solution is brushed or sponged onto the surface and allowed to remain saturated for 10 minutes; stubborn stains can soak longer. Then, the area is rinsed with fresh water. A 22 oz. jar of Shurhold Moldaway costs $16.48 US.
Shurhold is dedicated to educating owners on RV value preservation.  Inventor of the One Handle Does It All system, Shurhold manufactures specialty care items and accessories to clean, polish and detail.
Contact Shurhold, 3119 SW 42nd Ave., Palm City, FL 34990.
800-962-6241; Fax: 772-286-9620. www.shurhold.com/rv
Canadian inquiries regarding SHURHOLD INDUSTRIES should be directed to:
Western Marine Company, 1494 Powell Street, Vancouver, BC  V5L 5B5
---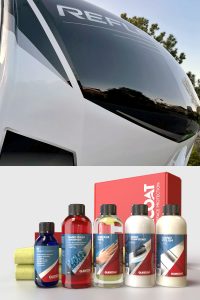 Glidecoat Restores and Protects RV Front Caps
Whether you are travelling an interstate or a lonely backroad, the front of an RV takes a lot of abuse. Windblown dirt, bugs, road tar and other debris all combine with continual UV ray exposure to slowly degrade the finish. Plus, because of the height and stubbornness of the stains, they're difficult to remove. The solution is to use RV Cap Kit from Glidecoat. A collection of easy-to-use products, it restores and protects the leading surfaces on all types of RVs.
Traditional RV protection methods don't match the Glidecoat system. Paint protection film yellows, cracks and peels over time, requiring costly replacement. Difficult to put on and take off, custom-fitted bras accumulate dirt beneath them that scratches the finish as the fabric moves while driving. The most common solution is wax, but it's a temporary one at best that requires frequent time-consuming reapplication. The Glidecoat RV Cap Kit creates a diamond-hard barrier that protects the RV for up to 18 months and maintains its showroom shine.
The RV Cap Kit includes everything needed to clean and prepare the fibreglass, vinyl or painted surface. Nano Wash removes dirt and grime, while Nano Compound and Nano Polish buff the finish. Glidecoat Surface Wipe eliminates residual wax, oil and polish in preparation for the final chemical, RV Ceramic Coating.
The cornerstone of the Glidecoat system, RV Ceramic Coating creates a long-lasting molecular bond to the surface material. Resistant to chemicals and UV rays, it's hydrophobic. Water, grime and black dirt streaks are easily washed away with a simple blast from a garden hose. The kit covers 60 sq. ft. with two coats of RV Ceramic Coating.
Including microfiber towels, applicators and gloves, Glidecoat RV Cap Kit costs $99.95 US. A video showing the process of detailing an entire fifth wheel is at www.bit.ly/GlidecoatRV.
Contact Glidecoat, 7812 SW Jack James Dr., Stuart, FL 34997. 561-290-0165. info@glidecoat.com; www.glidecoat.com
---
Yeti Wheeled Coolers
The YETI hard cooler performance and durability is now more mobile than ever!
Introducing the all-new, easy-going Roadie 48® Wheeled Cooler – built for big crews and long treks.
YETI's newest cold-holding maneuverable beasts have retractable handles for convenience, impact & puncture-resistant wheels and are built to be virtually indestructible.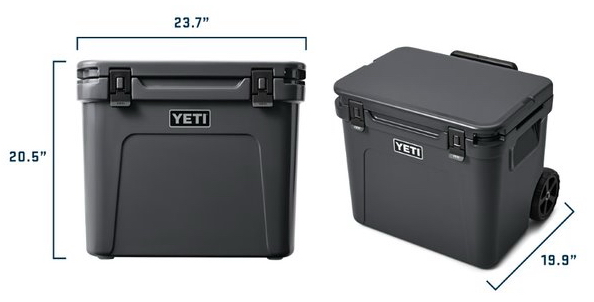 The Periscope™ handle is retractable for convenience and built strong for extra-hefty provisions.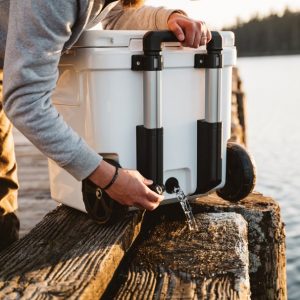 NeverFlat™ Wheels have solid, single piece tire construction that is impact and puncture-resistant.
RockSolid™ Strength – armoured to the core and virtually indestructible.
AnchorPoint™ Tie-Down Slots make it easy to attach to your RV, boat, or truck bed.
PermaFrost™ Insulation – pressure-injected polyurethane locks in that "just packed" temperature.
Available at selected RV dealerships throughout North America – for more information please visit www.yeti.ca
---
For Outdoor Fabric Makeovers, There's Iosso!
Whether it's a traditional cotton-based canvas or a modern technical acrylic, outdoor fabrics seem to be magnets for stains. Washing and scrubbing with a detergent may remove some of the dirt, but organics such as mold, mildew and algae will remain and leave blemishes that are difficult to remove. For a complete textile makeover, there's Mold & Mildew Stain Remover from Iosso Products. Biodegradable, it renews a wide range of fabrics, vinyl, wood and plastic without the harsh chemicals that alter colours and deteriorate materials.
While it cleans, Mold & Mildew Stain Remover eliminates the organics so they won't grow back. It works on natural and synthetic fabrics used in boat and RV covers, tents, outdoor furniture cushions and carpeting, awnings and umbrellas. It solves tough problems like bird and insect droppings, tree sap, fish blood, grease, oil and many food stains.
Biodegradable, Mold & Mildew Stain Remover can be disposed of without fear of polluting. Gentle on the skin, it has no strong, harsh odours.
Highly concentrated, one 12 oz. jar of Mold & Mildew Stain Remover makes up to three gallons of cleaning solution when mixed with water. After brushing or spraying on the surface, it's allowed to set for 15 minutes followed by thorough rinsing.
Using Iosso Water Repellent after cleaning with Mold & Mildew Stain Remover will keep fabrics looking fresh. It maintains the water resistance and vibrant colours of synthetic and natural materials.
Iosso Mold & Mildew Stain Remover comes in three convenient sizes. The 4 oz. size makes 1 gal. of solution and costs $4.95 US; 12 oz. makes 3 gals. and is $15.35 US; and 65 oz. makes 16 gals. and runs $75 US. A 32 oz. spray bottle of Water Repellent covers approximately 40 sq. ft. and retails for $21.49 US.
Contact Iosso Products, 1485 Lively Blvd., Elk Grove Village, IL 60007. Toll-free 888-747-4332. iossoproducts@iosso.com; www.iosso.com.
Canadian inquiries regarding IOSSO PRODUCTS should be directed to:
George N. Jackson Ltd.
1139 McDermot Ave., Winnipeg, MB R3E 0V2, Ph: 204-786-3821, www.jackson.ca
Ennis Fabrics
12122-68 St., Edmonton, AB T5B 1R1, Ph: 780-665-0418, www.jennisfabrics.com
Trican Corp.
6200 Danville Rd. Unit 1, Mississauga, ON L5T 2HT, www.tricancorp.ca
---
Time for a brew!
When you are finished cleaning up, polishing, and planning your route to the next campground, here's a treat from one of Canada's favourite breweries…
 
Steam Whistle launches THE MINI PLAYMATE
An IGLOO cooler with 6 cans inside, perfect for summer!
Steam Whistle Brewing, the iconic Canadian beer brand known for retro styling, has teamed up with IGLOO to offer a cool summer gift pack: a genuine Igloo Playmate Mini 3L Cooler to chill and carry the six 355ml cans of Steam Whistle Pilsner included inside. The Mini Playmate gift pack retails for $29.95 CDN and is now stocked in more than 220 LCBO stores across Ontario.
Beer Branding at its Best
Steam Whistle has a long history of bringing its beer to life through beautiful, retro branding. Whether it's taking inspiration from other classics – from its 7UP-esque green bottle, vintage vehicle fleet, or Coca-Cola-inspired beer cans, lunch boxes and bottle openers – or collaborating with today's hip partner brands, Steam Whistle appeals to beer drinkers from every generation with their iconic green and royal blue packaging and branded merchandise.
"IGLOO was a natural fit as a branding partner for Steam Whistle," says Bromlyn Bethune, Chief Growth Officer of Steam Whistle. "The Playmate Cooler completely aligns with our standards for high quality, retro styling and a whole lot of fun!"
IGLOO hit the Trendhunter summer pick list with their relaunch of the Playmate 1989 KoolTunes by Igloo, outfitted with speakers. The Playmate comes in a multitude of other cool branded collabs, such as Hello Kitty®, Toy Story Pizza Planet, the 2022 National Parks Project, or Star Wars BB-8.
Steam Whistle is very proud to be associated with IGLOO Playmate and their other legendary partner brands. The Steam Whistle Mini Playmate 6-Pack is already flying off the shelves in Ontario. Get yours while supplies last!
https://www.lcbo.com/en/steam-whistle-playmate-igloo-cooler-gift-pack-26493
About Steam Whistle Brewing
Steam Whistle, known as Canada's Premium Beer, brews using only four natural ingredients with no additives or preservatives. With its award-winning beers, distinctive packaging and celebrated culture, Steam Whistle has become a brand well-loved by Canadians, coast to coast. This industry leader now owns and distributes the complementary line of Beau's All-Natural Brewery beers and MTV Hard Seltzer. Steam Whistle's portfolio proudly includes partner brands for distribution across Canada: Fat Tire Amber Ale and Voodoo Ranger IPA from American craft beer partner, New Belgium Brewing; the Sandbagger line of RTD Gin Beverages; and a diverse line-up from Phillips Brewing & Malting Co., including Electric Unicorn. Steam Whistle offers great hospitality at its Taproom, Biergärten Restaurant and Event Spaces in the historic Roundhouse near Toronto's CN Tower. Visit steamwhistle.ca or follow on Facebook, Twitter, Instagram or LinkedIn