Easy & fun Travel for any Holiday — It's National S'mores Month!
When trying to justify taking that next getaway, what better excuse than to celebrate fun holidays like National S'mores Day? With camping and vacationing outdoors more popular than ever before, National S'mores Day on August 10th – and the whole month of August – has become the perfect time to go on a camping adventure and enjoy the tasty treat in its ideal location, outdoors and over an open flame!
Forget the airline travel headaches with cancelled or delayed flights, lost luggage, long lines and unable to bring your four-legged friends, and just drive to a conveniently located RV resort campground for a great value. Driving is still a popular way to travel. The recent gas prices did not slow down the surge of last month's Fourth of July holiday, with AAA estimating that about 47 million holiday travellers would hit the road for the summer holiday. As the price of gas continues to come down, hitting the open road in an RV to a nearby resort campground, offering all the serenity one could ask for, is the perfect way to celebrate any holiday for the rest of the summer.
Don't own an RV? No problem! The peer-to-peer RV rental company Outdoorsy is setting the RV vacation standard with a platform offering hundreds of RVs in all shapes and sizes that are available for rent across the country. Renters can experience their own unique vacation in a recreational vehicle of their choice and head to the destination of their choice, without the worry of crowds, security screening, flight delays, or cancellations.
Also, when driving, travellers can pack as much of the ingredients they want for this tasty camping treat. With a lot of the origins of the camping snack unclear, the first s'more recipe can be found in the "Tramping and Trailing with the Girl Scouts" publication and credited to Loretta Scott Crew. Since then, it has seen many variations, enjoyed by all.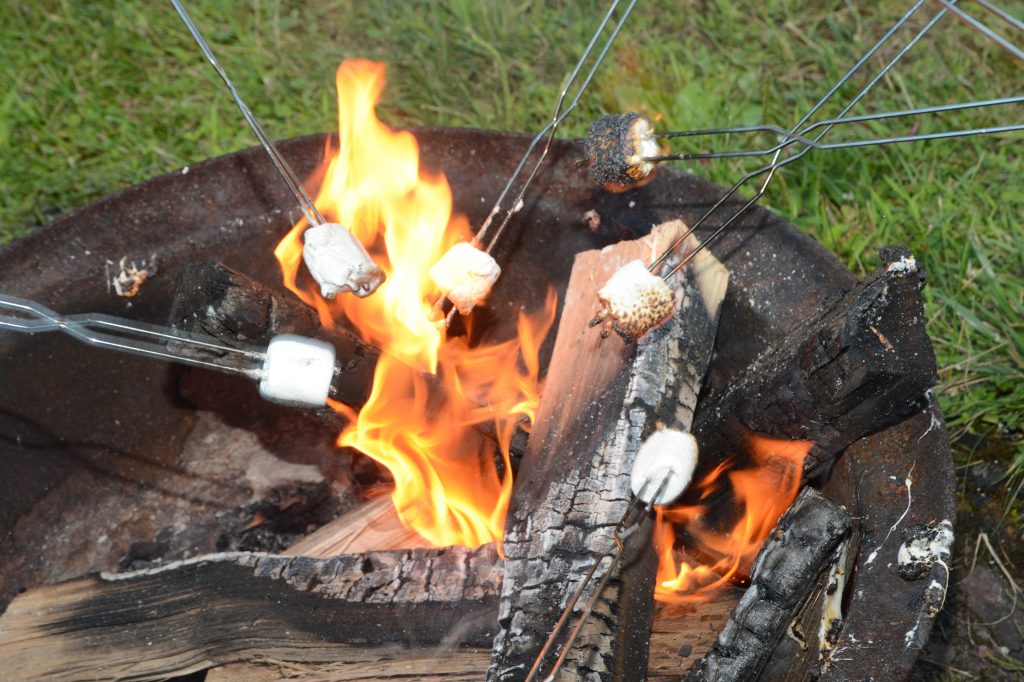 In recent years, industry leaders like Thousand Trails & Encore surveyed thousands of their regular camping guests, to try and determine the most popular way to prepare the tasty treat. Providing a range of options such as what type of graham cracker (plain, cinnamon, chocolate, sugar) and what type of chocolate filling (milk, dark, mint, or peanut butter cup), to how it is cooked over an open flame (golden and gooey, charred, or lightly toasted), there was always a strong favourite with the voters, the traditional S'More. The classic plain graham cracker, milk chocolate with a golden brown, gooey marshmallow filling.
Whether travellers are heading outdoors to pitch a tent for the week, glamping in a tiny house, capping off a summer vacation in a cabin or pulling up to a spacious RV site, s'mores are a favourite treat among campers of all kinds. And while the old-style recipe proves to be the overwhelming favourite among Thousand Trails & Encore campers, there is no incorrect way to enjoy a s'more. All one needs to do to be prepared to indulge are graham crackers, chocolate and marshmallows, and then celebrate the fun, camping holiday of National S'mores Day on August 10 – better still, let's make August National s'mores MONTH!
Photos Courtesy of Thousand Trails Campgrounds and Encore Resorts
For a feast of fireside desserts, see the RV Lifestyle Magazine article by The Cooking Ladies –