The ideal combination of RV camping and boating just a short drive north of Toronto!
RV Lifestyle Magazine had the opportunity to visit Krates RV Resort and Marina in beautiful Keswick, Ontario, on the shores of Lake Simcoe, about 45 minutes north of Toronto. The climate is very pleasant throughout the Spring and Summer, and the location close enough to Toronto to make excursions to the city practical, but far enough to be a perfect escape from the hustle and bustle.
This brand-new RV resort has just built 20 seasonal RV sites, fully serviced with 30 and 50 amp electric, Wi-Fi, sewer, and water hookups, along with a number of rental RV trailers.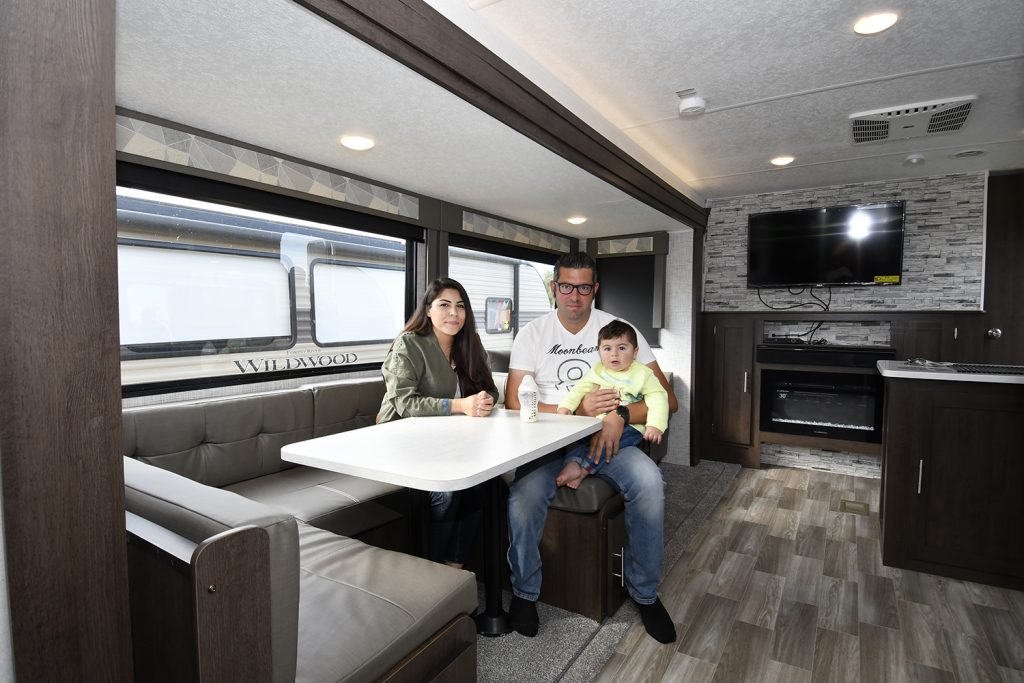 The resort has many attractions for the outdoor enthusiast family, from the full array of RV oriented facilities – two heated swimming pools, playground, two clubhouses for parties, social hall, and RV repair facility – to the recreational facilities of a full-service marina. Lake Simcoe is a recreational boater's paradise, with clean water and sandy beaches. The resort is pet-friendly, large enough to be a popular destination, but small enough that guests consider themselves to be part of one big family.
The RV rental units on-site are Wildwood travel trailers from Forest River, installed on site by the experts at McKenzie RV, from Gormley, Ontario.
With RV and marine techs available on-site at all times, there isn't much that the staff at Krates cannot handle… and the Town of Keswick is just minutes away, with a full array of shopping, dining, and facilities.
Krates is now open for bookings for families who would like to book a seasonal site or a weekly rental.
If you enjoy boating, you can rent a boat, or if you own a boat, this is the ideal spot to enjoy a combination of RV and boating – it's like having a cottage by the lake for your family vacation lifestyle.
---
For more information visit:
For an enjoyable escape for a week, a month, or the entire summer, check out the facilities and book online at www.kratesmarina.com or call 289-803-0097.