For years, we drove right by one of the best shopping destinations in Indiana!
By M.B. "The Wagonmaster" & Karen "The Cookie Lady" Wilson
One of the most frequently asked questions to come over the Wagonmasters e-mail is "How do you find so many interesting places to visit?" The answer is simple: listen to your friends – they can tell you all about their RV travels, and recommend the best destinations!
For years, we have travelled Interstate 80, on our way to western destinations. We also travel quite frequently on I-69, heading south to RV adventures in the sunbelt states. We never imagined that a small town at the junction of I-80 and I-69 could be a gem of a place to visit!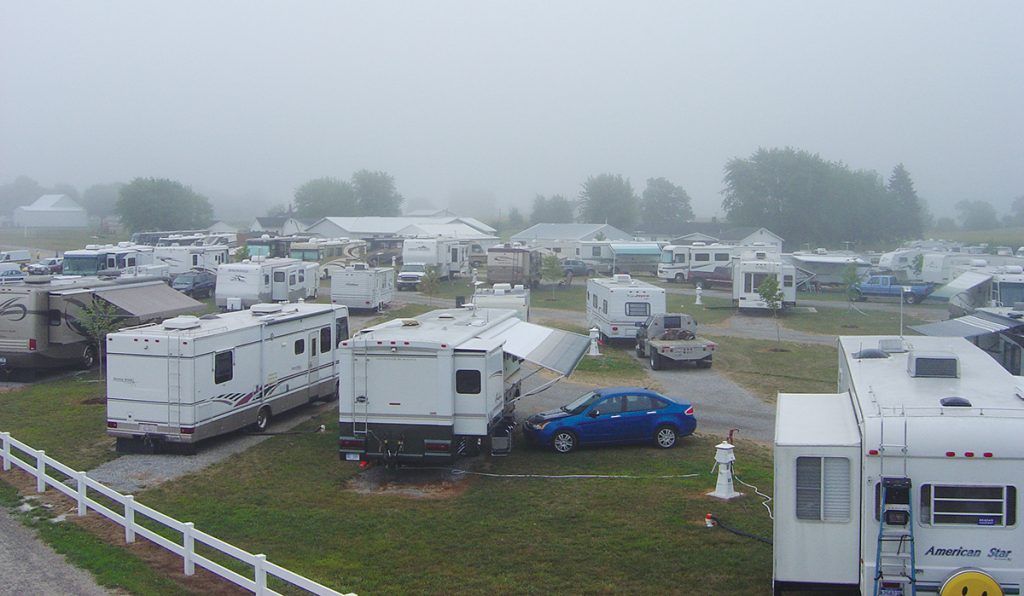 Several years ago, we were on the homeward leg of a Wagonmasters Caravan, cruising north on I-80, when our tailgunner, Glen Dowson, squawked over the CB radio, "breaker one-nine, breaker one-nine – hey M.B. – have you ever been to Shipshewana, Indiana?"  I didn't even have to think about the answer – "Shipshewana? Nope. Never been there." All of a sudden, our CB radio crackled to life. One after another, our Caravanners informed us that just south of our current position, in the town of Shipshewana, Indiana, there was the largest Flea Market in this part of North America. It was almost time for lunch, and we were informed, in no uncertain terms, that the food in Shipshewana was out of this world.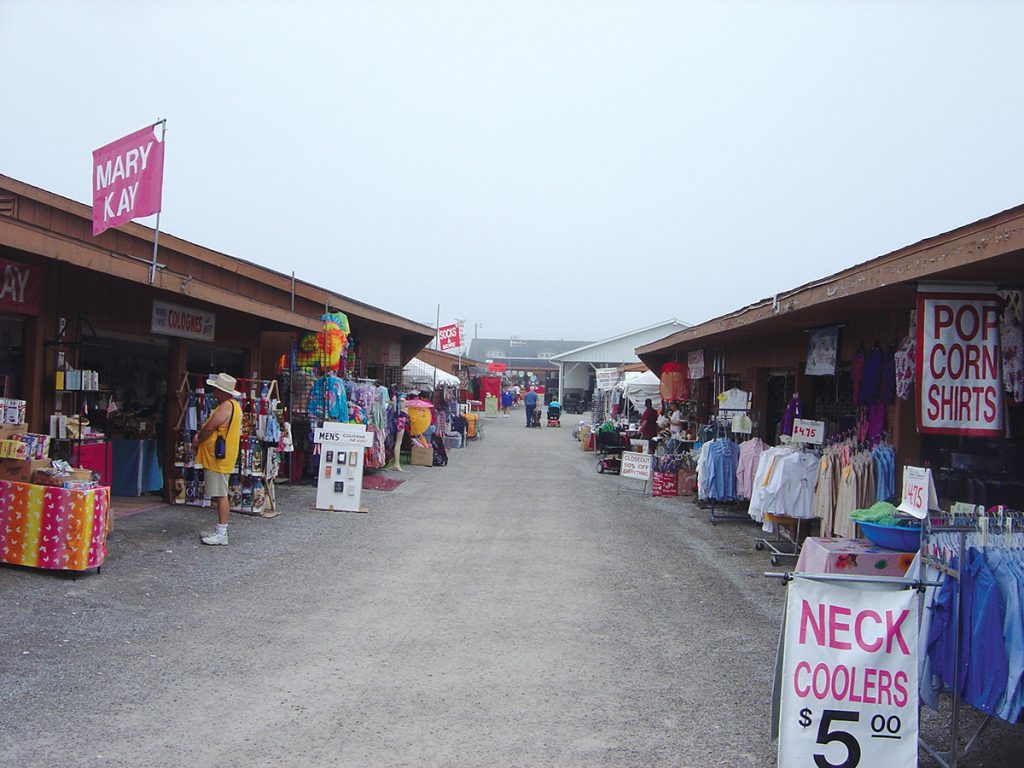 When so many of our RV friends were so excited about Shipshewana, we decided to change course and investigate this new RV destination.
Shipshewana is located in rural Newbury Township of LaGrange Country in northern Indiana. Agriculture is the primary industry, followed by retail and a light industry of manufactured homes and recreational vehicles. The town is less than one square mile in size with a population of approximately 550 people. Despite its small size, the town hosts one of the nation's largest flea markets and some 150 retail shops. Over half a million people year come to Shipshewana each year to shop in the Flea Market and stroll through the town. It was nothing short of a revelation as far as Karen was concerned – ever since that first visit, you just have to mention the word "shopping" to Karen, and in a heartbeat we are planning another Road Trip to Shipshewana! A few phone calls to our RV friends and within an hour a whole group of us will be on our way.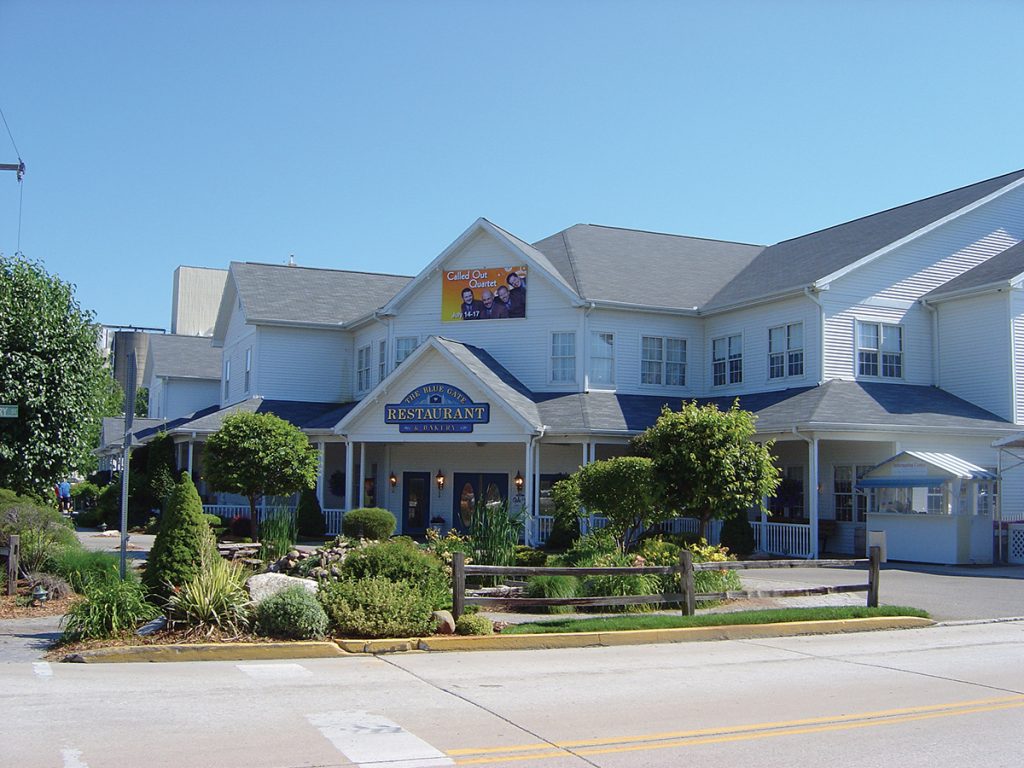 We generally plan on going south on a Sunday, and staying until Thursday, because the Flea Market is only open on Tuesday and Wednesday, and you really need two days to visit the Flea Market. Let me tell you – this is one very large Flea Market!
There is so much to see in this part of Indiana. Culture and character are woven through the town of Shipshewana and Newbury Township. The area is defined by its surrounding Mennonite and Amish communities and the friendly character of the town is what makes it so attractive to the residents and the thousands of visitors that come from all over North America each year.
Our home away from home for our visits to Shipshewana is the KOA in Middlebury, Indiana, about a ten-minute drive to Shipshewana. Here we have full hookups, information on what to visit in the surrounding area and a very nice pool to relax in at the end of the day.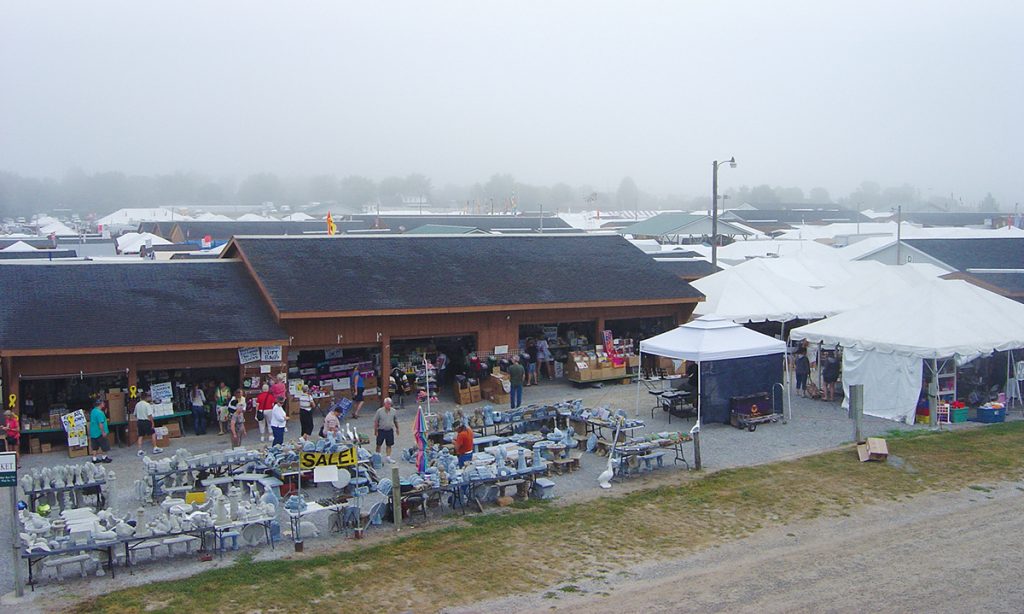 We usually start our adventures in Shipshewana on Monday, by walking around the town and visiting many of the shops. Karen loves all the small shops and the many handmade items. When it is time for lunch we often decide to go "Family Style Dinning". We make our way over to the Blue Gate Restaurant and let me tell you – the food is fabulous! You will not go hungry in Shipshewana.
When the Blue Gate Restaurant & Bakery opened it doors on August 4th, 2001 in Shipshewana, the entire town was invited for dinner. As one of Indiana's largest restaurants, the Blue Gate comfortably seats 600 (more than the town's population). Built to reflect the surrounding community, the Blue Gate resembles a rambling white farmhouse; similar to those that dot the surrounding Amish countryside. This is an award-winning restaurant serving a world famous "family-style meal" that features pressure fried chicken and three other meats, real mashed potatoes, Amish noodles, plus lots of other sides and 25 varieties of pies to choose from. When we finish our lunch in the Blue Gate Restaurant we always visit the Blue Gate Bakery. Fresh baked goods are made daily in this bakery. Huge rolls, a variety of pies, and their famous Peanut Butter and Apple Butter are favourites. Our group of RV friends always take home several pies and so do we.
After lunch, we like to go for a buggy ride around Shipshewana and through the Amish Country. This is a great way to end your first day in Shipshewana. On one trip, our buggy driver told us that you could book a dinner or lunch at an Amish home. You must book this in advance, so plan on doing this when you visit Shipshewana. In the evening, we relax at the KOA pool and plan the next day's expedition to the Flea Market.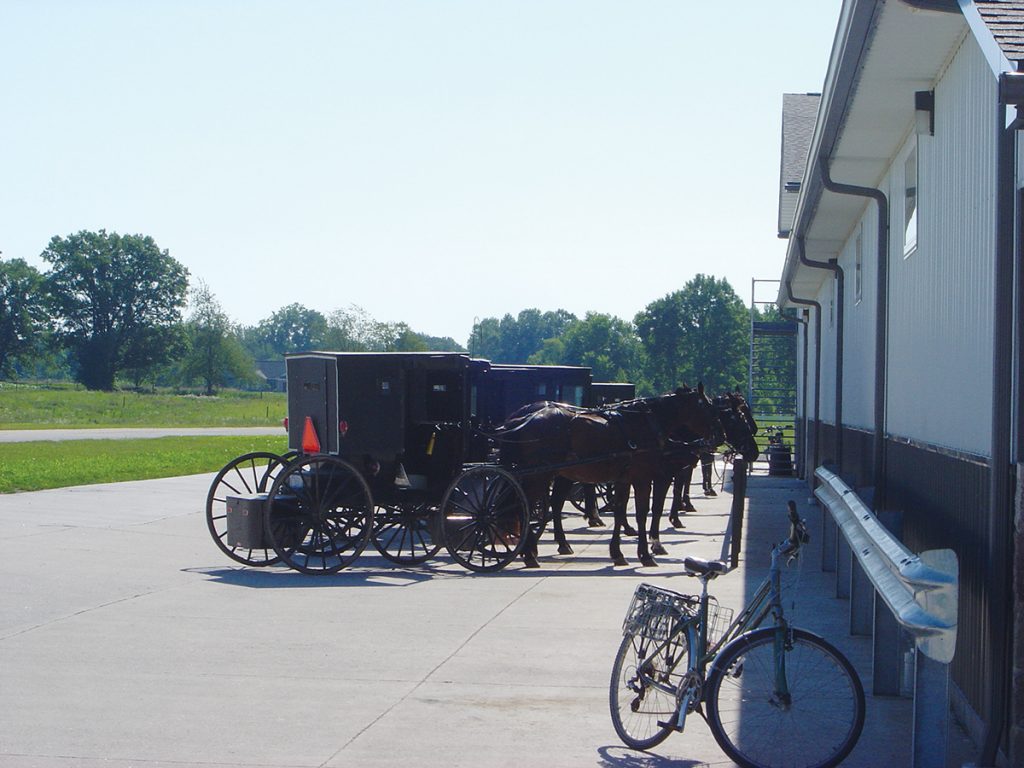 After an RV breakfast, it's off to the Shipshewana Flea Market and let me tell you Karen can't wait to get there. There is lots of parking and yes, you have to pay to park, but there is no fee to enter the Flea market. We suggest that you wear good walking shoes, as most aisles are gravel covered. The majority of the Flea Market action is outside, with a few buildings housing stalls and facilities. There are several washrooms and places to eat. Take your time and make it a two-day event, as there is a lot to see, do and buy.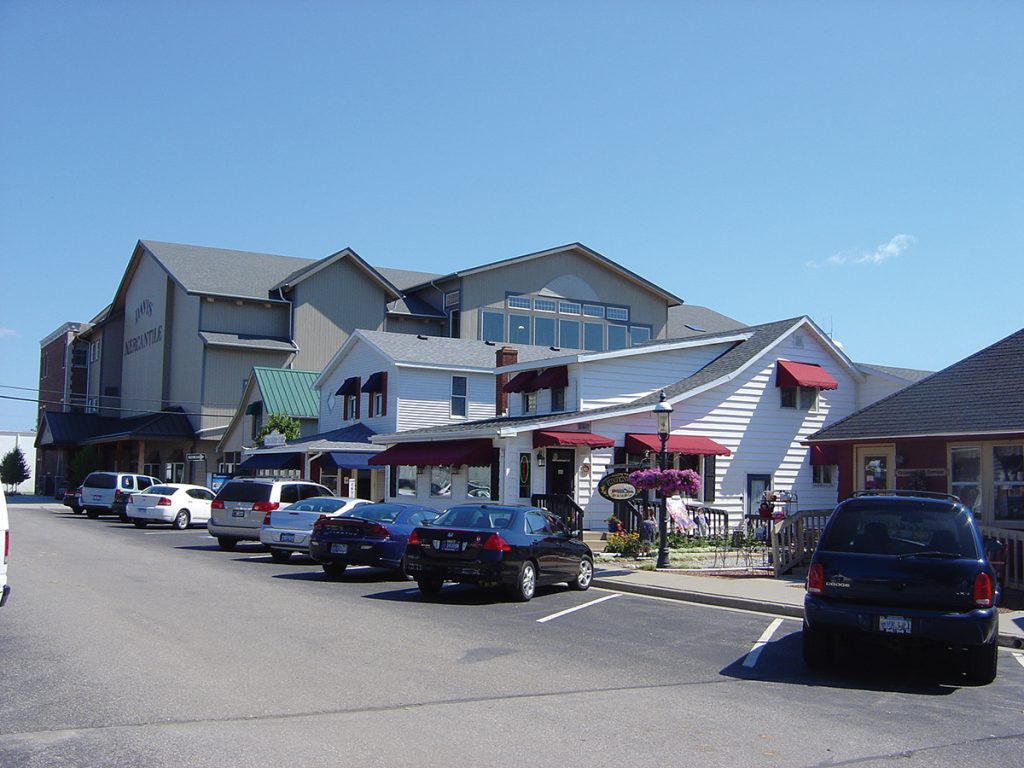 The Shipshewana Flea Market is the largest flea market in the Midwest. It is open on Tuesdays and Wednesdays from the first of May to the end of October. You will find hundreds of vendors selling everything from fresh fruit to handcrafted furniture and lots more. Each week, the campgrounds and the hotels fill up with people coming from all over North America. We met people from Nashville, Toronto, and Montreal, New York and even a few from as far away as Tampa, Florida. Right next door to the Flea Market is the Shipshewana RV Park, with full hookups, but no pool. At the time of writing this article the Shipshewana RV Park did not take reservations. If there is a space when you arrive you get to park. First come, first served.
Shipshewana a small treasure on the RV map. It is well worth the visit. There are many attractions and campgrounds in the area. Everyone can have a good time in Shipshewana, a family town with family traditions.
Take care & happy RV'ing
M.B. & Karen Wilson
Wagon Masters
E-mail  wagontrains@msn.com
---
Shipshewana Area Campgrounds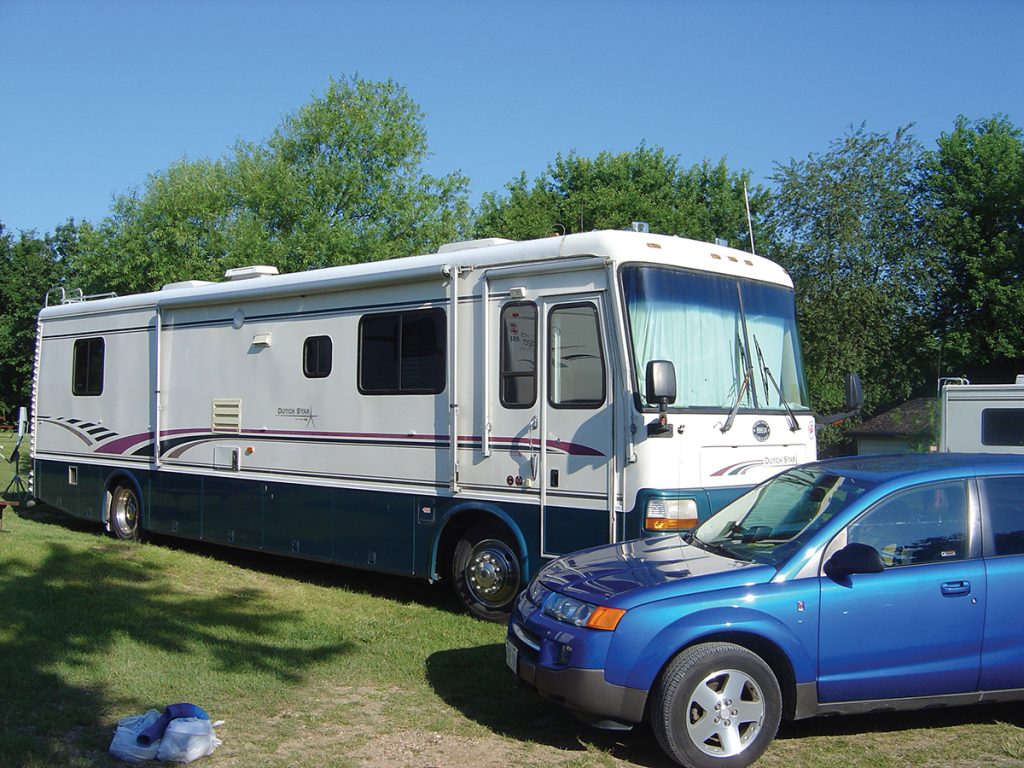 Our Campsite at the KOA Kampground.Elkhart Co/Middlebury Exit KOA
52867 State Road
Middlebury, Indiana  46540
Phone 574-825-5932
Shipshewana Campground South
1115 N. Van Buren Street
Shipshewana, Indiana 46565-8804
Phone 260-768-4669
Shipshewana RV Park
250 E. Farver Street
Shipshewana, Indiana 46565
Phone 260-768-4129