Flanked by the rugged Purcell Mountain Range to the west and the majestic Rocky Mountains to the east, the Columbia Valley is commonly known as the "Valley of a Thousand Peaks"
Text and photos by Art Dack
Our destination, the East Kootenay region of British Columbia, is a very popular playground for RV enthusiasts from across North America. Flanked by the rugged Purcell Mountain Range to the west and the majestic Rocky Mountains to the east, the Columbia Valley is commonly known as the "Valley of a Thousand Peaks," some of which rise above 11,000 feet. While the region, geographically, is situated in the far southeast reaches of British Columbia, many of its residents feel closer ties to Alberta since the nearest major City is Calgary.
SIGHTS ALONG THE WAY
Our four-hour journey, from Calgary to the southernmost part of the Valley, took us south on highway 22, through western Alberta's rolling foothills and east along highway 3, which snakes its way through mountainous valleys of lush vegetation and friendly alpine communities. While some of the towns and cities along the way are attracting new recreational residents, many continue their tenure as small sleepy towns of yesteryear and remnants of the booming coal mining economies that were enjoyed at the turn of the 20th century.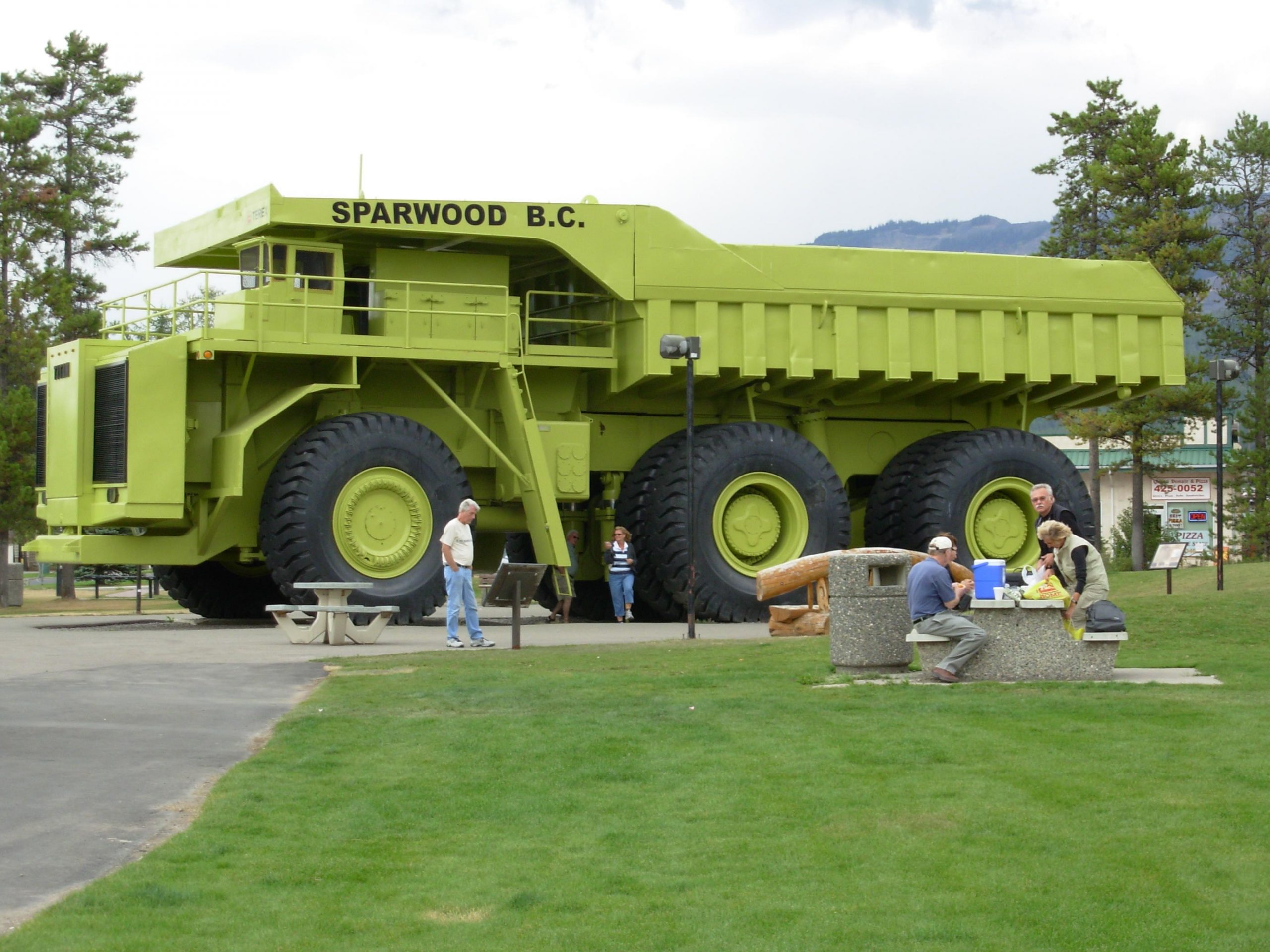 One of the most fascinating attractions, along Highway 3, is the Frank Slide Historical Site & Interpretive Centre. Local historians still reminisce about that day, on April 29, 1903, when Turtle Mountain broke apart and 82 million tons of boulders came crashing into the valley. The disaster obliterated part of the Alberta coal mining town of Frank, killing an estimated 70 people. The aftermath of the avalanche is now spread over 1.2 square miles of the valley's floor at a depth of about 500 feet. Local folklore includes a popular story about Sid Choquette who was a brakeman employed by the Canadian Pacific Railway. Shortly after the mountain came crashing down, he raced across the rocks and flagged down an approaching passenger train, preventing a catastrophic collision with the debris covering the tracks.
Continuing westbound along Highway 3 into British Columbia, there are numerous attractions, including the town of Sparwood's "Terex Titan" known as the world's largest tandemaxle dump truck and was used for mining coal in the area. Beyond Sparwood, the meandering highway passes through Fernie, the largest City along the route, before it eventually spills into the Columbia Valley near Cranbrook and the historic Old Town Site of Fort Steele.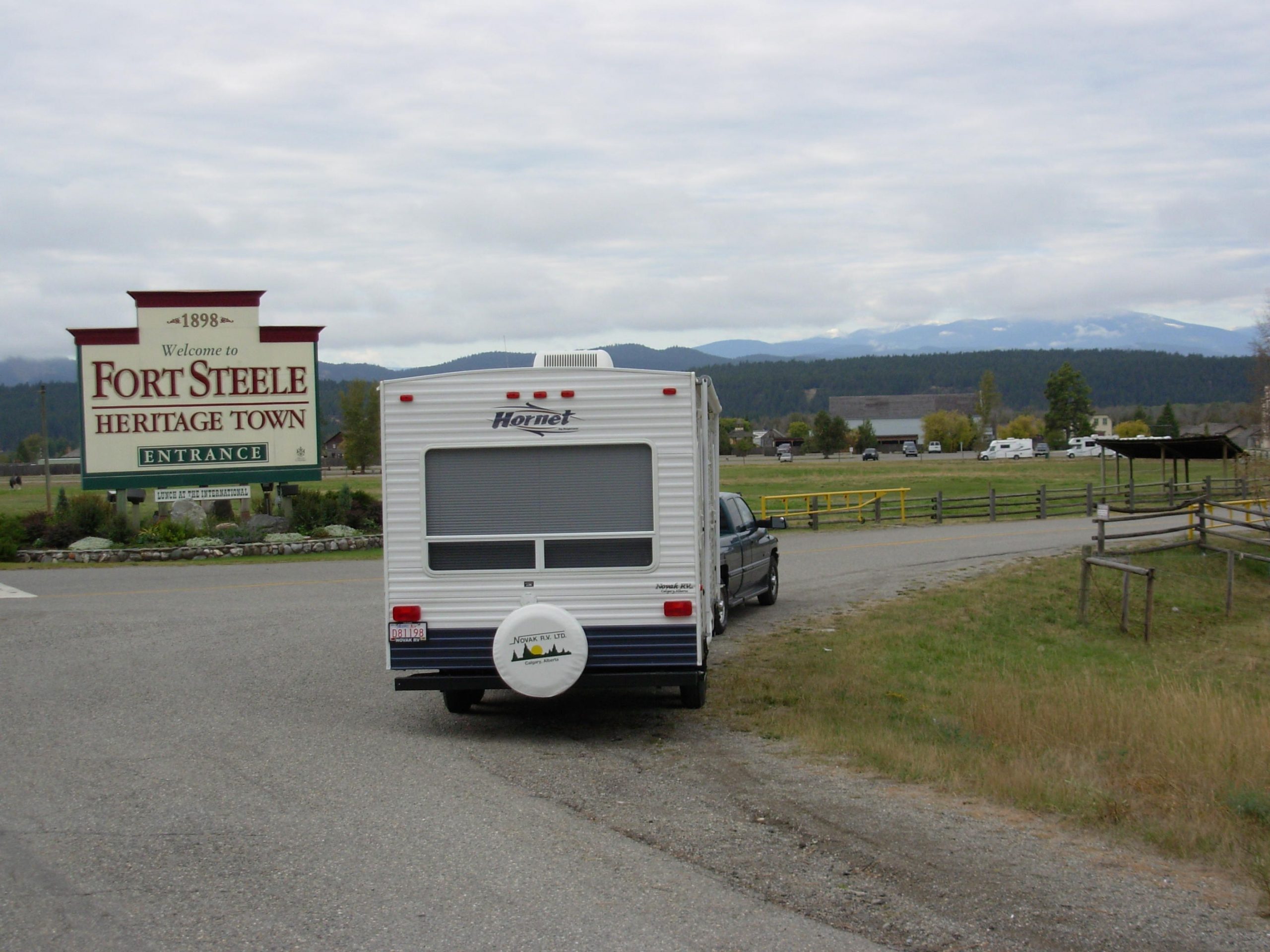 FORT STEELE-GOLD RUSH
This region of B.C, attracted early settlers pursuing the gold rush and contains precious secrets that continue to foster captivating legends. The first boom occurred in 1864 when gold was discovered at a local creek miners called Stud Horse, a name that government officials considered "improper" and later changed to Wild Horse Creek. One of several thousand miners who flocked to the area was Dan Drumheller, an American prospector who later wrote, "When we finally reached our destination, Wild Horse Creek on June 15, 1864, we found about 1,500 miners already on the ground and about 200 straggling miners arriving daily." Locals claim that the creek still produces small quantities of gold dust for those masterful at the art of gold-panning.
We spent two nights at Fort Steele Resort & RV Park, which is conveniently located within walking distance to the Old Town Site. They offer over 200 sites, are open year-round and provide all of the modern amenities, including pull-through and full hook-up sites.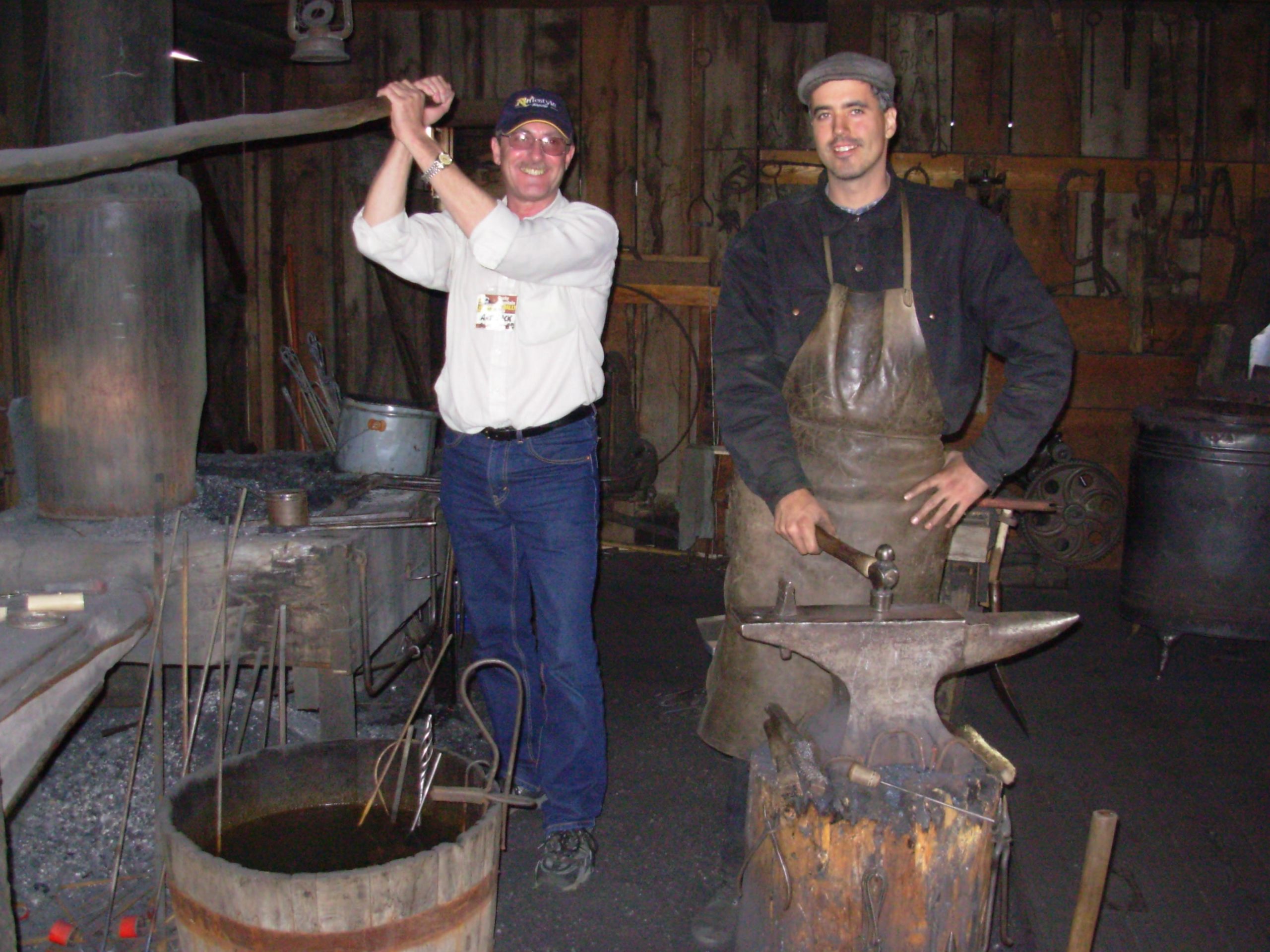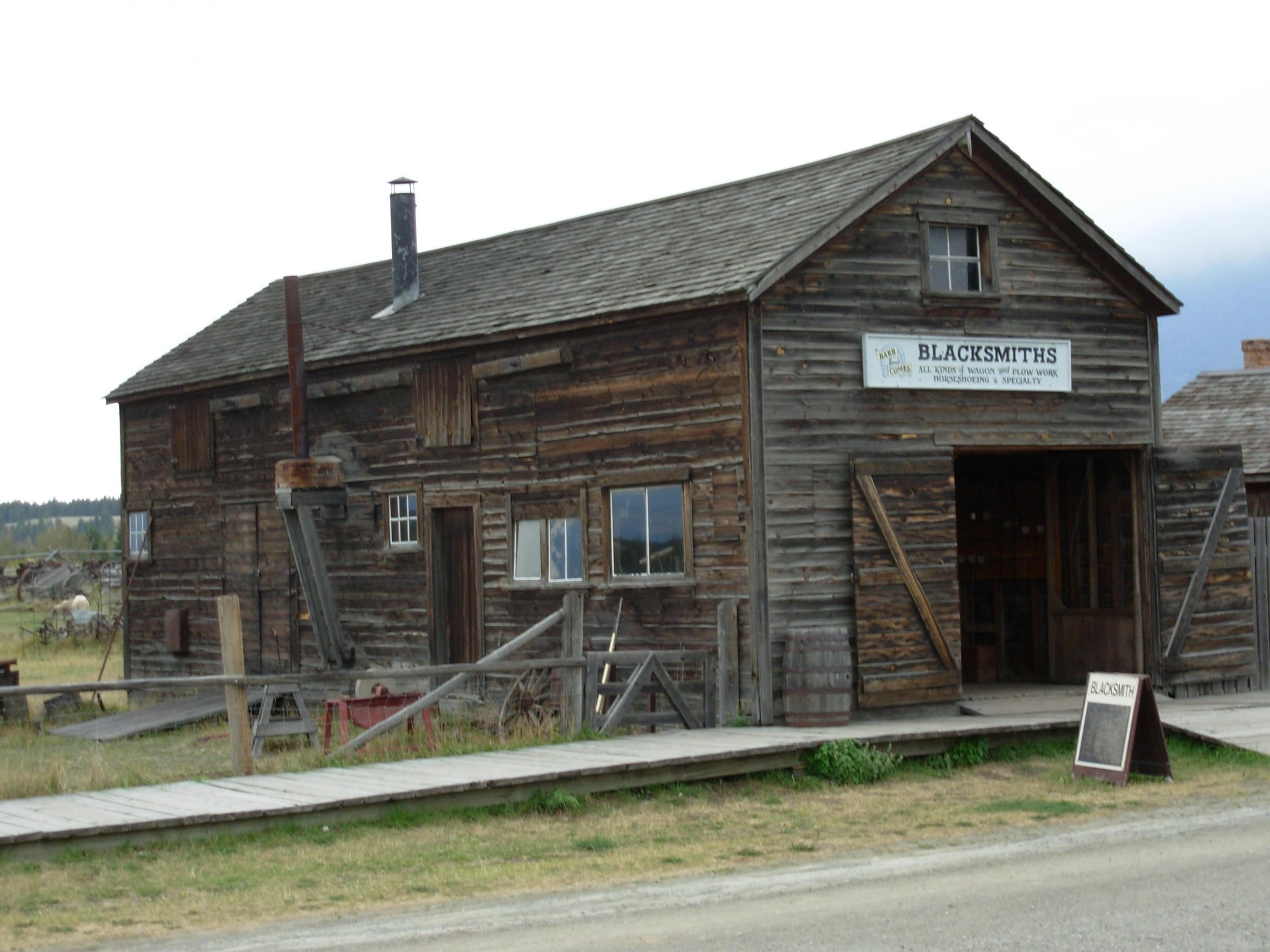 As luck would have it, one of our neighbours at the RV Park turned out to be a volunteer worker at the Old Town Site. Viola Hine graciously offered to provide us with a personalized tour and the next morning, she escorted us through the entrance gates at Fort Steele. Instantly transcending time, we were whisked back over 100 years to a life mostly forgotten in the 21st Century. Constantly a wealth of information, Viola recounted many fascinating stories about days gone by. While strolling past the "City Bakery & Confectionery," she recounted a story about town resident Mrs. Underhill who was suddenly widowed and left without means of subsistence. Well known amongst locals for her baking talents, she eventually convinced town officials that, despite being very "improper" during the 1890's, she needed to support herself and was granted permission to open the bakery and become the Town's first "legitimate" businesswoman. We suspect that the only other "businesswomen" of the day were those rarely spoken of, at least in public. A sign, posted in the lobby of the Windsor Hotel, reinforced our suspicion that the "world's oldest profession" played a role in this society. The sign reads, "Guests without baggage will please pay in advance."
We enjoyed a delicious lunch at the International Hotel, one of several superb eateries, cafes and restaurants scattered throughout the Town Site. Viola continued our history lessons, informing us that Fort Steele had a strong British influence, which resulted in certain traditions that were expected to be upheld. She mentioned one such tradition was for mothers to present their daughters, on their 12th birthday, with their first corset. This was a young lady's official entry into "womanhood" and societal expectations were that, "young ladies should reduce their corset size each year until the goal of a 15-inch waste-line was achieved, indicating they had reached maturity and were ready for marriage." During our lunch break, Viola excused herself and surprised us when she returned dressed in her stage clothes, suddenly transforming into "Mrs. Andrews."
After lunch, Mrs. Andrews guided us over to the local blacksmith shop and introduced us to Kevin Racette, known as Mr. S. Combs. Discovering my credentials, as a fellow tradesman, Mr. Combs took me under his wing to teach me a few essential skills about his craft. He kindly showed me the correct "fanning procedures" to power his manually-operated bellows, providing forge temperatures up to 3000 degrees Fahrenheit, which rival any modern machine-shop. Visitors to Mr. Combs' Blacksmith Shop are not only able to watch him work on many different projects but may even purchase his completed products.
The Fort Steele Heritage Town is open year-round and offers many exciting and unique things to do, including train rides, wagon rides, gossip tours, museum exhibits and live theatre, just to name a few.
KIMBERLEY, A BAVARIAN DELIGHT
A short 40-kilometre drive from Fort Steele lays one of the area's most popular destinations. The City of Kimberley traces its roots back to the early 1890s when prospectors discovered chicamon stones, or "money rock," on Sullivan Hill. This discovery led to the development of the underground Sullivan Mine, which produced lead and zinc ore and employed many local residents for almost a century until it stopped operating in 2001.
While visiting Fort Steele transcends time, arriving in downtown Kimberley transcends continents. This mountain city has evolved, from what was once a quiet little mining town, to become a quaint European-style Alpine City now known as the "Bavarian City of the Rockies." Surrounded by breathtaking mountain beauty, natural glacial lakes and picturesque valleys, Kimberley's famous downtown Platzl (we were told this is a German term, meaning plaza or market) features a "year-round party atmosphere." Dotted with outdoor cafes, flowers, unique shops and great restaurants there is always something happening, from eclectic and entertaining musicians to live street theatre and festivals. In addition, the Platzl contains the largest free-standing cuckoo clock in North America and delights visitors when the clock's doors open and out pops a yodeling Bavarian.
Travelers to Kimberley are frequently rewarded with sightings of an abundance of mountain wildlife that lives in, or travels though, the City. Deer and moose are very common sights and locals are quick to warn visitors that the occasional bear or cougar has been known to wander through the city. The "bear-proof" trash cans, scattered throughout the downtown core, provide evidence that this warning should not be taken lightly!
Getting around Kimberley can be a bit tricky if you are maneuvering a large rig. There is not much RV parking downtown and many of Kimberley's side streets are narrow, winding and steep. RVers traveling into the City's core might wish to find alternate transportation or park outside the downtown core and then plan to do some walking.
We stayed at one of several nearby RV Parks, Kimberley Riverside Campground, which is nestled along the pristine banks of the St. Mary River and located about an eight-minute drive from the Platzl. A modern, spacious facility, they feature 140 sites, including 46 pull-through, are located in close proximity to four world-class golf courses and a short distance from the popular 100-foot high Marysville Waterfalls. In addition to immediate access for many mountain trails, they offer river rafting, horseback riding and are home to the area's only Frisbee Golf Course.
SPRAWLING COLUMBIA VALLEY
Traveling north from Kimberley, just past Ta Ta Creek, Highways 93 and 95 temporarily merge until they split again at Radium Hot Springs. Once past Skookumchuk, the valley opens wide and it becomes obvious that this Columbia Valley encompasses an enormous amount of geography. From Cranbrook at the south to Golden in the north, this vast mecca runs about 248 km in length. Due to its massive size, travellers will enjoy ever-changing scenery with everything from glaciers, alpine tundra and massive stands of Douglas fir, to hoodoos and even prickly pear cactus in the lower, southern regions.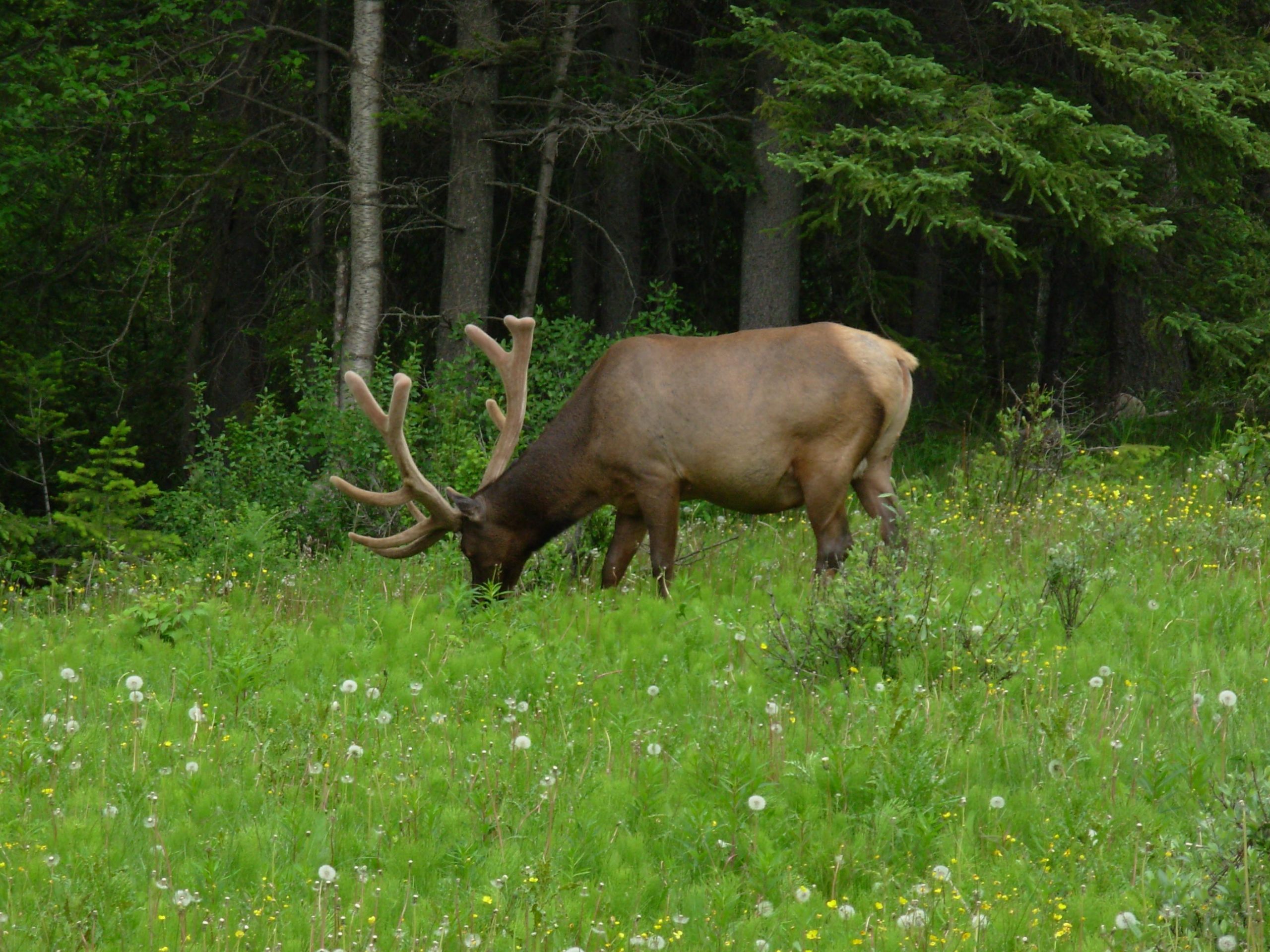 A large portion of the valley is comprised of the 180 kilometre long Columbia River wetlands, which claims to be the longest continuous-running wetlands remaining on the continent. While the wetlands are a well-known fertile wintering ground for many mountain creatures, including elk, deer, moose, rocky-mountain sheep and bears, each year early-May celebrates the return of about 250 species of birds. Birdwatchers will enjoy the popular annual seven-day Bird Festival, hosted by a group called "Wings over the Rockies," which is based in Invermere.
Getting around the Valley, by RV, is a relatively trouble-free experience. The main highways are well maintained and while there are some exceptions, most major thoroughfares are not particularly steep or winding. Most of the mainstream attractions offer an abundance of RV parking with adequate maneuvering space for large RV's. Be aware, however, that getting off the "beaten path" can be a little risky in an RV, especially on roads that climb up and out of the Valley.
RECREATION
Throughout the East Kootenays, recreational enthusiasts will discover a never-ending repertoire of four-season activities from which to choose. The region contains several world-class ski resorts, an abundance of fabulous golf courses and an adequate supply of RV Parks and Campgrounds ranging from rustic and un-serviced right up to posh, modern, full-service facilities. The waterways provide exceptional opportunities for boating, kayaking, canoeing, fishing, swimming and white-water rafting. A vast network of mountain and valley trails will delight hikers in summer and cross-country skiers in winter. More daring visitors may wish to embark upon mountain-climbing adventures or perhaps even explore year-round Hell-Skiing on the remote mountain peaks. For off-roaders, there are endless possibilities for horse riding, snowmobiling, biking, and ATV adventures.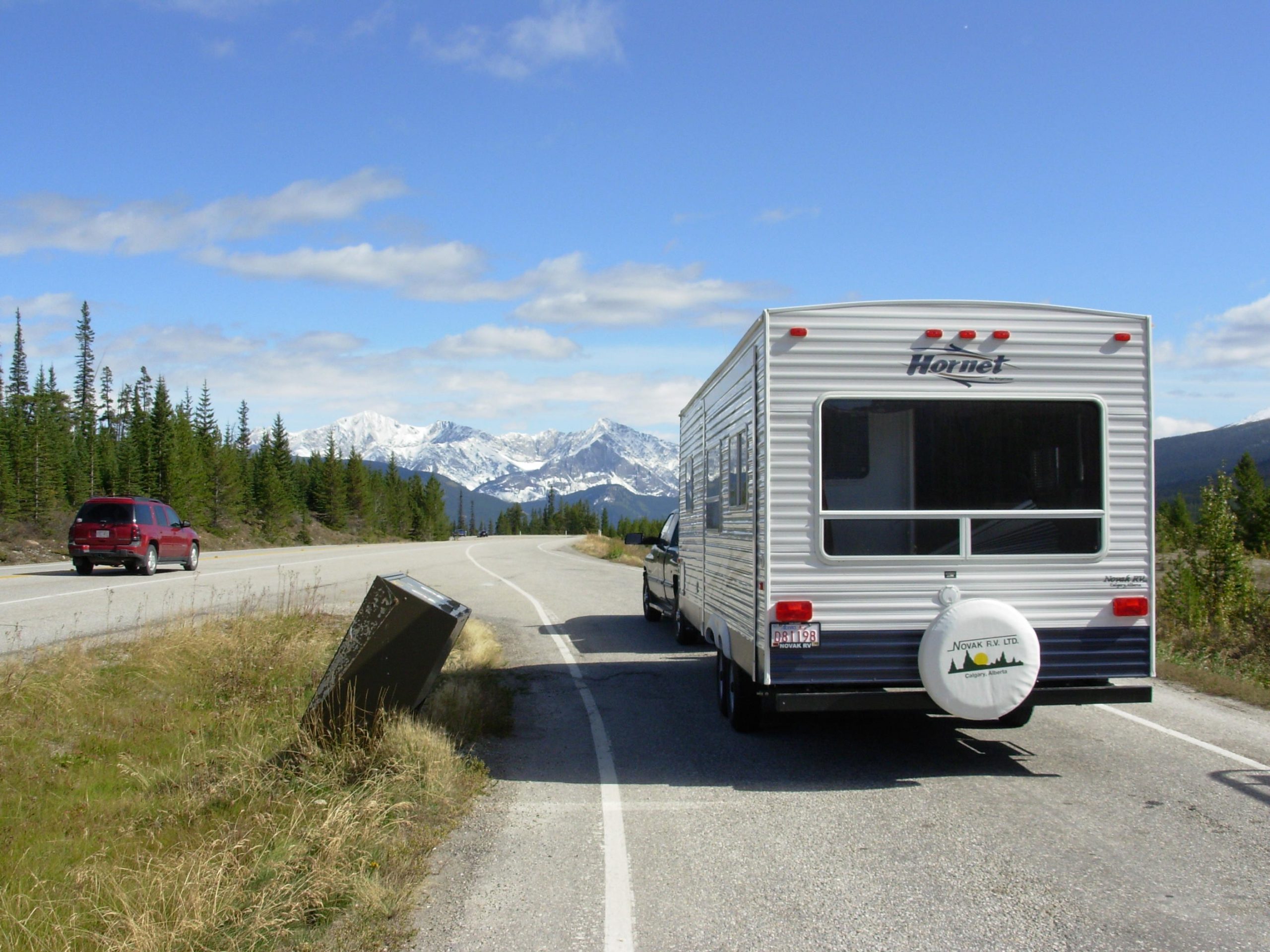 One unique attraction, that has always been a popular draw for travelers, is the proliferation of natural hot springs in this region. The towns of Radium Hot Springs and Fairmont Hot Springs are the best known, fully-developed hot-spring resorts. However more adventurous visitors, wishing to explore the backwoods, will find numerous hotspring waterways and pools scattered throughout the region. After a long, fun-filled day of adventure in the East Kootenays, nothing is more relaxing than soaking in a warm, mineral-rich, natural hot springs pool to unwind.
TRAVELING BACK
Traveling back to Calgary from either Golden or Radium Hot Springs, both in the north part of the Valley, will take about three hours and exiting the Valley at either location requires climbing up steep, winding highways. Either route connects to the Trans Canada Highway #1 which, when traveling East, passes through Banff, Canmore and the foothills region before spilling onto the Prairies.
For the best all-round experience in the Kootenays, don't hesitate to talk with local residents. They are extremely friendly, always a wealth of great information and usually more than happy to share their knowledge and experiences. We found some of the best sights to see were not necessarily always shared in the travel guides. For many visitors, including us, the East Kootenays and the Canadian Rocky Mountains provide once-in-a-lifetime, truly unforgettable memories.