An Autumn Visit to Prince Edward County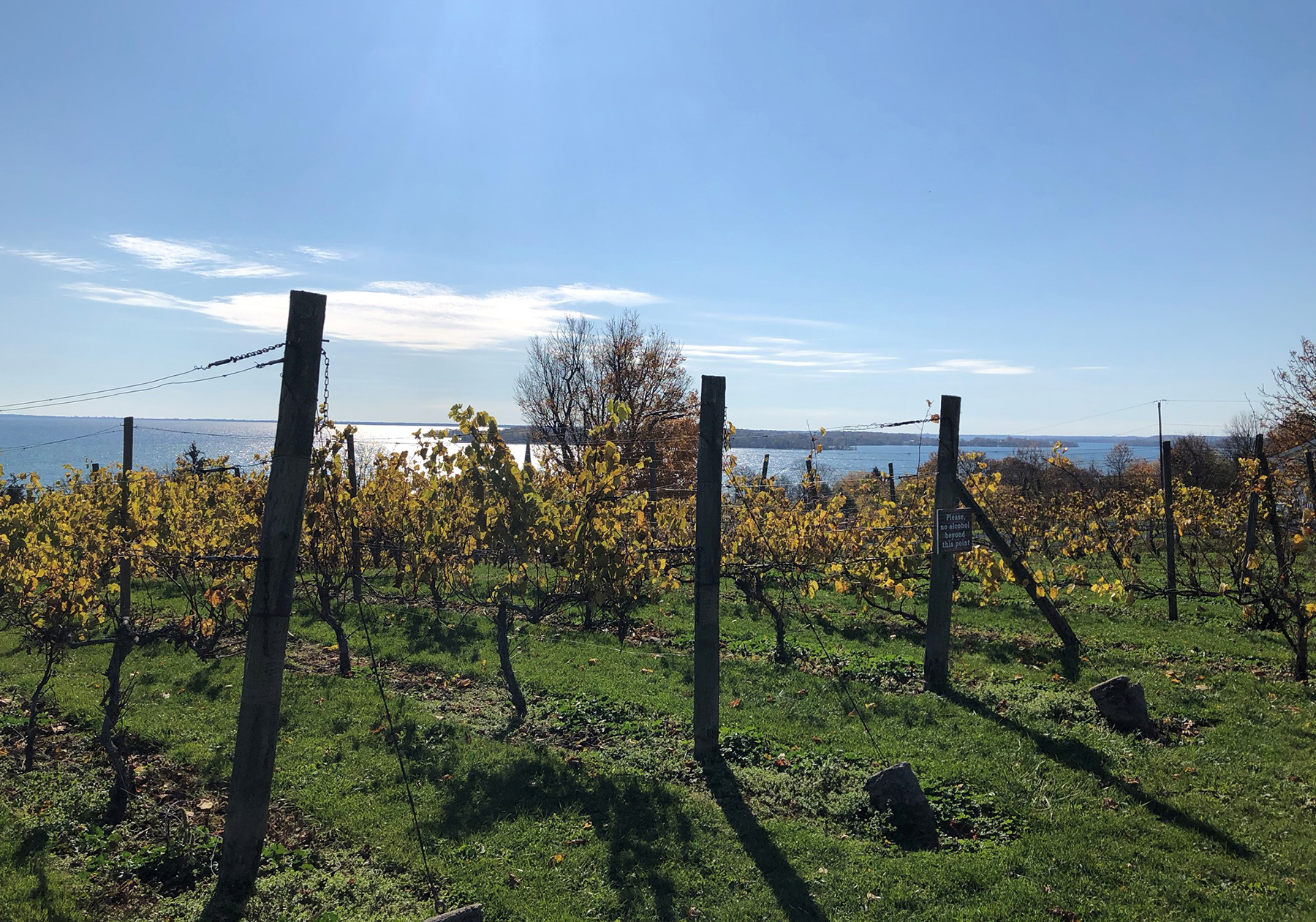 We like to visit popular destinations in the shoulder seasons. This fall, we drove to the Picton and Waupoos areas of Prince Edward County in Ontario. The island county, at the eastern end of Lake Ontario, architecturally reflects the era of settlement by United Empire Loyalists shortly after the American Revolution. As usual, for us, the visit was all about food and drink. Prince Edward County is known for its wine, cheese, and cider. We indulged in all three.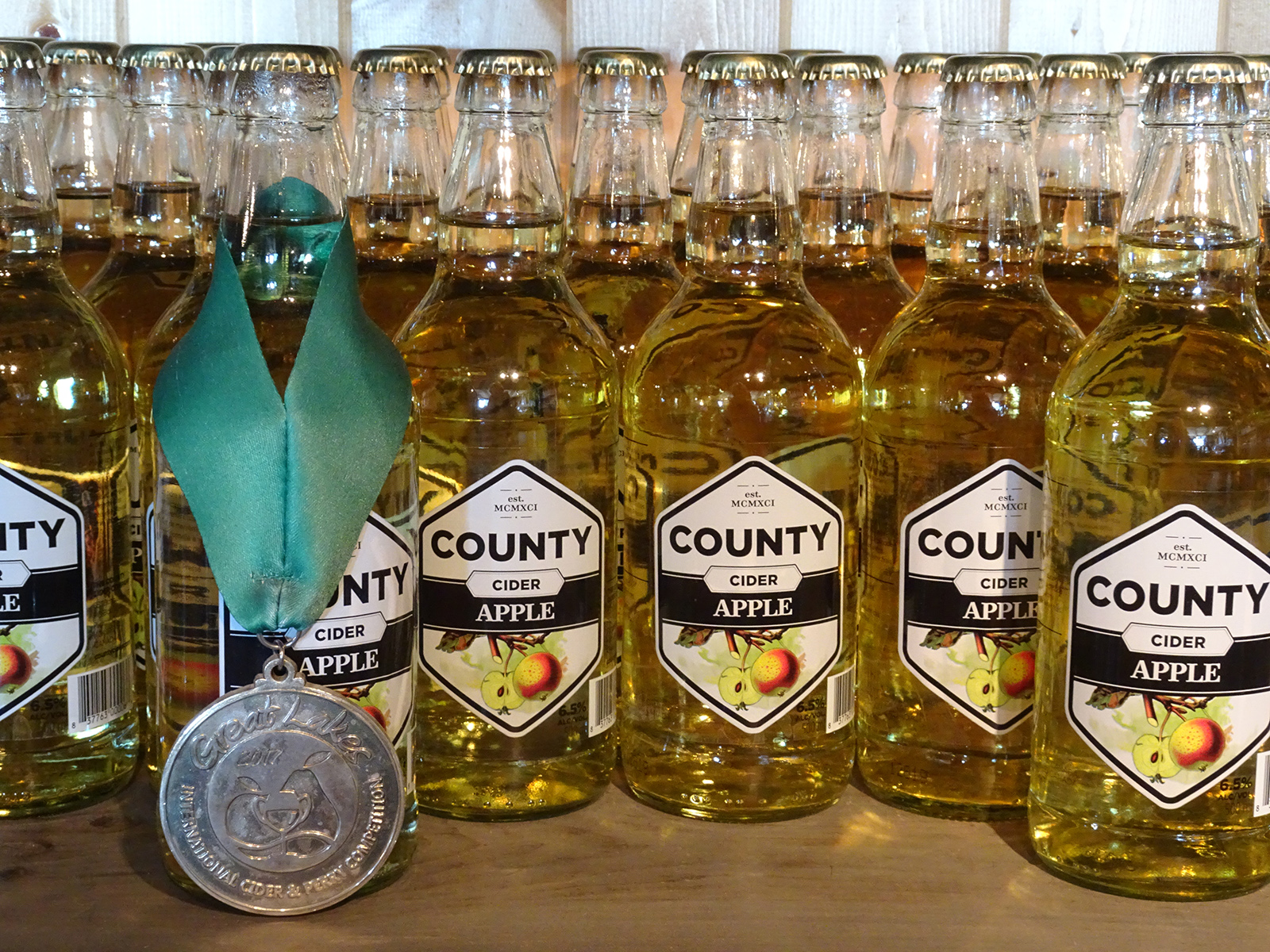 At the Miller House Brasserie, we sipped hot apple cider in front of a fireplace overlooking Picton Bay. At the County Cider Company, we tasted a line-up of ciders with assorted flavours. Just down the road, at Waupoos Estates Winery, we tried their Red Rabbit wine, appropriately named because waupoos, the Ojibwe word for rabbit, reflects the importance of the First Nations history in the area and the fact that wild rabbits are in abundance. At Fifth Town Artisan Cheese we observed cheesemaking and sampled their Truffles Gone Wild recommended to us by a friendly resident in downtown Picton. Our next visit will include sand dunes, beaches, art studios, restaurant dining, and all the other wineries and cideries we missed.
Autumn in Prince Edward County is the time of year when large bins along the roadsides overflow with squash and apples. The abundance of these inspired us to create the following recipe, a soup that can be enjoyed immediately or frozen for on the road.
---
ROASTED BUTTERNUT SQUASH SOUP
(Makes 8 to 10 servings)
Ingredients
1 extra-large butternut squash

2 apples

3 large carrots

1 large, mild onion

1 large, whole head garlic

1/4 cup (60 ml) olive oil

salt

pepper

1/4 tsp (1.25 ml) ground allspice

1/2 tsp (2.5 ml) ground ginger

6 cups (1500 ml) vegetable broth

1 cup (250 ml) table cream
Directions
Peel the butternut squash. Cut in half. Remove and discard seeds. Cut squash into 1-inch cubes.

Peel the apples. Cut into quarters. Remove and discard the core. Peel the carrots. Cut into large rounds. Peel the onion and cut into quarters. Divide the garlic head into cloves. Peel the cloves. Combine the squash, apple, carrot, onion, and garlic in an over-sized bowl.

Trickle olive oil over ingredients in the bowl. Toss well to cover all ingredients with oil.

Cover two baking sheets with parchment paper.

Spread squash, apples, carrots, onion, and garlic evenly on the baking sheets. Sprinkle generously with salt and pepper.

Roast in a pre-heated 350°F (176°C) oven for 30 to 45 minutes or until tender. Turn halfway through cooking time if vegetables are becoming dark on the bottom.

Place roasted ingredients in a large soup pot. Sprinkle with ground allspice and ginger.

Add 2 cups of the vegetable broth to the pot. Puree ingredients with a hand blender until smooth.

Stir in the remaining 4 cups of broth. Add extra broth for a thinner soup.

Bring the soup to a low boil over medium heat, stirring often.

Reduce the heat to simmer. Stir in table cream.

Remove from the heat and serve. Leftover soup can be frozen.
---
The Cooking Ladies' 10th cookbook, "On the Road with The Cooking Ladies, Let's Get Grilling", is available on Amazon at http://amzn.to/2CjLfR0 and wherever books are sold.
Follow The Cooking Ladies' on Facebook, Twitter, Instagram, and Pinterest. Links are on their website: www.thecookingladies.com.