1. RV CARE NETWORK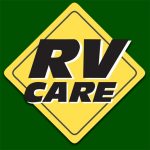 Did you buy your RV from an RV Care dealer? If so, access to the support of 60 full-service RV dealers across the country is even easier with the RV Care Dealer App. An easy-to-use directory to your nearest RV Care Dealer while on the road, simply tap the app when you need roadside assistance, service, or repairs in Canada. It even works without a live connection.
For more information visit: www.rvcare.ca 
---
2. GASBUDDY.COM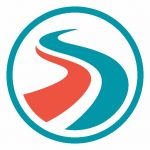 In the App world, this is an oldie but a goodie. A key portal to post and view real time retail gasoline prices, the app is devised to compare gas and diesel prices no matter where your travels take you. Enter the zip/postal code in your immediate area and perhaps save on your next fuel fill!
For more information visit: www.gasbuddy.com
---
3. RV COMPANION FREE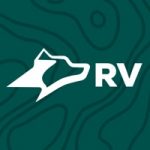 This is the ultimate checklist organizer, trip log and more. With its simplified design, RVers can update supplies as required; record vital campground information; create detailed trip logs of attractions or destinations; and keep track of vital set up procedures for your RV. It even has an auto-leveler and flash light when you need them on the fly.
(iOS only – available at the AppStore)
---
4. ROADTRIPPERS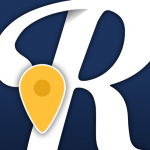 Planning a trip is always half the fun. The other half is discovering new attractions along the way. That's what the Roadtrippers App is all about. With a database that contains millions interesting locations, download this iOS- or Android-friendly unit to find an array of attractions – from landmarks and scenic areas to dining and shopping options.
For more information visit: www.roadtrippers.com
---
5. KOA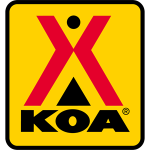 There are many ways to find a campground in the region you're visiting. However, you want to checkout KOA's exclusive App, which provides RVers with more than 450 KOA locations across Canada and the United States. This App also offers driving directions, campground site maps, site amenities, nearby attractions, photos, activities, and more!
For more information visit: www.koa.com
---
6.
OpenTable
OpenTable is a popular app and reward program for all foodies hoping to browse and book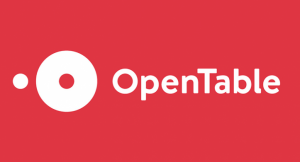 restaurants on the go. Users earn points for dining (typically each reservations earns 100 points), which can be exchanged for discounts at various restaurants or an Amazon gift card. When you are on the road and want to taste different cuisine, these points can really add up.
For more information visit: http://www.opentable.com/page.aspx?pageid=4
---
7.
Maps 3D Pro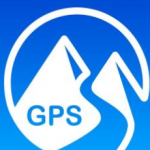 Maps 3D Pro is a helpful map app that provides searchable and routable maps designed for the outdoor lifestyle. Many map apps are geared towards cities and roads, but with Maps 3D Pro you can view routes in 3D and see the elevation gain or loss up ahead. This app will help you better visualize valley and mountain terrain.
For more information visit: https://itunes.apple.com/us/app/maps-3d-pro-gps-tracks-for/id391304000?mt=8
---
8.
WAZE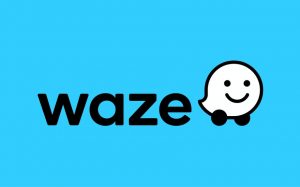 WAZE is currently the largest Community-based traffic and navigation app.  Drivers in your area share real-time traffic info such as closed roads, accidents, speed traps and road information. While you use the app it automatically updates you on status and when you detour to another location. Being community based, users can also arrange for carpooling. This app is sure to save you time and gas money while improving your daily commute.
For more information visit: https://www.waze.com/
---
9.
Outdoorsy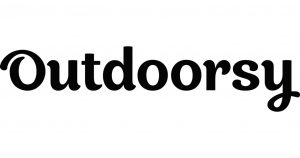 Outdoorsy is the app to connect outdoor enthusiasts. The iOS app connects you to events/meet-ups in your community and plan for outdoor ecursions while meeting new friends (and inviting old ones). Users can create their own event and share via social media and the app is worldwide. Cost: free for iOS
For more information visit: http://getoutdoorsyapp.com/
---
10.
AccuWeather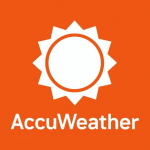 Need updates on the Weather while camping? AccuWeather is the perfect app for any camper looking to keep tabs on not just the temperature, but also provides information on air quality, sever temperature warnings, and even includes a radar that notifies the user of incoming thunderstorms.
For more information visit: https://www.accuweather.com/
---
11.
Campendium
Campendium is a nifty app that allows users to find campgrounds close by. The app has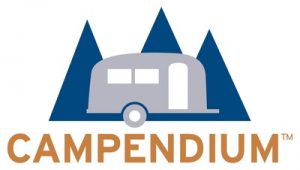 user generated reviews for each campsite, allowing campers the ability to research a campground quickly and effectively to make sure that the campground is ideal for their trip.
For more information visit: https://www.campendium.com/
---
12.
RVezy
Looking to rent the perfect RV for your camping trip? RVezy has you covered. RVezy allows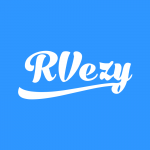 users to research various types of RV's for rent, and provides in depth knowledge on each vehicle. Experienced RVers are also able to list their vehicles on the site for rent.
For more information visit: https://www.rvezy.com/