Thor Motor Coach Reveals New Class C RV Floor Plans
A Special Report from our friends at Thor Motor Coach
ELKHART, IND. (Sept. 21, 2023) – The future of RV travel just got a whole lot more exciting! Thor Motor Coach® will present new Class C floor plans at the Dealer Open House in Elkhart, Indiana, from September 25th to 27th, 2023, with the new units scheduled to arrive at dealerships across North America in time for the Fall RV Shows.
Here's a glimpse of the new Class C head-turners: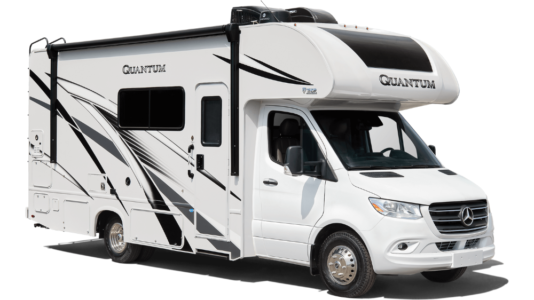 • Four Winds® and Chateau® 24LV and Quantum® GL24 – Your Perfect Getaway: Imagine the perfect escape with your friends, and now envision it with the 2024 Four Winds®, Chateau®, and Quantum® Class C Sprinter® motorhomes, powered by Mercedes-Benz®.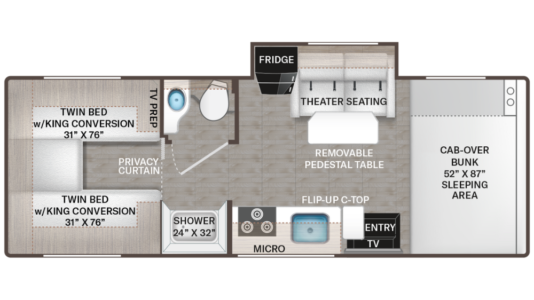 Tailored for unforgettable group getaways, the revolutionary 24LV and GL24 floor plans feature twin beds that offer comfort and flexibility. The twin beds also transform seamlessly into an oversized King bed for those planning a romantic weekend. Experience enhanced luxury with the new optional full body paint package featuring a protective mask for your motorhome investment. That's not all – with maximized exterior storage, you can bring items such as fold-up e-bikes and scooters, turning every camping trip into an adventure beyond compare.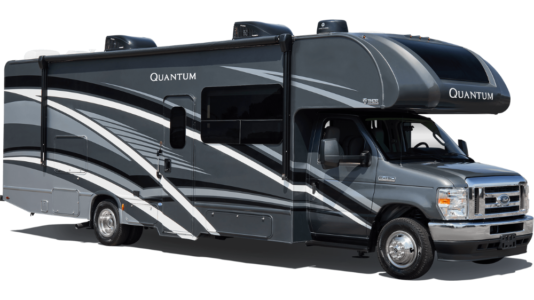 • Quantum® LP27 – Convenience On the Go: Unleash your sense of adventure with the 2024 Quantum® LP27, a Class C RV built on a Ford® E-Series Chassis that redefines the boundaries of luxury on the go. Boasting abundant space to stretch out and unwind, this motorhome offers a rear entertainment centre with a generously sized TV on a swivel mount for a cinematic experience. Smartly designed wardrobe and kitchen storage create ample room to stow away luggage and stock up on delicious meals for those unforgettable road trips.
Thor Motor Coach® will present a range of other model upgrades for the 2024 model year in the coming weeks.
RV enthusiasts are encouraged to check out the Thor Motor Coach® social channels for updates and behind-the-scenes peeks.
For more information, please visit www.thormotorcoach.com.
About Thor Motor Coach

Thor Motor Coach® is the only Made to Fit® motorhome brand in North America. Thor Motor Coach's diverse product lineup includes many of the world's most recognized Class A, Class B, and Class C motorhome brands. As an industry leader in innovative design, Thor Motor Coach builds various unique styles, sizes, and floor plans that feel custom-made – at a truly competitive price. For more information, visit ThorMotorCoach.com or call 800-860-5658.
Thor Motor Coach and all related model names, slogans, logos, trade dress, and trademarks are owned or used under license by Thor Motor Coach, Inc. All other trademarks are owned by their respective owners.