Planning a Romantic Road Trip this February?
Here's a collection of five lovely locations…
Curated by Monica Baer for American Coach®
February is the perfect time to plan a romantic trip that's all about spending quality time together. American Coach, an award-winning, ultra-luxury brand of recreational vehicles, has assembled a collection of five lovely locations that offer plenty of opportunities to connect, explore, and indulge.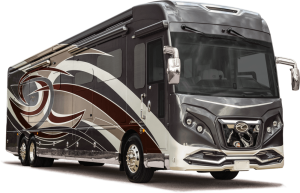 American Coach motorhomes are known for their exquisite design, lavish touches, and innovative engineering. New models feature luxurious amenities like heated porcelain tile floors, cozy electric fireplaces, high-end kitchens with stainless-steel appliances, quartz countertops with waterfall edges, and spacious master suites with king beds and spa showers. American Coach is an RV brand within REV Recreation Group, Inc., a subsidiary of REV Group®.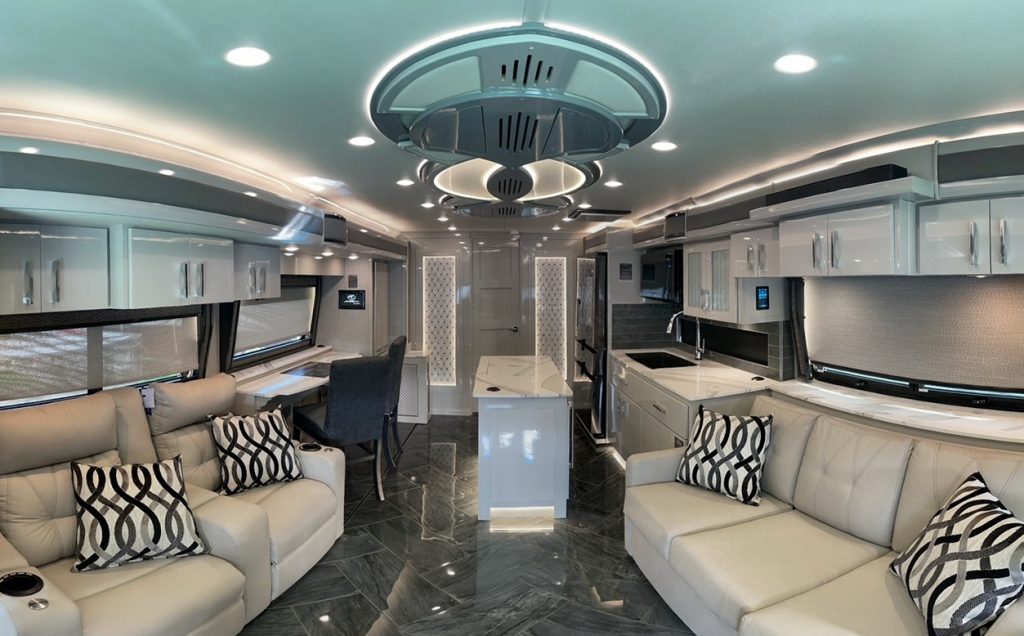 Please note: each 'Romantic Stop' has been researched but be sure to call ahead to confirm hours of operation for parks, restaurants, and other activities.
Finger Lakes Region, New York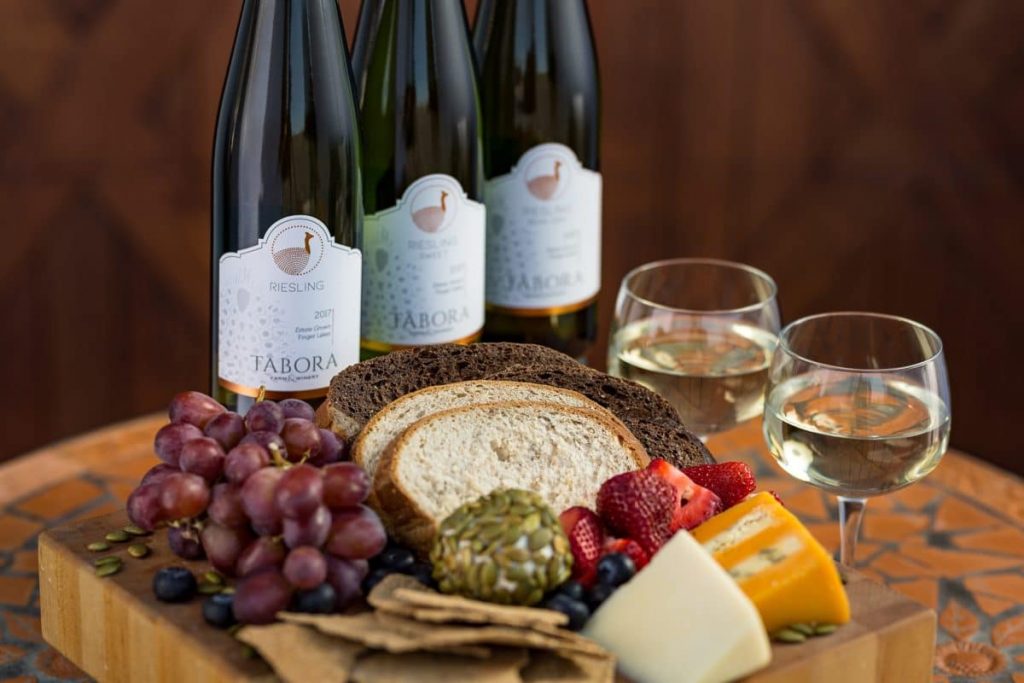 Winter is the perfect time to snuggle up together, enjoy a hot toddy, and delight in the pristine beauty of a fresh snowfall. The season is especially intoxicating in the Finger Lakes – a region that stretches from Syracuse to Rochester and is known for producing topnotch wines and a plethora of outdoor activities thanks to a copious amount of hiking, biking, and skiing trails. Altogether, travellers can enjoy 100-plus wineries and more than 1,000 waterfalls and gorges that dot the area.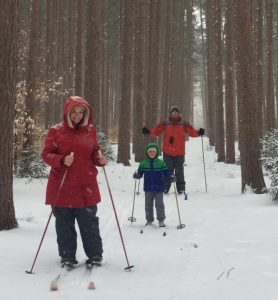 For example, the Cumming Nature Center near Naples, New York, has 12 miles of groomed ski trails, a three-mile loop for snowshoeing, and 15 miles of hiking trails that wind through diverse habitats. From rare hemlock bogs and active beaver ponds to an iconic 90-year-old red pine stand, there's an abundance of enchanting nature to discover at this outdoor preserve.
After a full day on the trails, consider relaxing at Spa Mirbeau. Lounge or nap in the resting room with its heated foot pool, take in an herbal infused sauna, steam room, or the heated whirlpool spa with its private bar in the Aqua Terrace.
For those who'd like to ignite their senses of taste and smell, the Seneca Lake Wine Trail in the heart of Finger Lakes wine country beckons. Along the way, be sure to visit Dr. Konstantin Frank Wine Cellars. Dr. Frank's (as it's often called colloquially) sparked the "Vinifera Revolution" when he planted the first vinifera vines in the eastern United States. His bold act led to a renaissance in winemaking in New York.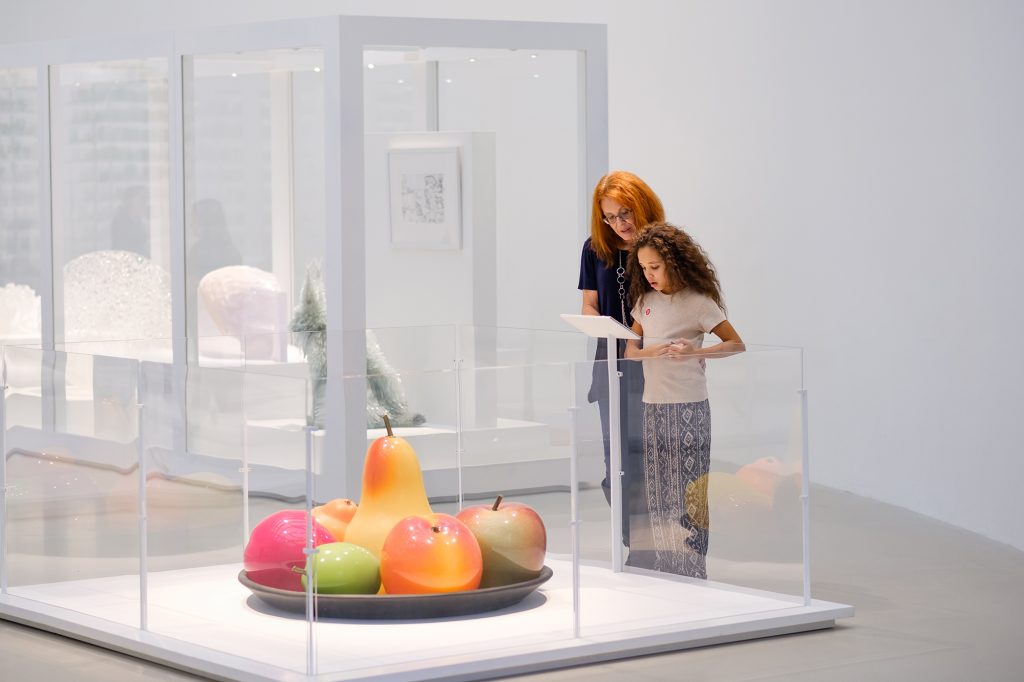 Finally, what's more alluring than luscious glass creations. The Corning Museum of Glass is home to the world's most comprehensive collection of glass, the world's foremost library on glass, and one of the top glass-working schools in the world. Watch master glassblowers at work, take a class together, or go back in time and learn about the long history of this unique artistry.
Asheville, North Carolina
Nestled in the beautiful Blue Ridge Mountains, this picturesque town offers couples a range of activities, from watching spectacular sunsets and enjoying outdoor activities to unique dining experiences. What's more, this iconic town is also home to one of the world's most renowned spas.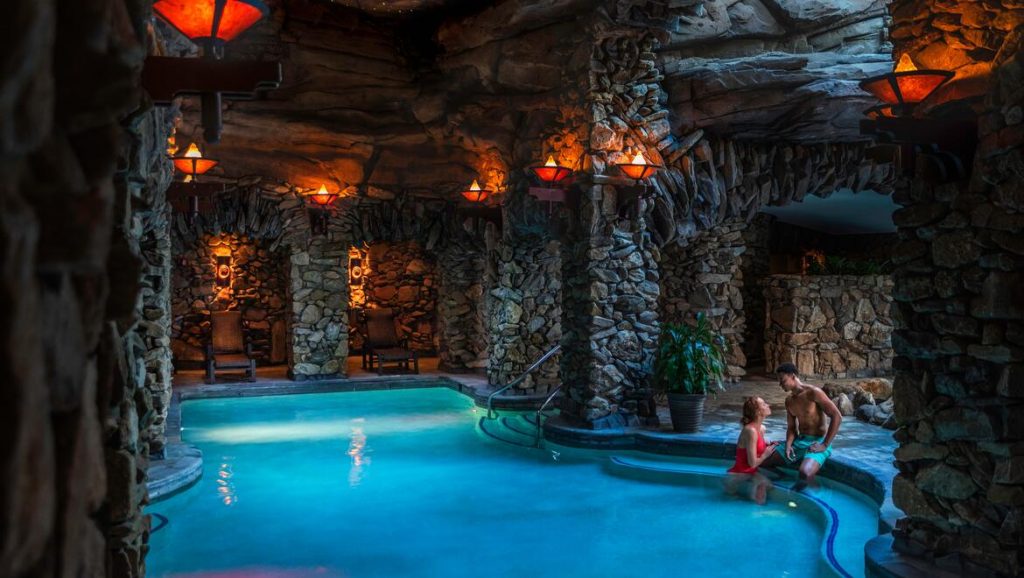 Built into the side of the mountain, the award-winning subterranean Spa at Omni Resort Grove Park Inn brings the outdoors in with breathtaking natural light and stunning rock formations. Spa guests can take advantage of an outdoor hot tub and multiple pools complete with underwater music. Cap off the day with dinner at the Sunset Terrace where diners can feast on steaks, seafood, and gorgeous mountain views.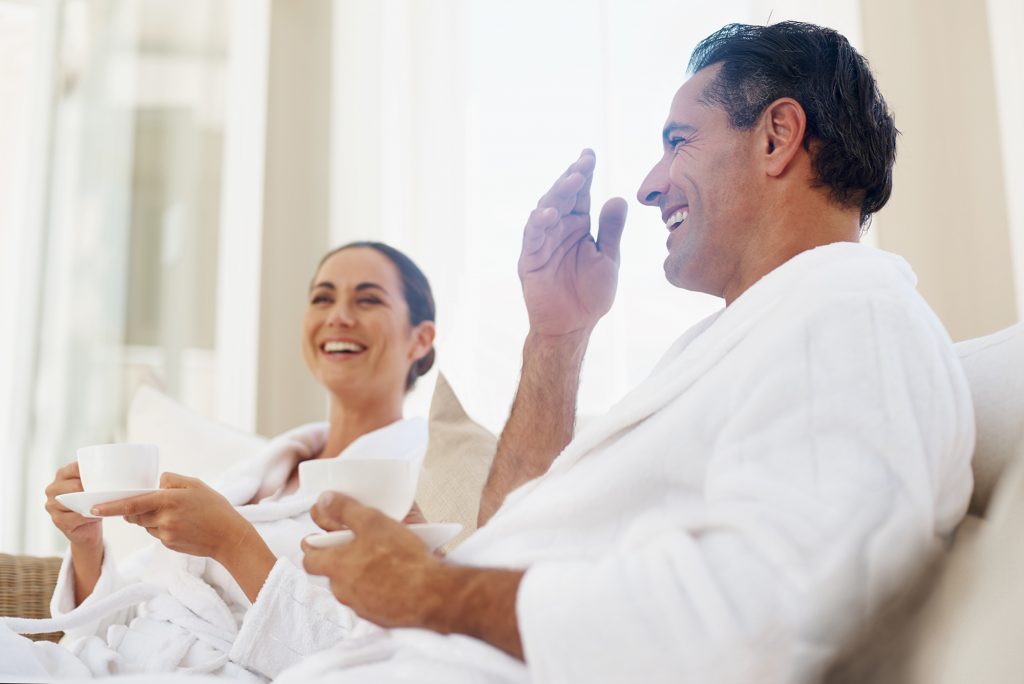 For a more low-key spa experience, try the Sauna House. This Nordic-style bathhouse has a cedar dry sauna, an Aspen wood wet sauna, two private infrared saunas, a cold plunge, cold showers, and a team of massage therapists who make it easy to unwind.
The mountains and small towns surrounding Asheville are also home to incredible hikes – many of which reward adventurers with amazing waterfalls. Bridal Veil Falls is just one of dozens in the area. Those who'd like a scenic drive, can hop on the Blue Ridge Parkway and stop at any of the designated outlooks for sweeping vistas and gorgeous photo opportunities. For beer lovers, Asheville is a true treasure. With 100 local beers on tap, it's known as one of the best beer towns in the country.

Finally, a trip to Asheville isn't complete without a visit to the Biltmore Estate. The 250-room castle is America's largest home and the 8,000-acre grand estate has forested trails, beautiful gardens, and the nation's most visited winery – all of which are perfect ingredients for a day filled with romance, beauty, and love.
RVers can spend the night at Bear Creek.
Referred to as one of Georgia's Golden Isles, St. Simons Island is southern charm personified. With white sandy beaches and oak trees draped in Spanish moss, St. Simons Island, Georgia, is regularly rated one of the most romantic places in the United States. In fact, the community takes its stunning scenery so seriously that there are building restrictions in place to preserve the natural beauty of the island.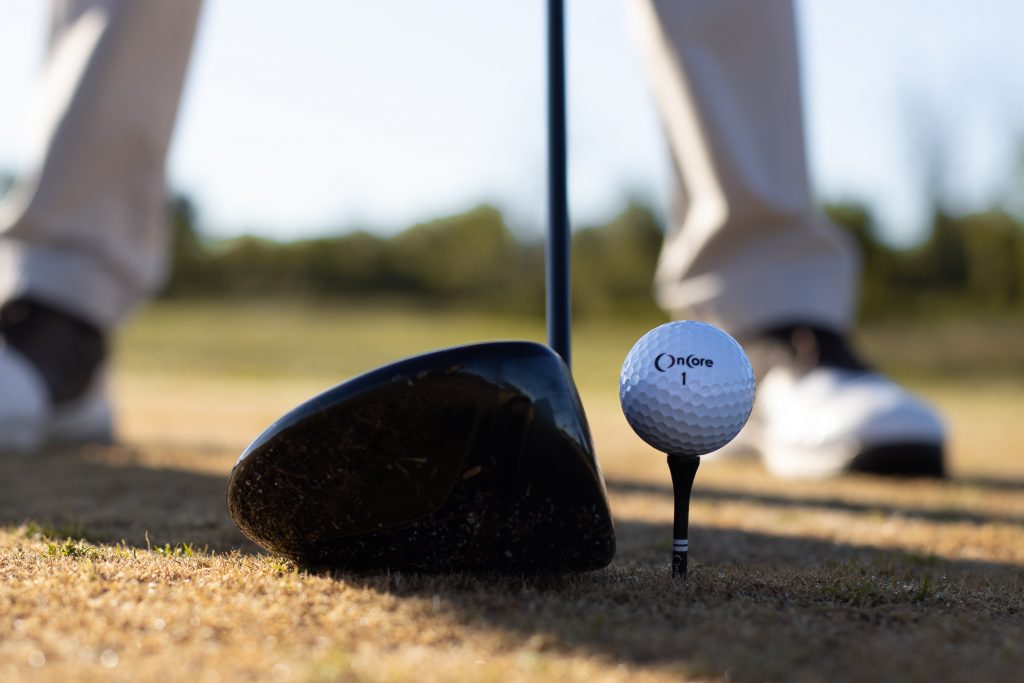 Golf enthusiasts will enjoy the newly restored King & Prince Beach & Golf Resort where the 18-hole championship course combines challenging play with the magnificence of the landscape. Golfers tee off among ancient forests, towering oaks, vast salt marshes, and across a handful of lakes and lagoons.
After golf, start the evening with a leisurely cruise and dolphin watching aboard the String of Pearls, a 71' yacht that motors through St. Simons Sound. Pack a cooler and take in the spectacular sunset while lingering over drinks and tasty morsels.
Back on land, check out Massengale Park, a shaded picnic area located along Ocean Blvd. and an access point to East Beach. Spend time at Golden Isles Olive Oil where they offer cooking classes or the option to a make a charcuterie board that can easily be paired with the perfect bottle of wine. After appetizers, head over to Georgia Sea Grill for unique dishes prepared with locally sourced ingredients.
Jekyll Island is just a 20-minute drive away and perfect for a romantic day trip. This quiet coastal haven has miles of beaches and lots to explore. Take a couples horseback ride along the beach, visit the Georgia Sea Turtle Center or book a serene kayak tour with 4-H Tidelands Nature Center.
RVers can spend the night at Coastal Georgia RV Resort.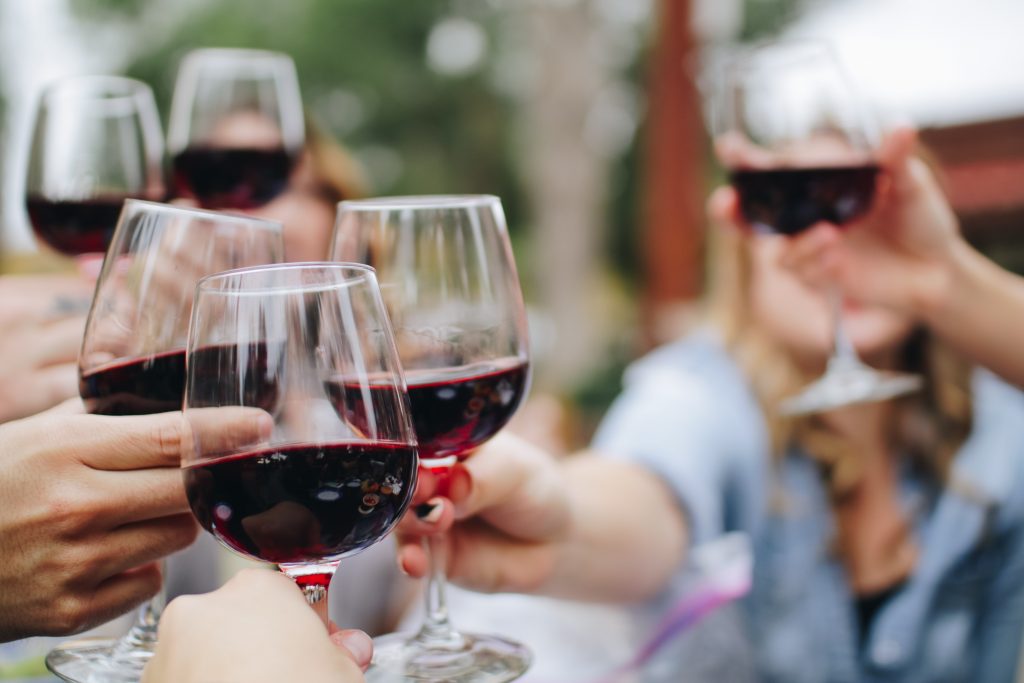 Take a trip to Florida's Emerald Coast and discover the hidden gem of Rosemary Beach with its quaint European charm and powdery white sand beaches. This planned community, which was designed in 1995, is at the eastern end of scenic Highway 30A, between Panama City and Destin.
Upon arriving at Rosemary Beach, stroll hand-in-hand through the town center. With its sidewalk cafes and elegant shops it feels like being on a romantic jaunt through Europe. Just a few blocks from the center, follow cobblestone streets and winding pathways to take in picturesque cottages and beautiful carriage homes. Every home is architecturally unique and provides easy entertainment.
In the northwest corner of Rosemary Beach is an elaborate butterfly garden. A wooden walkway weaves through colourful plantings that lure butterflies and enchant visitors. To enjoy more of the local flora and fauna, follow a 2.3-mile fitness trail of sand paths and boardwalks that includes stops at pocket parks with fountains and shaded benches that are perfect to steal a kiss.
The area's spectacular beaches are often still warm in the winter but even a chilly day offers plenty to do, especially during the 30A Wine Festival held every February. Over the course of five days, the festival showcases renowned distillers, vintners, and culinary favourites. The celebration includes a series of events and workshops that wine enthusiasts and bourbon lovers will relish within the captivating town of Alys Beach.
Another charming town along Highway 30A is Seaside – made famous in the Jim Carrey movie, The Truman Show. The town is washed in the soft seaside colours of pink, baby blue, aquamarine, coral, and peach. It boasts three public greens, including one that is strung with twinkling lights and is home to a row of permanently parked food trucks that offer everything from crepes to grilled cheeses and barbecue. Real romantics should visit the town's iconic chapel with its stunning 68-foot bell tower, which makes it a popular wedding venue.
RVers can spend the night at Sun Outdoors.
Located on a bluff overlooking the Pacific Ocean, Mendocino is an enchanted, unspoiled gem. Beautiful Victorian homes, saltbox cottages, well-kept gardens, and artsy shops are the perfect ingredients for a slow exploration of this picturesque village. Stop for an artisanal indulgence at the Mendocino Chocolate Company or enjoy dinner at Cafe Beaujolais, a laid-back white-tablecloth French restaurant located inside an 1893 Victorian farmhouse.
Just a few miles from Mendocino is Russian Gulch State Park. This beautiful park includes a three-mile canyon festooned with delicate ferns and mosses, stately redwoods, rhododendrons in the spring, a 36' waterfall, and spectacular views of the Pacific Ocean.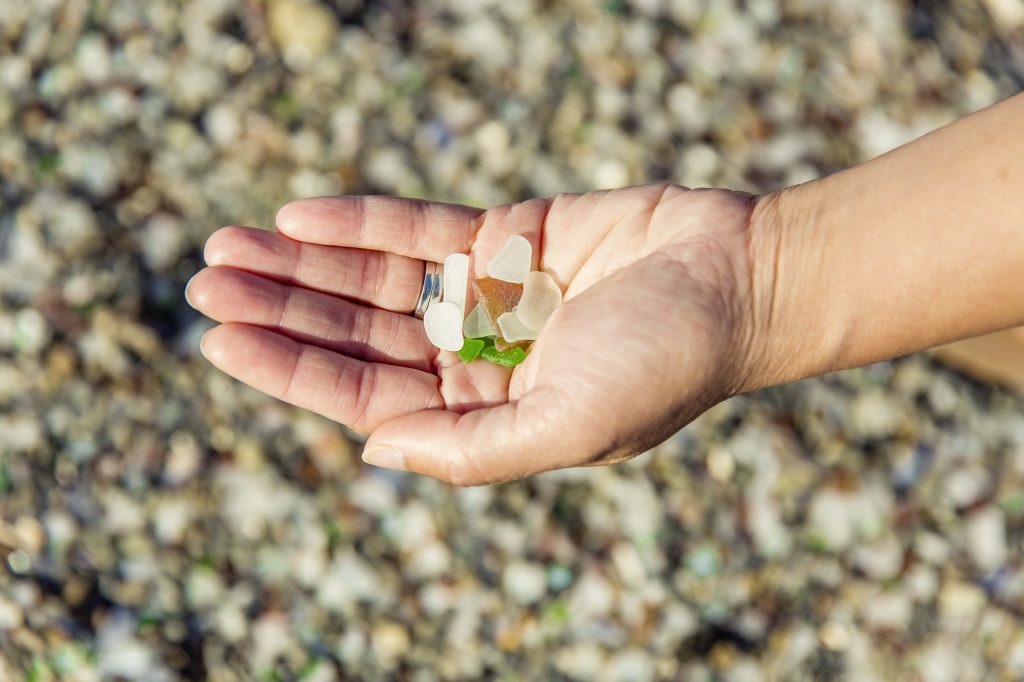 Down the road in Fort Bragg, visit Glass Beach, one of the most romantic places in the area. Stroll a beach pebbled with smooth sea glass treasures of all shapes, colours, and sizes just waiting to be discovered.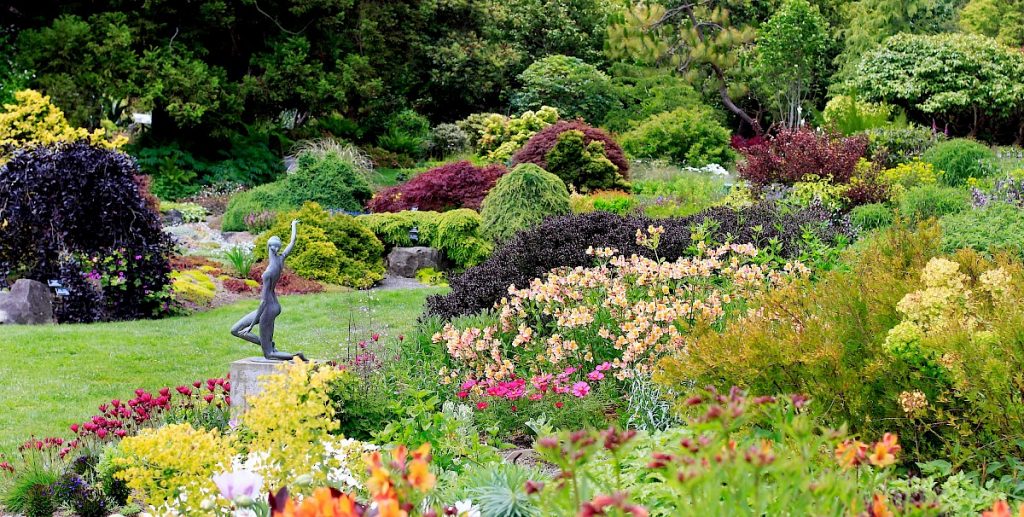 Fort Bragg is also home to Mendocino Coast Botanical Gardens – a rare public garden that fronts the ocean shore. The colorful floral displays are an amazing backdrop for the thunderous waves that buffet the coast.
Last-but-not-least, explore another love language and book a whale watching charter boat to see California Gray Whales as they migrate north to Alaska from Baja California.
RVers can extend the beauty of a visit to Mendocino with beach-side camping at Westport RV Park.
For more information on American Coach and to peruse the luxury brand's 2022 models, visit americancoach.com.
About REV Recreation Group, Inc.
REV Recreation Group, Inc. is a REV Group® subsidiary and a leading manufacturer of Class A Gas and Diesel recreational vehicle brands. This company has one of the best and longest standing distribution networks in the industry and boasts some of the industry's most recognized and iconic brand names such as American Coach®, Fleetwood RV®, and Holiday Rambler®. Headquartered in Decatur, IN, which is also its principal manufacturing location, it operates two state-of-the-art service and repair centers and a genuine parts online warehouse.
About REV Group, Inc.
REV Group® companies are leading designers and manufacturers of specialty vehicles and related aftermarket parts and services, which serve a diversified customer base, primarily in the United States, through three segments: Fire & Emergency, Commercial, and Recreation. They provide customized vehicle solutions for applications, including essential needs for public services (ambulances, fire apparatus, school buses, and transit buses), commercial infrastructure (terminal trucks and industrial sweepers), and consumer leisure (recreational vehicles). REV Group's diverse portfolio is made up of well-established principal vehicle brands, including many of the most recognizable names within their industry. Several of REV Group's brands pioneered their specialty vehicle product categories and date back more than 50 years. REV Group trades on the NYSE under the symbol REVG. Investors-REVG