Take your Camping Adventures to a New Destination Every Week…
 Terego offers a full range of fascinating destinations across Canada!
About 400 wineries, farms, breweries, and other private hosts across Canada are ready to welcome you to a new dimension in RV camping – Terego is a membership network that provides access to overnight camping at a wide variety of locations… here is a snapshot of 5 cool camping destinations – stay tuned to www.rvlifemag.com for a monthly update focussing on additional Terego locations available exclusively to members.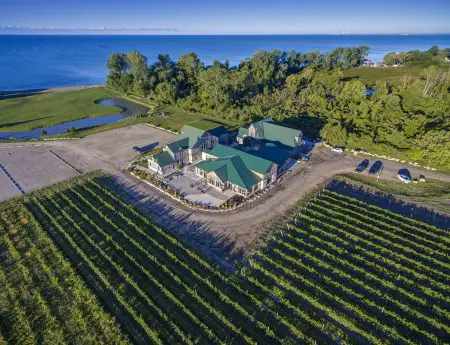 Photo courtesy Terego
Sprucewood Shores Estate Winery
Southwestern Ontario
Sprucewood Shore Estate Winery is one of the most popular hosts of the Terego network in Ontario. It's located in Canada's southernmost region. A place that has a temperature similar to that of central Italy and northern California. The winery in a Tuscan-style building is really beautiful, and the wines, produced in small batches, are of exceptional quality. On top of that, the property features a pretty beach on the shore of Lake Erie. Imagine enjoying a picnic basket made from local produce (sold at the vineyard), accompanied by a Pinot Grigio with your feet in the sand!
To book an overnight stay, visit www.terego.ca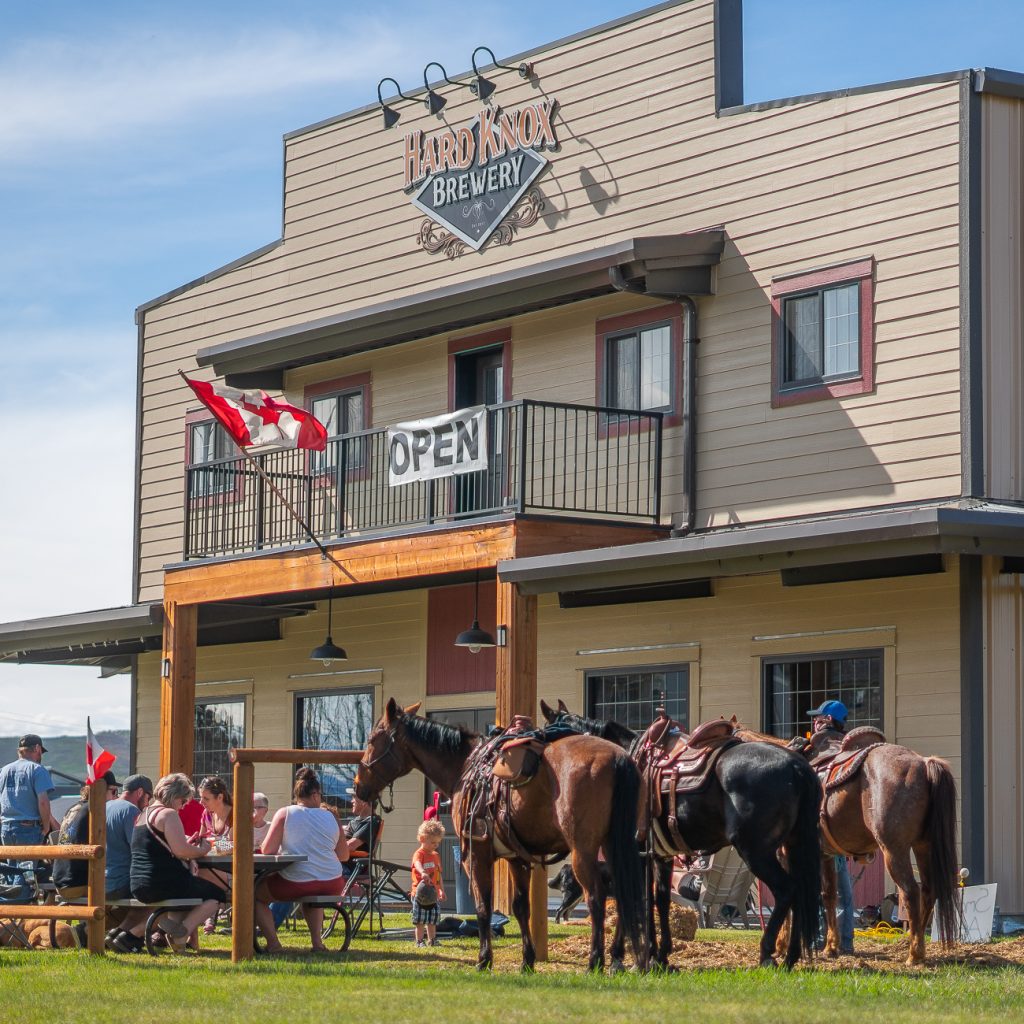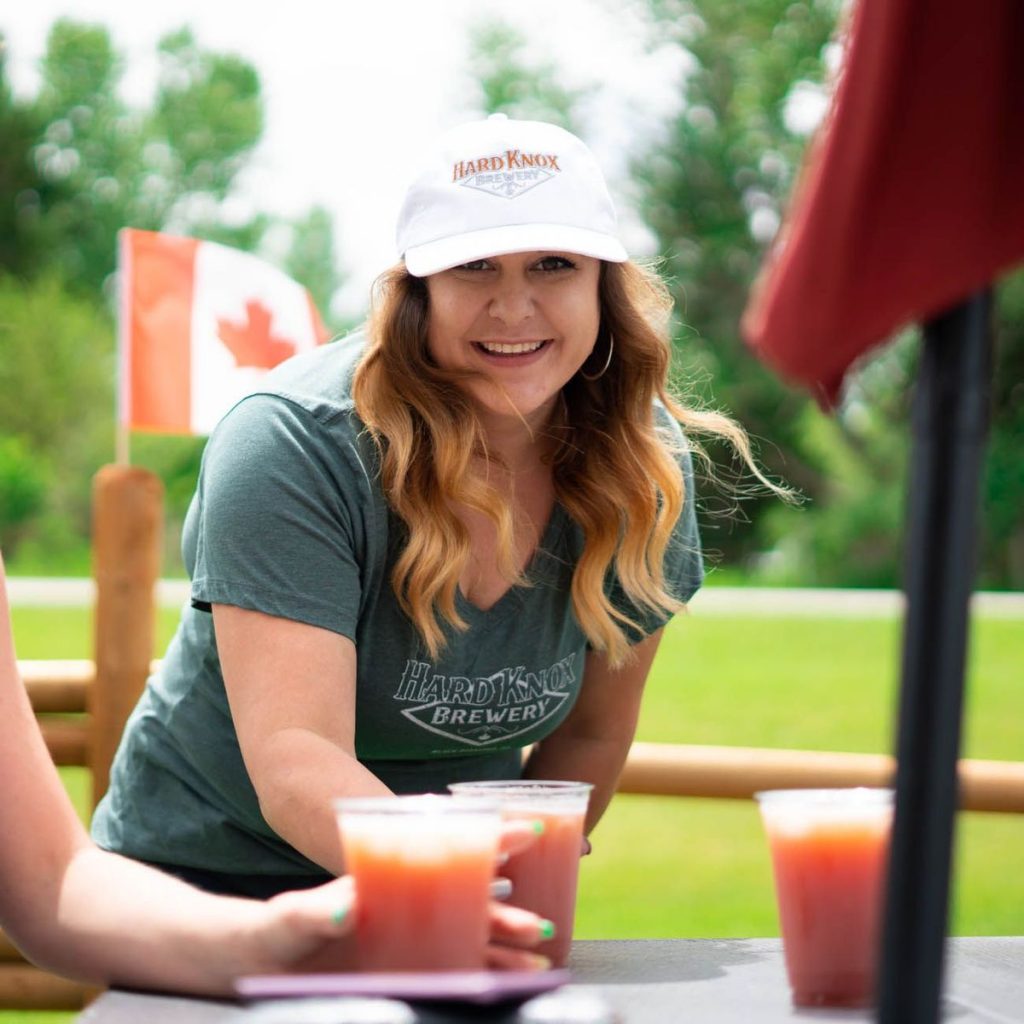 Photo courtesy Hard Knox Brewery
Hard Knox Brewery
Calgary Region, Alberta
You won't find a more Albertan brewery than this one! The name Hard Knox™ was created to pay homage to how the area was built, from those that came out west along the Dusty Trail, to the Grunt Work those experienced in the coal mines and oilfields, to the farmers who work sun up to sun down. You'll feel right at home when you step through the doors, with its casual cozy vibe, a community hub for all to enjoy; local residents, cyclists, Terego RVers… and even horse riders! The brewery is located 35 minutes South-West of Calgary.
To book an overnight stay, visit www.terego.ca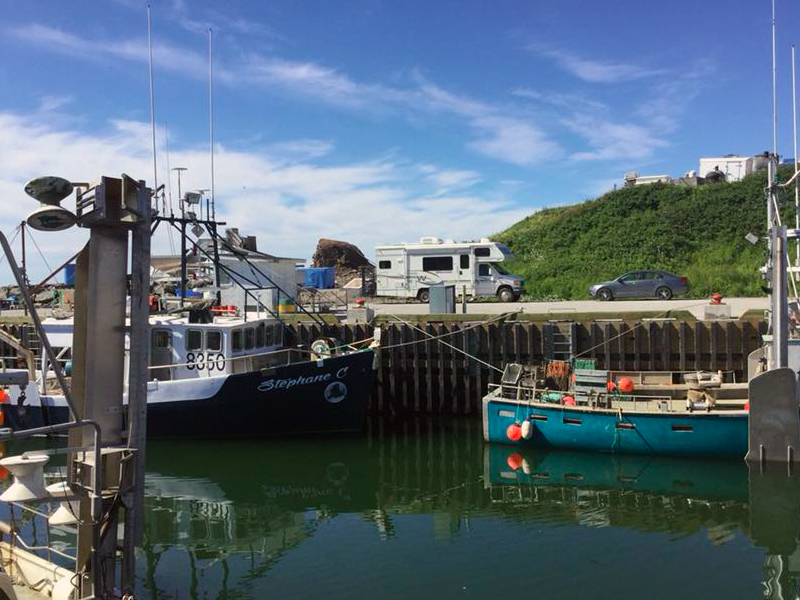 Photo courtesy Vincent Revelle, Terego Member.
Poissonnerie Lelièvre, Lelièvre et Lemoignan
Gaspesie, Quebec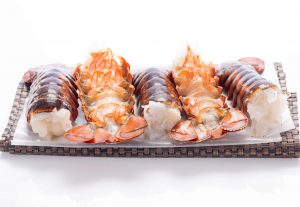 Instead of experiencing the Wild Wild West, perhaps you're considering heading east this summer for a seaside trip. Lelièvre, Lelièvre and Lemoignan Fish Market is located at the eastern tip of the Gaspé Peninsula. Cod fishing in the Atlantic Ocean goes back many centuries and is full of souvenirs of coastal people adventures. Lelièvre, Lelièvre and Lemoignan is more than just a fish store; it is a museum and privileged witness of the entire fishing industry. Fish arrives by boat, next to the factory, where it is transformed upon reception. Terego members can park their RV right on the dock, where they have a view on the fishing port and can watch the boat as they come and go.
To book an overnight stay, visit www.terego.ca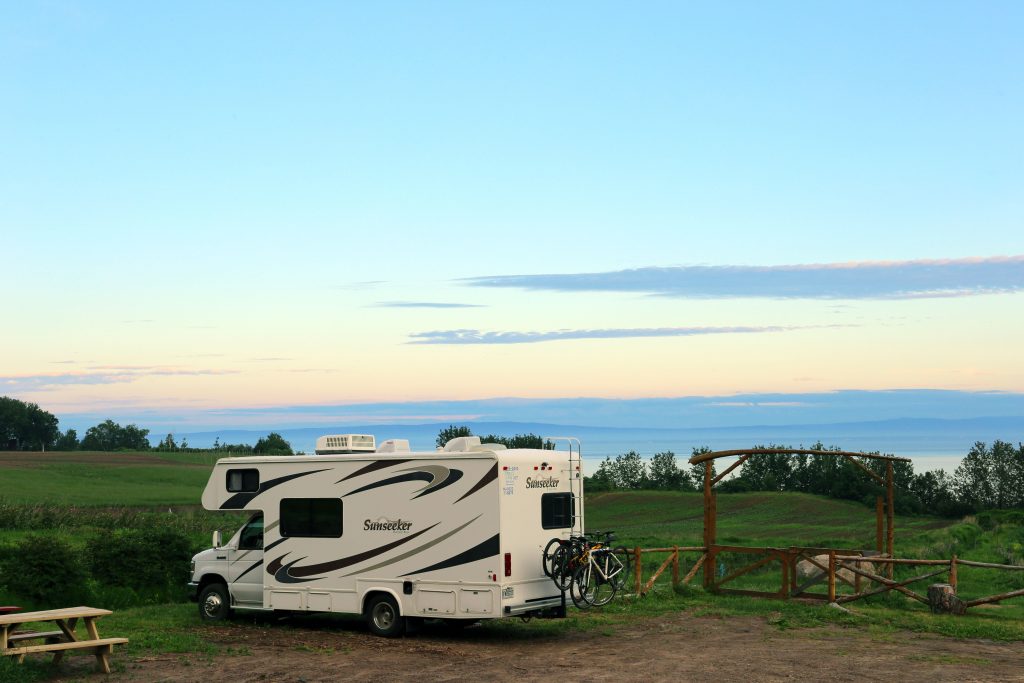 Photos courtesy Terego Members Isabelle Zimmer, and Marie-Ève LeHouilliere.
Les Jardins du Centre
Charlevoix, Quebec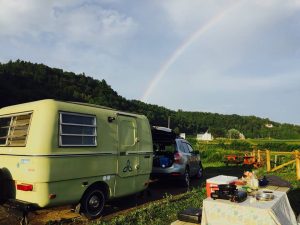 Les Jardins du Centre is a small family-owned vegetable farm in the Charlevoix tourist region. For 4 generations, the Pilote family has been growing fruit and vegetables on their land between the sea and the mountains. When you get there, we recommend that you try the broad bean, or "gourgane" as they call it in French. Local residents are particularly fond of the traditional broad bean soup. It doesn't get more local than that! RV Parking at the farm offers a superb view of the St. Lawrence River.
To book an overnight stay, visit www.terego.ca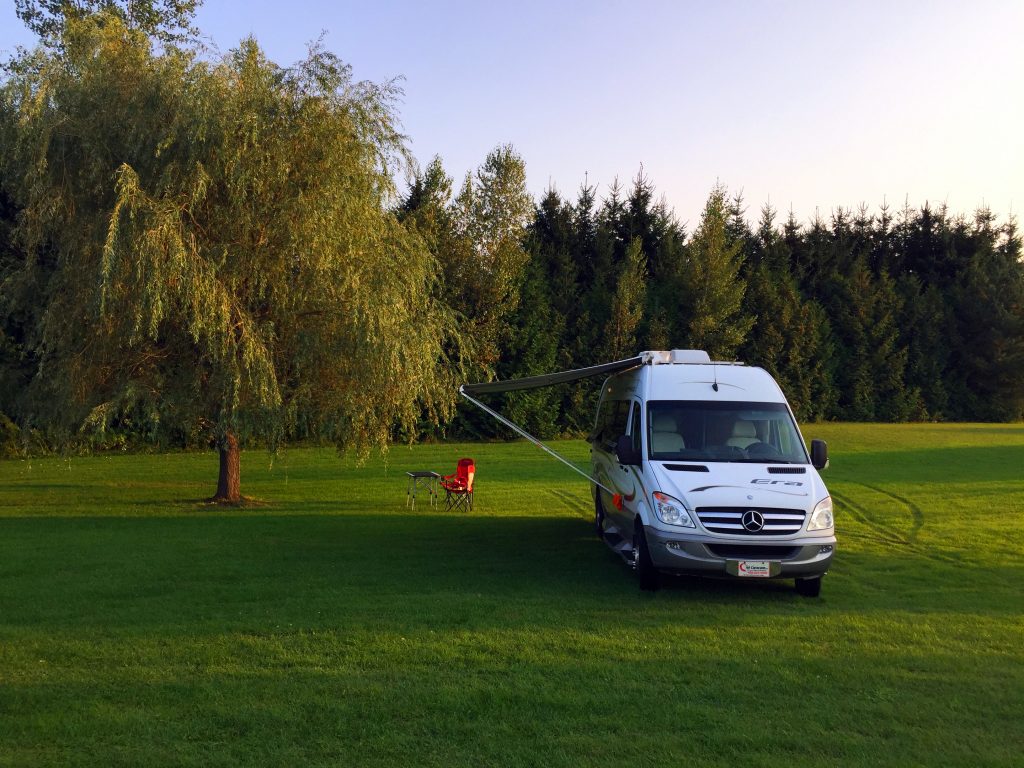 Photo courtesy Rejean Theeoret, Terego Member.
Villeneuve Blueberry Farm
Ottawa and Countryside, Ontario
Villeneuve Blueberry Farm is a family-focused farm, where you will find a blueberry farm for self-picking – or you can purchase already picked blueberries – and an orchard. The ancestral Villeneuve farm is over 160 years old. The ancestral home of the Villeneuve family was built in the 1860s. Today, the Vergers Villeneuve and Blueberry Farm are owned by the descendants of the same family. Visitors can visit the orchard which spreads over 40 acres and. And if you are lucky, the owner, Michel Villeneuve will show you the winery where he makes his fruit wines.
For more information please visit:
https://www.terego.ca/en/producer/vergers-villeneuve-blueberry-farm
To book an overnight stay, visit www.terego.ca