RV Seminars from the Spring Camping & RV Show
The Toronto Spring Camping and RV Show "The Big One", held in February 2021, included a series of expert RV seminars, offered FREE to the public who visited the online event.
These seminars were available on demand at the show's website until the end of August, when they were moved to the show's YouTube channel.
RV Lifestyle Magazine is delighted to be able to share the links to the seminars at the show's YouTube channel, courtesy of the show management, sponsors, and exhibitors.
Over the next few weeks, RV Lifestyle Magazine will spotlight the videos from the 12 RV Show seminars.
This week, our focus is on RV rentals, with a special presentation by Michael McNaught of RVezy, the peer-to-peer RV rental system that has become one of North America's most innovative options for families seeking the thrill of the RV experience.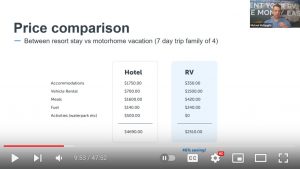 Michael guides us through the vacation cost comparisons that show how you can save money and enhance the family value of your vacation by renting an RV rather than flying to a destination resort, or driving your car and staying at motels along the route, eating in restaurants, and visiting roadside attractions.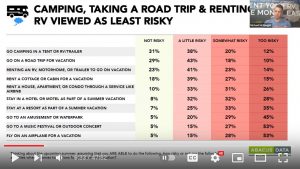 He explains why families feel safer and more comfortable in an RV than they do in a hotel or motel, how your RV experience compares to that of other families, and the various safety and convenience factors that have made RV travel and accommodations so popular in the modern era.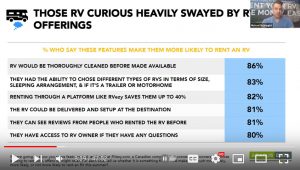 Michael continues by showing the key elements of the "peer to peer" RV rental experience that enhance the enjoyment of your RV adventure,
And he concludes by explaining how current RV owners can earn income by joining the fleet of RVezy members.
All in all, a fascinating and thoroughly informative session, whether you plan to rent an RV, or rent YOUR RV.
To view the FREE presentation at the Spring Camping and RV Show YouTube channel, please follow this link:
For more information on RVezy, please visit the website at www.rvezy.com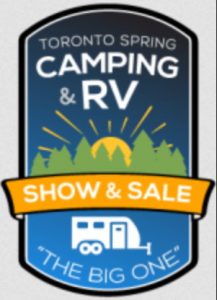 The 2022 Toronto Spring Camping and RV Show is scheduled to take place LIVE at International Centre, on Airport Road, Malton, Ontario, show dates are as follows:
Thursday, March 3, 2022       10:00 AM – 7:00 PM
Friday, March 4, 2022            10:00 AM – 7:00 PM
Saturday, March 5, 2022        10:00 AM – 7:00 PM
Sunday, March 6, 2022          10:00 AM – 5:00 PM
Please check the website as the show dates approach, to confirm details for the LIVE event, and to sign up for online elements of the various seminars and presentations.
www.torontospringcampingrvshow.com