These Products Are Available
SUPER VENT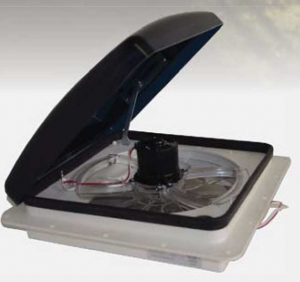 Super Vent 14'' smoke lid, white screen frame and collar, 12V, 3 speed switch, reversible air flow, 5″ square garnish included, fits 14″ x 14″ opening uniform installation.
Atlas Part #142-5
---
SMART SURGE PROTECTOR

This American made surge protector has a higher rated wire (6) Awg, offers brighter 3 color LED indicators, surge fault indication and it is protected with a water resistant all weather receptacle shield. With this rugged pull handle, it makes it easier to plug and unplug from the power source.  CSA approved
Atlas Part #400-20     30A
Atlas Part #400-21     50A
---
MONITOR PANEL W/PUMP SWITCH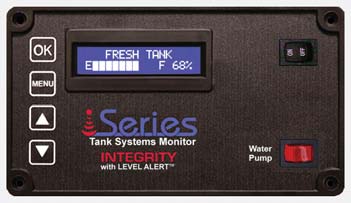 Never guess on your tank levels again! View all your tank levels as well as LP in a percentage readout on a backlit LCD screen. Tank Level Monitoring system uses external sensors. No Drilling required only aluminum strips on the sides of the tank. Will also monitor battery voltage. Includes Water Pump Switch mounted in the faceplate.
Atlas Part #454-8
---
IW60 ON-DEMAND WATER HEATER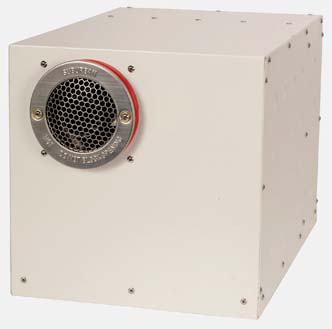 Suburban's iw60 on demand water heater was developed with. Industry-best: BTU output (60,000), freeze protection – built-in and standard, 3 try direct spark ignition – safe and reliable. The iw60 features Suburban's exclusive 2-stage modulating combustion system (mcs). The mcs monitors: inlet water temperature, inlet water flow, output water temperature, output water flow.
Atlas Part #564-25
---
FORTRESS POWER LOCK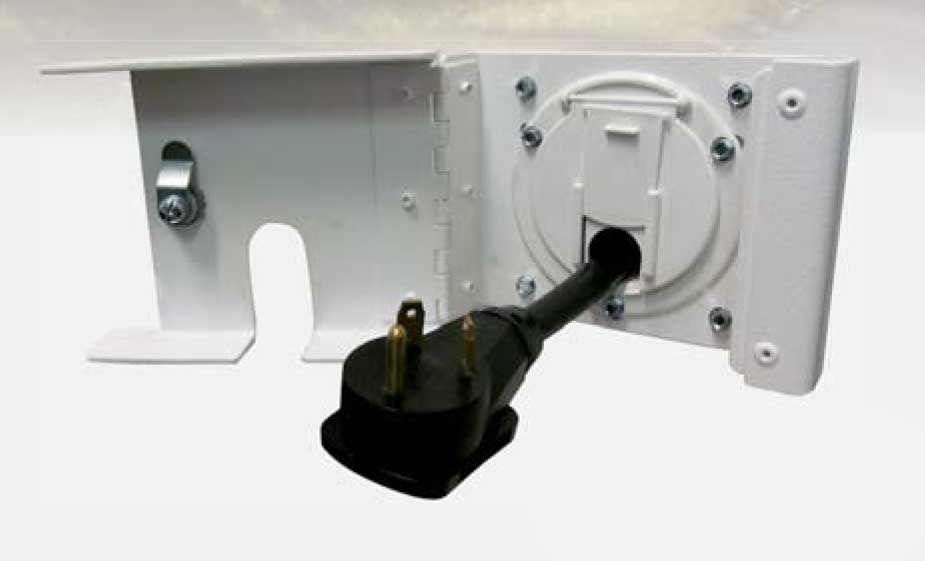 Lock covers shore power cord access door to protect RV power cords from being cut and stolen or tampered with. Prevents theft associated with  opening access door and removing power cords.
Atlas Part #459-14         White                    
Atlas Part #459-15         Black
---
SWAY MASTER-SWAY CONTROL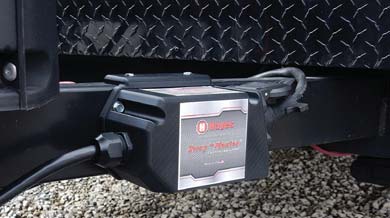 Electronic sway control. Eliminates sway when weight distribution is not needed. Provides simultaneous braking when sway is detected to all trailer brakes on 1 to 4 axle trailers. Plug and play design, no set up required, self calibrating. Does not interfere with normal braking or brake control unit.
Atlas Part #476-6
---
TITAN SEWER KIT 15'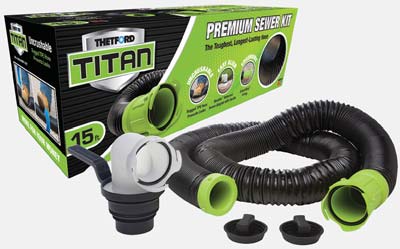 Thetford Titan's Proprietary TPE (Thermal Plastic Elastomer) properties provide the highest degree of puncture and abrasion resistance, along with excelling in extreme temperatures. The toughest, longest-lasting, best-value sewer hose on the market.
Atlas Part #757-40
---
FULL-TIMER FASTJACK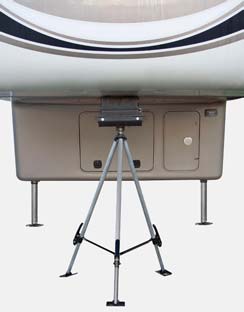 Heavy duty kingpin stabilizer that mounts to pin & uses gravity to assist in setup. Unique ratchets tension upward allowing adjustment on each leg independently.
Atlas Part #898-21