What you need to know before you bring your dog camping on your next adventure
Camping is about getting in touch with your wild side in the outdoors. Spending time adventuring with your friends and family is one of the great joys of it all. Your dog is family too, and it loves being outside more than you do. Your furry friend seems like a perfect companion on this trip. Pause for a second and consider a few things before you rush him out the door.
Know your dog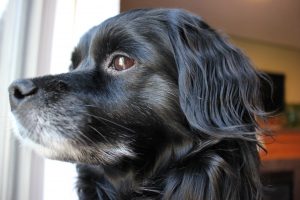 Above all else, think about who your dog really is and if your trip is suitable. Is your dog more of lounger who takes it easy? Is it full of boundless energy? The lazy dog would probably not enjoy a camping trip with multiple mountain hikes, but your energetic pup might be game.
How well trained is your dog? Does it listen to your commands? Does he bark at everything and anything that moves? Being in a new environment could be a lot for a dog, they will likely be very interested in their surroundings. Make sure your dog responds well to the usual commands such as come here, stay, drop it and leave it. This will keep your dog at your campsite and away from pests and foreign objects.
At lots of campsites, especially busy ones, a barking dog will quickly become a nuisance and could warrant complaints from other campers. Enough complaints could mean you being asked to leave the campsite. Think about leaving your barking Baxter at home with a sitter or at a kennel.
Know your campsite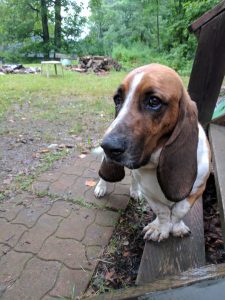 Once you've decided to bring your dog camping, make sure they're allowed. Some campsites do not allow dogs. Find out the rules about bringing your pet ahead of time to avoid an unfortunate situation.
Learn about leash rules for the campsite. There might be some areas that are designated leash-free meanwhile other places will be strictly leashed. It is best to keep your dog close to keep them out of other campsites and away from the wildlife. Therefore, it is likely they will be leashed for most of the trip.
Put a strong metal stake in the ground at your campsite to give your dog some room. Make sure their running room is free of hazards and obstructions–particularly your firepit.
The usual rule of cleaning up after your dog's business still applies.
Know your potential problems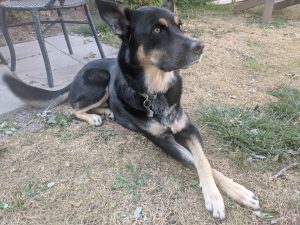 Keep in mind that you may run into some issues bringing your dog camping with you. Keep a small first-aid kit that is specific to your dog. Make sure all vaccinations, heartworm, flea and tick medication are up-to-date. Still, check for ticks occasionally and keep a pair of tweezers to remove any who may be looking for a free ride.
It can be tricky to keep bugs away from your dog. Some bug-spray might not be suitable for animal use. Dogs may also lick off a spray that is meant for them. One method is to spray some on a bandana wrapped around their neck. This will help with the bugs and is always a cute look for a dog.
Understand what wildlife you may encounter in your area. A common myth is that dogs will keep other animals away, this is not the case. Keep your dog with you in your RV or tent at night to avoid any encounters with raccoons, skunks or even bears. Make sure you get rid of any leftover pet food or water when you turn in for the night.
There may not be a reliable water source, so pack enough water for everyone. A general rule is if the water isn't safe for you to drink, it's not likely to be safe for your pet either.
Know your products
There are some useful products to make your adventure easier. There are collapsible food and water bowls to save space on your trip. Having a specific dog bed might be a good idea to give them a comfortable place to rest. Some even raise off the floor, making it almost into a dog hammock.
A light-up or glow-in-the-dark collar is a great idea to keep track of your dog at night. You can be assured they are near when you see that ring of light.
WeatherTech has some products to make the journey better like seat protectors. This will keep your seats clean of hair and slobber. Also, WeatherTech makes a ramp for older dogs and a barrier so they can safely stay in the trunk of your car. https://www.weathertech.ca/en/products/pet-accessories/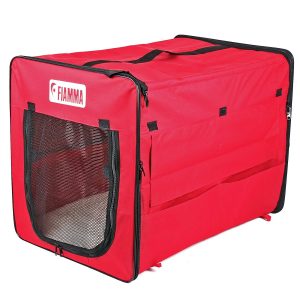 A kennel or carrier is a good option to securely bring your dog on your journey. It provides them with a commonplace to sleep at night. Fiamma has a collapsible dog carrier that is cozy for smaller dogs.
https://www.fiammaonline.com/fiamma-carry-dog-pet-carrier/#06437-01-
Entertain your dog with their usual toys. Having familiar items around will help them feel more at ease with where they are.
If you give things some thought, your dog can make a great companion on your adventure. Just take it easy and consider their needs like you would a child. Make them feel relaxed and almost like they are at home. Have a great adventure with your best friend.