RV Showtime in Quebec City!
The Quebec City RV Show rolled into the beautiful Centre de Foires Expocité, located at 250 boulevard Wilfrid-Hamel, in Québec City, with a full array of new RVs presented by the members of the ACVRQ (Association des Commercants de VR du Quebec), and a host of exhibitors covering every aspect of the RV adventure – campgrounds, parts and accessory suppliers, RV services, and more!.
2022 Show dates were as follows:
Thursday October 27, 2022: 11:00 am to 9:00 pm
Friday October 28, 2022: 10:00 am to 9:00 pm
Saturday October 29, 2022: 9:00 am to 9:00 pm
Sunday October 30, 2022: 9:00 am to 5:00 pm
Dates for the 2023 show have not been announced – please stand by as we will update this page as soon as the dates are available…
2022 RV Show Admission:
General admission: $17.00
Student: $12.00 with ID
Senior 65 years and over: $15.00 with ID
Children 6 to 12 years: $7.00
Children 5 years and younger: Free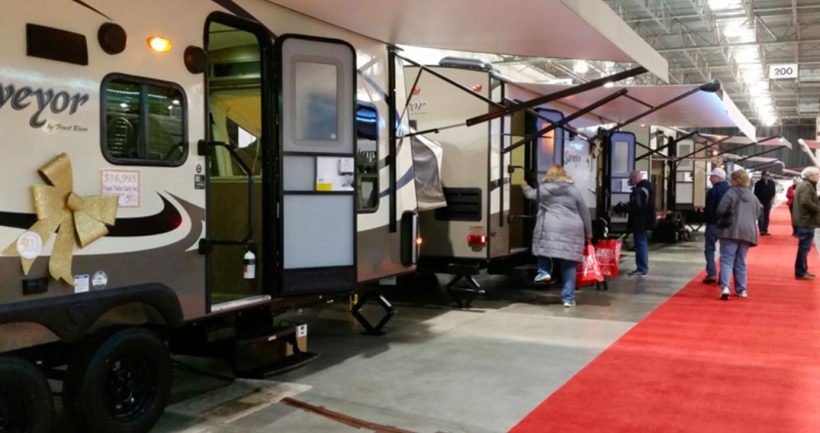 As of November 24, 2022, we expect the dates to be announced soon – for more information on the 2023 Quebec City RV Show, and to purchase your tickets online, please visit https://www.acvrq.com/en/quebec-rv-show/
The dates for the 2023 Montreal RV Show have been announced –
March 2 – 5, 2023, at the Palais des congres.
For information and tickets, please visit the website at: