(Makes 6 servings)
Ingredients
3 tablespoons (45 mL) olive oil
1 large, mild onion, finely diced
1 large, green bell pepper, finely diced
1 cup (250 mL) finely diced celery
1 (14 oz.) can chicken broth
2 cups (500 mL) peeled, diced potato
2 (15 oz.) cans crushed tomatoes
1/4 teaspoon (1.25 mL) thyme leaves
1 bay leaf
1 teaspoon (5 mL) hot sauce (or more to taste)
1 cup (250 mL) cooked, chopped bacon
2 cups (500 mL) frozen, cooked and peeled, salad shrimp
Salt and pepper to taste
Directions
Heat the oil in a large pot over medium heat for about 1 minute.

Add the onions, pepper, and celery. Cook, stirring occasionally for 6 minutes.

Add the chicken broth and turn the heat up to medium-high.
Stir in the potato. Cook for 15 minutes or until the potato is tender. Stir occasionally.
Add the crushed tomatoes, thyme, bay leaf, hot sauce, bacon, and shrimp. Mix well.
Turn the heat to low and simmer for 10 minutes, stirring occasionally.
Add salt and pepper to taste before serving.
---
Reasons to Visit
St. Augustine, Florida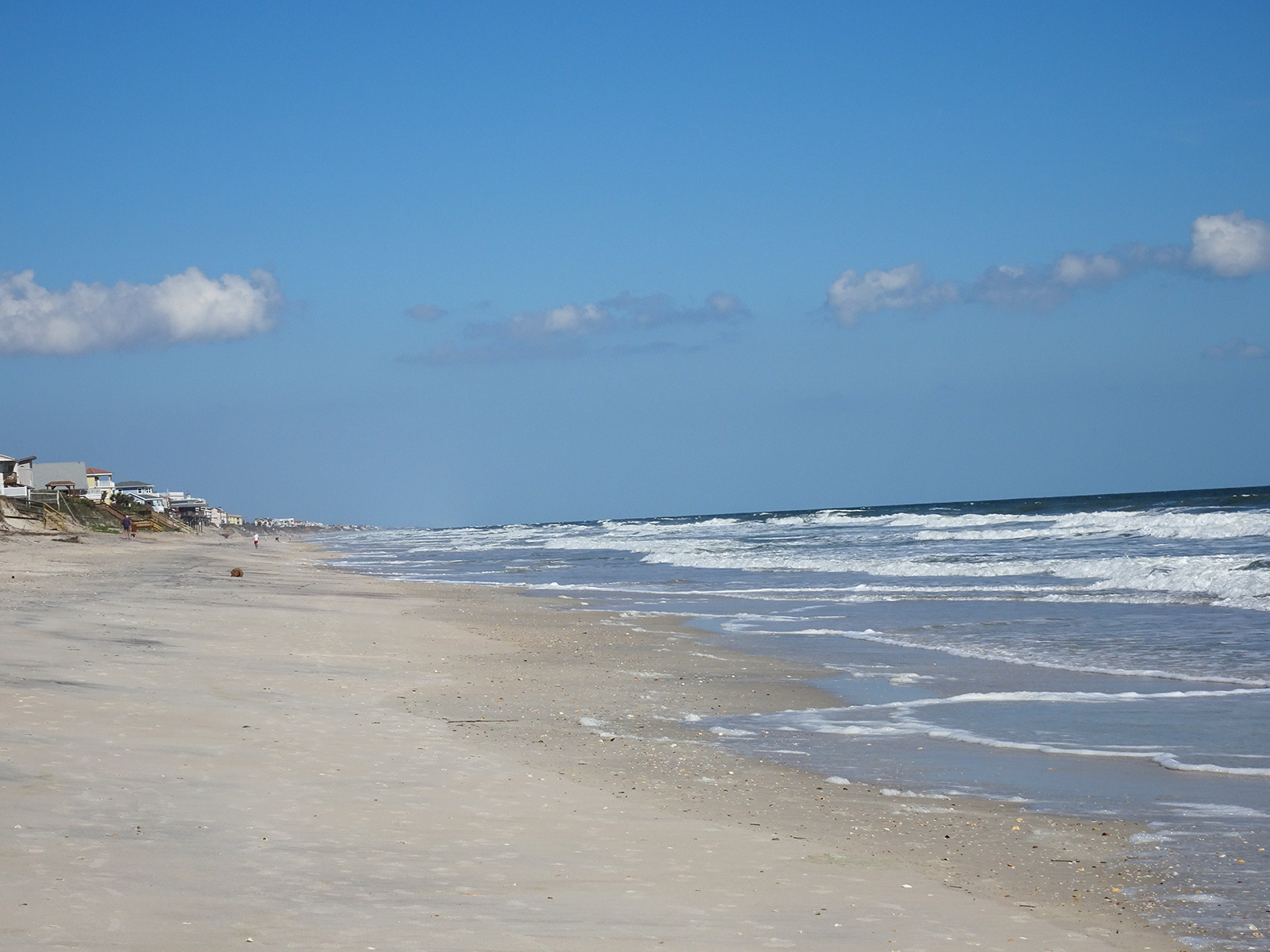 An interesting fact about St. Augustine, Florida, the oldest city in the United States, is that it is home to Spanish explorer Ponce de Leon's Fountain of Youth. We drank from the natural spring during a previous visit. Twelve years later we decided it was time to return for a booster shot of the magical water just to be on the safe side.
We parked our motorhome in one of the large, secluded sites in the North Beach Camp Resort located on a barrier island in the city. Appropriately named, the facility is a camp and a resort, with RV and tent sites, as well as cottages and a restaurant. The resort entrance overlooks miles of the Atlantic Ocean and beaches. On our first night, we sat at a table beneath live oaks at Aunt Kate's Restaurant, located at the back of the campground on the bank of the saltwater North River, just a short sandy stroll from our campsite. We ate steamed oysters and Minorcan clam chowder, and watched the sunset.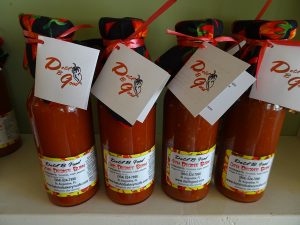 The owners of North Beach Camp and Resort are of Minorcan ancestry. When indentured servants from the Mediterranean island of Minorca were mistreated in an English colony in New Smyrna, Florida, in 1777, they sought and found sanctuary by walking to St. Augustine. The datil pepper, similar to the habanero, with twice the heat of a jalapeño, arrived in Florida along with the Minorcan community. It is for sale everywhere in St. Augustine – in hot sauces, jellies, mustards, relishes and barbecue sauces. The Hot Shot Bakery and Café hosts an annual chocolate-dipped-datil-pepper-eating contest to determine who can consume the most chocolate-dipped datils. Last year's winner devoured 51 of the fiery delicacies.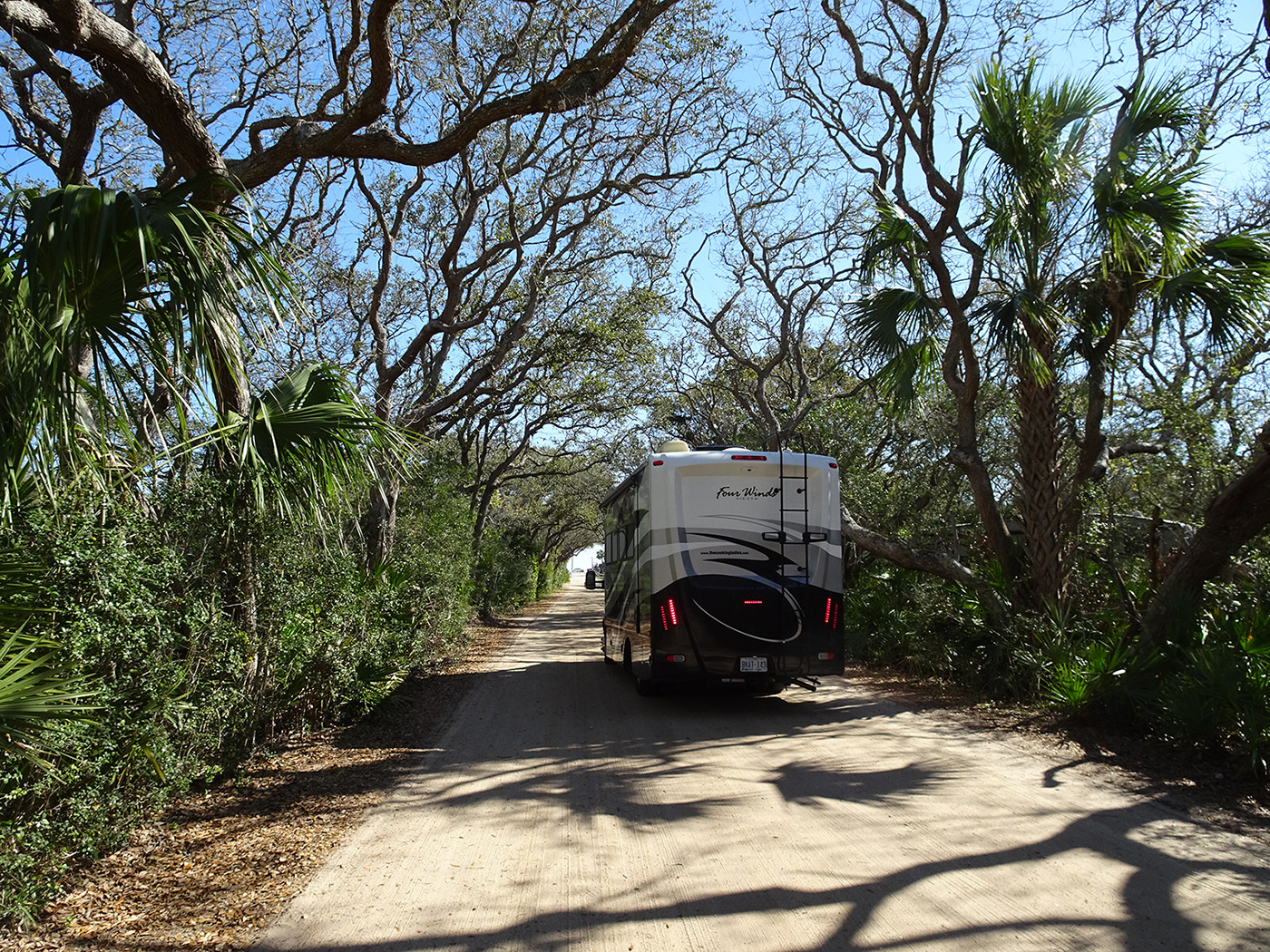 Aunt Kate' Restaurant includes datil peppers in their Minorcan red clam chowder. Datil peppers are not available everywhere so we created our Minorcan-style shrimp chowder with hot pepper sauce to give it heat.
---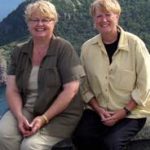 The Cooking Ladies' 10th cookbook, "On the Road with The Cooking Ladies, Let's Get Grilling", is available on Amazon at http://amzn.to/2CjLfR0 and wherever books are sold.
Follow The Cooking Ladies' on Facebook, Twitter, Instagram, and Pinterest. Links are on their website: www.thecookingladies.com