By M.B. "The Wagonmaster" and Karen "The Cookie Lady" Wilson…
Last September, Karen, our daughter, Heather, and I decided to go to Florida for a winter vacation. This is something we haven't done since 2008 and this time around we wanted to do it a little differently. Since we are both retired and have plenty of time to travel, we decided to make this trip more of an adventure. We also wanted to take time exploring Florida in search of a nice place to spend three months next January, February and March.
Departing from Petrolia, ON., we crossed the border at Port Huron, MI., where the speed limit is 70 mph. While cruising on the I-94 towards Detroit, I discovered we were the slow pokes on the road. When 18 wheelers are passing you, you know you are going too slow. We learned early, however, that if the speed limit is 70 mph, then the cruising speed is 80 mph (and it's only in Ohio where the speed limit is 65 mph). In short, we made record time to the Sunshine State and were undoubtedly off to a good start.
Upon our arrival, our first stop was the Florida Welcome Center where we enjoyed our complementary glass of Florida Orange juice and also collected several brochures on attractions in central Florida. One of these attractions was Walt Disney World.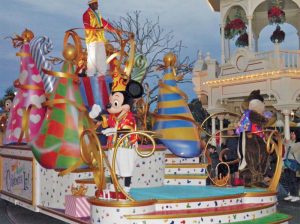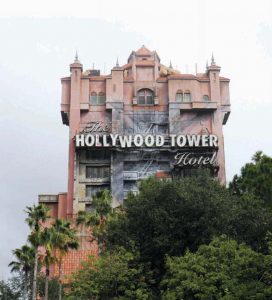 Continuing south on I-75 to Tampa, our first stop was a visit to Busch Gardens, which we wrote about in an earlier issue (RV Lifestyle Vol. 41 No. 7). We had a fun day on the rides, seeing the shows and of course, all of the animals. Next on our vacation list was a cruise to the Western Caribbean on the NCL Dawn Ship where we enjoyed a very relaxing seven days. At our age this is a good speed for us and we were amazed at how many RVers were on the cruise.
After the cruise and arriving back in Tampa, it was time for us to do the four theme parks at Walt Disney World. At our age, rather than doing all the theme parks in four straight days, it's a lot better (and easier) for us to alternate the days between visiting the parks.
The first theme park we visited was Walt Disney's Animal Kingdom. We arrived early to get in a full day. The first place within the park we went to was the Kilimanjaro Safari Expedition. We observed the exotic animals of Africa while riding in a rugged, open-sided safari vehicle. Our guide pointed out several species of animals including giraffes, lions, antelope, and rhinos. This adventure is at the back of the park and should be first on your list to experience. Our next stop was the high-speed roller coaster known as Expedition Everest. Always up for a thrill, Heather and Karen rode this roller coaster several times while I kept my feet on the ground. This coaster is full of surprises with hairpin turns, daring drops and a close encounter with the inhospitable inhabitant of the Forbidden Mountain – the infamous Yeti.
Following all the excitement on the roller coaster, we went to the Festival of The Lion King show. This 30-minute musical is based on the Lion King film and is performed in a theater in the Camp Minnie-Mickey area. It's definitely something the whole family will enjoy. After deciding to do another show – Finding Nemo – The Musical (which is also well worth seeing) Karen and Heather said it was time to return to the rides. It was off to the Kali River Rapids where Karen and Heather rode the River Raft on the churning Chakranadi River.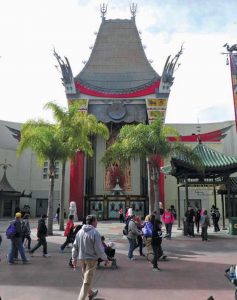 Back on land, we visited Mickey's Jammin Jungle Parade and found a good place to watch the spectacle. There were lots of Disney Characters, stilt walkers, safari vehicles, and so much more. While we had an excellent day at Animal Kingdom, we all decided it was time to rest and relax by the pool at our campground. Over the next four days we did Hollywood Studios and visited the Epcot Center with a day's rest in between.
Our final day at Walt Disney World was spent at Magic Kingdom and yes, even at 66, the park still retains its magic for me. The first time I came to this theme park was in 1972 – one year after it opened. Out of the four parks we visited, the Magic Kingdom is my favorite one and I would go back again and again.
Although Walt Disney was involved in planning The Florida Project, The Walt Disney Company began the construction of Magic Kingdom and the entire resort in 1967 after his death. The park was built as a larger, improved version of Disneyland Park in Anaheim, California.
Magic Kingdom was the first part of the Walt Disney World Resort when it opened October 1, 1971. It opened concurrently with Disney's Contempoary Resort and Disney's Polynesian Resort with 23 attractions, (three unique to the park), 20 replicas of attractions at Disneyland (split into six themed lands) with five copies of those at Disneyland and the unique Liberty Square.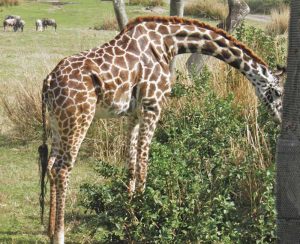 The Walt Disney Company promised to increase this number with a combination of replicas and unique attractions. While there is no individual dedication to Magic Kingdom, the dedication by Roy O. Disney for the entire resort was placed within its gates.
Magic Kingdom had often been used as an unofficial nickname for Disneyland before Walt Disney World was built. The official slogan for Disneyland is "The Happiest Place On Earth" while the slogan for Magic Kingdom is "The Most Magical Place On Earth." In 1994, to differentiate Magic Kingdom from Disneyland, the park was officially renamed Magic Kingdom Park but is widely known as Magic Kingdom.
Our visit to Walt Disney World brought the kid back in all of us and we had so much fun. After our final day, we would have liked to return for one last visit. Instead we had to start the long drive home on I-75 north to Ontario. Maybe we will return next year and enjoy the sunshine, warm air and the thrills of "The Most Magical Place on Earth."