(Makes 6 to 8 servings)
Ingredients
1 teaspoon | 5 mL olive oil

1 teaspoon | 5 mL salt

1 teaspoon | 5 mL paprika

6 chicken drumsticks

6 chicken thighs

1 red bell pepper

1 large onion, halved, sliced

20 garlic cloves, smashed and peeled

1/2 cup | 125 mL chicken broth
Directions
Combine the oil, salt, and paprika in a small bowl.

 

Stir to make a paste.

Rub the paprika paste all over the chicken drumsticks and thighs.

Cut the red pepper into 2 inch (5 cm) slices.

Put the pepper and onion slices in the slow cooker pot.

 

Mix the two together.

Place the chicken pieces over the pepper and onion mixture.

Place the garlic cloves around the chicken.

 

Add the chicken broth.
Cover.

 

Cook on high setting for 4 to 5 hours or until the chicken is
tender.

Transfer the cooked chicken to a serving dish. Spoon the soft garlic and red pepper mixture around the chicken.
---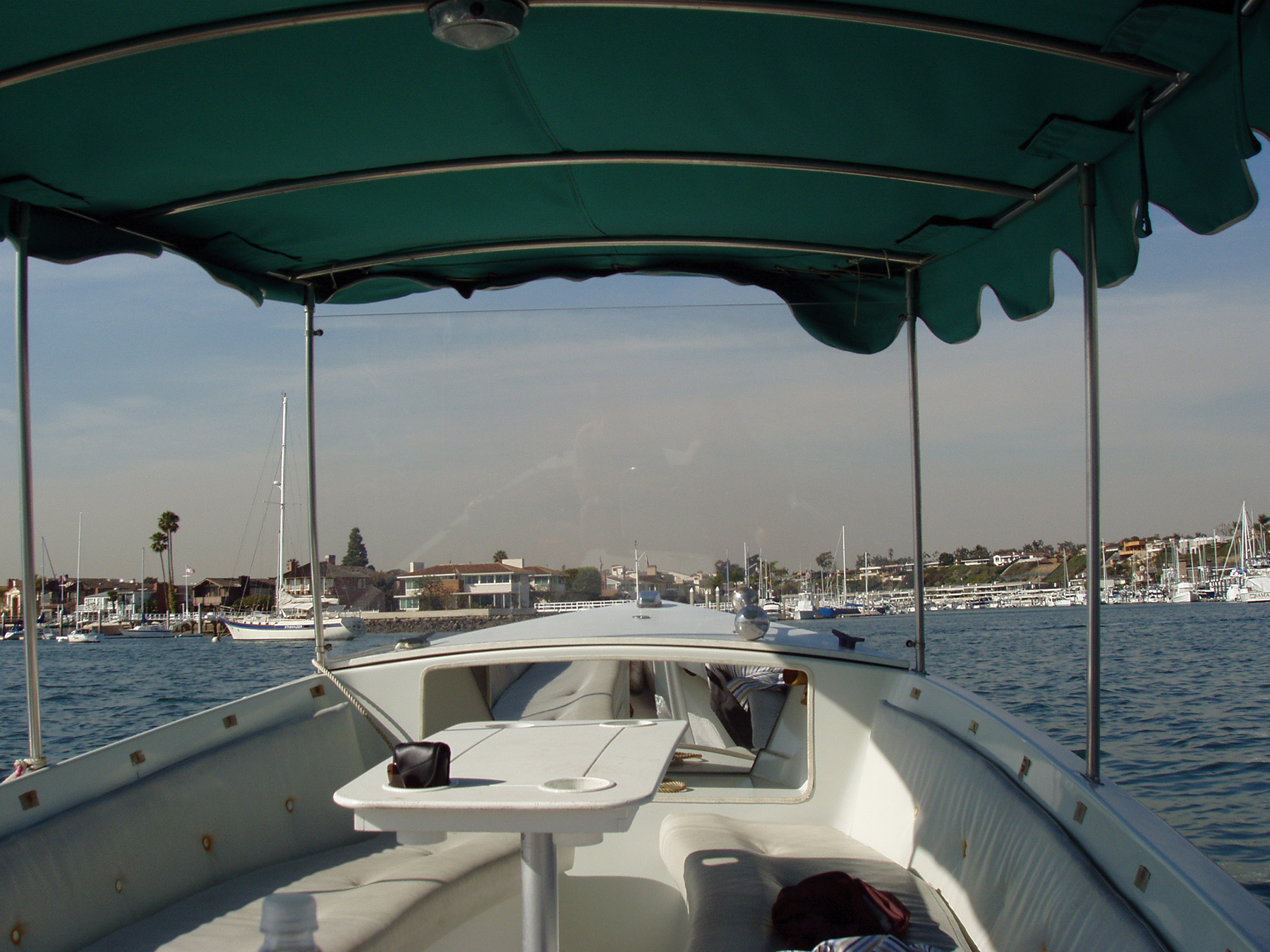 Tastes of Newport Beach, California
Newport Beach, California, is about an hour south of Los Angeles.  For us, Newport Beach will always conjure up visions of beaches, expensive cars, valet parking, mansions, fabulous food, and legal U-turns.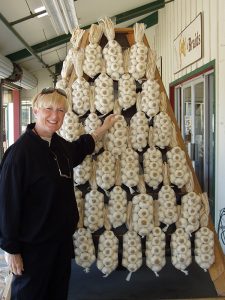 We spent two months at the Newport Dunes Waterfront Resort, a good location on a quiet lagoon, and an oasis from the traffic and commercial communities surrounding it.  The vessel of choice for people living along the waterfront is an electric boat.  Known as a 'Duffy Boat', it looks a little like a surrey with a fringe on top.  People use it for shopping and visiting neighbours.  The restricted 15 mile-per-hour speed of the electric motor was perfect for cruising in front of movie stars' homes and peaking into luxurious yachts.
With more restaurants than we could ever get to, we took advantage of the legal U-turns to check out as many as possible.  We would decide on a location for dinner and then suddenly spot another equally as appealing on the opposite side of the street. We indulged in fresh seafood and chopped salads, steaks and kebobs, and elegant California wines.  As a contrast, we got quite excited about In and Out Burgers, where the only items on the menu are hamburgers, shakes, and fries, making it easy to decide what to order.
Garlic Joe's, on the Pacific Coast Highway, became one of our favourite places.  Every item on the menu, from martinis to ice cream, included garlic.  Needless to say, Garlic Joe's left a lingering taste in our mouths and inspired us to create the following slow cooker recipe.  Anyone with an inverter or generator can enjoy the garlic aroma as they go down the road.  Stop for the day and dinner is ready.  
---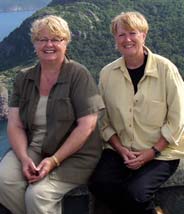 Phyllis Hinz & Lamont Mackay are authors of On The Road With The Cooking Ladies, Let's Get Grilling https://amzn.to/2OSGLbZ and a new series of guidebooks Stratford For All Seasons https://amzn.to/38w4bvu
Follow The Cooking Ladies on Facebook, Twitter, Instagram and Pinterest. Links are on their website: www.thecookingladies.com