Four Cool Campgrounds for Stargazing
Curated for RV Lifestyle Magazine by our friends at Pitchup.com
There is no better activity to reset and reconnect with nature and the greater universe than stargazing. Whether you are a novice or an avid stargazer, a camping trip is the perfect way to take the activity to the next level, especially as outdoor enthusiasts try to make the most out of autumn weather.
The International Dark-Sky Organization designates and protects parks around the world that are known for their minimal light pollution and uniquely dark skies necessary to fully observe the stars, planets, comets and more astronomical wonders.
The campgrounds below are just a stone's throw away from International Dark Sky Parks and offer one-of-a-kind experiences for witnessing rare astronomical phenomena. Available to book on Pitchup.com, these private campgrounds are often less crowded and easier to book than the campgrounds in national or state parks or dark sky reserves. From Costa Rica to Utah, the campgrounds below that offer unique, and convenient, experiences for stargazing.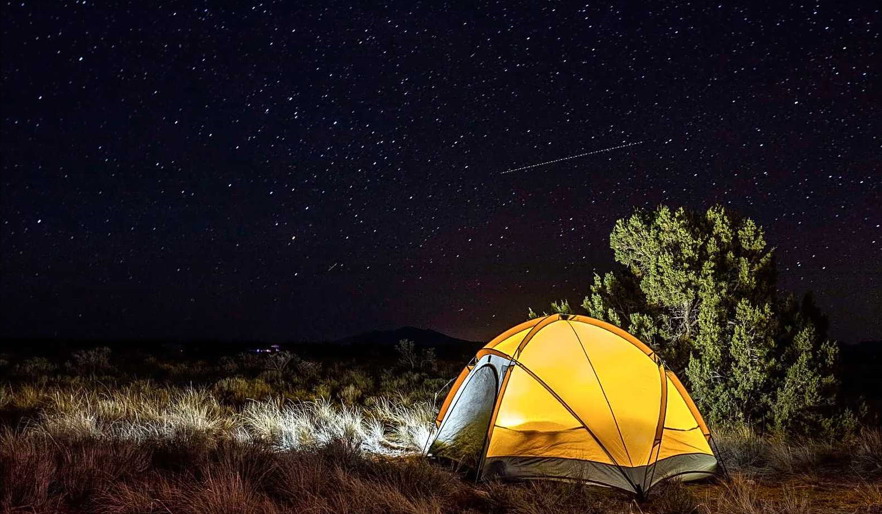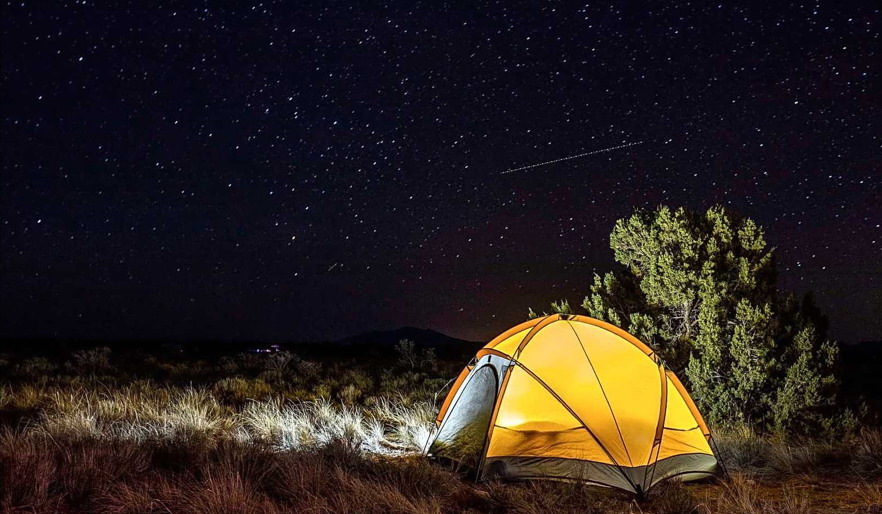 Photo Credit: Pitchup.com
Little Heaven Ranch – Grand Canyon, Arizona
Little Heaven Ranch is an off-the-grid campsite outside of Grand Canyon National Park, a Dark Sky Park known for its jaw-dropping views of faraway planets like Saturn, Mars and Jupiter, and other galactic phenomena. The remote campground is meant for adventurers looking to soak in the wilderness and detox from modern life; power is not provided and quiet hours are implemented between 10 PM and 6 AM, so campers can truly tune out and take in the constellations above.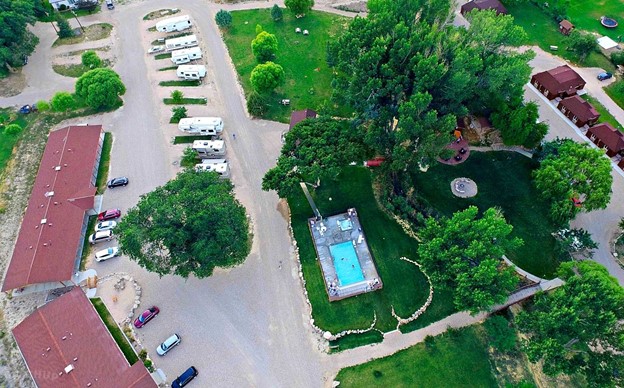 Photo Credit: Pitchup.com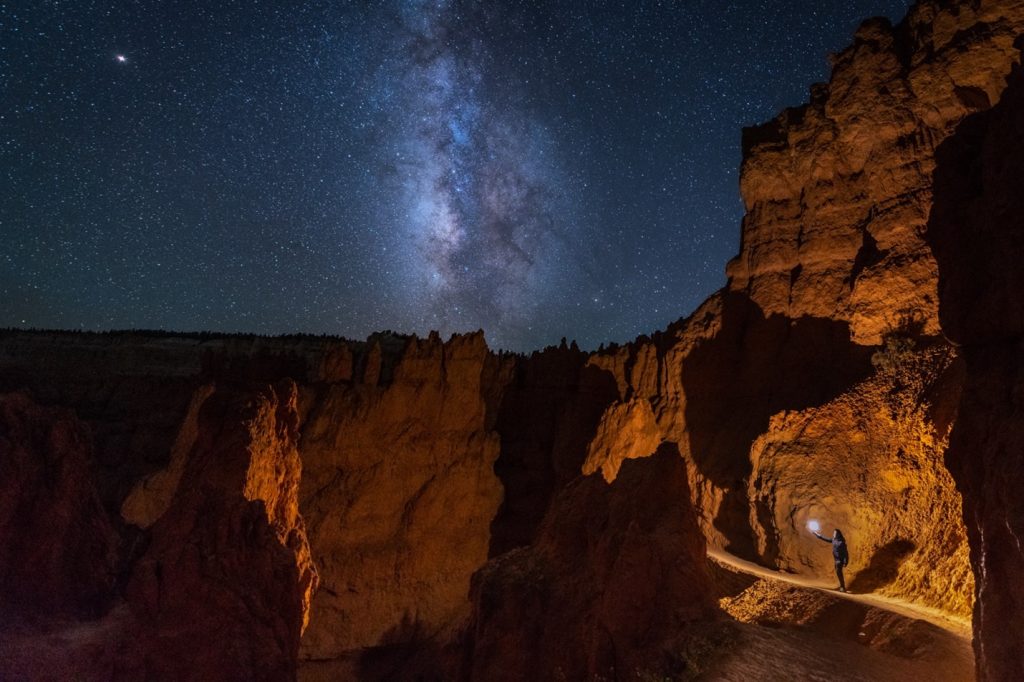 Photo Credit: Ken Cheung
Bryce Pioneer Village – Tropic, Utah
Nestled along Utah's sprawling Bryce Canyon National Park, Bryce Pioneer Village is a family-friendly campground open year-round that features a swimming pool, hot tub and bonfire perfect for sharing ghost stories and s'mores while gazing at the epic night sky. Known for its giant natural amphitheaters and "hoodoos," or ancient crimson-colored, spire-shaped rock formations that span throughout the entire park, Bryce Canyon celebrates its prized dark skies with endless astronomical educational programs and entertainment, and even hosts the Annual Astronomy Festival.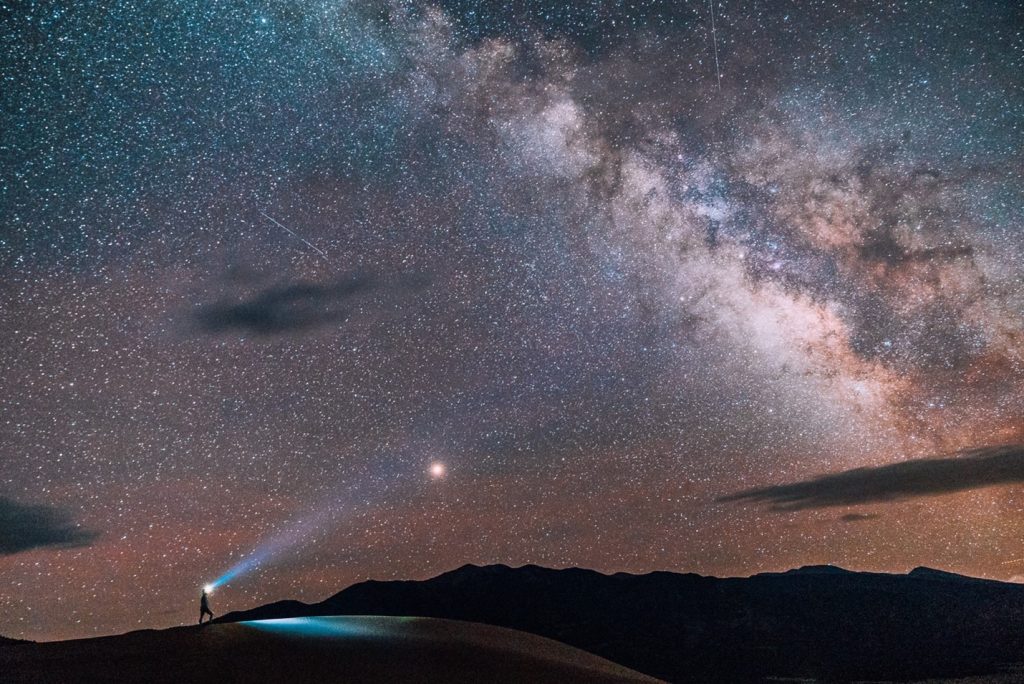 Photo Credit: Josh Gordon
The High Desert Ranch – Moffat, Colorado
Campers at The High Desert Ranch, a laidback campground that boasts unpolluted skies amidst Colorado's towering mountains, can take a picturesque drive to the lesser-known Great Sand Dunes National Park, a designated Dark Sky Park filled with otherworldly sand dunes and clear skies – visitors can even bring a sand sled to surf the dunes beneath the interstellar glow for a once-in-a-lifetime experience straight out of a sci-fi movie. The High Desert Ranch is a working ranch and home to Colorado's second largest herd of elk, offering tent and trailer sites until October 1st on Pitchup.com (pro tip: late summer and fall is the best time to catch unforgettable views of the Milk Way at Great Sand Dunes).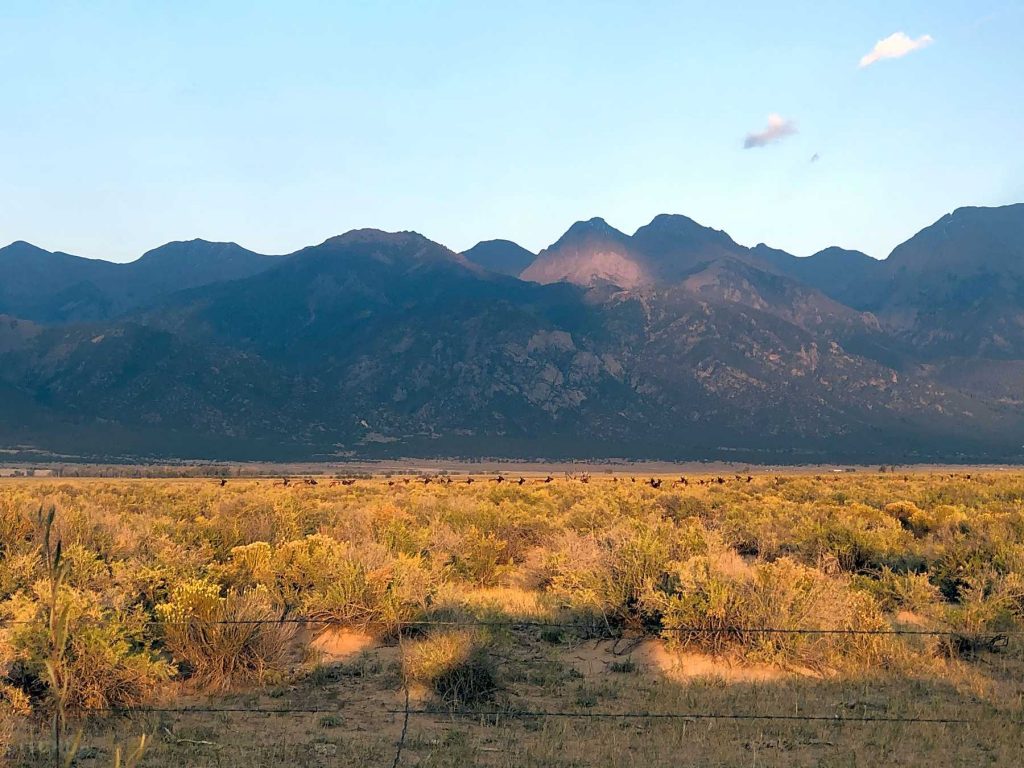 Photo Credit: Pitchup.com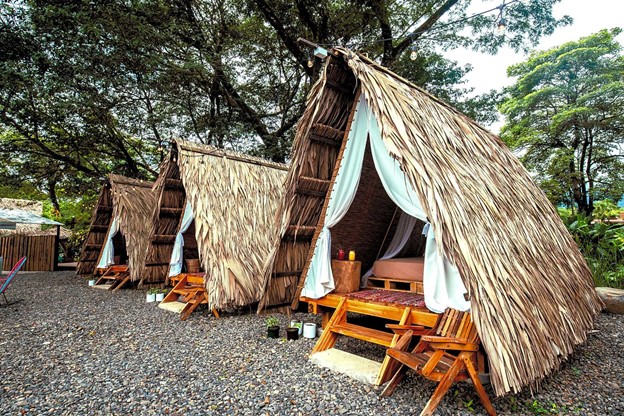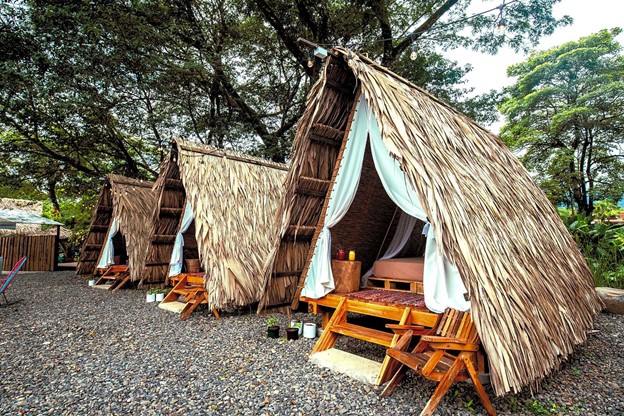 Selina La Fortuna – La Fortuna, Costa Rica
The carefree glamping site Selina La Fortuna is minutes away from Costa Rica's active Arenal Volcano and near the equator, so visitors can catch a glimpse of both northern and southern constellations, as well as the rare Magellanic Clouds, the two irregular and distant dwarf galaxies discovered by Ferdinand Magellan in the 16thcentury. Selina La Fortuna is designed for free-spirited travelers with their heads in the stars, featuring a mural-splattered co-working space, outdoor pool and A-framed tipis that globetrotters can instantly book on the road via Pitchup.com.
For tips on stargazing click on this link to read the RV Lifestyle Magazine special feature: