BC Parks reservations for 2021 opened on March 8, with bookings available up to two months in advance. Reservations start July 8 for out-of-province bookings for the remainder of the season.
BC Parks has prepared a PDF called Discover Camping with "steps for making a frontcountry reservation". This includes how to choose your park and reservation time, how to select your unit type and site, as well as other reservation details.
It has also compiled FAQs for the 2021 camping season. Demand is expected to be high throughout the season.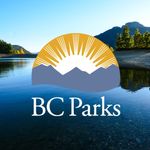 On March 10, BC Parks stated:
"Welcome to another camping season in BC Parks. Every successful trip starts with a great plan. That plan is a little bit different again this year as we all do our best to stay healthy during COVID-19. See bcparks.ca/covid-19 for details.
This year, British Columbians have priority access to camping reservations for the entire summer season. Reservations can be made starting March 8 for arrival dates up to May 8, and can be booked up to two months in advance from there on. Find out when you can book at each park at bcparks.ca/operating dates/. Policy information can be found at bcparks.ca/covid-19/camping-2021. For those of you coming from out of province, reservations start July 8 for the remainder of the season.
We want to see you back at your favourite park, but mostly we want you to have a safe and healthy summer, so plan ahead to make the most of it."