This RV Resort in the Niagara Region has something for everyone.
Located on Highway 20/Lundy's Lane in Niagara Falls, ON, Campark Resort offers something for all types of RV'ers. Whether you're looking for family-friendly RV Camping, or a secluded shaded site to relax after a day in the bustling city of Niagara Falls, Campark Resorts has a site to suit your needs
As you enter the property, you are invited to park in the shade of two large trees near a large house. As you exit your RV and walk towards the office/campground store, you can hear the gentle burbling of the mini-golf course's water feature.
Attached to the office is a large farmhouse, which has been on the property since it was first constructed in the late 1700s. Originally built by European settlers, the house has been kept and maintained so it still looks as it did over 200 years ago. As you would imagine, there is some interesting history held within the walls of this home, and quite literally too! Bullets have been pulled from the walls of the original kitchen that were found to be from the War of 1812, during the Battle of Lundy's Lane.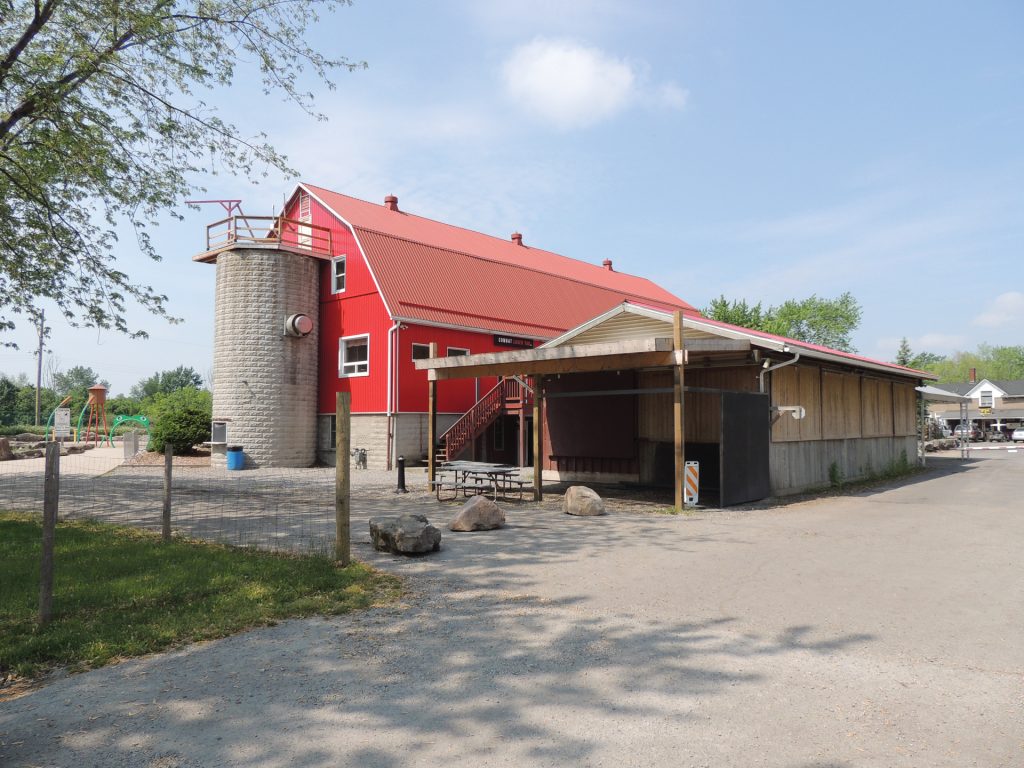 The property that Campark is located on was originally a farm and alongside the original house, the original barn still stands on the property. The Van Kleef family purchased the farm and turned the property into a campground. The Van Kleef's still live in the two-century-old house today.
Campark has over 400 sites, and no matter what you're looking for, Campark has something for you. Whether you're looking for a site with direct sun, a site with tons of shade for relaxing under, or a large pull-thru site to accommodate your large Class A RV and the vintage Chevrolet Impala you've towed with you, there is a site at Campark for you. Both serviced and un-serviced sites are available, and every site has a fire pit and a picnic table. They offer both transient and seasonal sites.
Laundry is available on site, the store has firewood, ice, basic groceries and other essentials. The campground also has Wi-Fi and dial-up internet, hot showers, toilets, and accessible washrooms.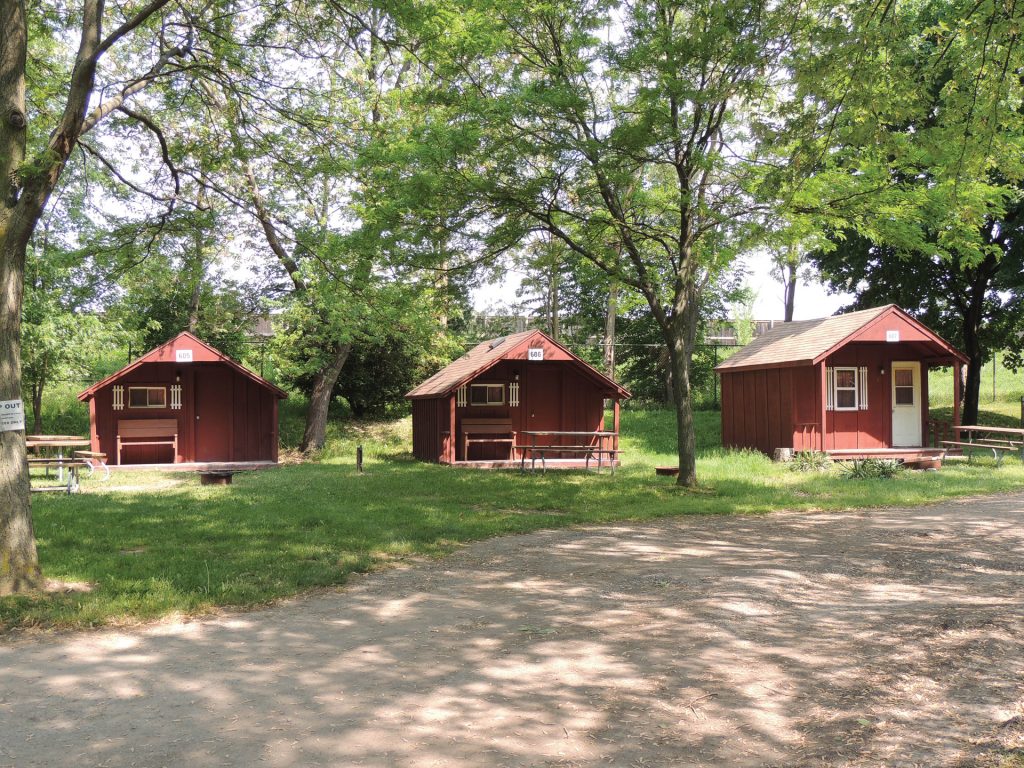 Cabin camping is also available at Campark, and there are two kinds of cabins available. Standard cabins feature a double bed and a bunk bed, while the Deluxe cabins are slightly larger, perfect for those who need just a little more space.
What sets Campark apart from other RV Resorts in the Niagara area is the sheer amount of activities and amenities available at the campground.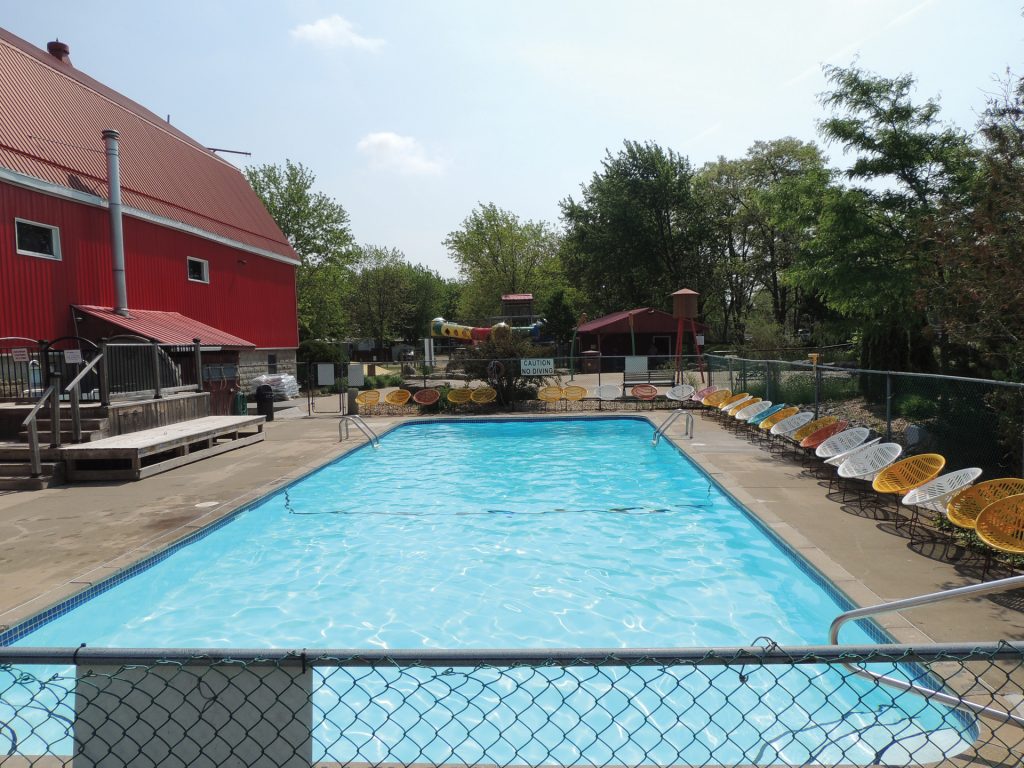 As soon as you enter the gates, you can see the nine-hole mini-golf course, the large heated salt-water pool, and one of two playgrounds. There is also a volleyball court, basketball court, hot tub and splash pad on the property.
In the barn, there's an escape room as well as laser tag. The barn also hosts breakfasts if you're an early riser. Outside the barn, there's a stage that hosts live entertainment and karaoke. You can rent a pedal bike, or take a jump on their pillow trampoline, there's a whole host of things to do!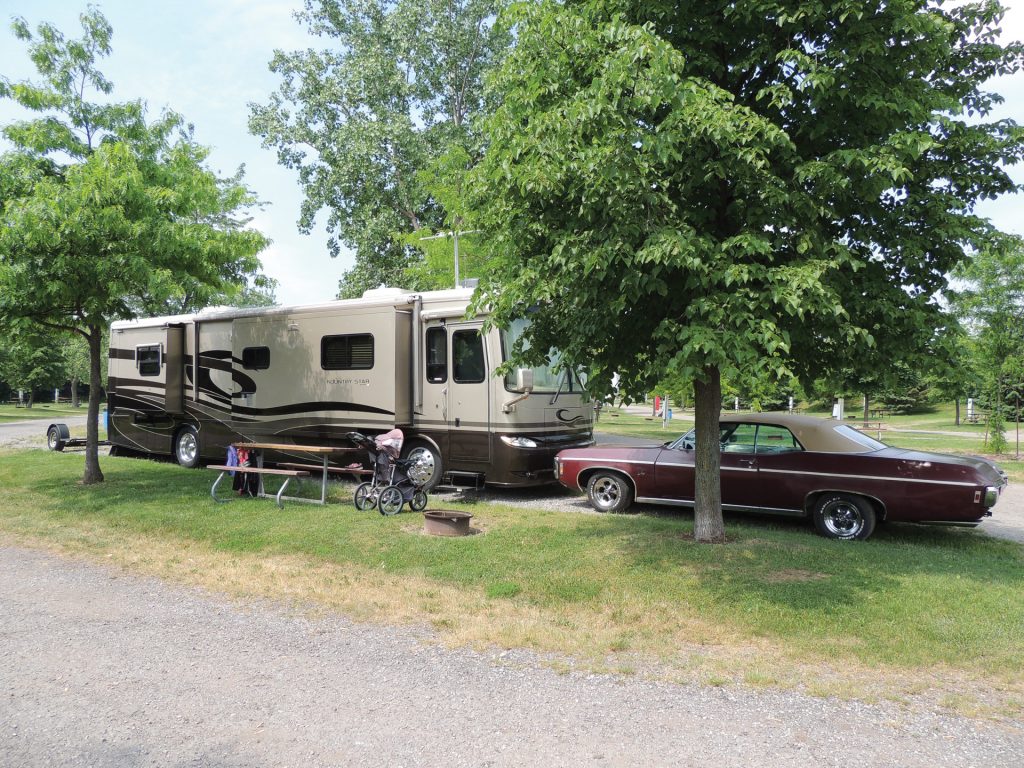 If you arrive at Campark during the Halloween season, be sure to check out "Haunt Manor," a haunted house and haunted hayride located on the Campark grounds. As you ride the haunted hayride, keep an eye on your surroundings and look to the shadows, you never know when someone, or something, is going to jump out at you!
Just 10 minutes from downtown Niagara Falls, Campark is just a stone's throw away from the tourist area of Clifton Hill. Just outside the grounds of Campark is a shuttle that will take you to the falls, no need to stress about taking your vehicle or RV to the tourist areas. The campground also offers discount rates on certain attractions and tours in the Falls.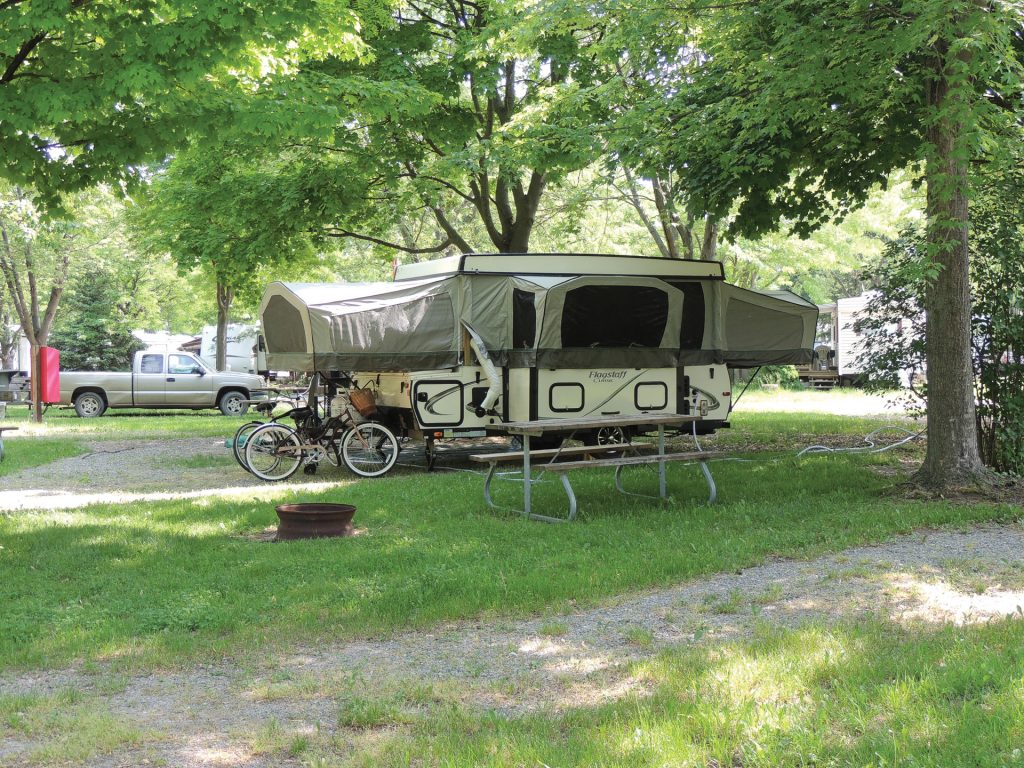 Campark is sure to appeal to all kinds of campers, offering family-friendly fun and a great variety of sites to suit your needs, Campark is a must-stop if you're in the Niagara Region. Be sure to call ahead, or book online at www.campark.com