Lead photo: Relaxing with a sampler of BUSL Cider – Photo by Carole Cormier, Terego member.
Take your Camping Adventures to a New Destination Every Week…
Terego offers a full range of fascinating destinations across Canada!
About 400 wineries, farms, breweries, and other private hosts across Canada are ready to welcome you to a new dimension in RV camping – Terego is a membership network that provides access to overnight camping at a wide variety of locations… here is a snapshot of 5 cool camping destinations – stay tuned to www.rvlifemag.com for a monthly update focusing on additional Terego locations available exclusively to members.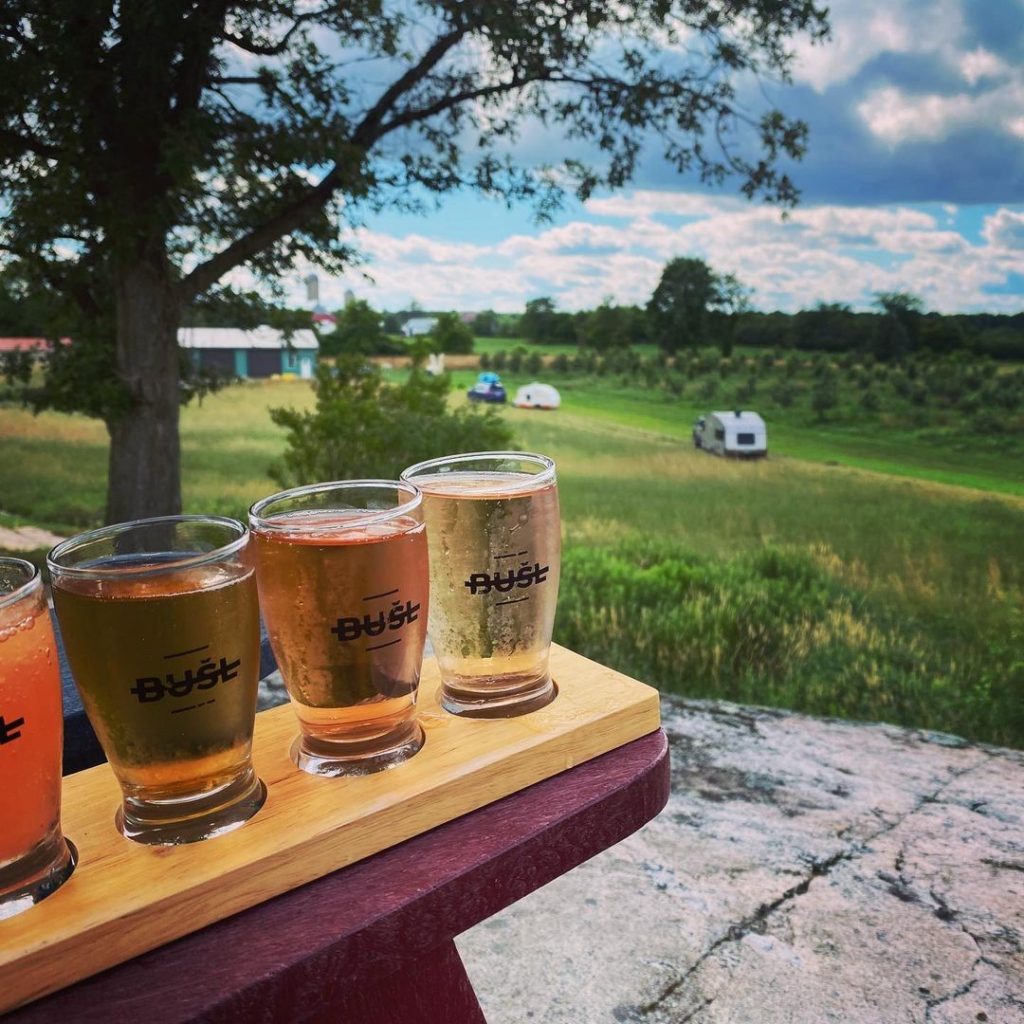 BUSL Cider & Orchèl Bakery
Mallorytown, Ontario
BUSL is a family-owned craft cider company with a bakery and a food truck.
The RV parking is in a very charming site, right next to the orchard. The 280 acres property is home to a 10 acres Apple orchard accented with 2 acres of Lavender, 2 acres of Haskap and various other crops that all help to enhance their line of ciders. And across the street, at the Orchèl Bakery & Boutique, visitors can enjoy quality soft ice cream, specialty coffees and divine baked goods. Here's a secret: BUSL Cider is one of the Terego team's favourite hosts in Ontario.
To book an overnight stay, visit www.terego.ca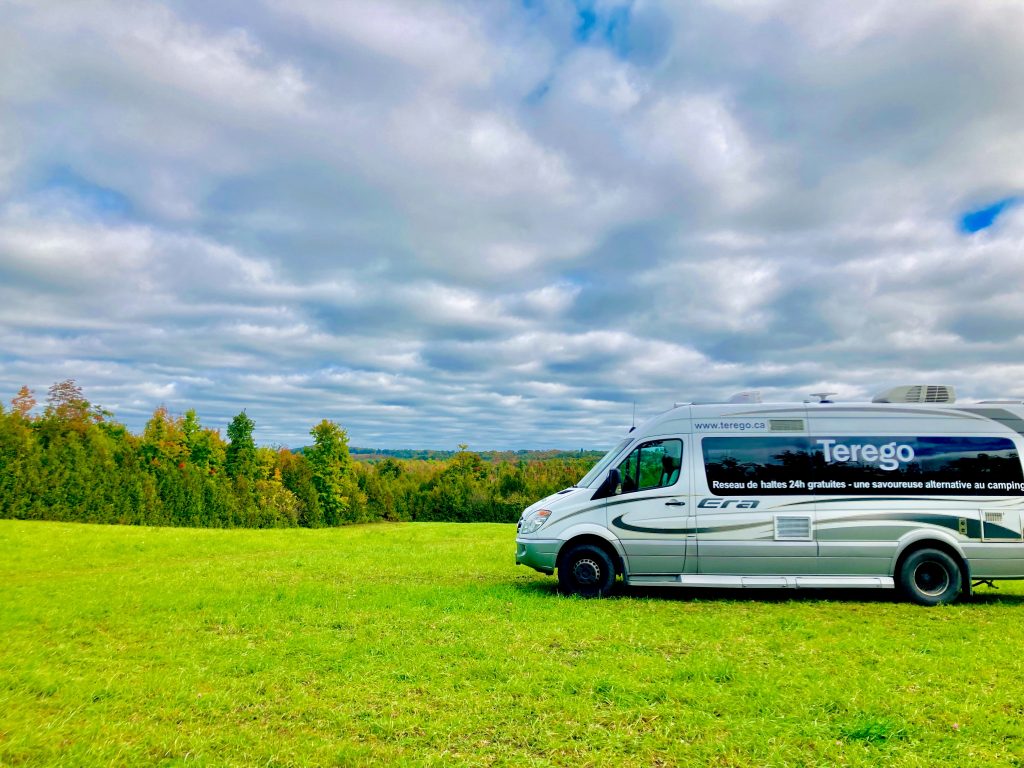 Farm Queen Foods
Chatsworth, Ontario
Farm Queen Foods offers a truly authentic experience on the way to the Bruce Peninsula. Cindy is the owner this beautiful little farm. She raises pigs, chickens, ducks, goats, turkeys and quail. Animals are grass-fed and meat is certified organic.  Terego members who visit her can park overnight in a field with a nice view of the forest. Truly, it doesn't get more authentic than this!
To book an overnight stay, visit www.terego.ca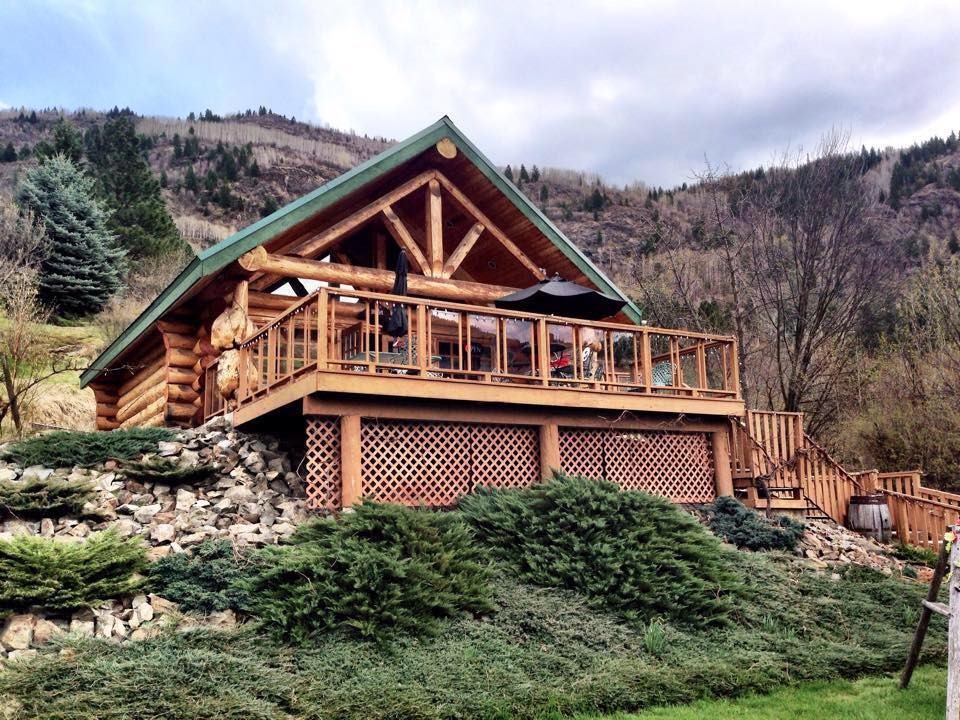 Columbia Gardens Vineyard & Winery
Trail, British Columbia
The Columbia Gardens Vineyard and Winery Estate is nestled in the heart of the Columbia Gardens Valley near Trail, in the Kootenay region of British Columbia. Ben and Tersia de Jager, immigrants from South Africa, proudly own and operate their unique small-batch winery, producing only 200 cases of wine yearly, allowing them to elaborate award-winning wines year after year. At this beautiful estate winery, Terego members are welcome to freely access the multiple trails on the property and take in the beauty of the mountains on our grounds. In summer, owners can even prepare baskets or cheese platters on request for the perfect picnic.
To book an overnight stay, visit www.terego.ca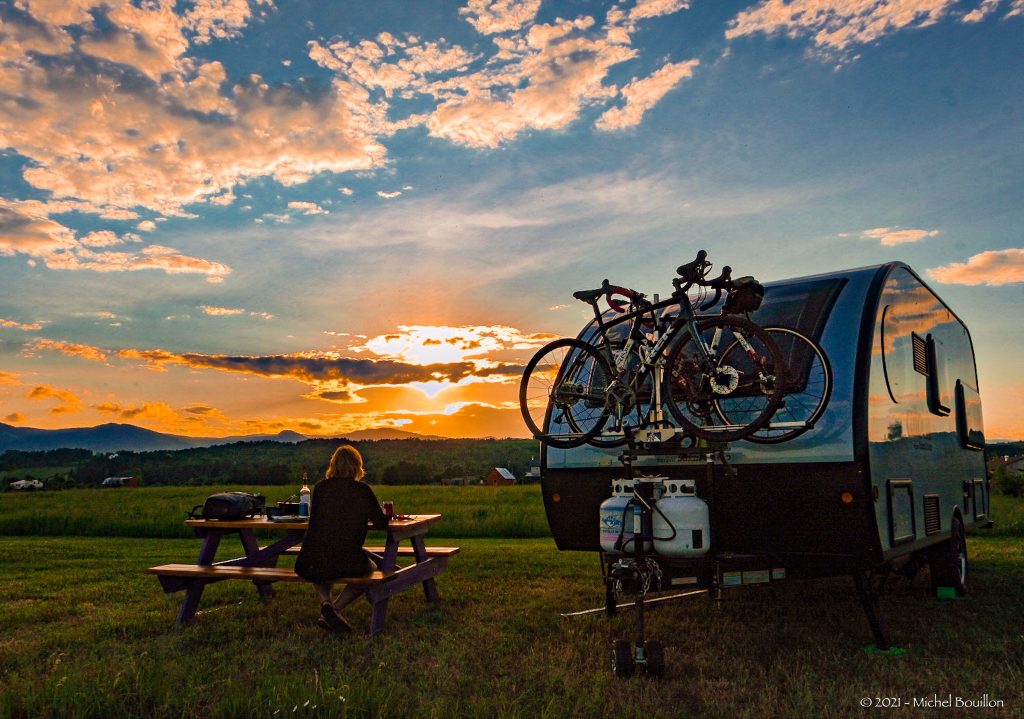 Les canardises
Saint-Ferréol-les-Neiges, Quebec
Outdoor enthusiasts are familiar with the Saint-Ferréol-les-Neiges region where Mont Saint-Anne's ski resort is located. The farm Les canardises is another gem of the area. 'Carnard' means 'duck' and 'canardises' could be translated as 'duck delicacies'. The owners of French origin have imported their tradition of breeding and processing duck meat into a high-quality product. Ducks are free ranging and are fed first quality food, without hormones nor antibiotics. After a day of hiking or mountain biking, it is a real pleasure to park the RV there, enjoy a panoramic view of the mountains and savour a 100% local dinner on the picnic table reserved for Terego members.
To book an overnight stay, visit www.terego.ca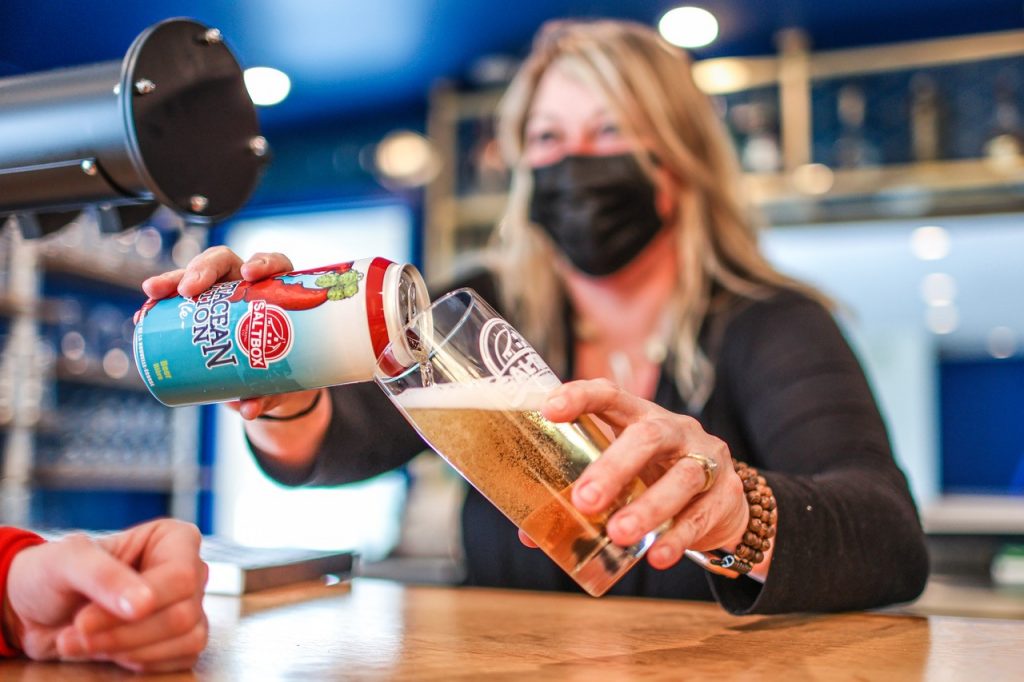 Salt Box Brewing Company
Mahone Bay, Nova Scotia
When visiting Nova Scotia, it's always great to meet the friendly locals. There is no better place to do this than in a local brewery, a meeting place for the community. Salt Box Brewing co, in Mahone Bay, near Lunenberg, is one of those places. Each of their beers tells a story, representing the heritage of the region, or a cause they believe in. For example, the "Dynamite Trail Ale" tells the story of Jack Tanner and his ill-fated love affair with the Captain's daughter. Legend has it that Jack died in an explosion while loading the old Captain's ship with dynamite just days before they were to be wed. The poor bride never recovered from her loss. This is one of the many stories you can hear while drinking a good beer at the Salt Box Tap Room.
To book an overnight stay, visit www.terego.ca