Our friends in Tennessee have some suggestions for cool side-trips on your north-south route. Here's a special feature to help you…
Reel in Tranquility at the Top 5 Fishing Spots in the Great Smoky Mountains
Fish are Plentiful but Crowds are Minimal on the "Peaceful Side of the Smoky Mountains"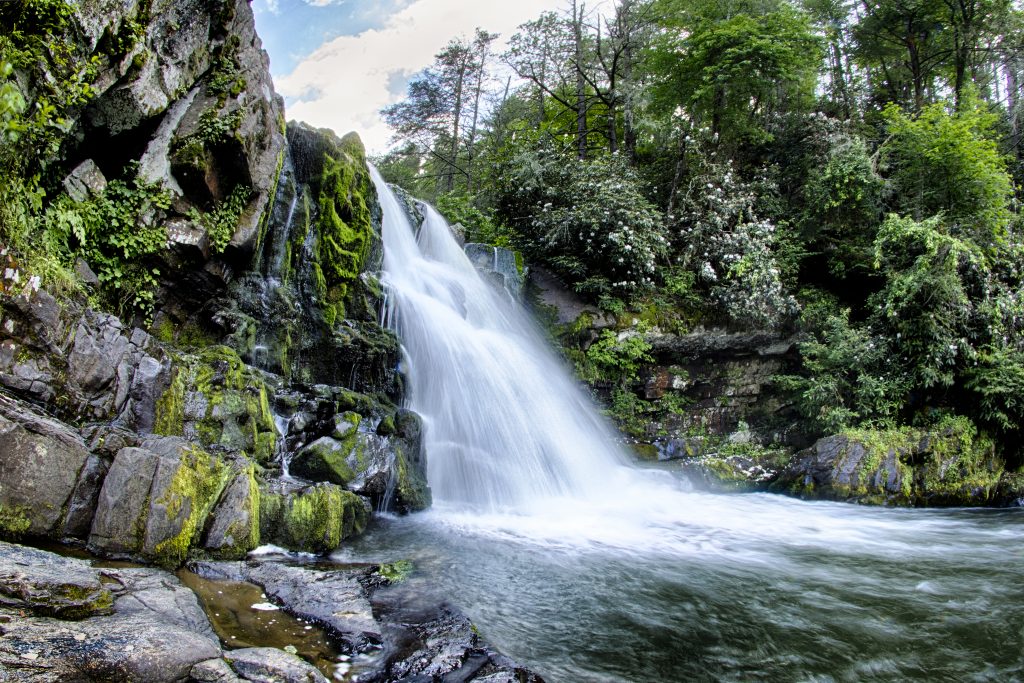 Curated for RV Lifestyle Magazine by Kim Mitchell, Director of Tourism for the Blount Partnership
Fishing is good for the soul. Immersed in the silence of nature, it combines the peace of patiently watching the water with the thrill of a catch. So, when it comes to an enjoyable fishing experience, crowds are a no-go. Perhaps this is the reason many anglers are drawn to the Smoky Mountains of East Tennessee. Rolling mountain vistas provide a backdrop to numerous lakes, rivers and creeks ripe with nearly 60 different kinds of fish like trout, bass, catfish, crappie, walleye and chub—just to name a few. Away from tourist destinations, the Blount County area known as the "Peaceful Side of the Smokies" provides tranquility and quiet so anglers can focus on the task at hand and experience the natural beauty and wildlife.
Abundant campground options in the area aren't the only draw for RV enthusiasts. Visitors with a passion for fishing will find there's a fishing spot that will appeal to anyone: from backcountry fly fishing deep in the forest only accessible via a hike, to easy family-friendly fishing from the bank of a lake.
Ready to drop a line? Enjoy these top fishing spots in the Peaceful Side of the Smokies.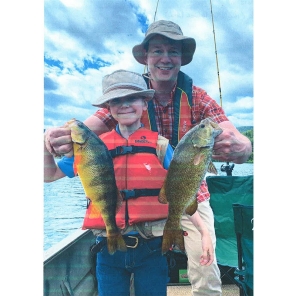 Bordered by Cherokee National Forest and Great Smoky Mountains National Park, Chilhowee Lake is a 1,747-acre narrow reservoir with cool, clear water where yellow perch, crappie, trout, walleye and largemouth, smallmouth and rock bass thrive. The Tennessee Wildlife Resources Agency (TWRA) stocks trout on a regular basis. The deepest part of the lake is 25 feet with water clarity up to three feet. Own a kayak or canoe? The calm waters of Chilhowee Lake are perfect for paddling to the best fishing spots. The lake is known for its quiet setting surrounded by majestic mountain views—yet despite feeling remote, it's only 20 minutes from the bustling town of Maryville with delectable restaurants, breweries, wineries, shopping and entertainment.
The lake is easily accessible by road via Highway 129 for fishing from the banks, or three public boat ramps are available.
The Tennessee Valley Authority has dams located throughout the Tennessee River that are well known for their ample fish—and the tailwaters below the Fort Loudon Dam area are notorious as the best for catfish, crappie, sauger and lake sturgeon. The lake sturgeon are state-endangered and the TWRA will provide a certificate when recording a successful catch and release.
The reservoir covers 14,600 acres with 360 miles of shoreline surrounded by communities and commercial development and the town of Maryville is only a 20-minute drive. Although the area is developed, Fort Loudon is not only known for its fish—but also bird watching. While fishing, anglers may catch a glimpse of a bald eagle.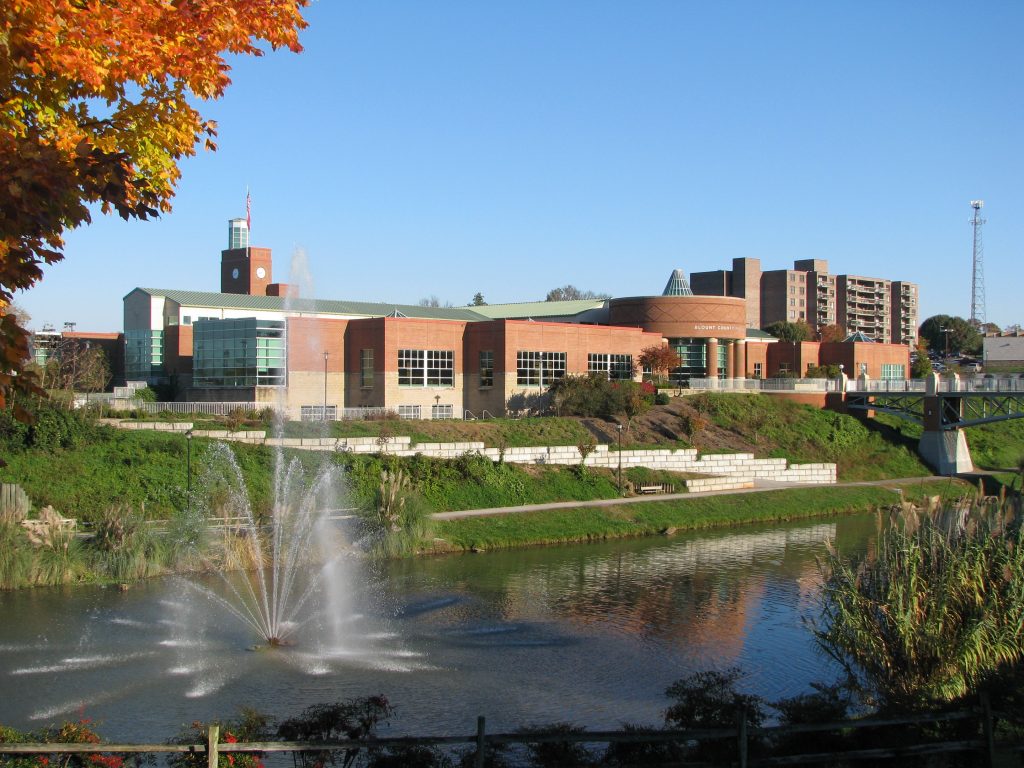 For a convenient, family-friendly place to fish, Maryville's Bicentennial Park offers a small lake with amenities including restrooms, benches, picnic pavilions and a dog park. The lake is regularly stocked with catfish and rainbow trout. While enjoying a day of fishing, the nearby paved greenway trails provide an enjoyable place to walk or bike. While visiting Greenbelt Lake, stop by Pistol Creek, running parallel to the greenway. The creek is a 13-mile tributary, also stocked with fish, and offers trout, largemouth bass and sunfish.
Since the lake and creek are located within the City of Maryville, appetites can be satiated at numerous nearby restaurants.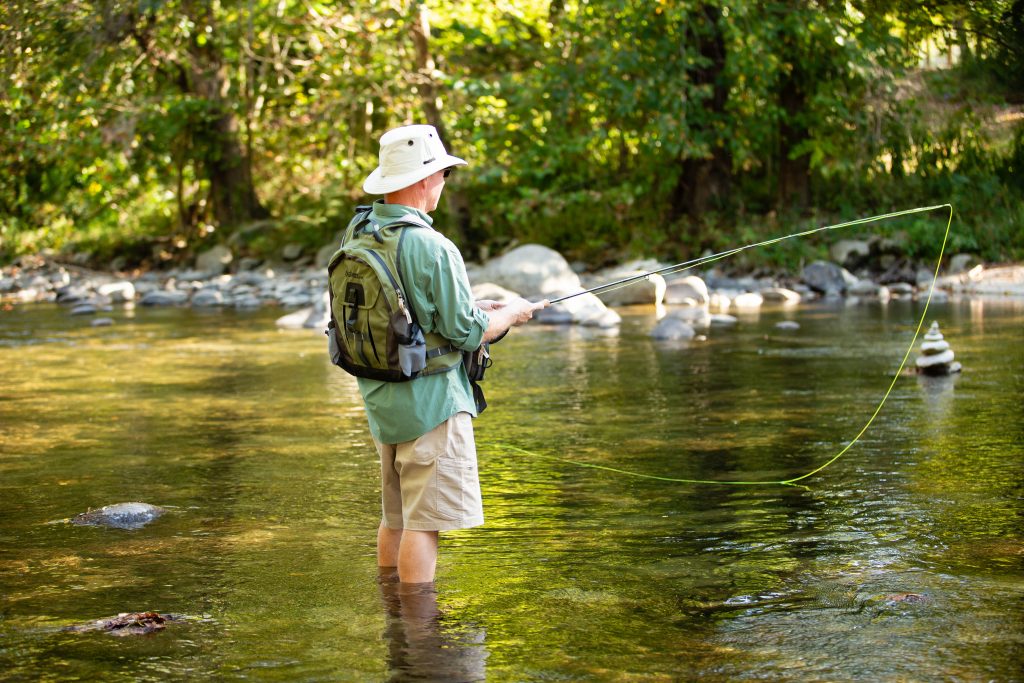 Situated at the gateway to Great Smoky Mountains National Park and boasting over 800 miles of fishable trout streams, Townsend is home to the Little River. It's one of the largest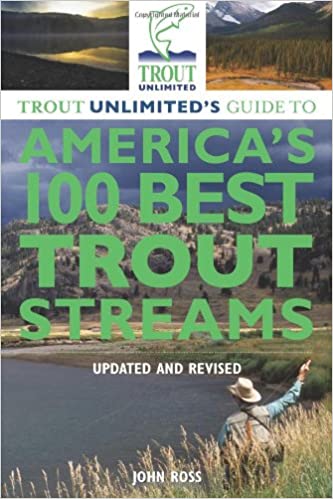 streams in the Smokies and offers an east, middle and west prong with tributaries populated with bass, brown trout, rainbow trout, and more recently, brook trout. Featured in Trout Unlimited' s Guide to America's 100 Best Trout Streams, a successful restoration program reintroduced native Southern Appalachian Brook Trout a few years ago—a prized fish among anglers. The access points are primarily reached by a short hike on foot trails, and some by road. For fly fishers looking for the solitude of backcountry and forest scenery, the Little River is a great option.
Fishing is permitted year-round in open waters, but due to the busy nature of the Park during the summer months, early and late in the season is ideal.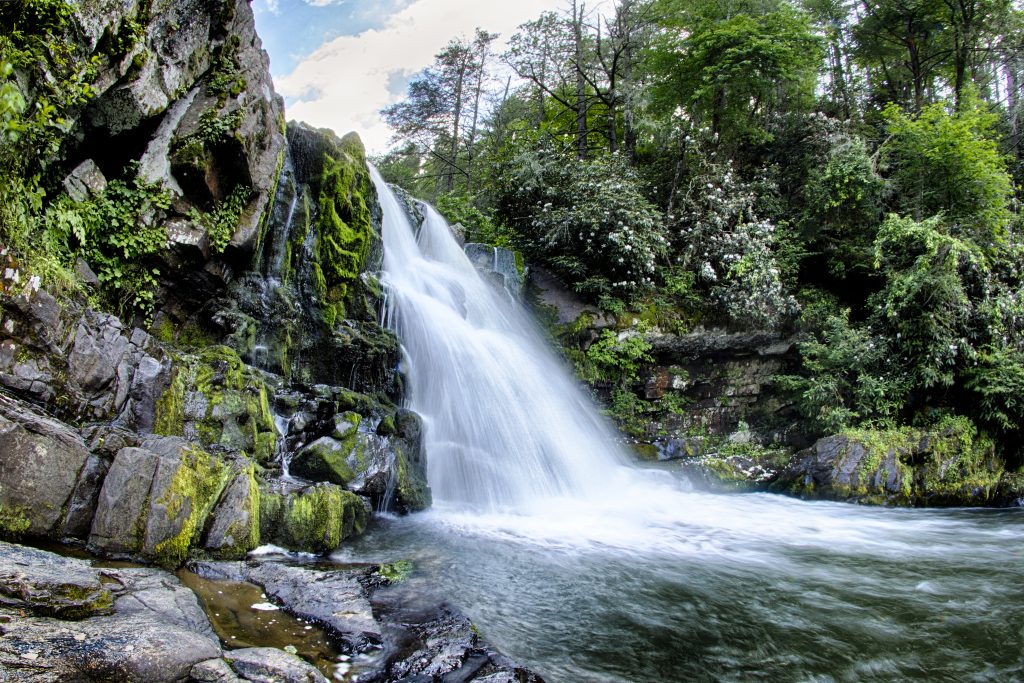 Located in historic Cades Cove, a picturesque valley and wildlife park dotted with restored buildings from early settlers, Abrams Creek flows for 12 miles into Chilhowee Lake. As a limestone spring creek, the geology supports a good pH for trout. In fact, the rainbow trout population in Abrams Creek is one of the largest in the Great Smoky Mountains National Park at 5,000 rainbow trout per mile. The warmer water fed from this underground stream also enables fishing year-round. In fact, winter is a prime time for fishing Abrams Creek as it's less visited.
The Abrams Falls Trailhead is the recommended access point for fishing. This trailhead also features a beautiful, 20-foot-high waterfall with cascading water.
Before you visit…check out these helpful resources:
To fish within the Great Smoky Mountains National Park, you must possess a valid fishing license or permit from either Tennessee or North Carolina. Fishing is permitted year-round in open waters from a half hour before official sunrise to a half hour after official sunset. Other area lakes and creeks also require a state fishing license. Visit gov/twra/license-sales/fishing-licenses to view the requirements.
Learn to cast a fly at the Little River Outfitters School of Fly Fishing – Townsend, Tennessee

Need gear? Little River Outfitters in Townsend offers a fly shop and a variety of fishing gear and apparel. They also have private fly fishing instruction and recommended guides available through the website.

Book your stay in the area in advance. Blount County has a host of scenic RV campgrounds that are a short drive to fishing spots. Visit org and view the list of options.
For more information on fishing in the Peaceful Side of the Smokies, please visit SmokyMountains.org.