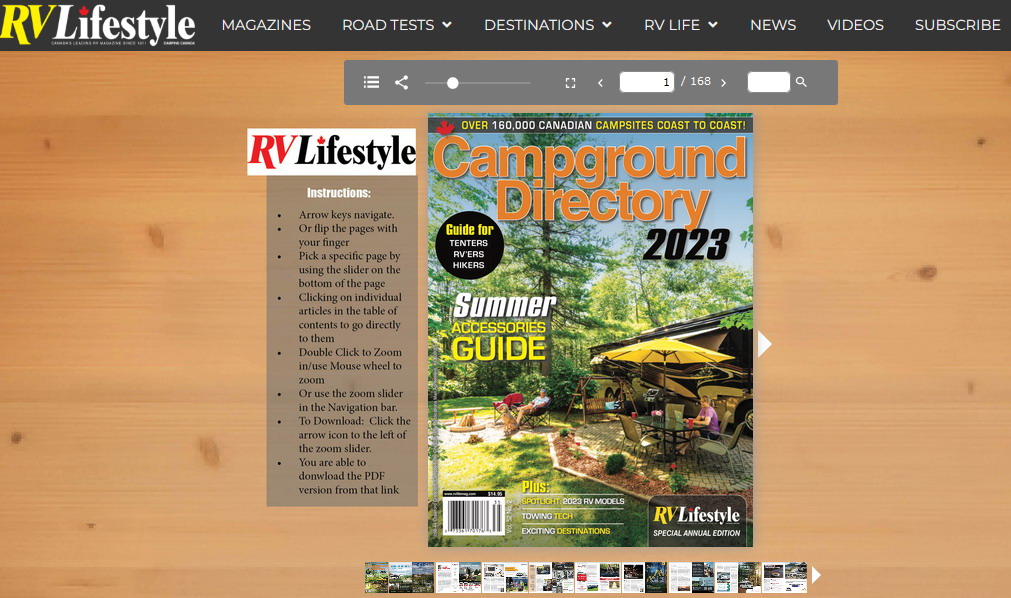 The 2023 Digital Edition of RV Lifestyle Magazine's Canadian Campground Directory is now online, with FREE access for our Print and Digital Edition subscribers, and newsstand readers who have requested access.
Print edition subscribers – your copy is in the mail and should arrive soon…
The first time you access the RV Lifestyle Magazine Digital Edition Archives, you will be asked for a password – this is included in your weekly e-Newsletter. If you have not received your newsletter, please contact editor@rvlifemag.com to request your access password.
Here is the link to the 2023 Canadian Campground Directory issue:
Here are some quick tips for navigating the digital edition: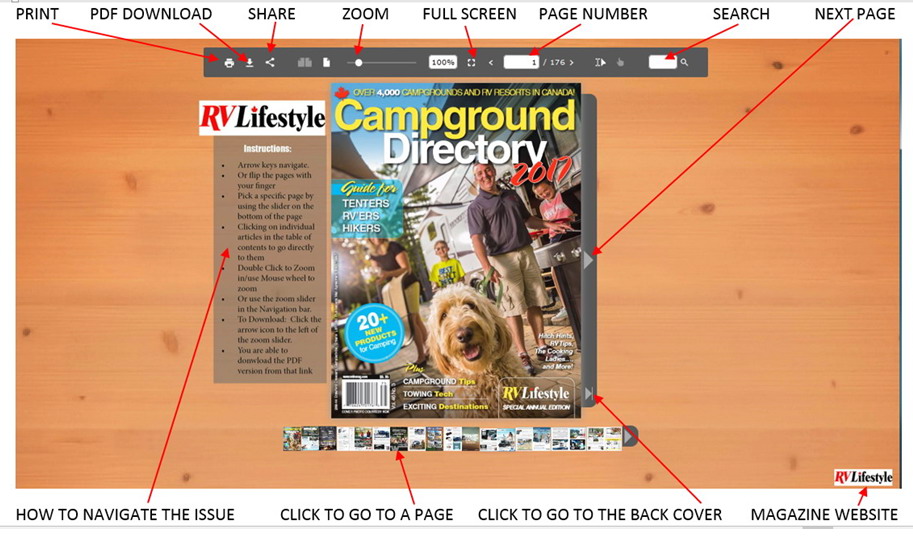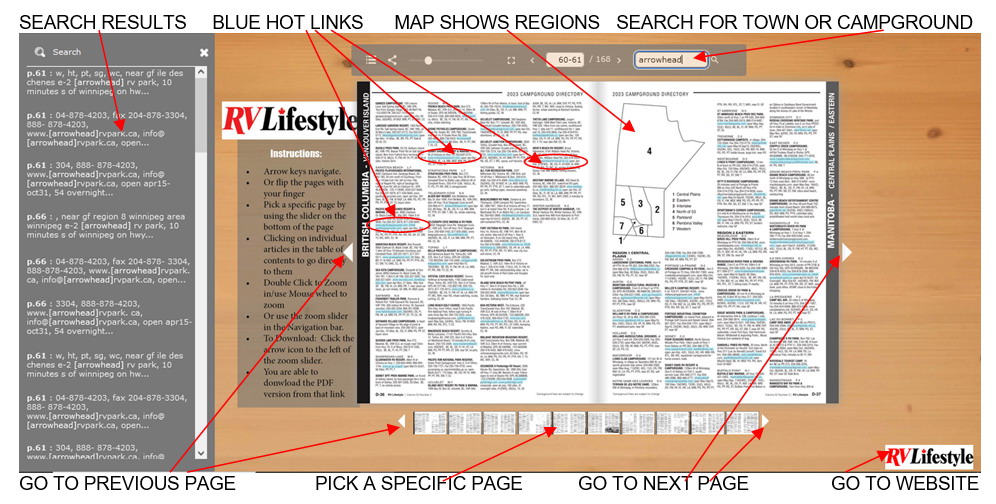 To access the full archive of RV Lifestyle Magazine Digital editions, please follow this link, then scroll down to click on the issue of your choice:
For additional insights into using the Digital editions of the magazine, please visit this page: