Lead photo: Driving the Cabot Trail – photo courtesy Tourism Nova Scotia – see the route at https://www.novascotia.com/trip-ideas/stories/what-best-way-travel-around-cabot-trail-clockwise-or-counter-clockwise
Looking for new places to discover? Here are five outstanding drives through some of North America's most beautiful countryside.
One of many treasures from the RV Lifestyle Magazine archives – first published in Vol. 34 No. 4, information and links updated July, 2023.
By Jonathan Lee
Click on the blue hot links to visit the websites…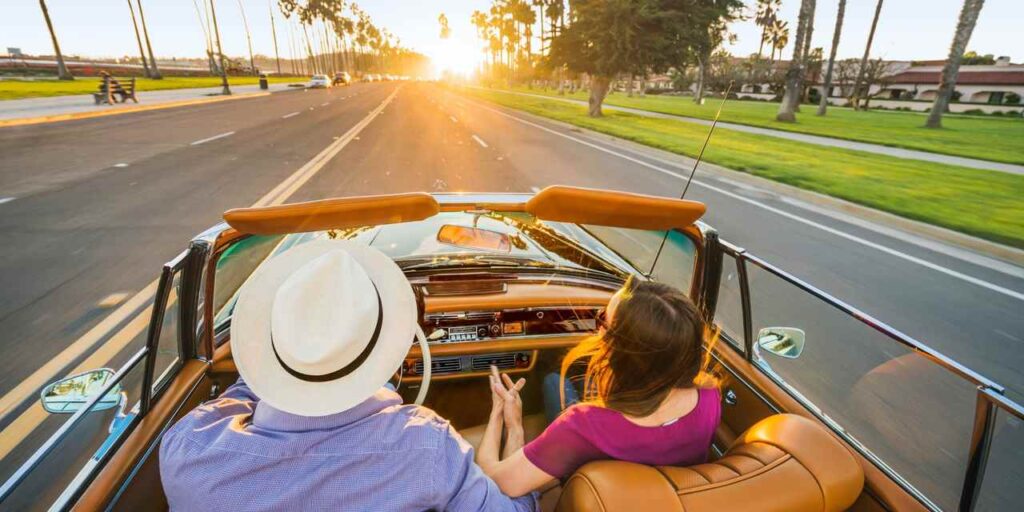 Drive #1
Pacific Coast Highway, California
Beautiful coastal areas blessed with fishing villages, gorgeous beaches and roads that hug cliff faces hundreds of feet above the surf lay waiting for you along the Pacific Coast Highway in California.
Stop in San Francisco and enjoy the succulent bounty of the sea. Stroll across the famous 1.7-mile long Golden Gate Bridge, or take a ferry out to Alcatraz, the notorious island prison and see what it feels to occupy one of its jail cells. You'd be in good company – apart from the infamous bird man, Alcatraz was once home to Al Capone.
If you prefer to stay out of jail, bring that special someone to Monterey County, where you can drop into the Monterey Bay Aquarium, the largest in the United States. You'll have the chance to learn about a variety of sea life as well as experience the "Sharks: Myth and Mystery" exhibit featuring no less than two-dozen species.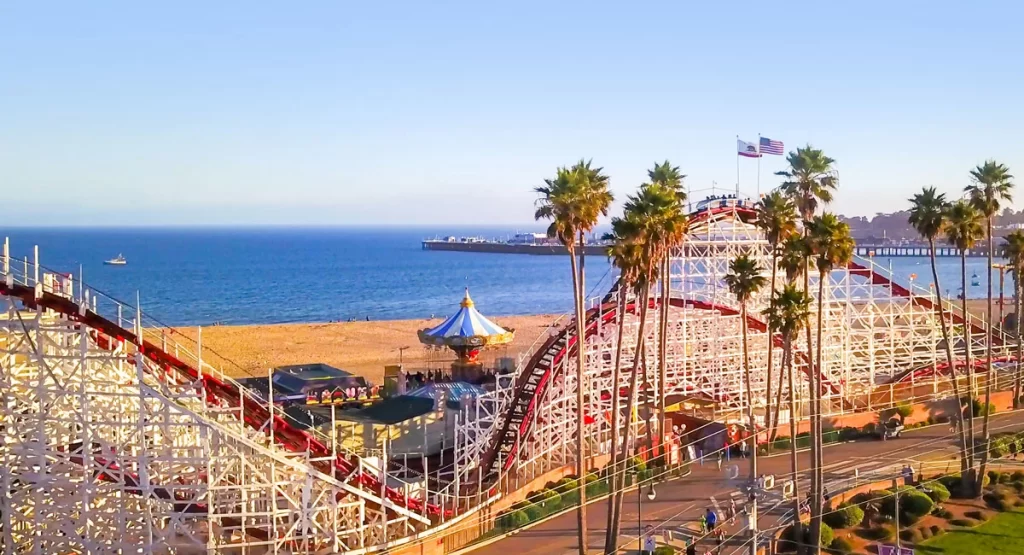 Go to the legendary warm sandy beaches in Santa Cruz, where you can head to the half-mile long Beach Boardwalk amusement park, the West Coast's only major seaside amusement park. There you can soak in the sunshine, build a sandcastle, ride a roller coaster, play beach volleyball and learn to surf all in the same day!
In Pescadero, feel small next to the giant standing redwoods in California's oldest state park, where some of these 2,000 year old trees stand more than 300 feet tall.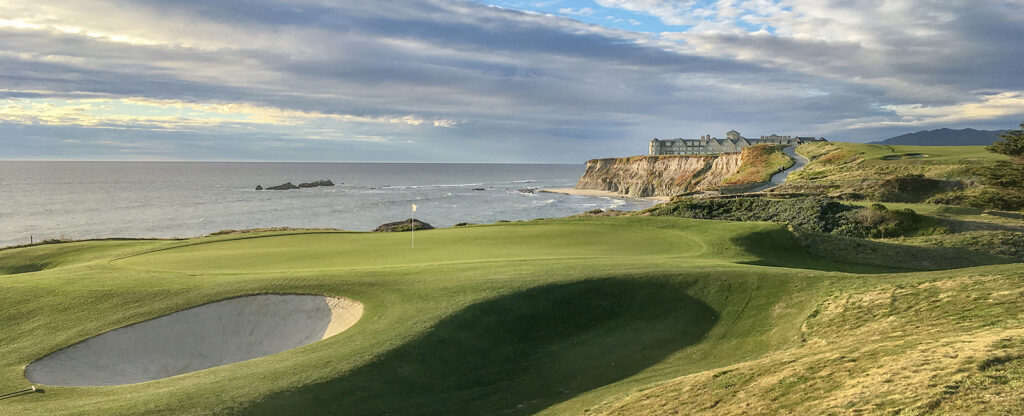 Take the time to shoot the back nine at some of the most scenic golf courses in Half Moon Bay, which offer stunning vantage points overlooking the Pacific Ocean. Half Moon Bay Golf Links features two award-winning 18-hole courses reminiscent of Scotland. Then treat your eyes to splendour in Big Sur, included in National Geographic Traveler's top 50 greatest destinations for its striking coastlines and massive waves.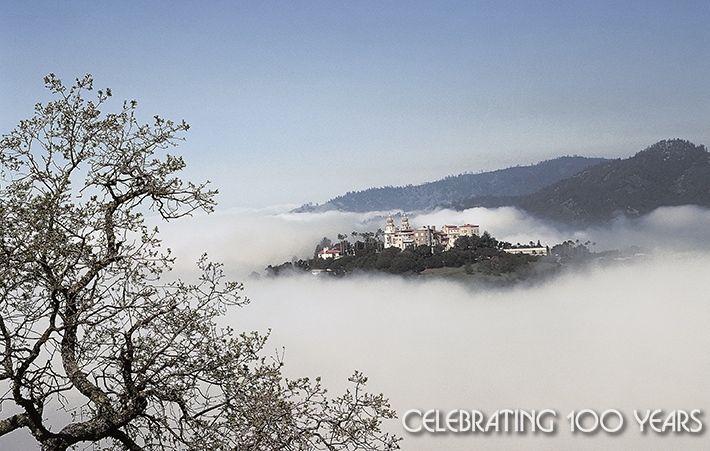 You can't leave California without stopping to tour Hearst Castle, the historic 165-room architectural wonder located about halfway between San Francisco and Los Angeles, celebrating 100 years as a main attraction in the area. It rests on a 127-acre estate with a striking main house called Casa Grande, that features imposing towers inspired by a Spanish cathedral.
While you're there:

Since you're close by, why not visit some Napa Valley wineries – with more than 200 to choose from, you can sample some of the best while learning more about the wine making process.
Drive #2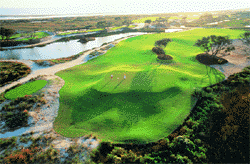 Seacoast Highway, South Carolina
Warm weather, gorgeous beaches, great shopping and southern hospitality are what you'll find as you explore South Carolina's Seacoast Highway, Route 17.
Some come to enjoy the architectural treasures, including historical confederate homes in and around Charleston. Take a break from the driver's seat and take a tour on a romantic horse-drawn carriage, then savor some southern cuisine or Calabash-style seafood.
Edisto Beach has some of the tallest palmetto trees in the state, and offers the perfect opportunity to pick up seashells. Or check out the wonders of the thick maritime forest and saltwater marsh in the adjacent 1,255-acre state park.
The town of Beaufort was once known as one of the wealthiest in America. Even today it retains its old money charm with extravagant homes, 100 of which are individually listed on the National Register of Historic Places. It's no wonder Hollywood movie producers visit all the time to film major motion pictures, including The Prince of Tides and Forrest Gump.
If you like golf, you'll want to tee up at Hilton Head. The dramatic oceanfront courses slow the pace of your play as you appreciate the beauty and design of the greens. You'll soon learn why for many years, Golf Digest readers voted Hilton Head Island into the top 10 in their list of the world's best golf destinations.
Bird lovers will appreciate what the south has to offer when they stop by beautiful Tybee Island. The North Beach is home to a wide variety of wading species, including egrets, storks, plovers and sandpipers.
If you've read the classic novel Midnight in the Garden of Good and Evil, you'll definitely want to stop in Savannah to see the actual locations where the story took place. While Mercer House is not presently open to tours, you can certainly visit many others, as well as Bonaventure Cemetery. Also stop by the Telfair Museum of Art, where the infamous Bird Girl statue now resides.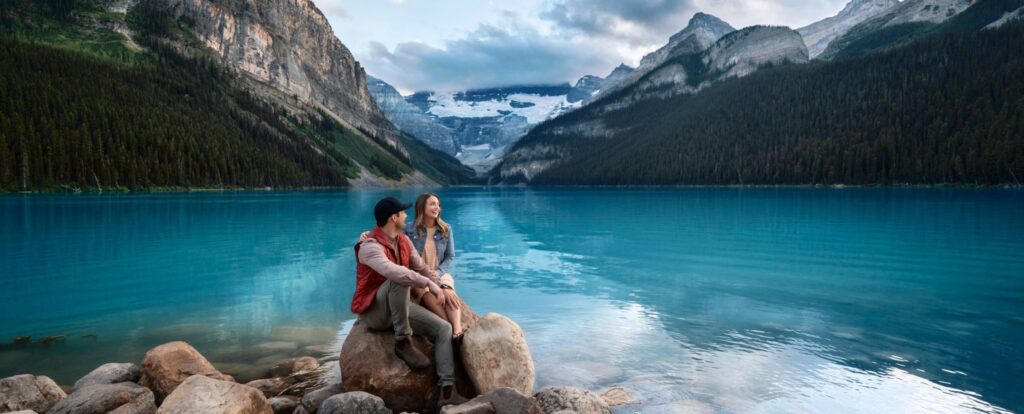 Drive #3
Icefields Parkway, Alberta

Named for the massive glaciers it sneaks in-between, the Icefields Parkway is a spectacular drive that takes you through Banff and Jasper National Parks. It's one of those places where there's just so much to see, you wish your eyes were bigger to take more of it in.
Appreciate the majesty of the mountain scenery, great valleys and grand glaciers in the 6,641 square kilometres of Banff National Park. A UNESCO World Heritage Site, the park is home to Lake Louise, where Nelson Eddy serenaded Jeannette McDonald in the classic 1936 film Rose Marie. You can hike most of the way around the lake or rent a canoe, then work out the kinks with a visit to the natural hot springs nearby.
Crowfoot Glacier is just one of more than 100 glaciers that pepper your route between the Banff and Jasper town sites. At one time, it looked from the air like a giant crow's foot, with three large toe-shaped sections. Over time, the glacier has begun to recede, leaving it at the moment with only two toes.
Not so for the massive Columbia Icefields. Spanning an area of more than 325 square kilometres, they remain one of the largest accumulations of ice and snow south of the Arctic Circle. Eight major glaciers are sustained by this enormous snow pack, including the six kilometre long Athabasca glacier, where you can take professionally guided tours of its icy slopes.

You won't believe the thundering power of the cascading waters at Athabasca Falls – an 80 foot drop that can't help but make anyone feel small. The roar of the Athabasca River churning through that narrow canyon of quartz-rich sandstone provides a sound – and feeling – that's not easily forgotten.
Jasper National Park is also a World Heritage Site, but because it's a bit larger than Banff with a little less tourist traffic, you'll find more privacy should you wish to explore the back woods and lakes. The carefully-preserved ecosystems in this park serve as a home to a wide variety of wildlife and allow you to enjoy the tranquility of Mother Nature while surrounded by crystal clear streams, gorgeous glaciers and gargantuan mountains.
While you're there:
If you're not a hard-core hiker, consider a helicopter tour of the Rocky Mountains. Choppers can whisk you into the most remote areas in minutes, whether your interest is fishing, photography or a picnic away from everything.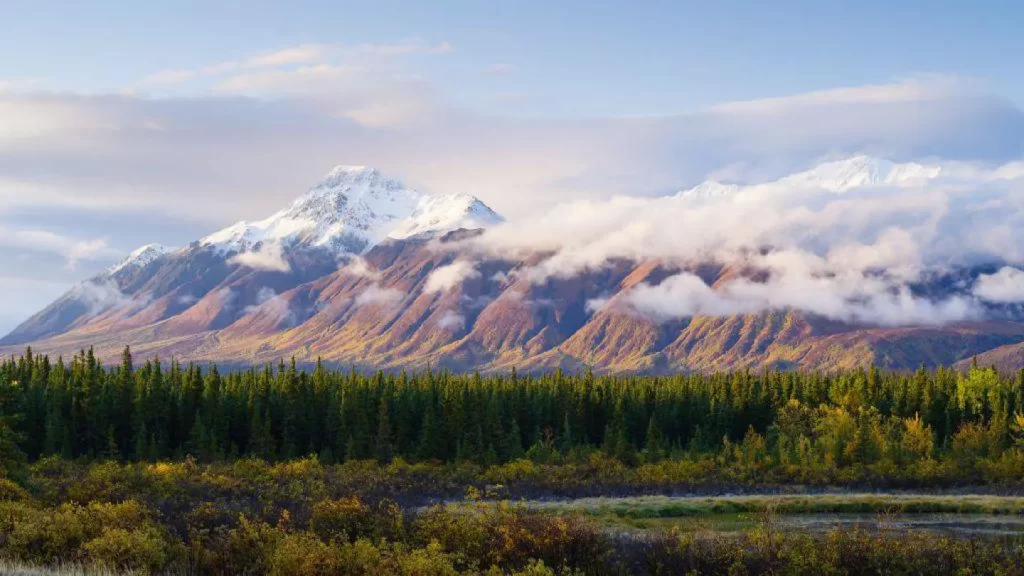 Drive #4
Kluane Scenic Drive, Yukon
Yukon's Klondike-Kluane Scenic Drive wanders through mountains, lakes, glaciers and creeks, almost all of it as wild and unspoiled as the day the first pioneers showed up with gold pans in hand.
Start in Whitehorse, where you can take a crack at horseback riding, dog mushing, cross-country skiing, kayaking or gold panning, among other things. Enjoy the stunning vistas of Miles Canyon or try your hand at paddling the shimmering blue waters of the Yukon River, as enormous rock faces shade your canoe from either side of the river.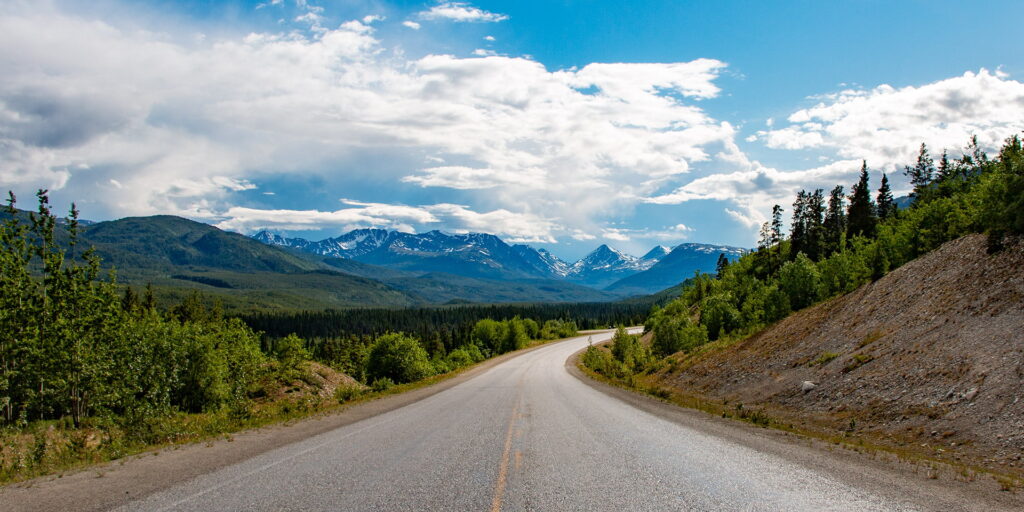 No trip to the Yukon is complete without a quest for gold, and you'll be following the gold rush as you proceed along the Klondike Trail. To this day, people still find occasional gold nuggets but the greater prize is the sheer tranquility and beauty of the mountain and forest landscape. Dawson City's Bonanza Creek is a good place to start – it was here where gold was first discovered more than 100 years ago. During the gold rush Dawson boasted a population of more than 30,000 people, making it one of the largest communities in the west.
Visit the small village of Haines Junction for one of the greatest breathtaking mountain landscape views. From here you have an amazing perspective of Canada's highest peak, Mount Logan, with its massive 5,959-meter summit. There are more than a dozen RV parks in the area, providing plenty of scenic locations to choose from.
Kluane is Yukon's largest lake, with an area of 478 square kilometers. But it isn't Kluane's size that makes it special. The lake is turquoise in colour, the result of suspended particles that reflect blue light waves from the sky. Kluane is a southern Tutchone Indian word meaning "big whitefish lake" so you might want to bring a fishing rod. Besides whitefish, you can enjoy world-class action with trout, pike and magnificent Arctic grayling. Check out the RV camping opportunities – follow this link: http://www.campgroundsalaska.com/alaskahighway/kluane-lake-yukon.php
While you're there:
It's ambitious to think about actually climbing Mount Logan, but that doesn't mean you can't enjoy the view from the top. Charter flights over Mount Logan, as well as the Kluane National Park and the Chilkoot Trail, are extremely popular. You're even able to take a float plane to a small lake for some private fishing, a lake for kayaking or to visit the top of a glacier. While the Chilkoot Trail includes sites in both the USA and Canada, the U.S. side of the Chilkoot trail will be closed for the 2023 hiking season due to serious flood damage and repair work – our link (above) will take you the the website for the Parks Canada National Historic Site.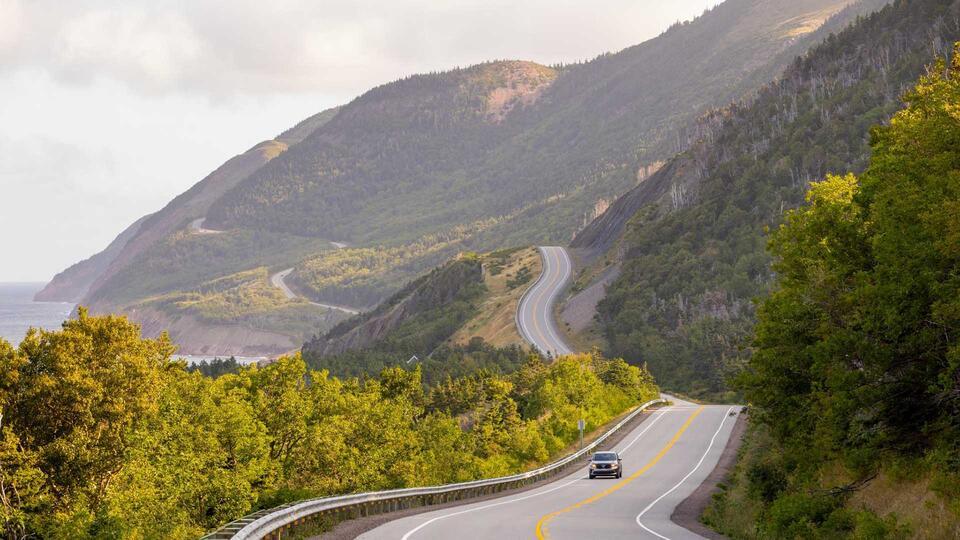 Drive #5
Cabot Trail
You won't want to blink while driving the beautiful Cabot Trail's winding route that clings to the hillside above the rocky Atlantic shoreline. Feel the stress of everyday life melt away as your senses are immersed in the splendour of Nova Scotia's serene rolling hills and outstanding ocean views. This trail circumnavigates Cape Breton island along Highway 19 for approximately 300 kilometres.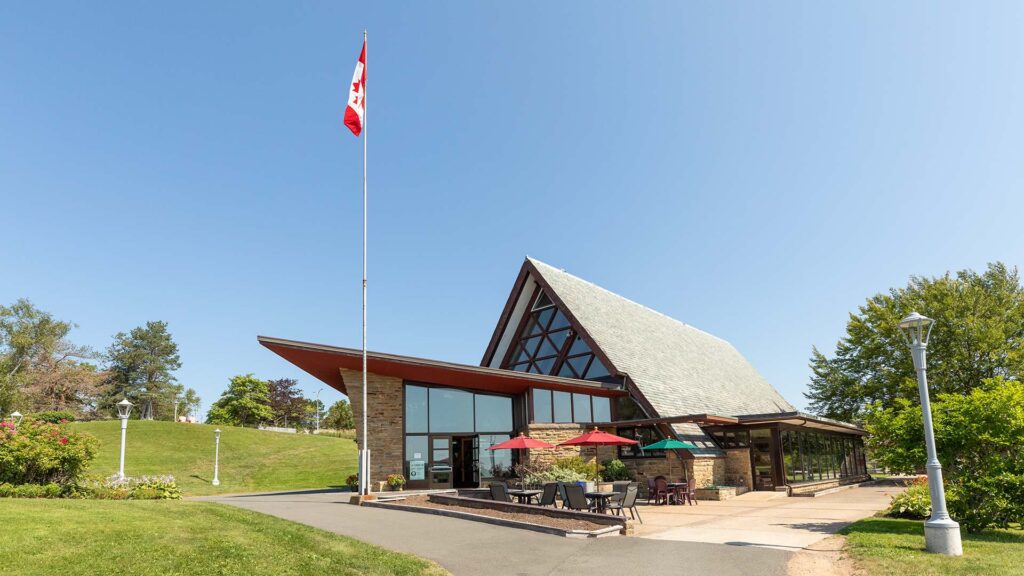 Try starting off in Baddeck, Nova Scotia, where Alexander Graham Bell once lived. Although bested by Don Cherry on the Greatest Canadians list, Bell has his own museum here where you can learn more about how the telephone was invented as well as some of Bell's other creations. As an active traveller, Bell once said "I have seen the Canadian and American Rockies, the Andes, the Alps and the Highlands of Scotland, but for simple beauty, Cape Breton outrivals them all." Complete this drive and you might just agree.

As you drive north along the rugged Atlantic coast, you'll soon come to Cape Breton Highlands National Park. Bask in the unforgettable pebbled shorelines, sandy beaches, tall forests and waterfalls of this practically untouched environment. You'll want to keep your eyes peeled for park residents like the coyote, black bear, bald eagle, red fox and bobcat. Moose are particularly abundant here, so keep that camera handy.
The beautiful destination of Ingonish attracts thousands of people every year with its opportunities to enjoy deep-sea fishing, whale watching, bicycling, and sea kayaking. Grab that camera again.
Along the west coast you'll discover the fishing village of Cheticamp, the perfect spot to get your cultural feet wet in a primarily Acadian community. Enjoy Acadian food, folk art and crafts. Afterwards, journey out onto the waters for a breathtaking whale watching tour or continue on to Margaree Valley and try your hand at fly fishing for Atlantic salmon.
While you're there:
Take the detour to Meat Cove, home to unique orchids that you cannot find anywhere else in Nova Scotia. There are fantastic vantage points along the coastal cliffs where you can spot soaring eagles, watch whales or admire the majesty of Cape Breton's landscape.
For more RV destinations from the RV Lifestyle Magazine Road Test Teams, please follow this link:
https://www.rvlifemag.com/category/destinations/