Lead photo: MOR-Ryde Telescopic Safe-T-Rail
These new RV accessories are now available across Canada from your local RV dealer, through Atlas Trailer Coach Products.
---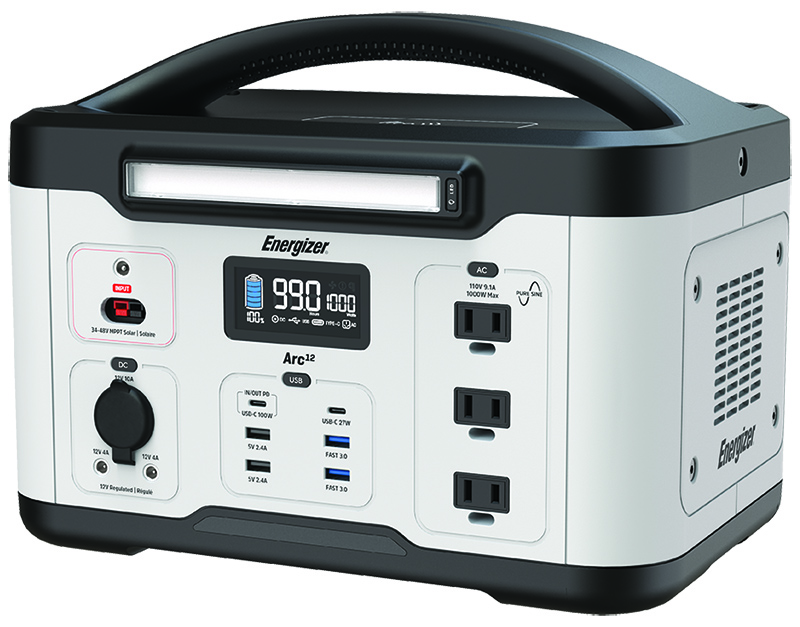 Arc 12 Lithium Power Station
Up to 1000-Watts of pure sine wave AC power shared over 3 outlets. Capable of powering your TV, mini-fridge, router, and many other small appliances and tools. Charge your smart devices, laptops, and even power tools while on the go. Recharge with a wall plug, your car, USB-C, or pair with solar panels for endless free power from the sun. 1,166 Watt-Hour.     Atlas Part #448-4
---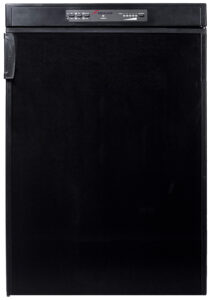 Freucamp 3-Way Refrigerator

3-Way Refrigerator. Latching door handles secures doors while travelling. Reversible door hinges and handles capability. Features: Adjustable Wire Racks, Bright Interior LED Light, Door Compartments. Includes black door panels. On/Off Button, DC/AC Button, Auto/Gas Button, 5 different temperature settings with a selector button.
Atlas Part #113-1     3 Cubic Foot
Atlas Part #113-2     6 Cubic Foot
---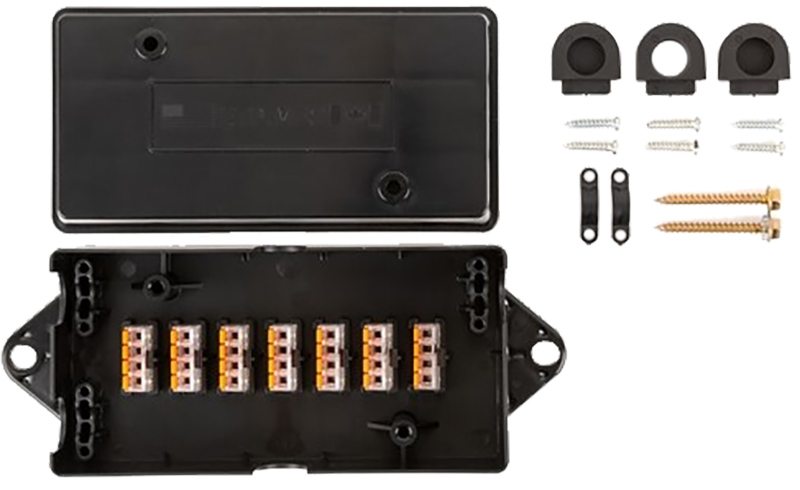 HD 7-Wire Trailer Junction Box
New Gen Heavy Duty 7-Wire Trailer Junction Box. Features Strip-Clip-Go simplified installation. No more washers, nuts, sockets, wrenches or electrical connectors. Hardware included.
Atlas Part #383-15    
---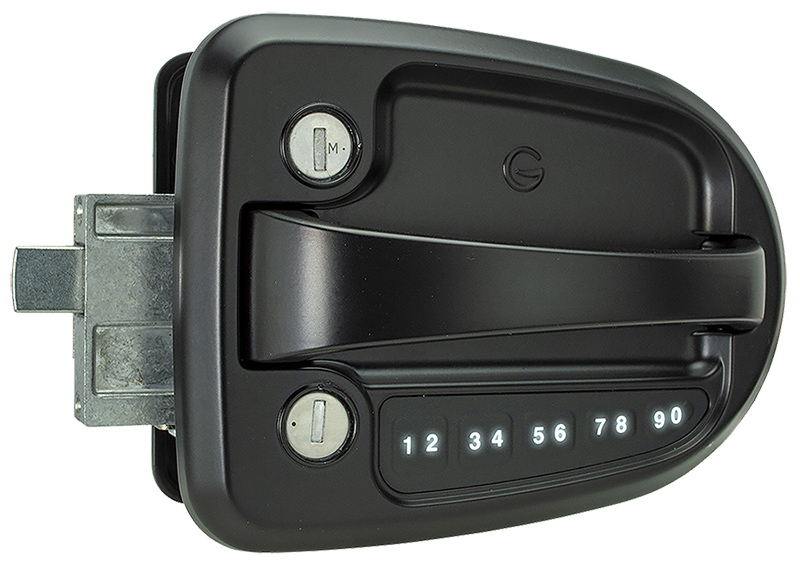 Global Ultra ES PRO Bluetooth Lock
The Ultra Pro ES Smart Lock is a direct replacement for standard travel trailer locks and gives you the ability to lock/unlock your doors from the convenience of your handheld devices such as an iPhone, tablet, and other Bluetooth-enabled devices.
Atlas Part #203-14    Right Hand – Black  
---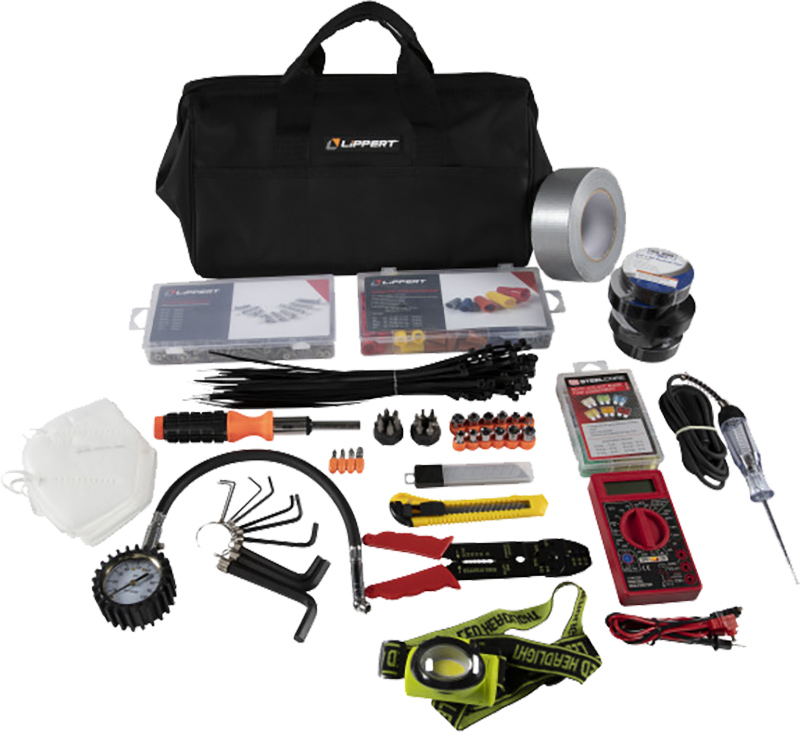 Lippert RV Tool Kit      
The Lippert RV tool kit was specifically designed to support any RV owner with DIY maintenance tasks. Equipped with 15 essential tools for making repairs on the fly, the Lippert tool kit comes with a convenient tool bag, so you can always have the tools you need on hand.
Atlas Part #431-14
https://store.lci1.com/lippert-rv-tool-kit-2022000853
---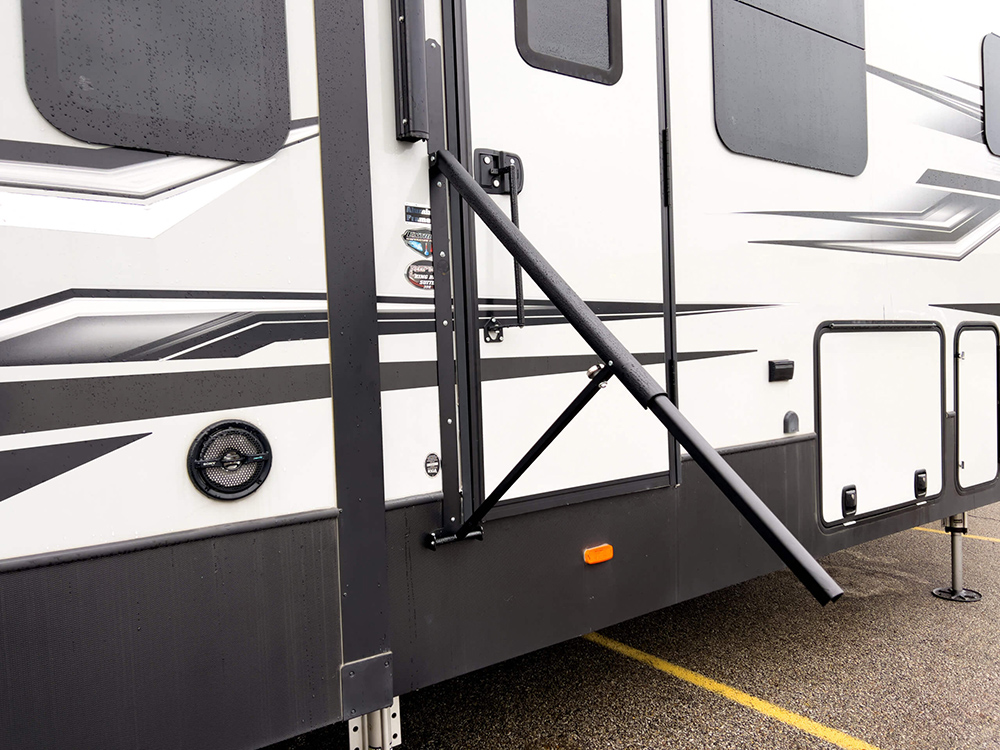 MOR-Ryde Telescopic Safe-T-Rail      
A telescoping support/handrail that, when fully engaged, extends 42.5 inches from the RV wall. When not in use the Safe-T-Rail is designed to collapse and remain securely closed.
Atlas Part #328-12
---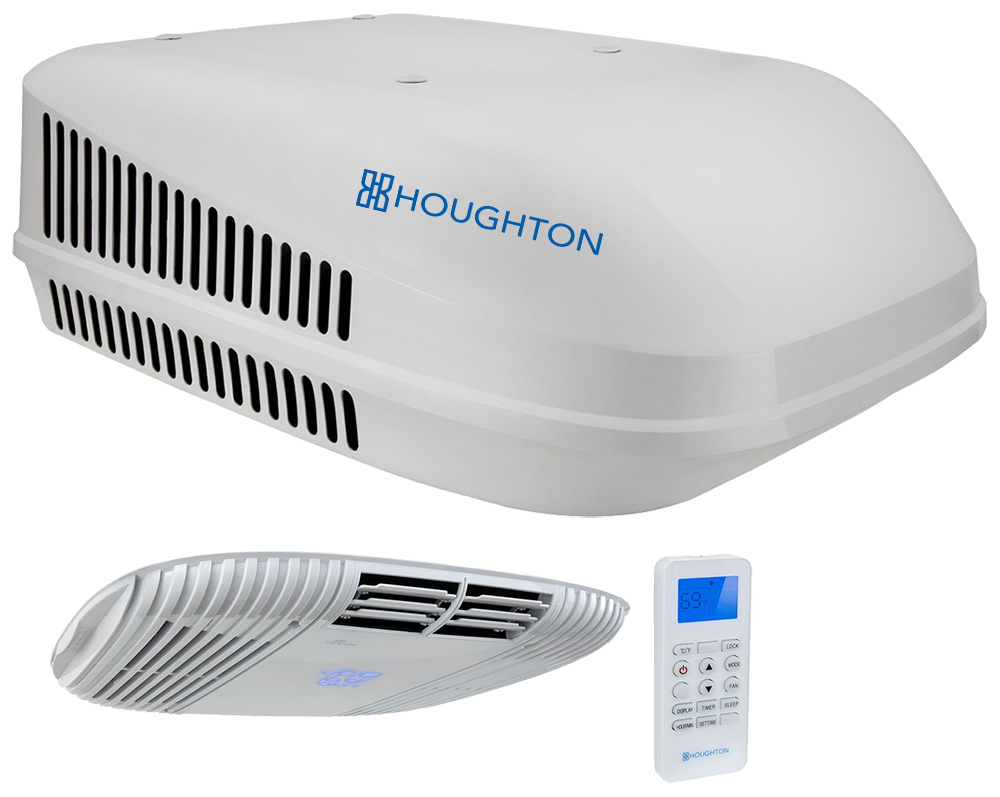 Houghton 13.5K Air Conditioners

   
Houghton Leisure Products is Australian company based in Adelaide, with a design and technical team with over 65 years of experience in the industry. Houghton Leisure Products designs mobile air conditioning systems for leisure applications, with a focus on design and continuous improvement to bring you the most effective and durable air conditioning solutions for your outdoor adventures.
Houghton Leisure Products uses Computer Aided Design (CAD), Computational Fluid Dynamics (CFD) modelling and Rapid Prototyping to imagine, create and test new innovations.
The 13,500 BTU Air Conditioners from Houghton are designed with quality and durability in mind. Features: Incredibly quiet; only 59.7 decibels while running at high speed. Comes with removable screen filters that can be cleaned and replaced. Remote control includes cooling, dehumidifying, dry, sleep, timing functions and easy to read LED display. Includes Ceiling Assembly & Remote Control.
Atlas Part #1090-1     13,500 BTU – Non Ducted – White
Atlas Part #1090-2     13,500 BTU – Non Ducted – Black
---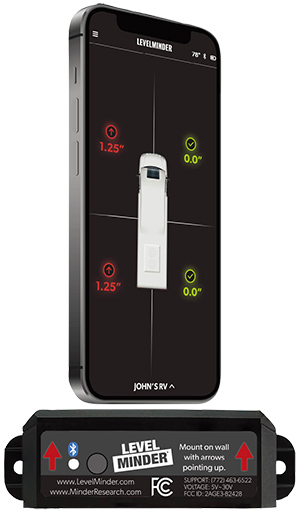 LevelMinder® Bluetooth Levelling System
Real-time levelling data right from your smartphone! Easily find the most level ground while parking. Mountable in storage, basement, or inside RV, Hard-wired or battery-powered (cables and battery included). Includes Bluetooth® adapter, USB cables (type-c), battery, self-tapping wood screws, and 3M® tape.
Atlas Part #959-10
https://valterraparts.com/rv-electric-leveling-tm51500-levelminder-with-bluetooth/

---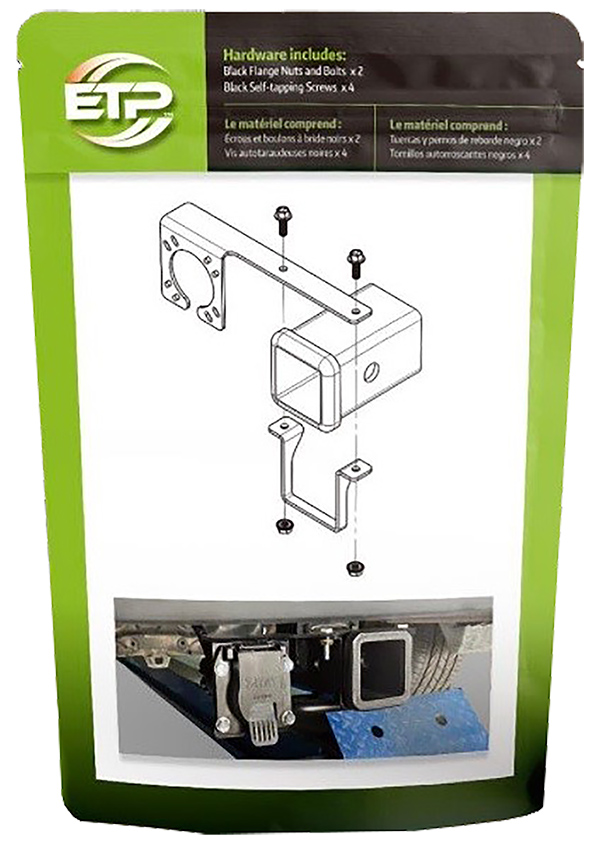 Universal 7-Way Mounting Bracket      
Universal 7 way mounting bracket for 2" hitch receivers. Hitch-mounted with no drilling or clamping required. Proper hardware included. Factory OEM look.
Atlas Part #385-16
---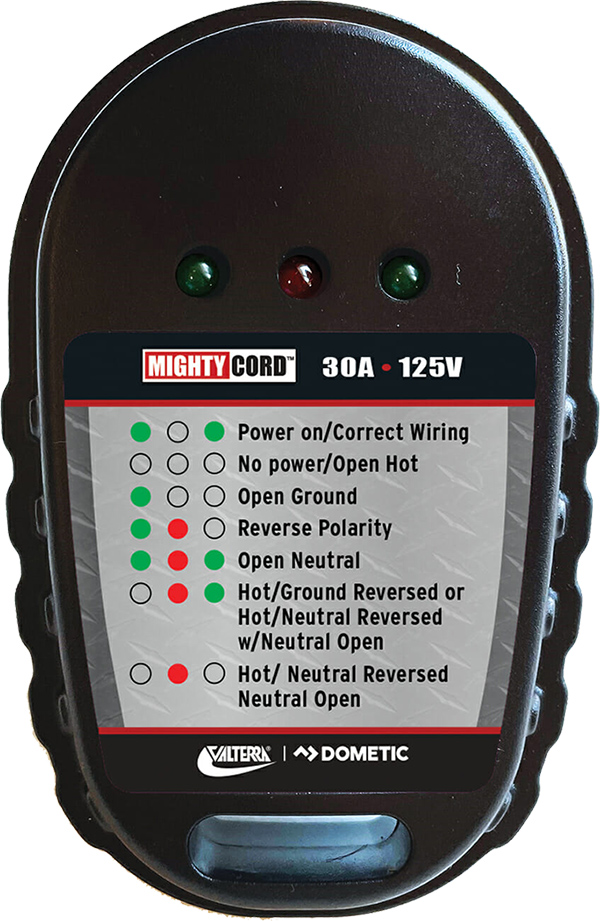 Mighty Cord RV Circuit Tester

 
The Mighty Cord RV Circuit tester from the Valterra division of Dometic plugs into outlets at campsite power pedestals. LED lights with a corresponding legend on the unit will indicate wiring faults. cETL listed. Includes carrying case.
Atlas Part #431-11     30 AMP
---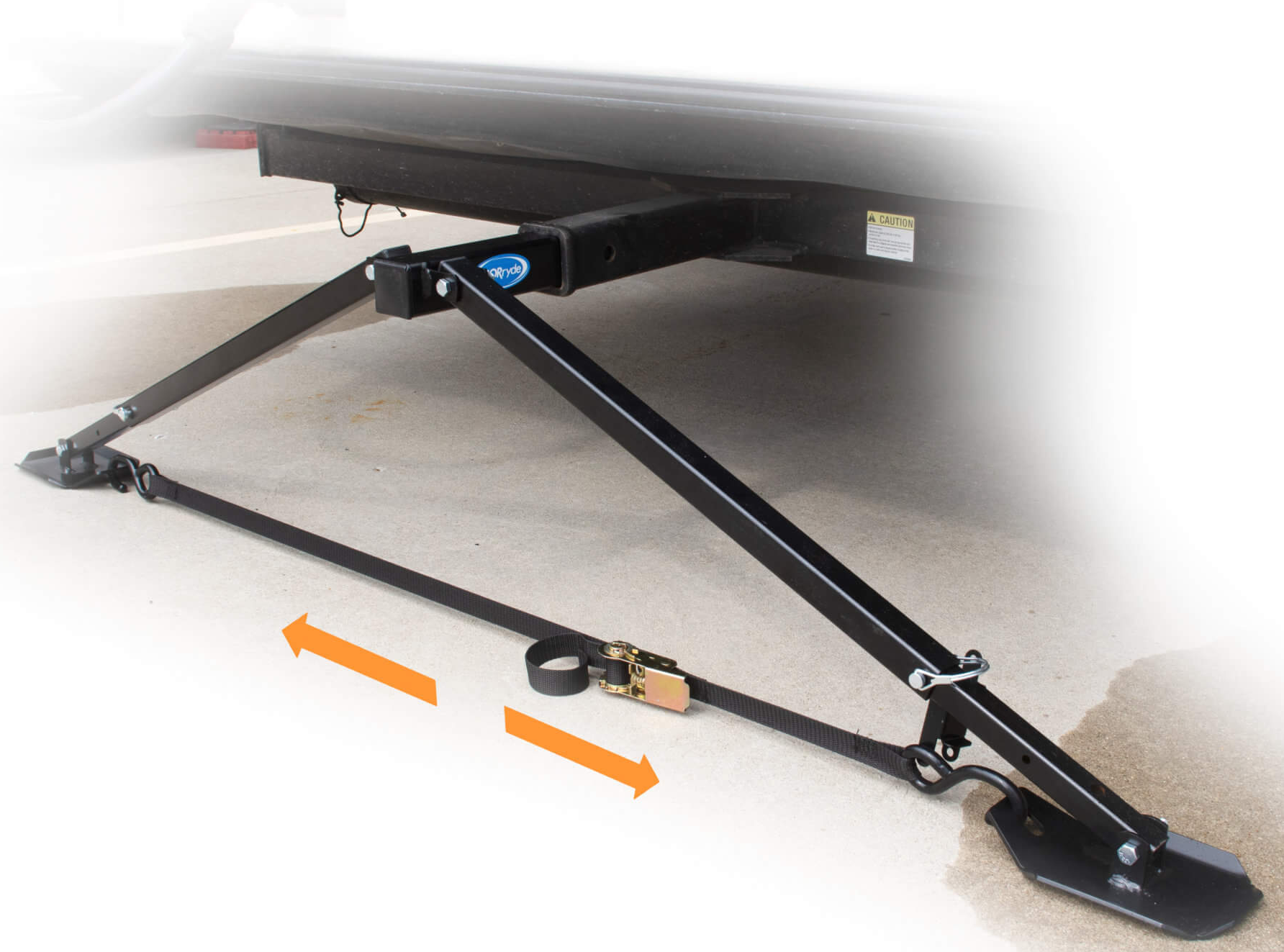 MORryde X-Brace Hitch Mount Stabilizer
X marks the spot when it comes to the simplest, most effective stabilizer on the market. MORryde's Hitch Mount Stabilizer is a collaboration between MORryde and Winfield Products that installs easily and provides enhanced lateral support. This means your trailer is stable, solid, and secure. Whether someone is walking inside the unit or you are experiencing strong winds, your trailer is rock solid because of the X-Brace design.
Securely attaches to a 2" hitch receiver, Easy set up, Ratchet tensionning design for extra security. Includes: Mounting hardware, Locking pins, (1) Ratchet strap.
Atlas Part #1165-32
---

Bio-Kleen Awning Cleaner
This concentrated cleaner is designed to clean your awning and a multitude of other surfaces, including carpet, canvas, vinyl, leather, and much more. Removes tough stains, mold, mildew, dirt, insect debris, tree sap, bird hits, and more.
Pair with Amazing Armor and H2O Repel for maximum protection.
Atlas Part #813-11     32 oz.
---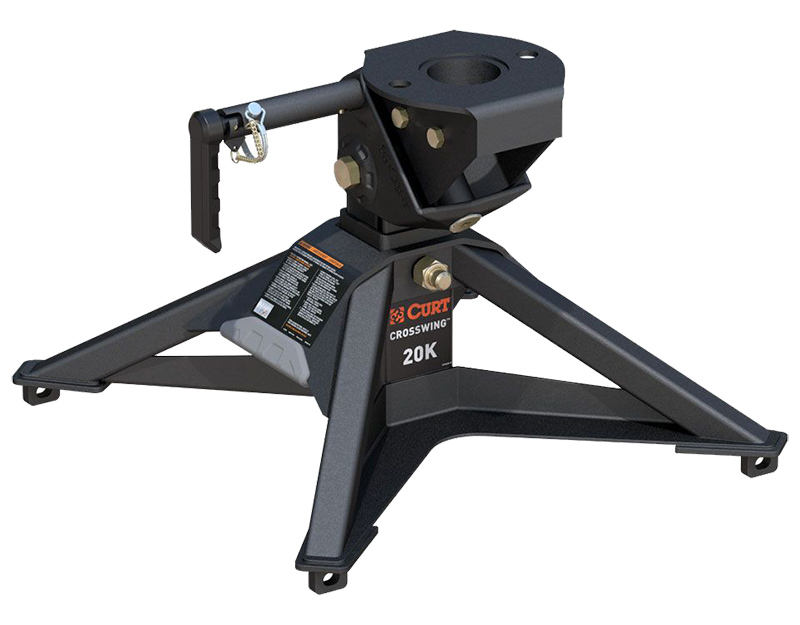 Curt CrossWing 5th Wheel Hitch ISR Mount
The Curt CrossWing™ 5th wheel hitch is designed to raise the bar on towing. Compared to traditional 5th wheel hitches, the CrossWing is 65% lighter with a main body weight of only 60 lbs. Features: Premium steel construction offers robust 20,000-lb. capacity, patent-pending ShockDrop technology to reduce jerking and jarring, Head channel guides kingpin into place for easier hookup.
Atlas Part #1206-6     20K
---
Lippert On-The-Go ladder
The On-the-Go Ladder comes equipped with permanent mounting brackets that easily attach to the On-The-Go Ladder Receiver installed on the back of your rig. Compatible with RVs equipped with the Lippert ladder receiver. This allows you to secure your ladder to your RV and then simply extend it to the height you need to safely climb to the top.
Atlas Part #919-11    12' – 6" Extension
Atlas Part #919-12    14' – 6" Extension
https://store.lci1.com/lippert-on-the-go-ladder-expandable-ladder
---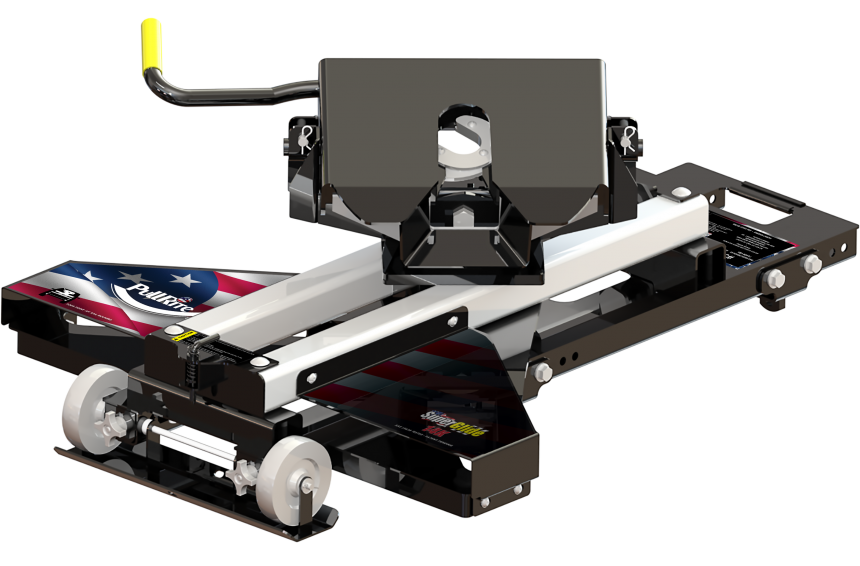 PullRite ISR Series SuperGlide 5th Wheel Hitch
The 14K SuperGlide is designed specifically for the new "shorter than a short bed" trucks. This SuperGlide quickly moves your trailer away from the cab of the truck during turns and backing up, to avoid contact with the truck cab! Equipped with special built-in wheels that help you easily move the hitch in and out of the bed. Includes a dual-articulating hitch head, moves side-to-side and front-to-back.
Atlas Part #1262-6     14K
https://www.pullrite.com/products/superglide/isr_series
---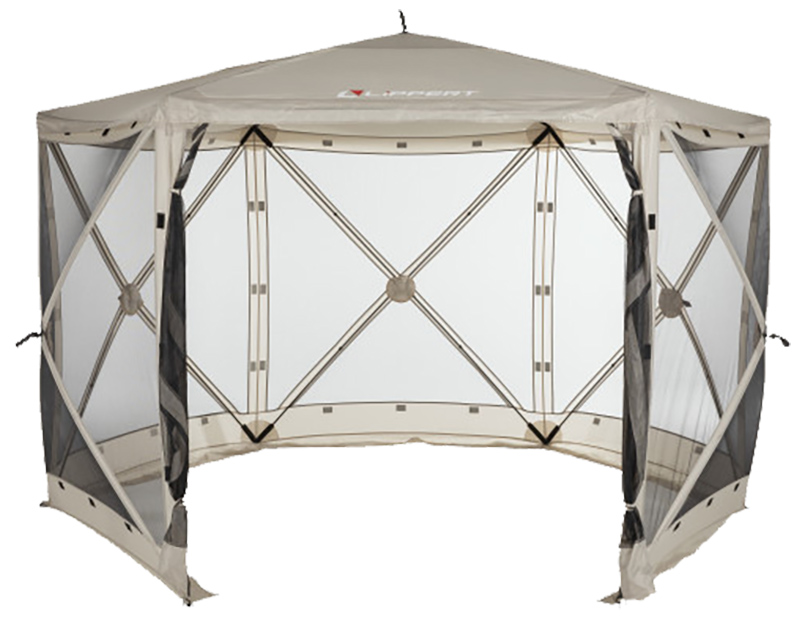 Lippert Pop-Up Gazebo

           
This hassle-free outdoor gazebo tent is designed with a hub system that allows for easy set up and tear down. Lippert's Picnic popup gazebo provides a bug-free entertaining space, 107 sq. ft. of space. Includes: (5) tie downs (12) heavy-duty stakes for secure fastening. One carry bag is also included.
Atlas Part #1679-5     Pop-Up Gazebo – Beige
Designed to be used with the Picnic popup gazebo by Lippert.
Made from water-resistant and flame-retardant material, these gazebo side walls are the perfect solution for blocking out the wind on a breezy day and providing protection against harsh sun exposure during your day trip to the beach. You can get the protection and privacy you need in seconds by simply attaching the wind panels to the gazebo walls. Includes: (5) Wind Panels, Carry Bag.
Atlas Part #1679-6     Wind Panels – Beige
---