Lead photo Photo courtesy ToDoOntario – JW Marriott Rosseau's famous Muskoka maple dolce…
Our friends at ToDoOntario suggest that an Ontario adventure is the ideal way to enjoy March Break, 2023!
Ontario is the perfect place to spend your March Break and discover Maple Syrup Season…
During the unofficial transition from winter to spring, the month of March offers a wide range of activities for outdoor enthusiasts of all ages! With schools in Ontario (and many other regions) taking March 11-15, 2023 off to celebrate the coming of Spring, why not plan a family adventure to discover scenic and historic destinations and activities in our home province.
"We love to highlight Maple Season on the website and across our social channels because it's a truly Canadian experience," says Jeanine Jankowski, owner, ToDoOntario, "Ontario produces over one million litres of maple syrup a year – and Canada is the world leader in maple production, supplying 80% of the world's syrup! Maple season is a great way to educate your kids about the environment and food production, in a super yummy and fun way."
Maple Festivals + Getaways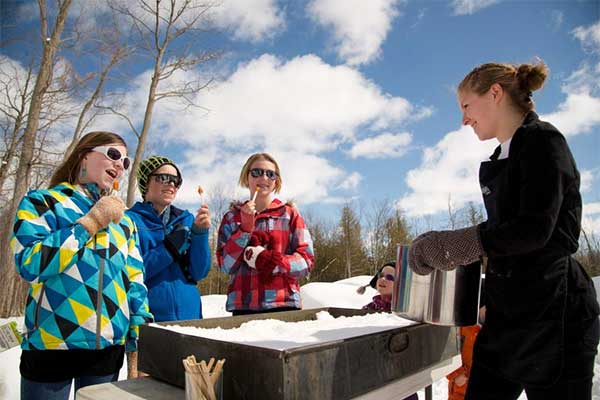 From Haliburton to Simcoe, to Perth, ToDoOntario has created an awesome guide to Maple Season with an extensive list of festivals across the province. Check it out: todoontario.com/maple-festivals/ If you're looking for a unique getaway, visit: todoontario.com/best-march-april-maple-syrup-getaways/
The Best Maple Farms in Ontario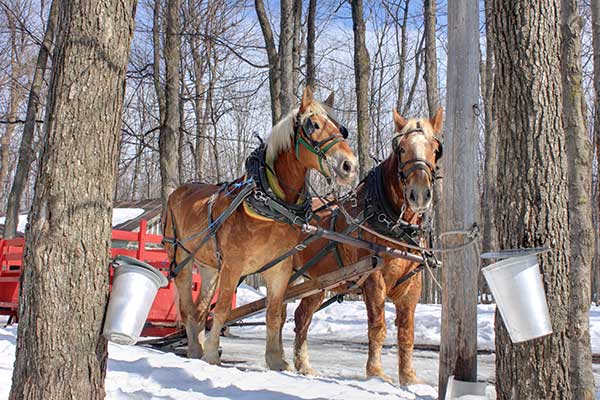 If you're a fan of maple syrup, then visiting a maple farm should be on your travel itinerary. Fortunately, there are plenty of maple farms in Ontario, near Toronto and Ottawa, where you can get a taste of the finest maple syrup that Canada has to offer. Don't miss this guide where we explore some of the best maple farms in Ontario: https://todoontario.com/what-are-the-best-maple-farms-in-ontario/
Your Ultimate Guide to March Break in Ontario!
Ontario is one of the best destinations during March Break, thanks to the variety of activities and events available. Big cities and small towns in Ontario have so much to offer to keep children (and all those who are young at heart)  busy over the March Break Holiday. For a full guide to March Break deestinations and activities, check out the website at: todoontario.com/things-to-do-on-march-break-ontario/
About ToDoOntario:
ToDoOntario is the leading privately-owned tourism resource for Ontario. ToDoOntario connects an audience of fun-loving adventurers to tourism businesses and promotions in the province. With industry memberships including The Tourism Industry Association of Ontario, the Travel Media Association of Canada and Indigenous Tourism Ontario, ToDoOntario continues be THE go-to for adventurers across the province.
For more information on tourism in Ontario, Canada, please visit todoontario.com
---
Still hungry for a sweet sensation?
Check out our RV Lifestyle Magazine feature by Travel Editor James Stoness: