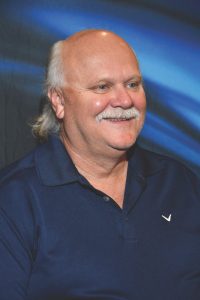 By: Jamie Russell
Whenever and wherever you travel, your RV is subject to the effects of weather conditions such as wind, rain, and snow, and road irregularities that will affect acceleration, braking, and even normal driving forces.  From the minute you leave home, the vibrations and physical forces encountered on the road can cause a wide range of items to move, loosen and wear.
Here are a few things to be aware of while traveling – some of these may need your attention when you stop along the way, and on a long trip they should be checked several times before reaching your destination.
It is important to check your tire inflation and wheel nuts.  In your owner's manual there will be a guideline for how often wheel nuts should be checked, and what they should be torqued to.  One of the tools you might consider carrying with you is a torque wrench, so you will be able to properly check the wheel nuts when you stop at a rest area or a service station.
On new units, for the first few hours while on the road, or every 200 miles or as your owner's manual suggests, you should check wheel nuts diligently to make sure the nuts have seated with the rims.
Another thing to check is the tire inflation.  A tool you should carry for that purpose is a good tire pressure gauge.  We like the digital ones because they are easy to read and at night they light up for easier reading.  Some good quality ones have a light built in to show the valve stem in the dark.
These two small jobs are very important and will make RVing a lot more enjoyable. If you do these tasks as preventative maintenance, you may be able to avoid incidents like blown tires from under inflation, or rims coming off because wheel nuts aren't tight.
Something else to check and keep an eye on is the heat of the hub assembly, which is the centre part of the axle.  That's where you'll find the bearings that keep the wheels moving freely.  The easiest way to get an indicator of a problem is to use an infrared thermometer.  You just aim it at the centre of the hub and it will give you a temperature reading.  When you do that, all four hubs should have the same reading.  If one hub is hotter than the others, that will be an indicator of a bearing or hub problem. This should be attended to sooner than later.  The infrared thermometer can be picked up at any hardware store and is relatively inexpensive.
Other things to check would be tire wear.  I look for irregular wear patterns on the tires such as scalping inside or outside, etc.  This uneven wear is also an indicator of running gear problems or tire problems.  If a tire happens to blow while traveling, it can be very expensive to repair as it can cause collateral damage to the RV siding, j-trim, mouldings, holding tanks, wiring, etc.
The next thing to check whenever you stop is the RV lighting system.  If you have a travel trailer or fifth-wheel, you want to ensure that the 7-pin connector is properly connected to the tow vehicle as it can loosen during travel.  This would also be a good time to check left turn, right turn, brake and running lights.  If you have a travel trailer with an exposed 12volt battery, you may want to check to ensure it is still secured in the proper position – this can shift with normal or abrupt driving forces.  The breakaway switch wire should be checked every time you stop to be sure that it is still intact and that it has not inadvertently been dragged along the highway.
When you check RV components as you travel, you should do a visual inspection of your hitch, whether an equalizer system or fifth wheel hookup you should look for how taut the break-away chains are, and if you have a chain style sway system make sure the safety chains are still attached.  Do a quick visual of the breakaway cable and make sure the pin lock is still on the coupler of the trailer or the latch on your 5th wheel hitch.
On a new unit, this checklist should be followed on the first couple of trips out to ensure that you are properly connecting the equalizing system.
Also, when traveling, you want to make sure that all the compartment locks are secure and locked, as well as any entrance doors.  These can sometimes flex or move during travel, which can cause the compartment door to come ajar.  This also includes outside shower compartments, electrical hatches and whatever other options your RV might have that should be closed and locked.
Due to pressure changes while driving, it is important to secure the windows to make sure they are closed and locked before you head out.  If not, they can open and that can cause the windows to crack and sometimes the screens will blow off.  Also, inside your RV, make sure the roof vents are closed while traveling.  If you leave them open, with no protection, they will chatter, and the domes will break.  If you have vent covers over the vents, that will certainly help prevent the lids from chattering or breaking during travel.  Vent covers will also help to protect the vents and vent lids from damage if you encounter low branches when pulling into a campsite.
During your trip, you should make sure that all interior compartment doors and latches are secure.  Things such as shower doors and sliding wardrobe doors should have the travel locks in place.  TVs must be secured and dinette chairs as well.  If you use travel locks on the slides, they should be in place.
There is one more check to do after pulling into a rest stop or fueling up. If you have entered the RV, don't forget to secure the entry steps and the grab bar and lock the entrance door on your way out.
When you get into the tow vehicle and your co-pilot asks you a question like "Did you put the tv antenna down?" and the answer is "I think so!" that is not good enough!  Go and make sure.  This quick action will save you a lot of time and money on unnecessary repairs.
If you follow all these steps along the way, when you arrive at your destination you will have enjoyed a trouble-free drive and happy RV experience.
Here are a few things we have seen at our shop that could have been prevented if the RV owners had done the recommended touring inspections:
The most common problems on a towable RV are the breakaway switch cable not being routed properly, causing the cable to break, which would then make the function of the breakaway switch non-existent, and we also see the cable attached too tightly, which causes the switch to be pulled out – this applies the brakes on the trailer, but you may not notice this, and after a few miles the brakes can be worn down to bare metal, resulting in an expensive repair.
7-way plugs. We have done numerous repairs when people either have forgotten to plug them in or the plug has fallen out because it was not inserted properly into the tow vehicle.  Ultimately, it is dragged down the highway, so nothing is left and obviously, the lights are not working either.
Entry steps. People still forget to put them up.  They don't get very far before they run into something that will bend them.  They may get them back up to continue traveling, but the steps will need repairs, not to mention anything you might have hit as you drove along with the steps extended.
I can't stress enough how important brakes and bearing maintenance is. If you choose not to have brakes and bearing service done, you WILL have a problem.  In your owner's manual there are guidelines for this service.  For our customers, most of the regular brake and bearing service is done once a year, usually in the spring.
I hope this helps and you enjoy a season of trouble-free RV touring.