"NEW" RV DESTINATIONS TO VISIT IN 2022
Curated by Monica Baer for the Holiday Rambler® Brand
Our friends at REV RV Group have asked us to share this special feature with RV Lifestyle Magazine readers…
DECATUR, IN – December 14, 2021 –Starting off 2022 by visiting a new city, town, or area of the country, awakens the senses and sets a tone of adventure for the year ahead.
The Holiday Rambler brand has assembled a collection of five "new" cities and potentially "boundary-pushing" activities for 2022 travel. Holiday Rambler is a Class A RV brand within REV Recreation Group, Inc., which is a subsidiary of REV Group, Inc.
Holiday Rambler RVs are known for their superior functionality and luxury design amenities that allow travellers to explore far and wide with confidence and in comfort.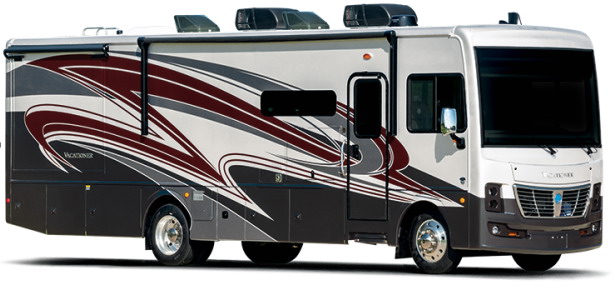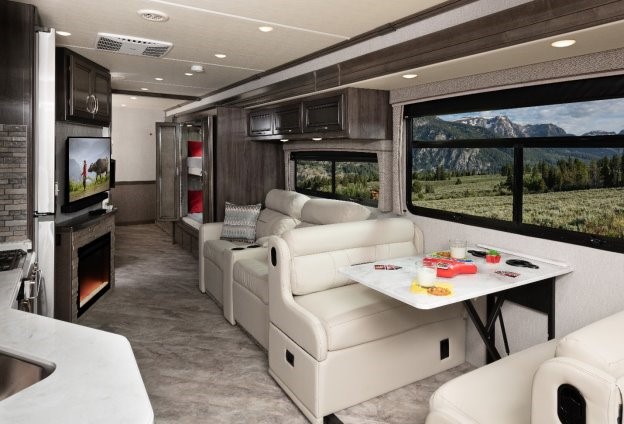 Holiday Rambler's 2022 Vacationer® is a Class A Gas motorhome with three models that range from 34' to 39' and are built on a Ford Chassis. While the Vacationer is shorter in length, it's designed to impress. The 36F model (pictured below) sleeps up to eight with a sleeper sofa, king bed, bunk beds that convert into a seating area, and an optional Hide-A-Loft drop down queen bed. Other sought-after amenities include two full baths, electric fireplace, stainless steel appliances, three-burner cooktop, master bedroom suite, and three LED TVs, including an exterior entertainment center. For more information, visit holidayrambler.com.
Please note, while each activity has been researched, be sure to confirm hours of operation, advance ticketing requirements, and other relevant details ahead of time.
Spending January in 70° F weather has its perks but that's just part of what makes New Smyrna Beach especially inviting. The city also boasts 17 miles of white sandy beaches and wave action that's great for surfing.
Some "new-to-you" activities can include:
Fresh-caught Dinner – Since New Smyrna Beach is located on a barrier island between the Atlantic Ocean and Indian River Lagoon, both saltwater and freshwater fishing are available. Book a charter with an experienced captain to catch an oh-so fresh seafood dinner. Many local restaurants offer a "catch and cook" option where the chef will prepare your fish almost any way you like it.

A Trio of Water Views – A visit to Smyrna Dunes Park delivers breathtaking views of the Atlantic Ocean, Indian River, and Ponce de Leon Inlet. The park has two miles of wide, elevated, handicapped accessible boardwalk, along with access to the beach.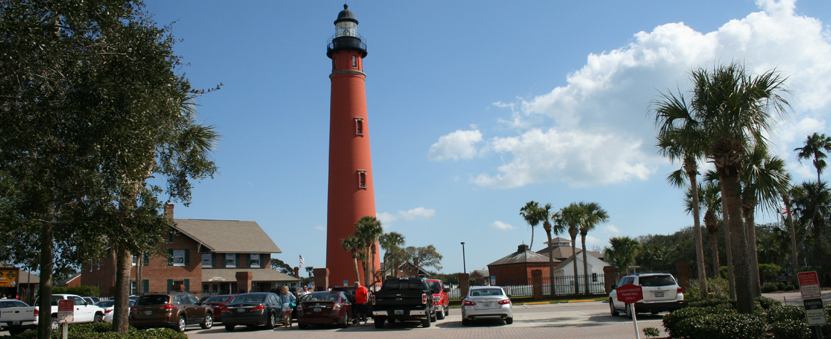 Florida's Tallest Lighthouse – Climb 175 feet for a spectacular, sweeping view of coastal Florida. The world-famous Ponce Inlet Lighthouse was constructed in 1887 and declared a National Historic Landmark in 1998. The site includes all the original structures, including the homes of the principal keeper and first and second assistant keepers. On January 17, the lighthouse hosts its monthly "Climb to the Moon." Get spectacular views of the sunset and full moon, along with a private tour with a lighthouse keeper.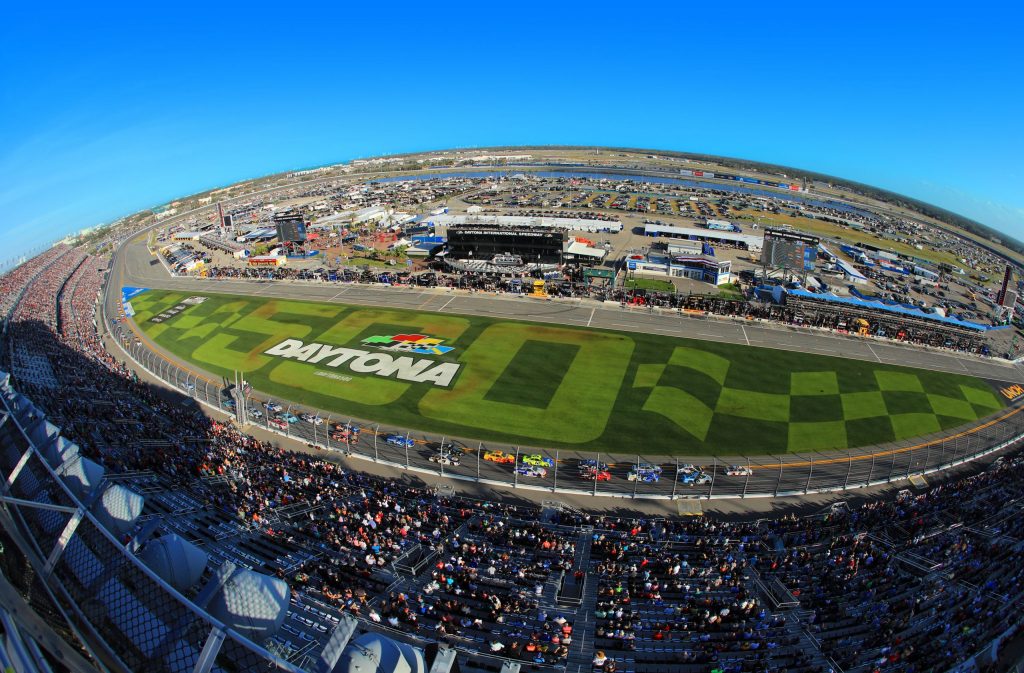 NASCAR's Prestigious Track – The Daytona International Speedway, which is just is 15 miles from New Smyrna Beach, is an iconic track that hosts the internationally known Daytona 500. A track tour includes a: visit to the start/finish line; close-up view of the pit stalls; photos in Gatorade Victory Lane; stunning view of the trioval and infield; and access to the Motorsports Hall of Fame of America. For those who'd like to see racing in person at the track, the American Historic Racing Motorcycle Association's Classic MotoFest will be held January 7-9, 2022.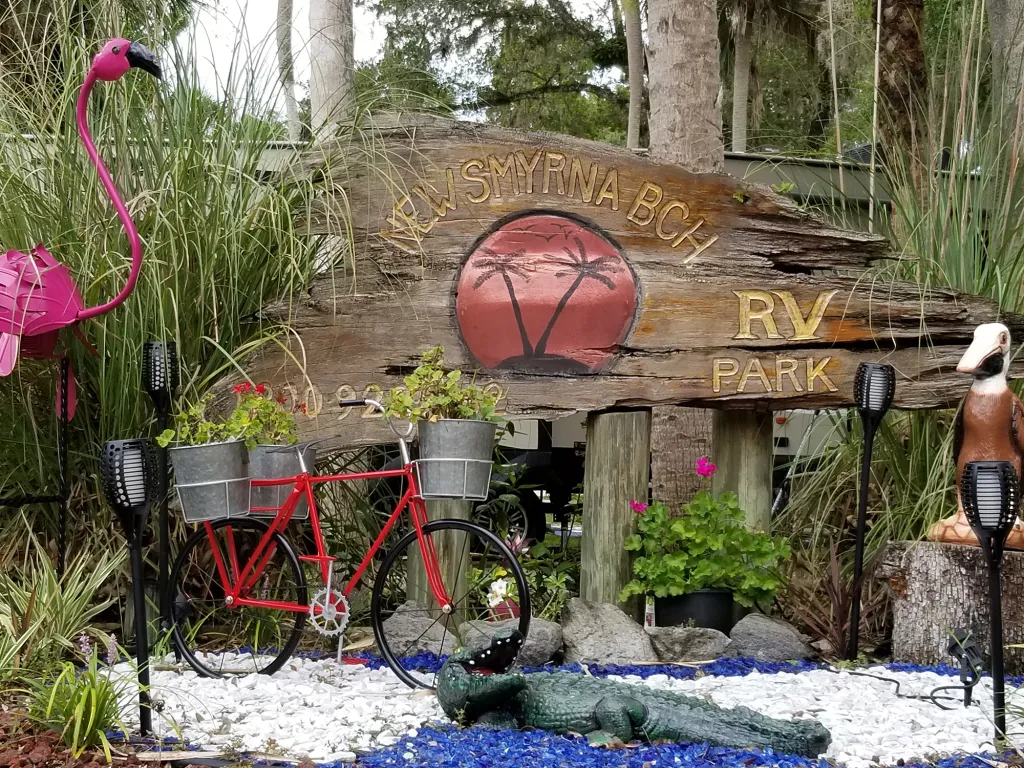 RVers can spend the night at New Smyrna Beach RV Park and Campground.
This French, Creole, and Cajun city literally beckons travellers to try something new.

NOLA Curiosities – The neighbourhood of the French Quarter was the original city of New Orleans established by the French to control commerce on the Mississippi River. Today, it's the epicenter for activities and eccentricities. Start with the curiosities of Jackson Square that include unusual street artists, fortune tellers, and brass bands. Visit the 200-year-old Jean Lafitte's Old Absinthe House which became famous in the 19th century for its absinthe frappe – a mixture of absinthe and sugar water – and the popular legend that pirate Jean Lafitte met with Andrew Jackson at the establishment. Finally, it's not a sure thing but jazz funerals are still held. Catching one is just by luck since they're typically conducted only after the death of a significant resident or musician.
Ghost Tours – New Orleans is home to two well-known women of mystery. Marie Laveau was a powerful voodoo priestess from the 19th century and Anne Rice is the best-selling author who wrote the Vampire Chronicles series. Set fears aside and book a nighttime walking tour that shares the city's "dark side" and takes visitors to above-ground cemeteries, haunted locations, and voodoo shrines.
Boiled Crawfish – Whatever name you use – crayfish, crawfish, crawdads, or mudbugs – the crustaceans are synonymous with New Orleans. Crawfish are in season from January through July and can be served boiled, sauteed, baked, or fried. However, locals insist boiled is the best. Crawfish boils abound throughout New Orleans so get courageous and make a reservation.
Swamp Tours – Explore the watery world of Louisiana's swamps and bayous aboard an airboat, skiff, or kayak. Travel through channels edged by cypress trees dripping with Spanish moss and learn how the waterways still provide a living for locals. See alligators, nutria, wild hogs, and other wildlife.
RVers can spend the night at the French Quarter RV Resort or Reunion Lake Luxury RV Campground, which is an hour from New Orleans.
Founded in 1845 and known for its German heritage, New Braunfels is in Texas Hill Country between San Antonio and Austin and provides a gateway to exciting adventures.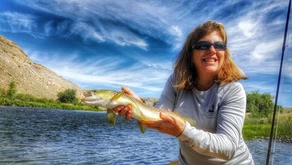 Fly Fishing – From December to February, Texas Parks & Wildlife stocks more than 20,000 rainbow trout in the Guadalupe River and Canyon Tailrace. Action Angler, a stream-side fly shop and guide service, provides seasoned pros, rods, flies, waders, and boots for fishing on the Guadalupe River. For those who aren't quite ready for fly fishing, nature tour float trips are available.

Spelunking – At 180 feet below ground, Natural Bridge Caverns is Texas' largest show cave with dramatic stalagmites, stalactites, flowstones, chandeliers, and soda straws formed by minerals in water drops. For the bold, a Discovery Adventure Tour delivers an "off trail" experience in an undeveloped section of the cave. Gear is provided but be prepared to get muddy while crawling, wiggling, and climbing to explore deep sections of the cave. For those who'd like a more predictable visit, a walking path tour is available.
Craft Breweries – Due to its German heritage, New Braunfels has a long history of brewing that includes the original New Braunfels Brewing Company built on the banks of the Comal River in 1847 by Julius Rennert. Three exceptional craft breweries include a reborn New Braunfels Brewing Company, Faust Hotel & Brewing Company, and Guadalupe Brewing Company – all of which are on the Craft Beer Trail that winds through Texas Hill Country. To be safe and responsible, book a spot on a trail shuttle bus.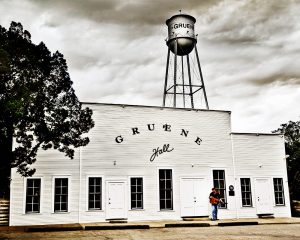 Country Music – Gruene Hall is the place to embrace country music. Lyle Lovett, Hal Ketchum, Lucinda Williams, and many other legends have played at this historic honky-tonk. Built in 1878, it's the state's oldest continually operating dance hall and hasn't changed much since its early days.
RVers can spend the night at Hill Country Cottage & RV Resort.
New Harmony, UT
Although New Harmony is home to just 200-some residents, it's the ideal place for a New Year's selfie. Who doesn't want "new harmony" in 2022?
Plus, its setting is picture perfect since it's surrounded by the peaks of Pine Valley Mountain and close to some of the best recreational areas in the United States.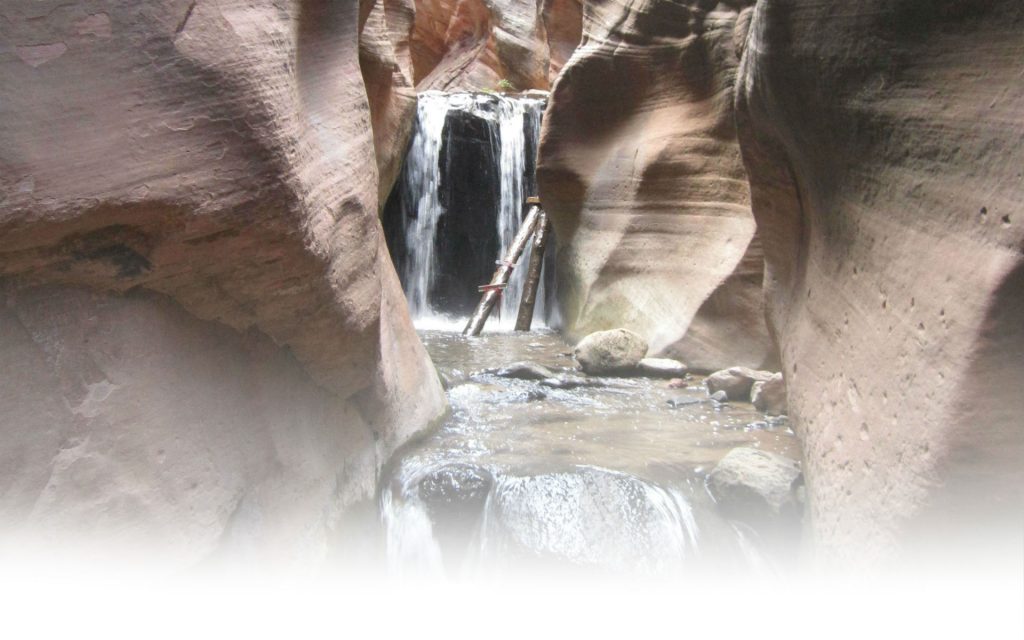 Water Hiking – Kanarra Falls, which is approximately 10 miles from New Harmony, is a spectacular adventure trek that requires stamina, agility, and surefootedness and, in return, delivers rushing waterfalls in red rock slot canyons. The canyoneering hike includes walking through and along a stream bed, climbing a 15-foot-ladder, and scaling a large boulder. All the effort is worth it to see a natural water slide and pool and two sets of waterfalls in slot canyons. Advance tickets are required, winter hours are limited, and cold weather gear (including neoprene socks) are a must.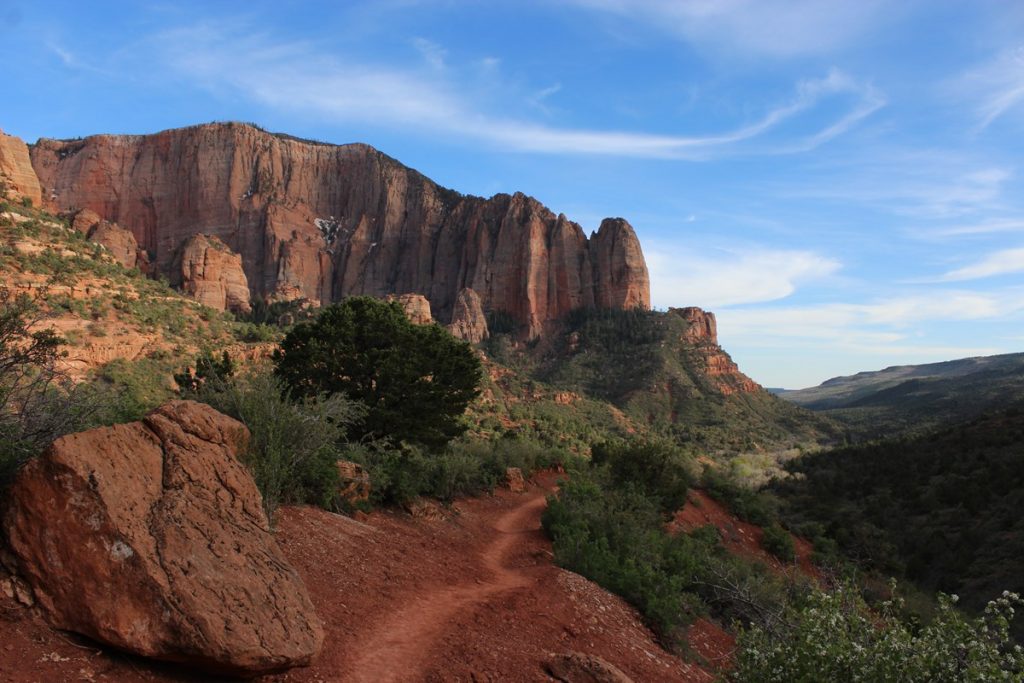 Double Arch Alcove – Located in the Kolob Canyons section of Zion National Park, the Taylor Creek Trail is a five-mile roundtrip hike up a "finger" canyon that leads to Double Arch Alcove. The cave-like formation features a palette of beautifully colored streaks thanks to water that seeps through the porous Navajo sandstone. The trail also includes two historic cabins from the 1903's before the Kolob area became part of Zion. Kolob Canyons is smaller than Zion Canyon but that also means it's not as busy.
Rugged Horseback Riding – Experience the beauty of southern Utah on horseback. Book a ride that ranges from 1 ½ hours to six. The pace and scenery of the rides can vary from a demanding ride in the steep and rugged Zion Mountain country to a more leisurely trip through the valley to admire the peaks from below.
RVers can spend the night at Zion River Resort – RV Park & Campground.
Those looking for marine adventures will adore Newport Beach. Take sailing or surfing lessons, rent a paddle board, or simply stroll the beach, it's all possible at Newport Beach.
Whale Watching – December through April is a prime time to see gray whales as they travel 12,000 miles round trip from the Arctic to the lagoons of Baja California to calve and breed. Humpback, Fin, and Minke whales can be seen year-round, along with dolphin megapods with more than 1,000 in each pod.
Electric Boats & Gondolas – Known as the first and finest electric boat since 1970, Duffy Boats are available to leisurely cruise Newport Harbor and take in the beauty of the coast. For a romantic cruise for two, book a gondola. Options range from a casual pizza cruise to a dinner cruise with a three-course meal.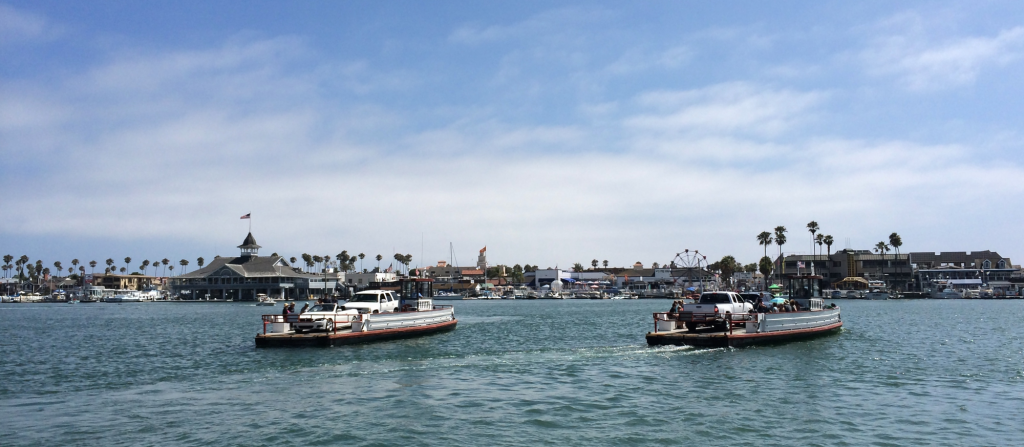 1919 Ferry – A mere $1.25 secures a one-way ticket for a quick ride on the Balboa Island Ferry. The ferry service was established in 1919 to span the 800 feet between the peninsula and Balboa Island. Island activities include a stroll on Marine Avenue that's dotted with chic coastal shops and quaint island restaurants. Don't miss the area's iconic Frozen Banana treat that's been a signature for 75 years. In fact, the banana stand in the sitcom Arrested Development was located on Balboa Island.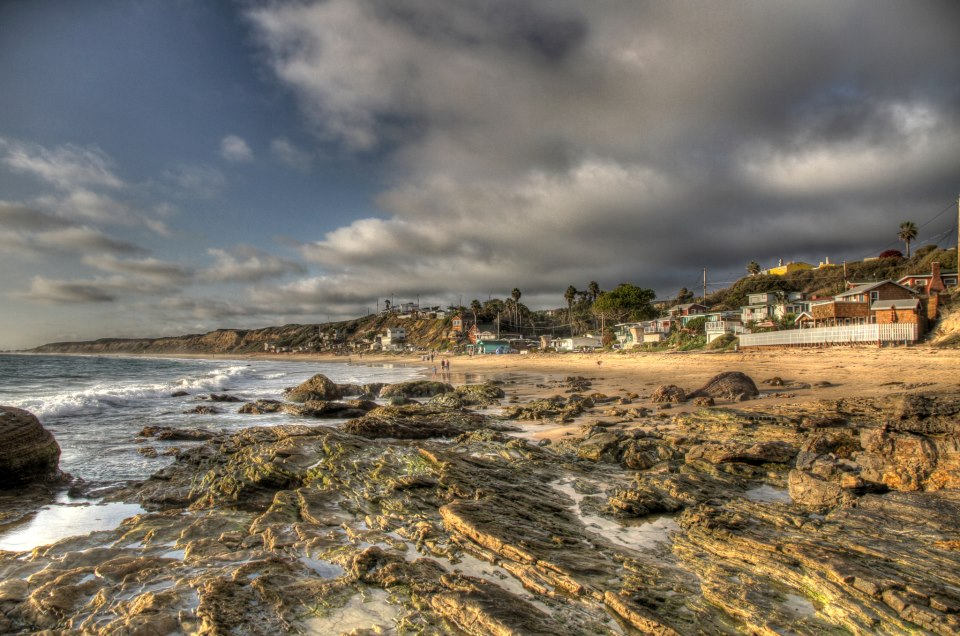 Tidepools – Visit Crystal Cove State Park and its more than three miles of pristine uninterrupted coastline. During low tide, check out four tidepool viewing areas – Reef Point, Rocky Bight, Pelican Point, and Treasure Cove – to spot bat stars, chestnut cowries, purple sea urchins, and other amazing creatures. The tidepools are Marine Protected Areas so picking up or moving animals is prohibited. The area also includes Crystal Cove Historic District, an enclave of 46 vintage rustic coastal cottages originally built in the 1920s and 1930s nestled around the mouth of Los Trancos Creek. It is one of the last remaining examples of early 20th century Southern California coastal development.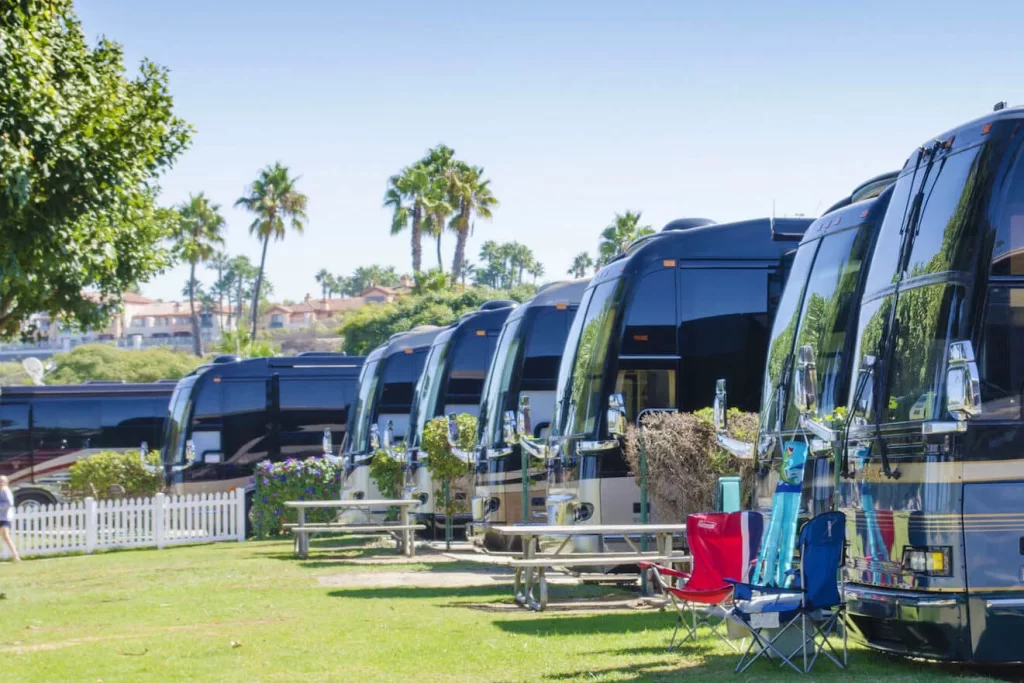 RVers can spend the night at Newport Dunes Waterfront Resort & Marina.
RV Lifestyle Magazine road tested the 2019 Holiday Rambler 35K Vacationer – click on the image above to watch the road test video – click HERE to read the road test feature article.
For more information on Holiday Rambler, visit HolidayRambler.com.
About REV Recreation Group, Inc.
REV Recreation Group, Inc. is a REV Group® subsidiary and a leading manufacturer of Class A Gas and Diesel recreational vehicle brands. This company has one of the best and longest standing distribution networks in the industry and boasts some of the industry's most recognized and iconic brand names such as American Coach®, Fleetwood RV®, and Holiday Rambler®. Headquartered in Decatur, IN, which is also its principal manufacturing location, it operates two state-of-the-art service and repair centers and a genuine parts online warehouse.
About REV Group, Inc.
REV Group® companies are leading designers and manufacturers of specialty vehicles and related aftermarket parts and services, which serve a diversified customer base, primarily in the United States, through three segments: Fire & Emergency, Commercial, and Recreation. They provide customized vehicle solutions for applications, including essential needs for public services (ambulances, fire apparatus, school buses, and transit buses), commercial infrastructure (terminal trucks and industrial sweepers), and consumer leisure (recreational vehicles). REV Group's diverse portfolio is made up of well-established principal vehicle brands, including many of the most recognizable names within their industry. Several of REV Group's brands pioneered their specialty vehicle product categories and date back more than 50 years. REV Group trades on the NYSE under the symbol REVG. Investors-REVG