KZ Debuts New, Limited Edition Robby Gordon Speed UTV Venom V-Series in Lake Havasu, AZ
A Special News Flash from our friends at KZ-RV
Please click on the BLUE hot links to read more at the KZ-RV and Robby Gordon websites…
SHIPSHEWANA, INDIANA – Over the Feb. 17-19 weekend, KZ Recreational Vehicles debuted its new beefed up toy hauler – the limited-edition Robby Gordon Speed UTV Venom V-Series.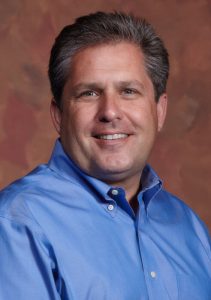 "We're excited to be a part of an opportunity where we were able to create an RV designed for those who seek extreme adventure," said Aram Koltookian, president of KZ.
Attendees of the February 17-19 event in Lake Havasu, Arizona were able to tour the exclusive RV and test out their new Speed UTVs in the rocky desert of beautiful Arizona.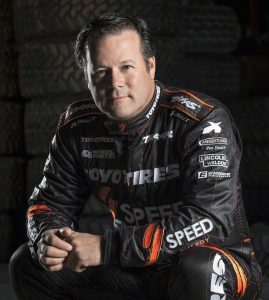 The new Speed UTV Venom V-Series was created in collaboration with race car driver and Speed UTV co-founders Robby Gordon and Todd Romano, boasting special features like Robby Gordon-designed exterior graphics, an exclusive RG interior, and a reinforced frame and cargo floor area for higher carrying capacity at a class-leading 5,550+ lbs. The line features two floorplans, the 3815RG and the 3916RG. These floorplans feature 15' and 16' garages, respectively, that fit all three Speed UTV size variations, with space to spare no matter which you decide to adventure with.
"The Venom V-Series was the perfect choice for this, with their large garages and luxury interiors for when the outdoor fun ends," said Koltookian. "The debut event in Lake Havasu was the perfect place to introduce this exclusive line in an environment where they will shine."

Watch how KZ-RV builds these toy haulers… click on the red YouTube "PLAY" icon…
For more information on Robby Gordon and the Speed UTV series, please visit Robby's website at https://robbygordonoffroad.com/
About KZ Recreational Vehicles
KZ Recreational Vehicles, an operating company of THOR Industries, Inc., is headquartered in Shipshewana, Indiana, and was founded in 1972 on the principles of quality, fairness, courtesy, and integrity. KZ produces several widely recognized brands of recreational vehicles, including Classic, Connect, Durango, Escape, Sportsmen, Sportster, Venom, and Venture RV, including Sonic, Stratus and SportTrek. For more information concerning KZ and its products, please visit www.kz-rv.com, or call (888) 829-6320.