A photo opportunity in the orchards at Mauricie. Photo by MassawFoto.
Here are 5 Cool Canadian Destinations – where you can pick your own apples … and stay for the night!
By Karine Morin, Terego.
There are some classics that never go out of style – like apple picking. Terego, the Canadian network of RV spots invites you to revisit this fall classic. Here's what they offer: pick your own apples … then, stay and spend the night between the apple trees.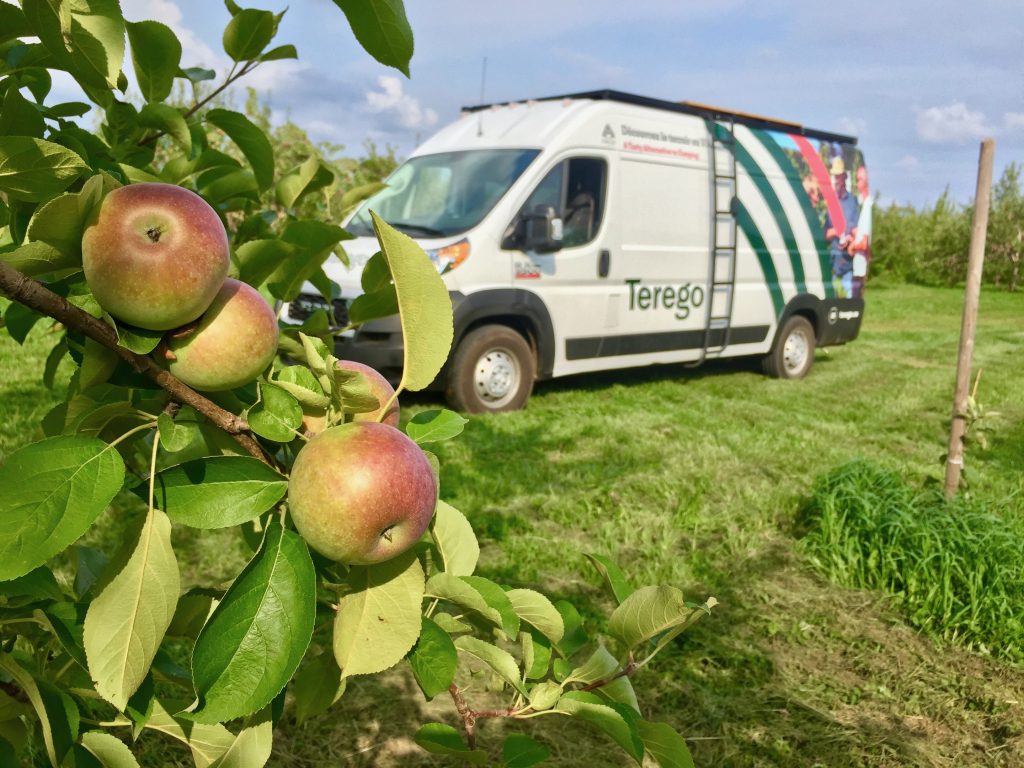 With a Terego annual subscription, you can reserve RV parking for overnight stays across Canada. The network is made up of over 490 hosts, including some 40 orchards.
Here are 5 ideas for places to visit at the end of summer. So, hop in your RV and head to where the apples are now!
Belliveau Orchard, New Brunswick
Located among the fertile hills along the Petitcodiac River in New Brunswick, the Belliveau orchard is home to more than 70,000 apple trees! It's simply immense! In fact, it's one of the largest apple producers in Atlantic Canada. And, if you enjoy taking short walks, a route of around 3 km there and back will take you to the old dock, where you can see the Petitcodiac River up close. It is near here that the famous Petitcodiac tidal bore begins. You will be warmly welcome at the Belliveau Orchard and, if you're a Terego member, you can enjoy a fantastic RV parking spot with views of the apple trees.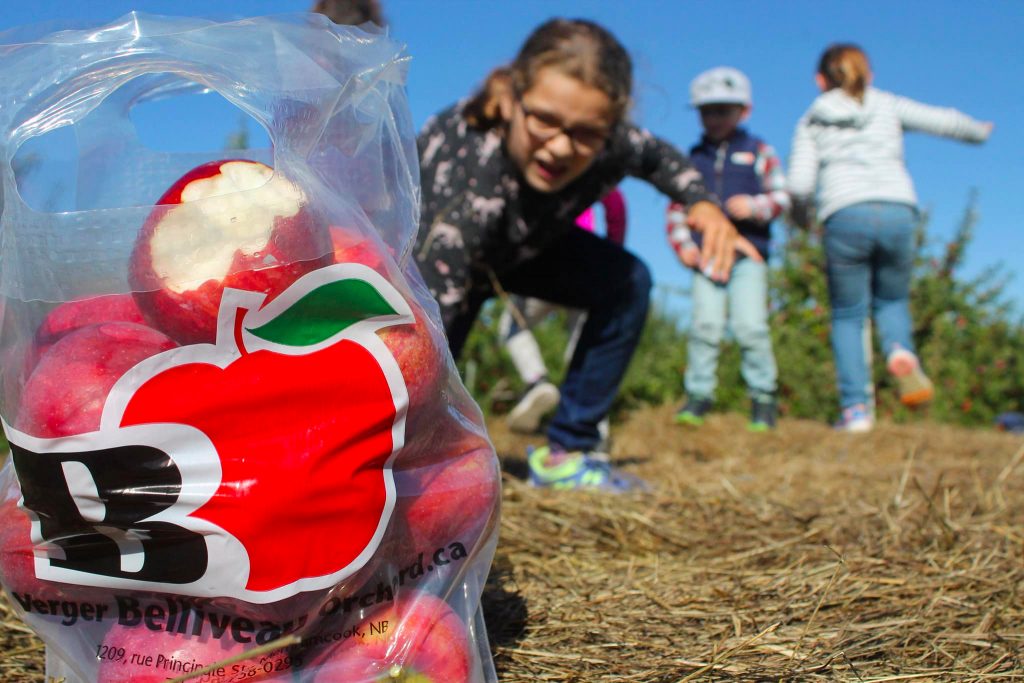 La Tête dans les Pommes Orchards, Laurentides, Quebec
The owners of this lovely little orchard in the Laurentides region, Marilyn and Nicholas, have been working in the apple sector for 15 years. Initially, the fruits of their orchard were produced for grocery stores. Recently, however, they have expanded their business into the field of agritourism and are delighted to open their farm to the public, allowing them to get closer to their community. Their lovely country-style boutique is packed full of gourmet treasures, such as chocolates, ciders, prepared lunches, and, of course, a range of sweet apple desserts.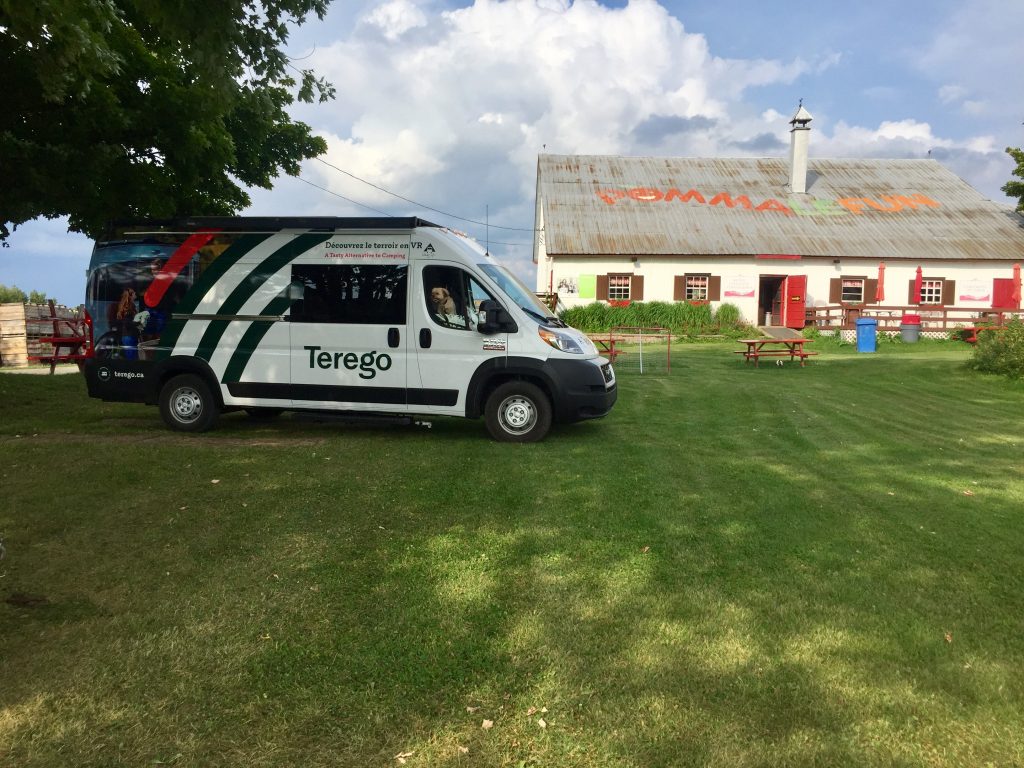 Puddicombe Estate Farms & Winery, Niagara, Ontario
The Puddicombe family farm has been established in the Niagara region since the early 20th century.  Today, it spans about 300 acres of fruit. Here, you can pick a range of different varieties of apples, cherries, pears, peaches, and berries. It's the perfect place for a late-summer road trip, as the farm is also a vineyard, cider shop, country store, bakery, and coffee shop. To round off your outing, you can also trek the hiking trails and pay a visit to the animals in the petting farm.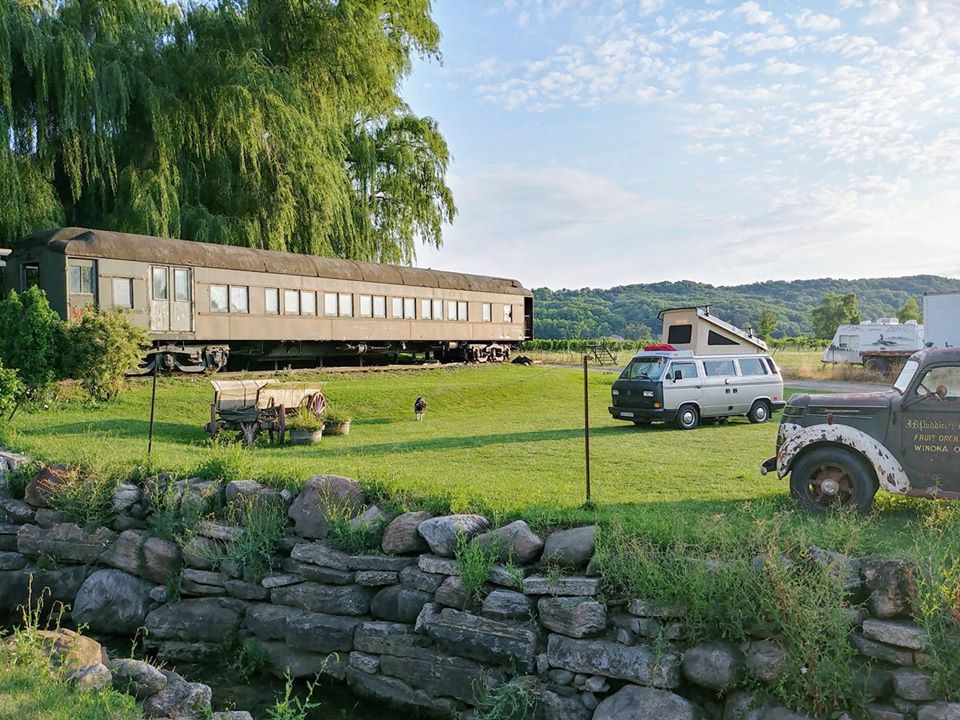 Barrie Hill Farm, Simcoe, Ontario
Barrie Hill Farms has been a prime agricultural destination in southern Ontario for pick-your-own berries, fresh farm food and fun family outings since 1977. In addition to fruit picking, Barrie Hill Farm offers a farmers' market where you'll find the very best of local produce. This is the perfect gourmet stop along the way to the Bruce Peninsula. The owners of Barrie Hill Farm have reserved a spot for Terego RVers at the bottom of their parking lot, in a beautiful space under the shade of the trees.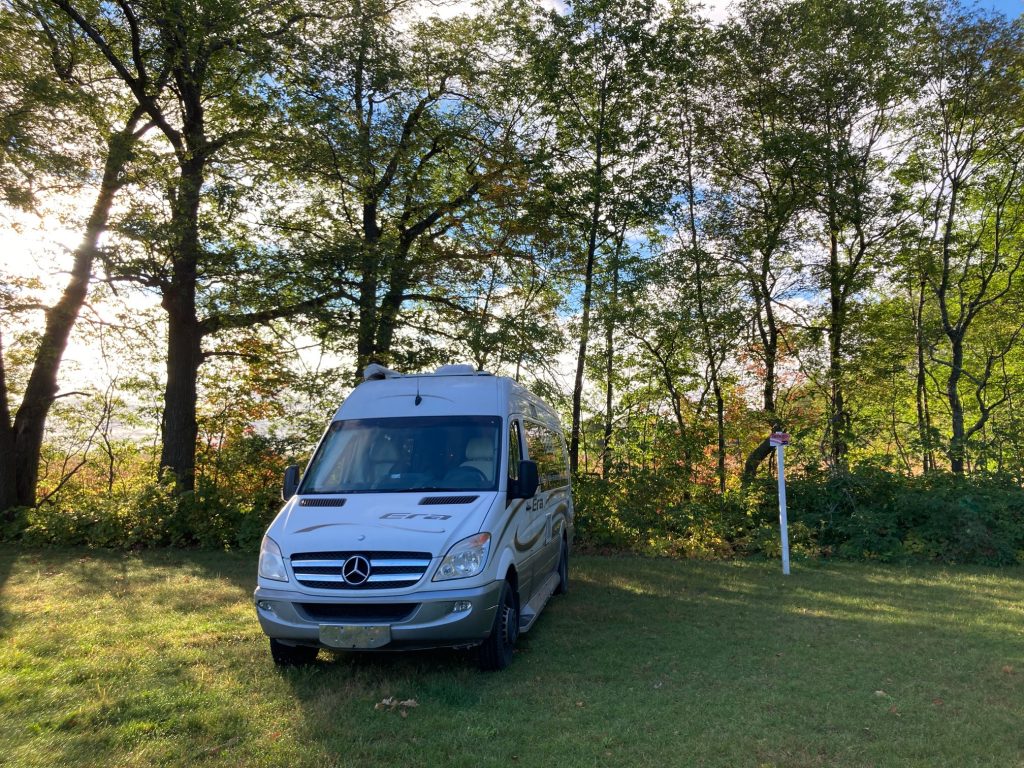 DNA Gardens, Alberta
Dave and Arden Delidais from DNA Gardens grow several varieties of apples, but you'll probably also want to visit them for their Saskatoon berries too. They offer an impressive 19 varieties, and their farm is the oldest commercial producer of these berries in the world! All their fruits are used to create the wines and spirits of the Delidais vineyard. As well as picking your own fruit, you can also book a tasting at the orchard. This farm is perfectly located for exploring Alberta's badlands. It's just a short drive from Dry Island Buffalo Jump Provincial Park, one hour from the Royal Tyrrell Museum of Paleontology, and 45 minutes from the tumultuous steam-train adventure of the Alberta Prairie Railway Excursion.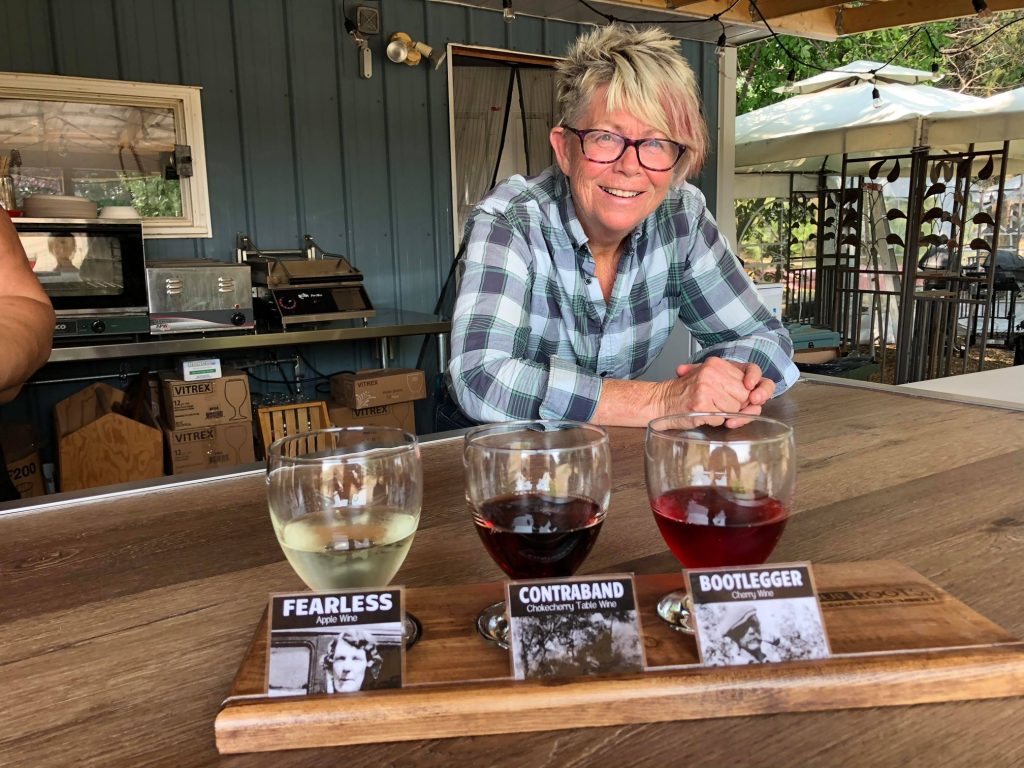 Click here to join Terego and reserve your RV parking spot at one of these orchards, or with any of the other 425 hosts in the Canadian network.
Enjoy the apple season and have a good trip!